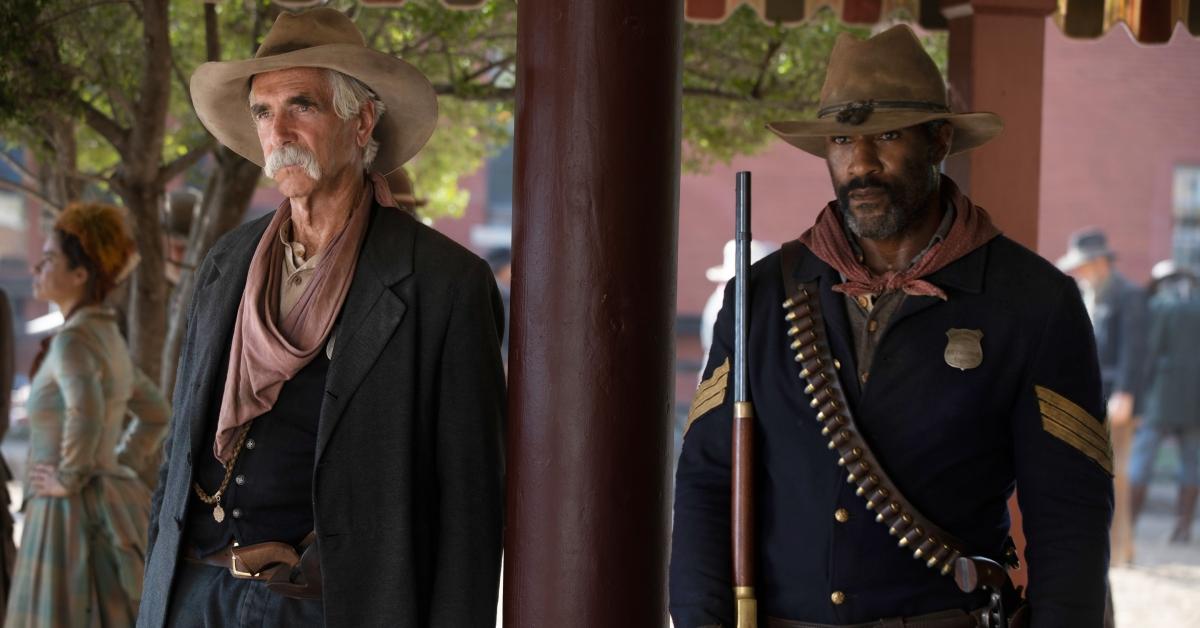 '1883' Star LaMonica Garrett Recalls "Chaos" of Filming in Frigid Montana Weather (EXCLUSIVE)
Before John Dutton (Kevin Costner) controlled the largest ranch in the United States, the Montana native's great-grandparents made the trek through the Great Plains in search of a better life out west.
Taylor Sheridan's latest project 1883 is a Yellowstone origin story that will detail James Dutton (Tim McGraw) and his family traveling with a group of immigrants to untamed areas in Montana.
Article continues below advertisement
But with danger lurking from every turn, the Dutton family and their companions must survive harsh weather conditions, lack of modern medicine, bandits, and everything else the Wild West has to offer.
Ahead of the series premiere, Distractify spoke exclusively with LaMonica Garrett — who plays Thomas in the Yellowstone prequel — about filming on-location while working in extreme weather conditions, and more.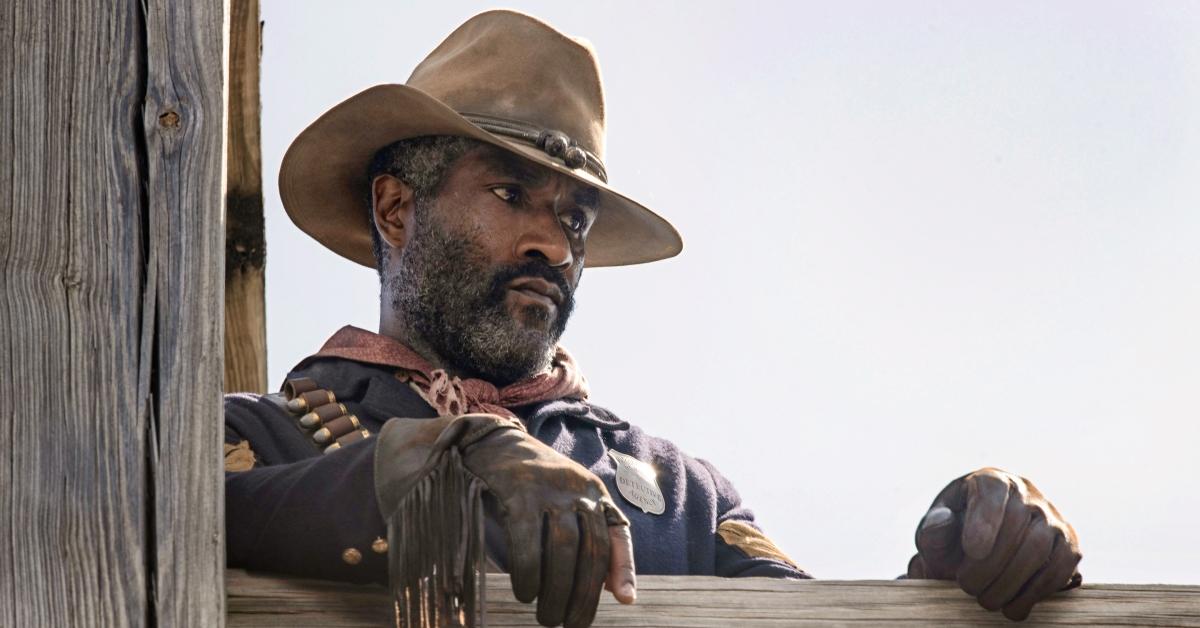 Article continues below advertisement
Where Was '1883' filmed? LaMonica Garrett talks shooting in frigid climates.
Much like their characters, the stars of 1883 were forced to endure soaring high temperatures in Texas and cold inclement weather in Montana — all while hitting their marks on horseback.
During a roundtable interview with the actor, LaMonica dished to Distractify about one particular day of filming in which Mother Nature got the better of the cast and crew.
"We were in Montana and it was probably the coldest day that we were there," LaMonica recalled. "Me, Sam [Elliott], and Tim [McGraw] are on our horses on top of the hill and there was a gunfight that was about to start and the wind was howling, like it was just ... things were being thrown around, cameras tipping over."
Article continues below advertisement
He continued, "Horses don't like the wind. The actors don't like the wind; the crew doesn't like the wind; the sound [department] definitely doesn't like the wind. The horses get kind of jittery, you know, so we have to have a steady hand. We're about to have a gunfight ... [The] scene started and I fire my gun."
LaMonica revealed to us that Tim's horse immediately sprinted in the other direction, noting, "it was just chaos."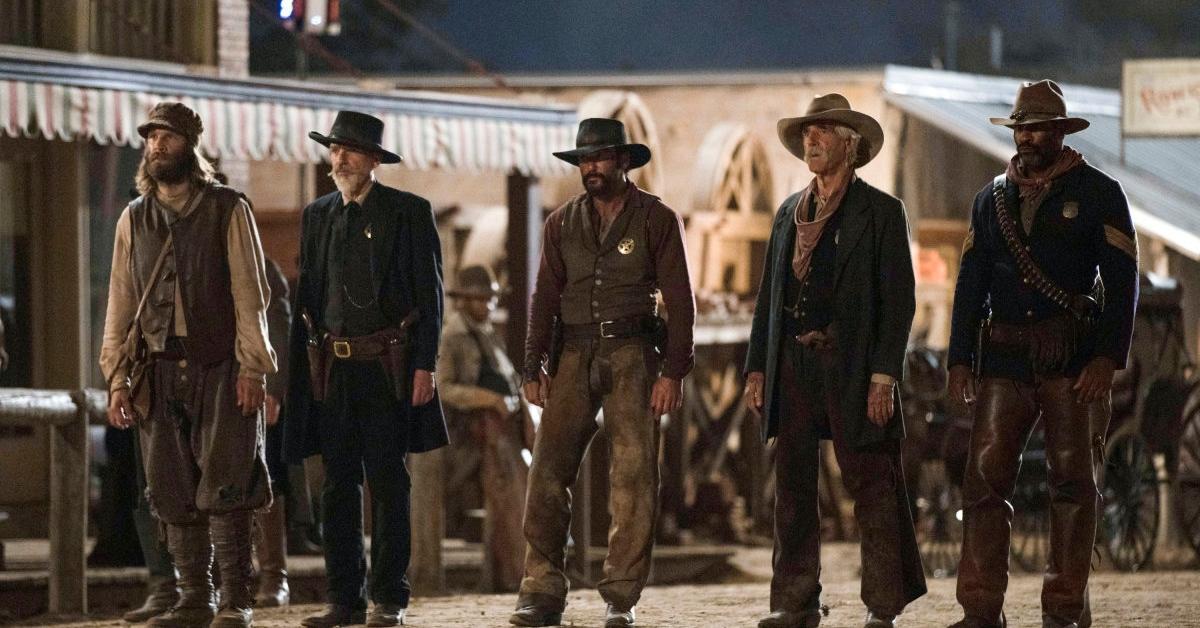 Article continues below advertisement
According to the actor, filming in the frigid temperatures in Montana on that memorable day "just made everything so miserable."
"When they would yell cut, me, Tim, and Sam were jumping off the horses getting in a warming van and just, you know, putting heat warmers where a warmer shouldn't be just trying to stay warm," LaMonica told us. Yikes.
LaMonica Garrett says "no one is safe" in Taylor Sheridan's '1883.'
Set in the late 19th century when folks migrated to the west in search of a better life, 1883 is a constant showdown between man versus man, man versus nature, and man versus himself, according to LaMonica.
With nature trying to kill characters at every turn, and every character "packing," expect a lot of gunfights and deaths. But, will creator Taylor Sheridan easily kill off 1883's main ensemble? The simple answer: yes.
Article continues below advertisement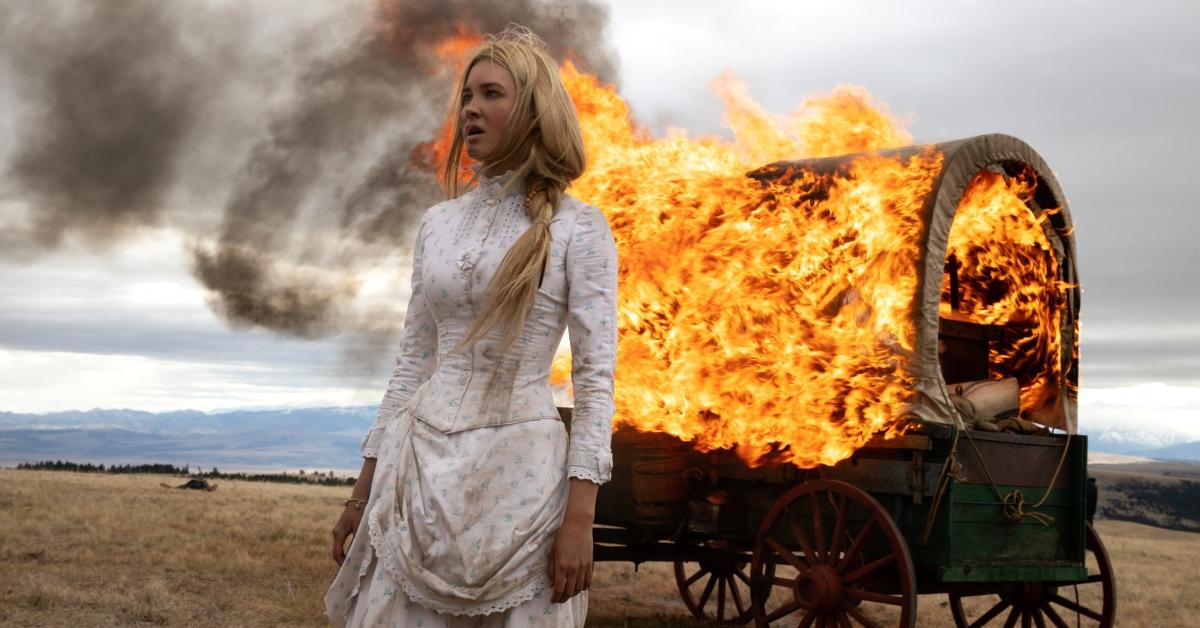 "I think it makes it exciting to watch and unpredictable," LaMonica told Distractify. "And the great shows have that where you just don't know what's going to happen. Just because someone's the lead of the series, doesn't mean they're off-limits." Concluding, "Nobody is safe — be nervous about everybody."
1883 premiers on Dec. 19 on Paramount+.