'Vanderpump Rules' Star James Kennedy and His Fam Are Really Thirsty for Fame
Things got heated for James Kennedy and his parents as he tried to draw boundaries with his mother. But, who exactly are his parents?
It should come as a surprise to no one who watches Bravo's Vanderpump Rules that this year is ripe with LA drama. Things got heated earlier this year for James Kennedy, 26, the on-and-off SUR DJ known for escalating every single bar fight.
Article continues below advertisement
Rather than witnessing another drunken brawl, viewers got to see inside James' personal life and watch as the busboy-turned-DJ confronted his mother about his turbulent family life.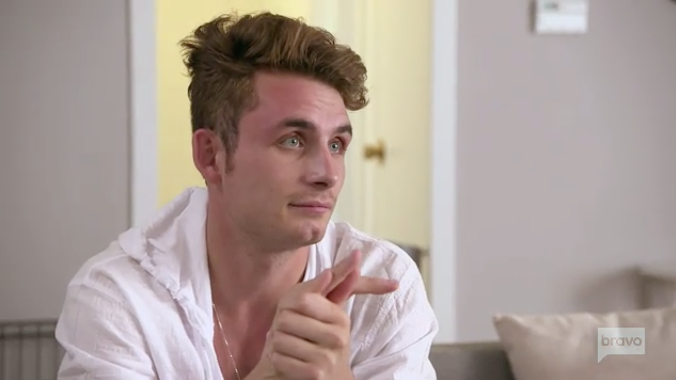 Article continues below advertisement
After leaving a therapy session, James and his mother, Jacqueline Georgiou, had a little heart to heart. "I just think setting some boundaries would be a good thing," James told her. "Like, you can't talk to me about dad ... when he pisses you off, or something happened, or he doesn't send you enough money."
"Let me clarify," Jacqueline fired back, explaining that James's father never offers her financial support. "He's the one who left me with my three children and f--king nothing. Got his apartment, did his thing, went scuba diving. Yes, I'm bitter."
Article continues below advertisement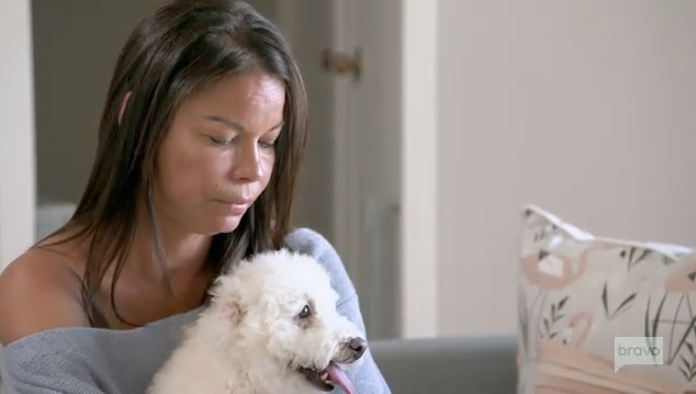 So, who are James Kennedy's parents?
It's not Jacqueline's first appearance on Vanderpump Rules. "I love my mom and we're basically, like, really good friends," James said of the Georgiou matriarch. "We have a relationships where she looks out for me, she would do anything for me, she's like a mother. We have that bickering-ness about each other but we love each other."
Article continues below advertisement
Before stealing the spotlight to discuss her marital fallout with James's dad, we watched her plea with Lisa Vanderpump to give her son his job back earlier this season, after he'd been fired for making body-shaming remarks. But it turns out, her flirtations with fame date even further back than that.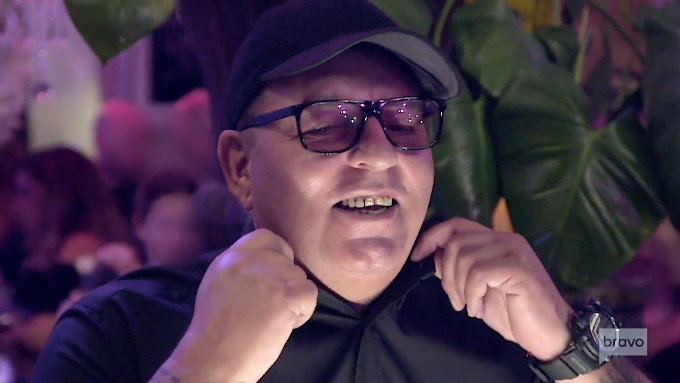 Article continues below advertisement
Here's what you need to know about James' famous father — and his even more famous godfather.
From the way James and his mother talk about James's father, you'd think you might have heard of Andros Georgiou. In many ways, the apple didn't fall far from the tree, in that both father and son enjoy the rock-and-roll lifestyle, and both have spent their careers in the shadow of someone more famous.
For Andros, his stepping stone to celebrity status was none other than George Michael, the late British musical icon. After both Andros and George's fathers came up together in the same Cyprian village, their families emigrated to London to start families and new lives. By this point, Andros and George (who he affectionately refers to as "Yog,") had become best friends.
Article continues below advertisement
The two worked together and formed a close bond.
When George Michael began soaring into fame as half of the group Wham!, James's dad, Andros, was right there by his side. Andros served as managing director for George's record label, Aegean — and even helped the label become one of the first adopters of digital music distribution.
Article continues below advertisement
According to an interview with The Sun, George was one of the most important parts of Andros' life. "When I married Jackie," he said, "I told her, '[George] comes first. My kids are his kids and he'll be in the delivery room with us' and he was. When my son James was born in January 1992, Yog and I gave him his first bath."
Article continues below advertisement
Who are James' brothers?
Although the familial ties to George Michael unfortunately ended with a series of fights (the last one about none other than Ginger Spice — whaaat?), James's dad Andros keeps helping his son with his career. "My dad's an expert in social media, basically growing your look," James revealed in an after show taping of Vanderpump Rules. And now James is trying to pay it forward by getting his brother a job at his workplace, SUR.
James opened up about his siblings in the wake of their parents' separation, saying that the hardest part of the split was watching his younger brothers go through it. "It was harder for me because I was basically worried about my little brothers the entire time," he said on the show. "One of them's still living with my mom and the other's off to college, so it was just like, 'Are my brothers going to be OK?'"
Article continues below advertisement
Although Dylan is still in high school, attending Beverly Hills High, Harry has wrapped up his degree in San Diego and is now looking for a gig at SUR while he figures out his next career move. "He's a hard worker," James said of Harry, hopeful that he'll join the SUR family and become his newest co-worker.
As for whether Harry's stint at SUR will be a lasting one is anyone's guess. Don't miss the next episode of Vanderpump Rules to see more of the inner workings of the Georgiou family, as well as whatever drama James is sure to unfold.
Tune into Vanderpump Rules on Mondays at 9 p.m. on Bravo.