'Straight Up' Is James Sweeney's Powerful Feature Film Debut
Here's what you need to know about 'Straight Up' director, writer, and star James Sweeney, including whether he's single or dating! Details inside.
Starting on Friday, June 26 and likely as a nod to Pride Month, Netflix is making Straight Up available to stream.
Article continues below advertisement
Written, directed by, and starring James Sweeney, Straight Up sees the gay Asian-American question his identity and enter a romantic relationship with a woman, "leaving sex and physical intimacy out of it."
Keep reading for everything you need to know about multi-hyphenate James Sweeney, and what else you can catch him in once you finish Straight Up.
Article continues below advertisement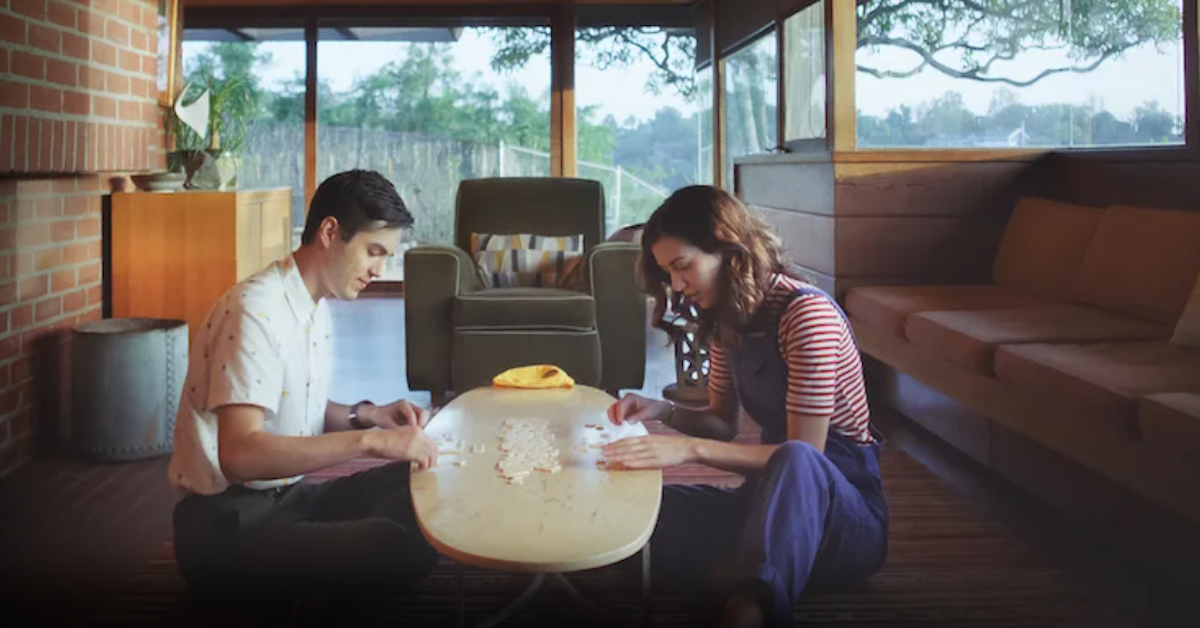 'Straight Up' is James Sweeney's feature debut.
The concept for Straight Up, which James' co-star and on-screen love interest Katie Findlay describes "as a love letter to the in-betweens," stemmed from James' own loneliness, according to the director himself.
Article continues below advertisement
"As a gay man," James says, "yes, it gets better, but that doesn't mean it gets great." While dating is hard for everyone, he adds, "queer folk have fewer potential soul mates." The idea for his feature debut evolved from there.
James started working on the script for Straight Up back in 2013. "We made a proof of concept back in 2016 for Fox Digital called Normal Doors," a short film based on the feature script. But Fox wanted to cast influencers, "and I was really intent on casting myself," James says, so he and Fox Digital parted ways following the short.
Article continues below advertisement
"In 2018," the rising indie star continues, "I was like I have to make this movie before I die, and if it doesn't happen now, it's never going to happen." Thanks to crowdfunding, "luck, privilege, talented friends, and a sheer force of will," the film was able to get made with a budget under 250K.
Article continues below advertisement
Is James single or dating these days?
In an interview with New Now Next, James confesses he's "probably a late bloomer," adding that he grew up in Alaska, which "says enough." "I didn't have a big coming out," he continues. "It was one person, then another. I got myself into therapy, read The Velvet Rage, did all the work, and here I am!"
James is single these days, and says that his frustration about his love life also inspired Straight Up. Dating these days is "just the worst!"
"I'm so cynical but also a hopeless romantic," he says about finding new dating prospects. "I've been on the apps. Right now I'm trying to focus on other things and hoping I'll meet somebody organically. If not, I'll just die alone."
Article continues below advertisement
Can't get enough of James? Watch some of his other projects.
James is definitely worth a follow on Instagram, where he shares gorgeous photography of hallways, friends, and nature. But according to the writer, director and actor's IMDb page, there are plenty other short films you can catch him in.
Article continues below advertisement
For example, the Alaska native appears in the short films David, Before Midnight Cowboy, #BadNewsBiebs, Boom Box Kids, and Rising Above, the first three of which he also wrote and directed.
James is also credited with having written for Hello, My Name Is Abigail; The First; and I Had Sex With Bradan Palecky.
You can also watch Normal Doors, the short proof of concept he made ahead of Straight Up, on Vimeo, here.
Straight Up arrives to Netflix on June 26.