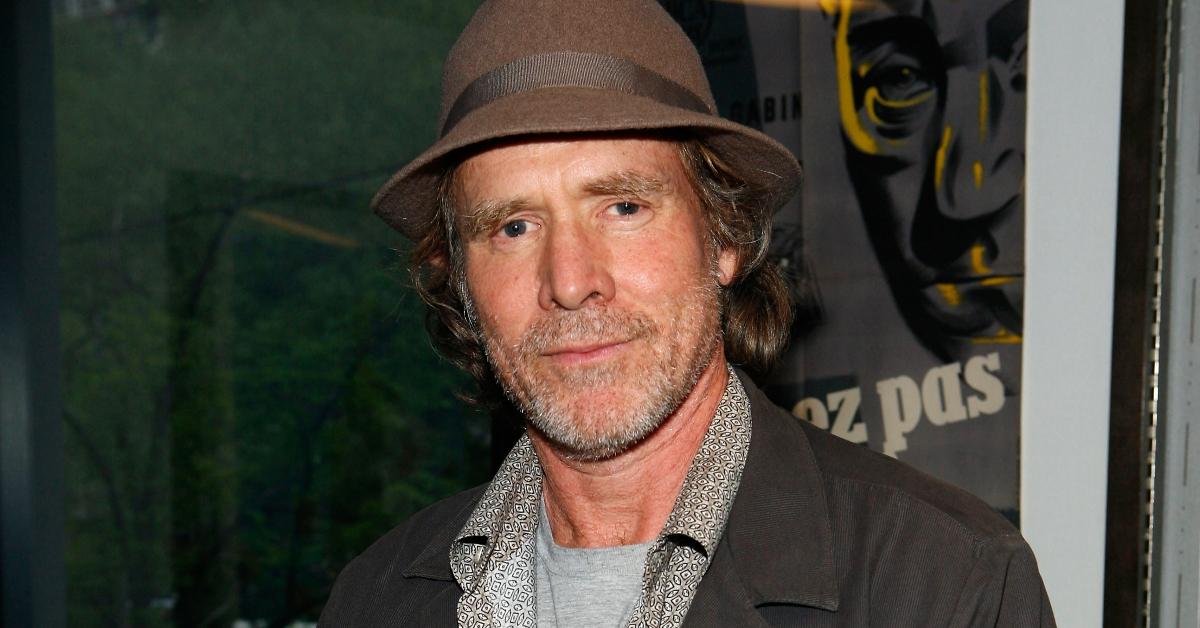 Will Patton Plays Jamie Dutton's Real Dad on 'Yellowstone'
A recent episode of Yellowstone revealed the real identity of Jamie Dutton's dad ⁠— and unlike one of the most prevalent fan theories, it's not Wade (Boots Southerland). During a brief, but no less informative visit to the records counter ⁠— captured on "The Beating" ⁠— Jamie learned that not only was he adopted by the Duttons, but his real father was a criminal who spent long years in prison for killing his mom. So, what else is there to know about Jamie's real dad?
Article continues below advertisement
So, who is Jamie Dutton's real dad?
As "The Beating" revealed, Garrett Randall (Will Patton) has a history of domestic abuse. When Jamie turned three months old, he killed his mother, claiming that he couldn't accept that she was selling her body in exchange for drugs.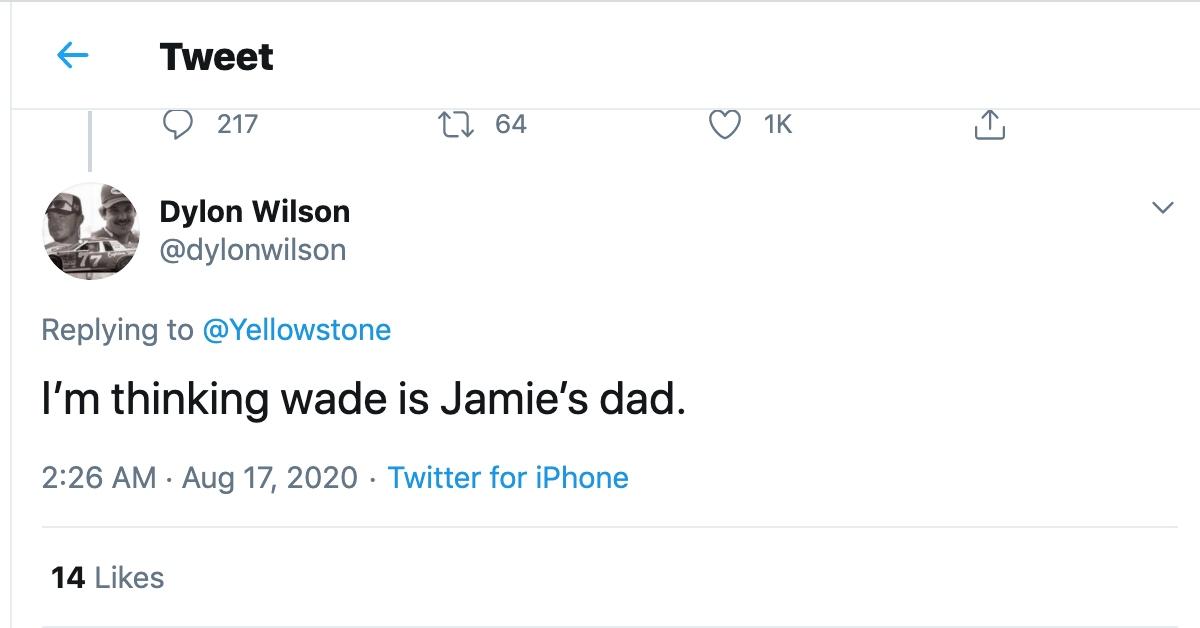 Article continues below advertisement
As a much-frowned-upon member of the community, he was subject to scathing criticism long before the horrible incident would have taken place. As John divulged to Jamie during a heated conversation, he has long opposed Garrett's relationship with Jamie's mother — but his protestation led nowhere.
John and Evelyn (Gretchen Mol) took Jamie in soon after his mother's death — and they raised him as though he was their own. However, the new revelations at the records counter shed new light on their relationship, propelling Jamie to reconsider what his role on the Dutton Ranch is.
Article continues below advertisement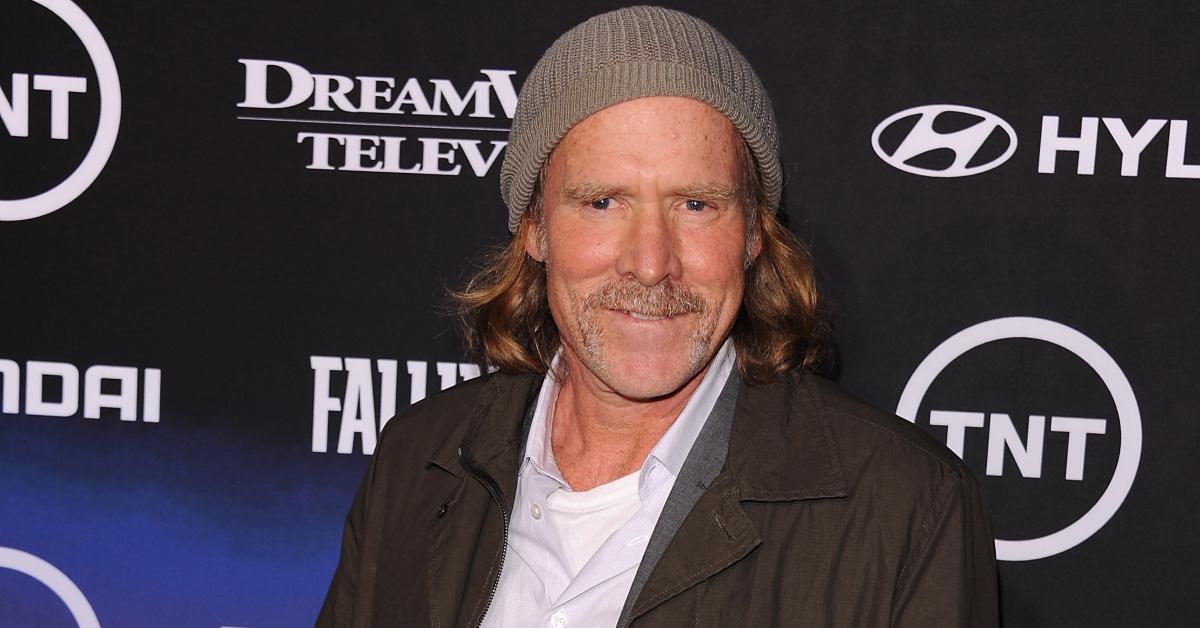 A recent episode of Yellowstone, titled "Meaner Than Evil" saw Jamie head over to the Montana ranch where his dad — currently out on parole — lives. Unfortunately, the encounter was nothing like what he expected. The ex-criminal told him to give up on all hope as soon as he introduced himself.
"You don't wanna know me [...] I killed everything I ever loved and everything that ever loved me," Garrett shunned his son in a crucial scene.
Article continues below advertisement
Yellowstone fans could barely believe that Will was the actor portraying Jamie's rascal dad.
"Me just realizing that was Will Patton underneath all the grizzly stubbly bearded look," tweeted a fan.
"Is that Will Patton as Jamie's dad? Great actor." wrote someone else.
"Was so excited to see Will Patton. An amazing actor!!!" wrote another person.
Will Patton plays Garrett Randall on 'Yellowstone.'
The South Carolina-born actor and audiobook narrator appeared in critically applauded movies like The Postman, Armageddon, and No Way Out before joining the star-studded cast of Yellowstone.
Will had his first start in the industry in 1979 in a thriller by Michael Oblowitz titled Minus Zero. He got his first taste of real fame after appearing in Desperately Seeking Susan, where he played Wayne Nolan.
Article continues below advertisement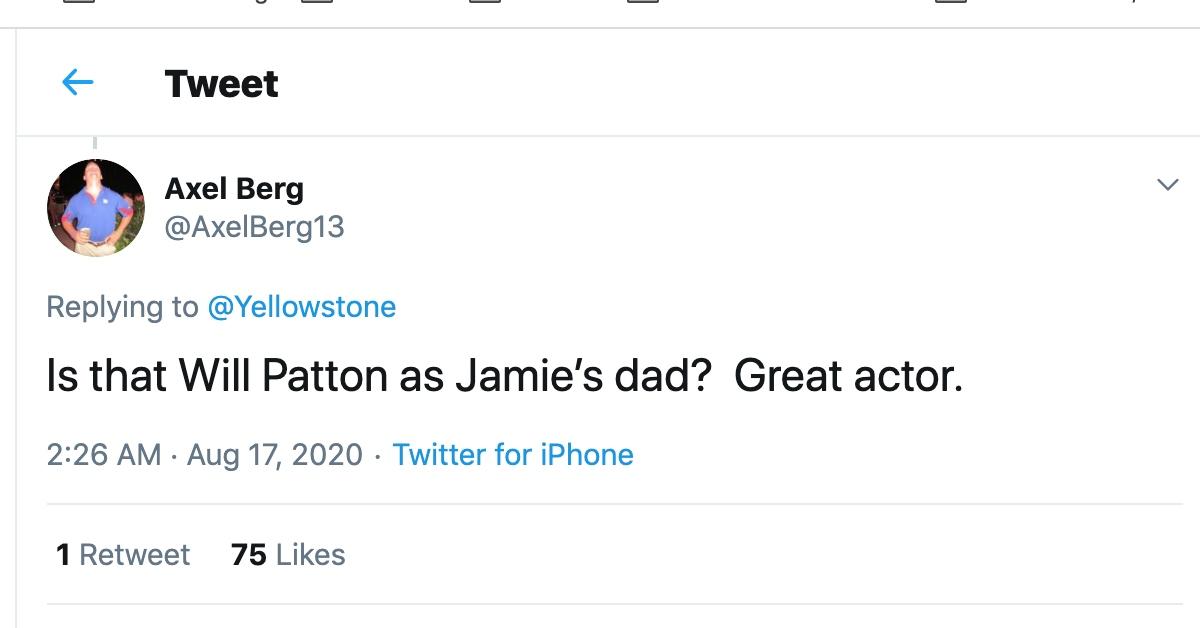 Will and Kevin Costner go a long way back, having featured in movies like the 1987 No Way Out and the 1997 The Postman together. 2020 marks a particularly busy period for the prolific actor, who embarked on new projects like Minari, a drama exploring a Korean family's attempts to start a new life on an Arkansas farm.
Article continues below advertisement
He is also in Sweet Thing, a movie about two siblings who escape from home in a bid to protect themselves from their alcoholic father, and Salvage, a TV movie about an ex-cop whose life turns upside down after the unearthing of a sunken treasure.
Catch new episodes of Yellowstone every Sunday at 9 p.m. ET on the Paramount Network.