Hollywood Icon Jane Fonda Announces Cancer Diagnosis, but Remains Predictably Optimistic
Hollywood icon Jane Fonda recently announced that she was diagnosed with non-Hodgkin's Lymphoma, but she remains predictably optimistic for a good outcome.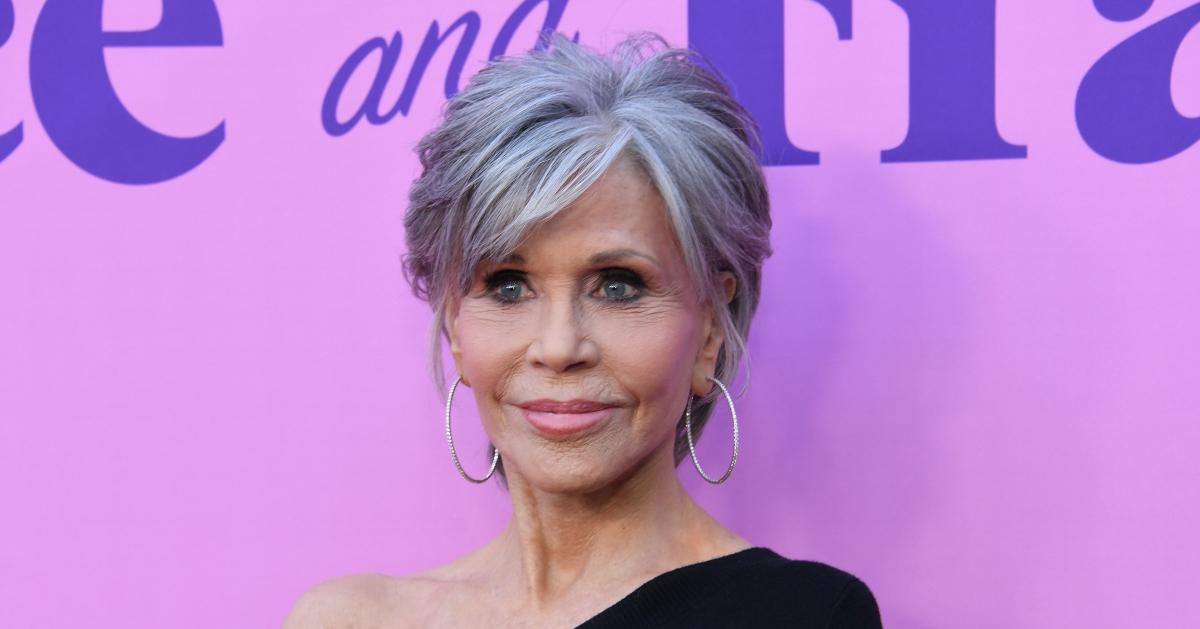 Known for her work in films like 1968's Barbarella, recent TV shows like Grace and Frankie, and even exercise videos from the 1980s, Jane Fonda has been a legend in Hollywood for longer than most of us have been alive. Unsurprisingly, fans were upset when the 84-year-old took to Instagram to announce that she was recently diagnosed with non-Hodgkin's Lymphoma.
Article continues below advertisement
On Sept. 2, 2022, Jane Fonda announced the news of her cancer diagnosis.
Ever the optimist and icon, Jane Fonda wrote that she had already begun chemotherapy and that "this is a very treatable cancer."
"80 percent of people survive, so I feel very lucky," she added. "I'm also lucky because I have health insurance and access to the best doctors and treatments. I realize, and it's painful, that I am privileged in this."
Article continues below advertisement
Known for her political activism, Jane Fonda used her cancer diagnosis to make a statement.
For nearly as long as she's been famous, Jane Fonda has been known for her political involvement almost as much as her acting work. From the "Hanoi Jane" controversy during the Vietnam War to her most recent arrest during the 2019 climate pledge protests, Jane is no stranger to using her platform for a cause.
Along with announcing her cancer diagnosis, she took the opportunity to speak out about climate change and healthcare in the United States.
"Almost every family in America has had to deal with cancer at one time or another and far too many don't have access to the quality healthcare I am receiving, and this is not right," she wrote. "We also need to be talking much more not just about cures but about causes so we can eliminate them. For example, people need to know that fossil fuels cause cancer. So do pesticides, many of which are fossil fuel-based, like mine."
Article continues below advertisement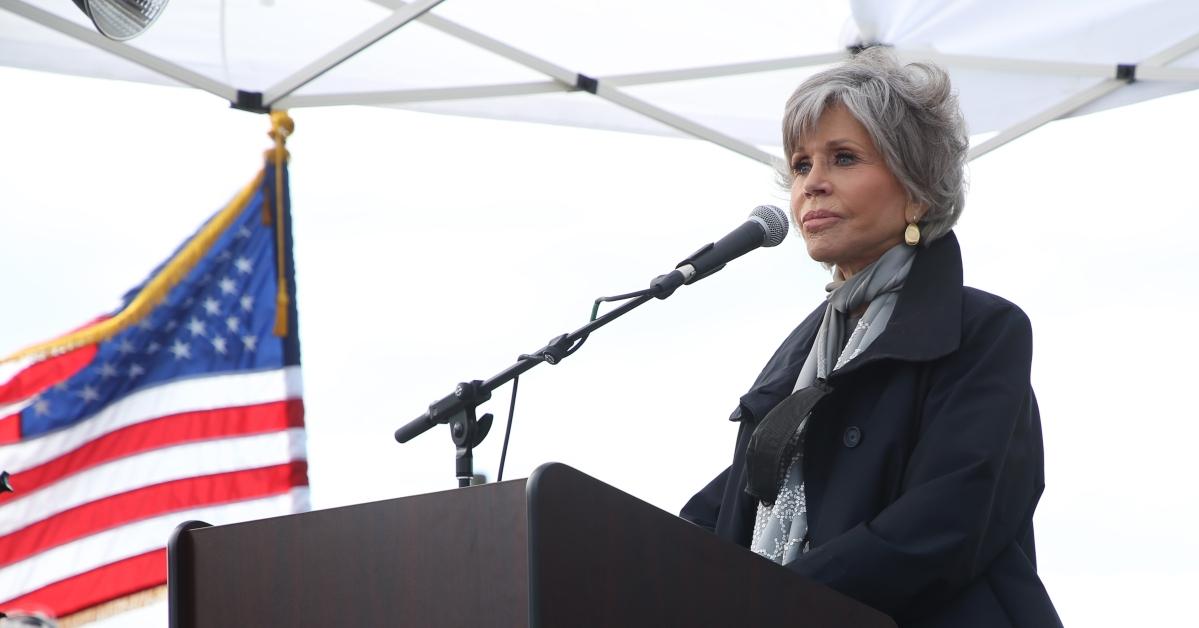 Jane promised her fans and followers that no level of health scare would slow down her work toward change.
"I will not let any of this interfere with my climate activism," she wrote, adding, "I will not allow cancer to keep me from doing all I can, using every tool in my toolbox and that very much includes continuing to build this Fire Drill Fridays community and finding new ways to use our collective strength to make change."
Article continues below advertisement
Fans and loved ones took to the comments to share their support for Jane, with many calling her an "inspiration" and a "fighter."
"Handling this with grace, intelligence, and selflessness, as always," wrote Katie Couric. "Holding you in our hearts."
This isn't the first health scare for Jane Fonda.
Unfortunately, this isn't Jane Fonda's first experience with cancer. Back in 2010, the star underwent a lumpectomy for breast cancer, and years later, a mastectomy. In 2018, she had another cancerous growth removed from her lip and pre-melanoma growths removed from her skin.
Article continues below advertisement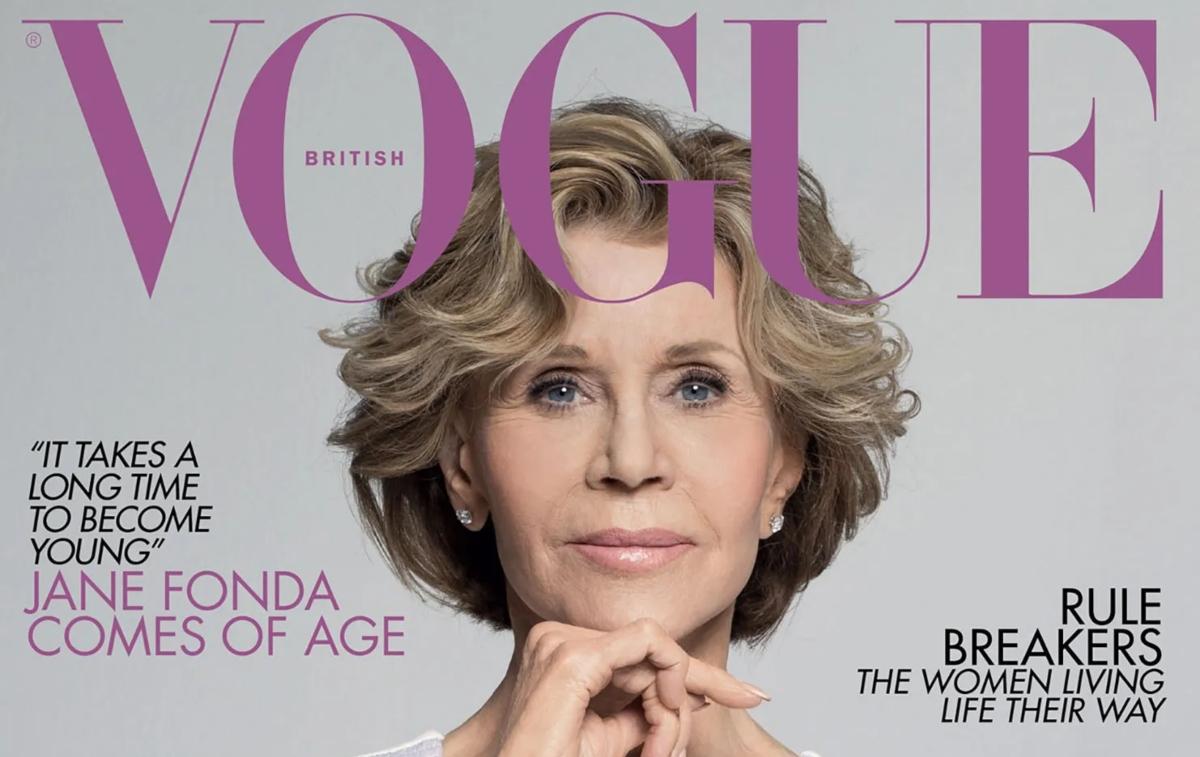 In a 2019 interview with British Vogue, Jane opened up about her health, saying that she's "had a lot of cancer."
"I was a sun-worshipper," she admitted. "When I have a day off, I frequently go to my skin doctor and have things cut off me by a surgeon."
Nevertheless, Jane has always been and remains to be a fighter. What's more, she's thankful she's made it this far and doesn't take any day for granted.
"I didn't think I'd ever, ever live this long," she revealed. "I feel very intentional about realizing that it's up to me how this last part of my life goes."