Evidently Janet Jackson Has a Naughty Disney-Related Tattoo — What Is It?
An interview recently resurfaced where Janet Jackson is talking about her Disney tattoo. What is the tattoo of? Word on the street is, it's nasty.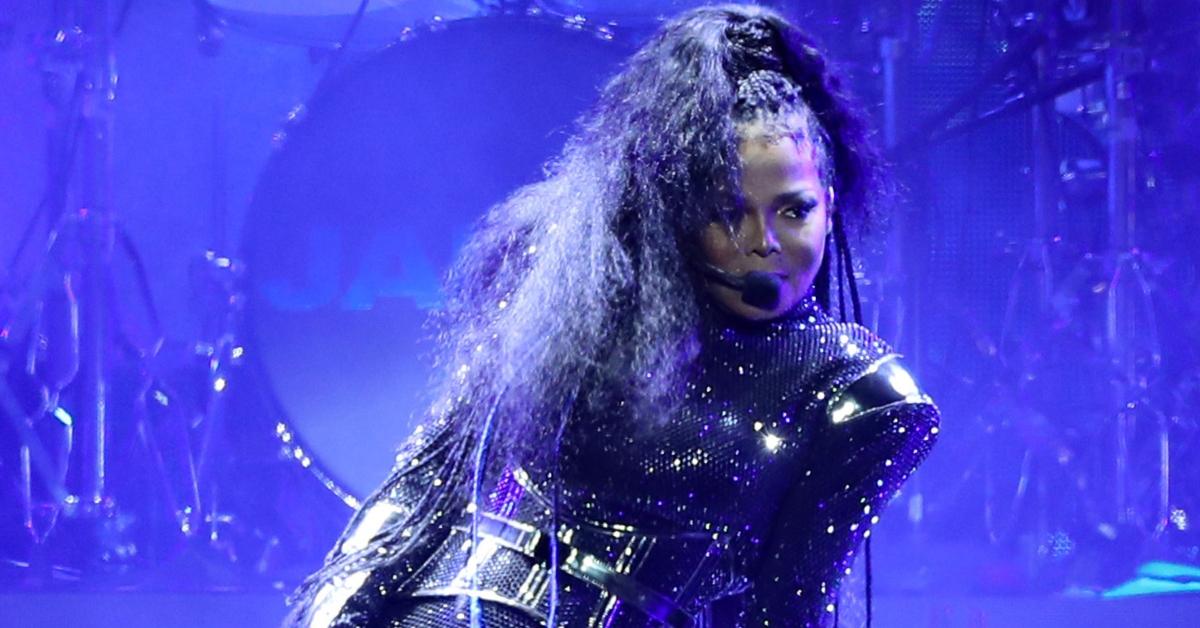 Through the years, we've gotten some of our best advice from Janet Jackson. In "Nasty," Janet taught us how to be treated by a potential paramour when she said, "Better be a gentleman or you'll turn me off." Speaking of dating, never let someone take advantage of your kindness. Always ask, "What have you done for me lately?" And in these divided times, we need only turn to "Rhythm Nation," and her wise words: We are a part of the rhythm nation.
Article continues below advertisement
Recently, a 2004 interview Janet did on Conan was shared by the former host's YouTube channel, and people are losing it over a particularly interesting reveal by the singer. Apparently, she has some animation-themed body ink that some might consider shocking, but maybe we should follow suit. After all, Janet has never steered us wrong. What is Janet Jackson's Disney tattoo? Here's the sassy scoop!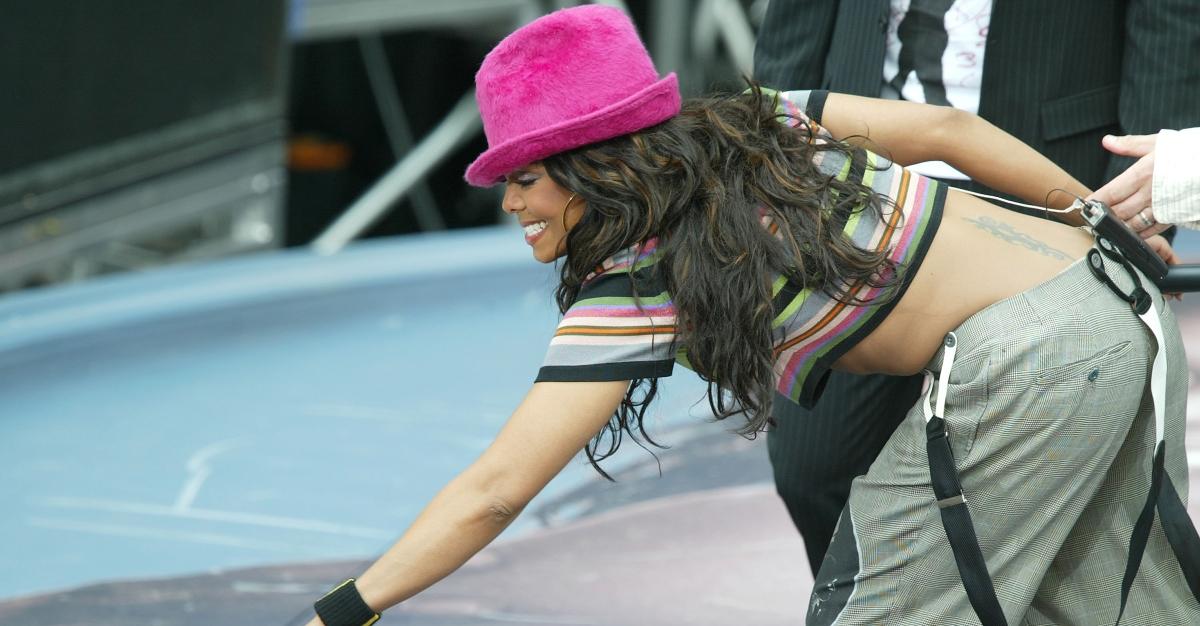 Article continues below advertisement
We have to know more about Janet Jackson's Disney tattoo.
While chatting with Conan O'Brien, Janet mentioned that on occasion fans have recreated her tattoos on their body. It's more common for people to get a tattoo of Janet, or of an album cover, but Conan was surprised to hear she has a few tattoos of her own. Janet revealed that at the time, she had about four or five tattoos.
"I have one from the Sankofa tribe I put here," she said pointing to the inside of her right wrist. "I've seen this on the same spot on a lot of kids," she said. As beautiful as that is, Conan couldn't help but ask about a Disney tattoo he was aware of. "I wasn't mentioning that one, but yes I do," said Janet with a little smile. Evidently, the tattoo depicts Mickey and Minnie Mouse in a questionable position.
Article continues below advertisement
"They're sweet and innocent, but they've got a little naughtiness in them," explained Janet.
"It's Mickey and Minnie having a good time," Conan clarified.
Sadly the conversation then veered off into Janet's abs, but the tattoo is partly visible in at least one photo of Janet.
Article continues below advertisement
Not that we need to remind you, but Janet Jackson is incredibly accomplished.
In February 2020, when Janet was a guest on The Tonight Show Starring Jimmy Fallon, Jimmy rattled off a list of her accomplishments for her introduction, and they are mighty.
She has an Oscar nomination for Best Original Song.
She's the first woman to be nominated for a Producer of the Year Grammy.
She has 27 top-10 hits.
She has the record for most consecutive top-10 hits on the U.S. Billboard Hot 100 Chart by a female artist.
She is the first and only artist in history to have seven top-five hits from one album.
They then got into her 1986 album "Control," which was her first No. 1 album. "That was me coming into adulthood," Janet revealed. Going to Minneapolis to record with famed record producers Jimmy Jam and Terry Lewis was quite the experience. "I was very sheltered," she said. Naturally, the conversation turned nasty when Janet said the line most yelled to her is, "Miss Jackson, if you're nasty." But, where did "Nasty" the song come from?
A friend of Janet's wanted to take a dance class and at the time, she had never learned to dance. It's hard to imagine now. While in Minneapolis, the pals were staying downtown at a hotel. While leaving to go to the class, five or six dudes outside of the hotel started "messing" with the duo. The whole thing was so upsetting that when she told Jimmy and Terry what happened, they turned her experience into the hit song "Nasty."