Actor Jason Biggs Met His Wife, Jenny Mollen, on the Set of 'My Best Friend's Girl'
Who is 'Cherries Wild' Host Jason Biggs' wife? His wife is also an actress and they met on the set of 'My Best Friend's Girl.' Here's the 4-1-1.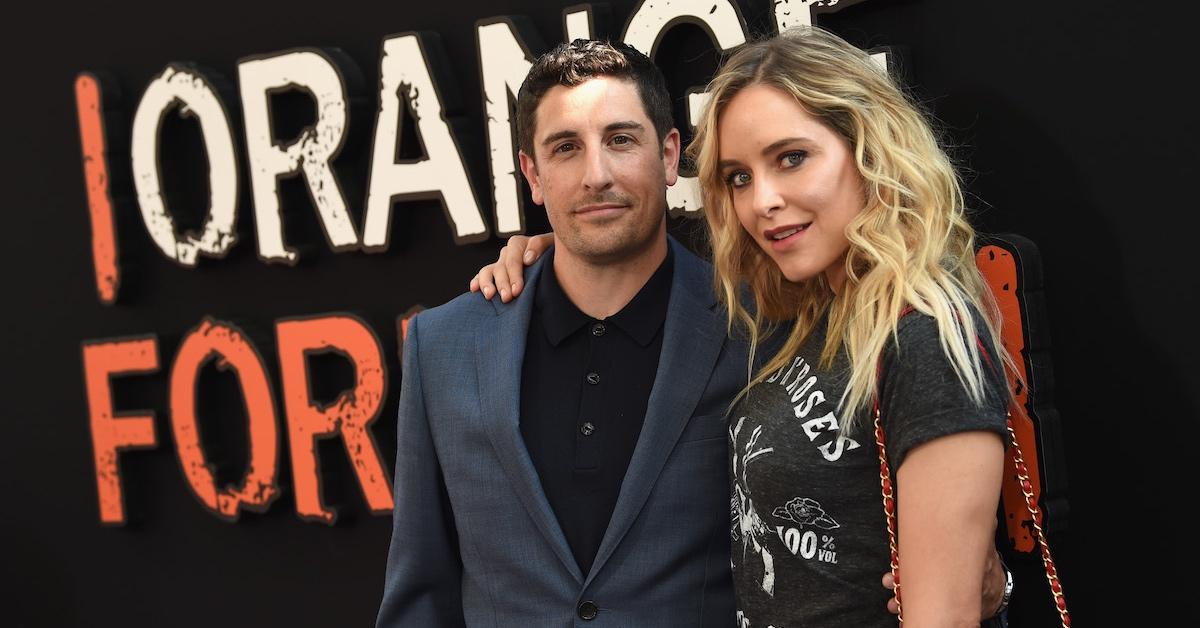 It's always great to see celebrity relationships go the distance. And since it seems as if our favorite stars are constantly going through breakups, seeing a couple take their relationship to the next level and stay solid is a beautiful thing.
Article continues below advertisement
And while some celebs are notorious for keeping things quiet about their personal lives, actor Jason Biggs praises his wife every chance he gets. Still, many people may not be too familiar with his main squeeze. So, who is Jason's wife?
Jason Biggs met his wife, Jenny Mollen, an actress / comedian on the set of 'My Best Friend's Girl.'
It makes perfect sense for celebs to date one another. After all, the life of a celebrity can be hard for the average person to get used to. So, it's always a good idea to build a relationship with someone who understands your lifestyle and the struggles that come with it. And that's the case for Jason and his wife, Jenny.
Article continues below advertisement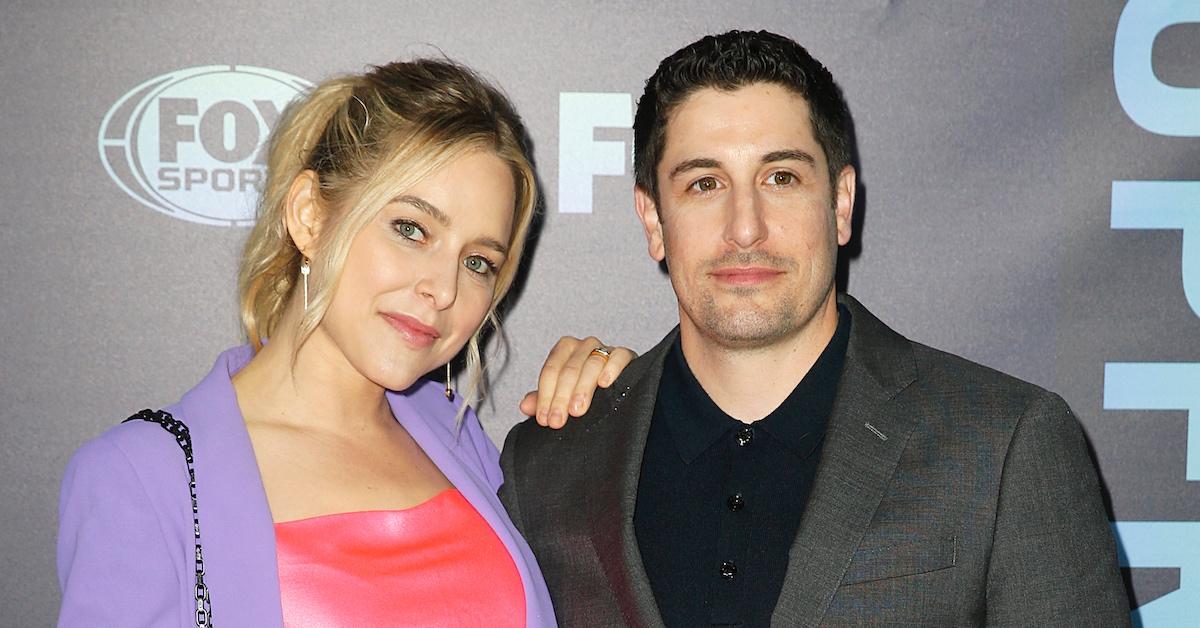 According to Good Housekeeping, the two actors first met in 2007 while both filming the comedy My Best Friend's Girl. Jason was cast as the lead character's step-cousin, Dustin, and Jenny played the "new girl," Colleen.
And while they both went into their respective roles as if it's just another job, they never thought that they would meet their soulmates.
Article continues below advertisement
The publication shares that the Orange Is the New Black actor "promptly proposed to Jenny just six months later. And soon after, they eloped in a private ceremony in Los Angeles on April 23, 2008."
And since then, the rest has been history. While the couple did have some struggles in their relationship, they've been able to work through things together and remain solid.
Article continues below advertisement
In case you didn't know, Jenny was pregnant in 2008. Unfortunately, the pregnancy ended in a miscarriage, according to ABC News.
And it took the couple five years to try again after the heartbreaking loss. "We wanted to give our relationship time to grow and blossom," Jenny shared.
They went on to welcome their first son into the world, Sid, in 2014. They also expanded their family by having their second son, Lazlo, three years later.
Aside from family life, Jason Biggs has landed a hosting gig on the new game show 'Cherries Wild.'
Jason has been entertaining audiences for years. And since he's become a fan-favorite due to his charismatic personality and hilarious banter, it's no surprise that he has been selected to host the game show Cherries Wild.
Article continues below advertisement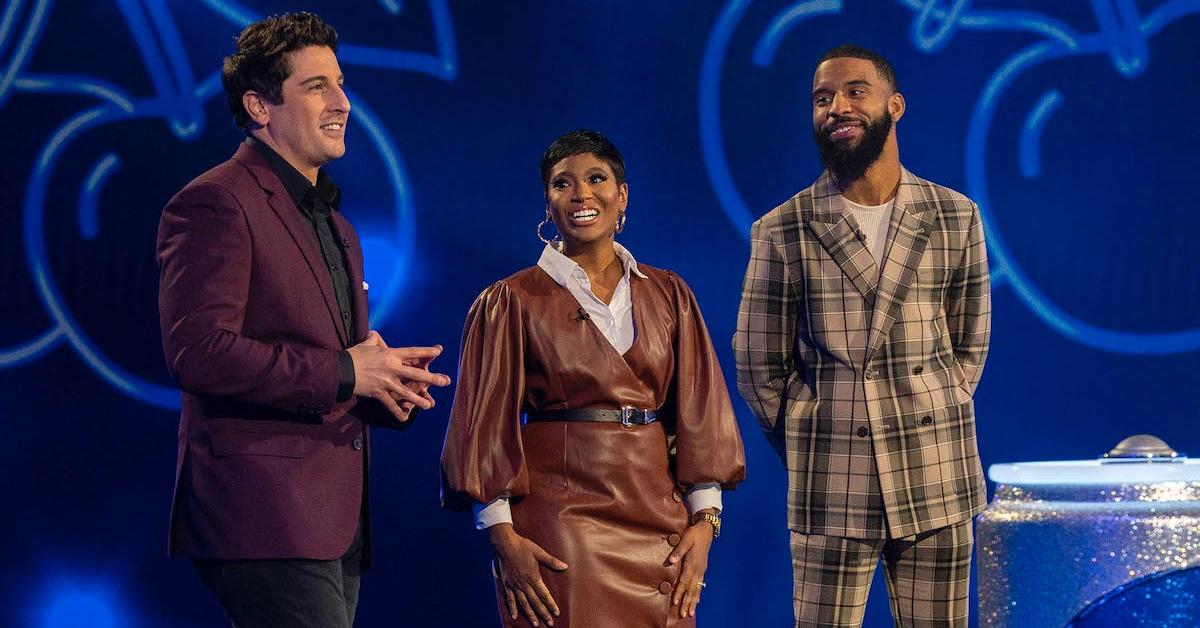 Per Deadline, Fox has teamed up with Pepsi to create Cherries Wild, a trivia game show. "Created by Beat Shazamco-creator Wes Kauble, it features two rounds of pop culture trivia gameplay," the site shares.
"During each round, a team of two contestants will try and "Solve the Slots" in hopes of getting one step closer to winning the $250,000 jackpot."
Article continues below advertisement
At the end of each episode, the contestants will be ordered to spin the reels on the enormous slot machine. Their task will be to attempt the capture of all five Wild Cherries to win the ultimate prize.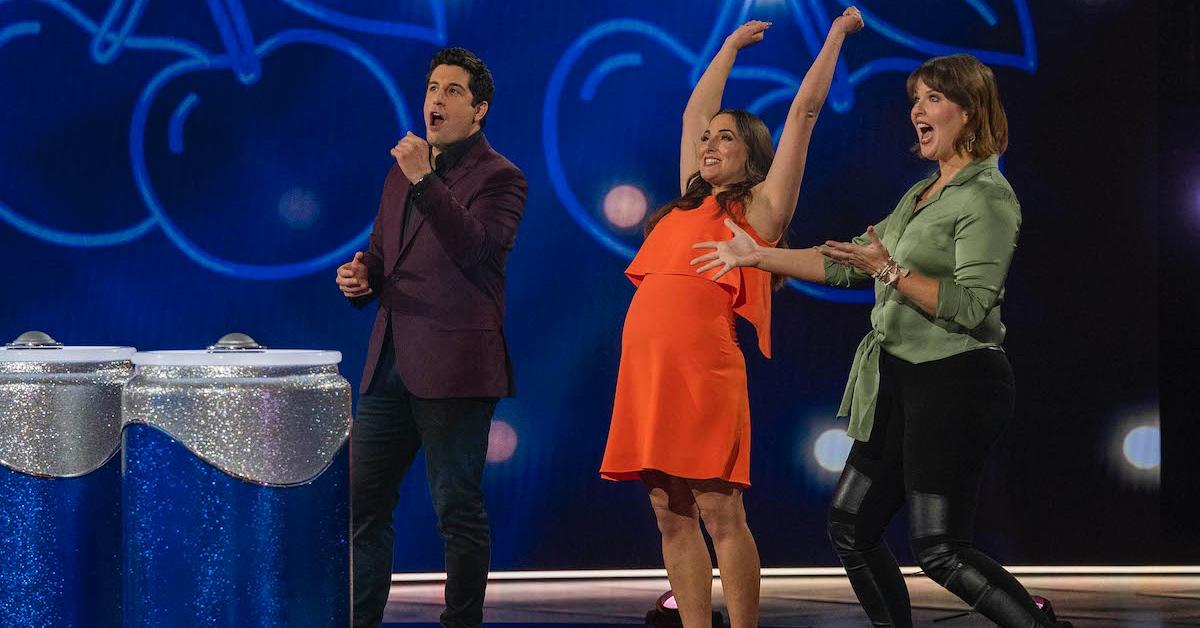 Article continues below advertisement
"This is a bold concept that best illustrates the limitless possibilities that can be accomplished when two great brands join forces to deliver audiences a wildly entertaining program and an equally dazzling product, said Rob Wade, President, Alternative Entertainment & Specials, Fox Entertainment. "With the always-charming Jason Biggs at the helm, Cherries Wild is a refreshing twist on the classic trivia game show."
There's no denying that trivia shows are always a big hit. And adding funnyman Jason into the mix is a great recipe for a successful game show.
Cherries Wild is set to premiere on Sunday, Feb.21, 2021 at 7 p.m.CT.