Jason Momoa Is Playing Himself on 'the Simpsons' and It Looks Hilarious
'Aquaman' star Jason Momoa is going to be featured in Sunday's episode of 'The Simpsons'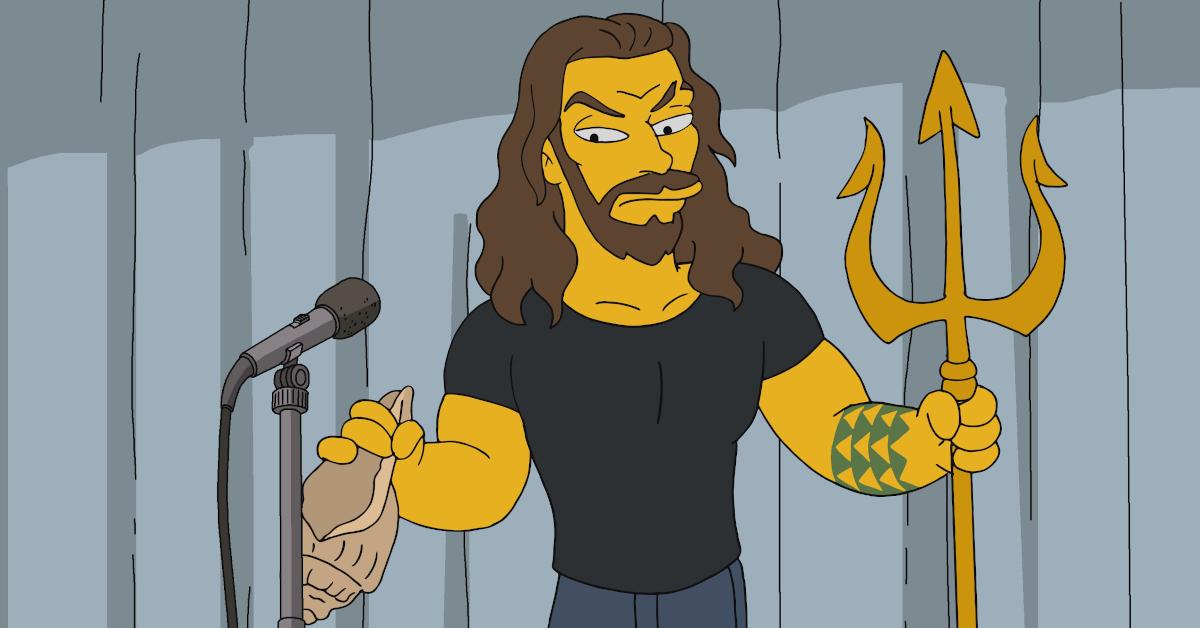 The Simpsons has a special treat in store for fans of beards, muscles, rogue-ish charms, and horribly over-the-top aquatic themed superhero movies that gross over a billion dollars.
That's right, Jason Momoa is going to be hanging out with the Simpsons family and other upstanding citizens of Springfield on this week's episode of the long-running animated series.
This will be the 3rd episode of the show's unprecedented 31st season.
Article continues below advertisement
"The Fat Blue Line" plot synopsis.
Momoa makes an appearance in the town in order to pay tribute to Saint Castellaneta. If the name sounds familiar, it's because you've probably subconsciously seen it hundreds of times in the show's credits. Dan Castellaneta is the famed voice of Homer Simpson.
The Castellaneta festival celebrates the plight of the man who was killed quite brutally, and is now paid respect to with spumoni.
In a teaser video that depicts Momoa at the ceremony, Marge's wonderful sisters, Patty and Selma are obviously smitten over the Game of Thrones hunk. They approach him and ask if he can sign their boobs, which Jason declines. But only because there's a special event for that sort of the thing at the Marriott a few miles away.
Jason Momoa isn't the only star to voice a character in the episode, however.
Article continues below advertisement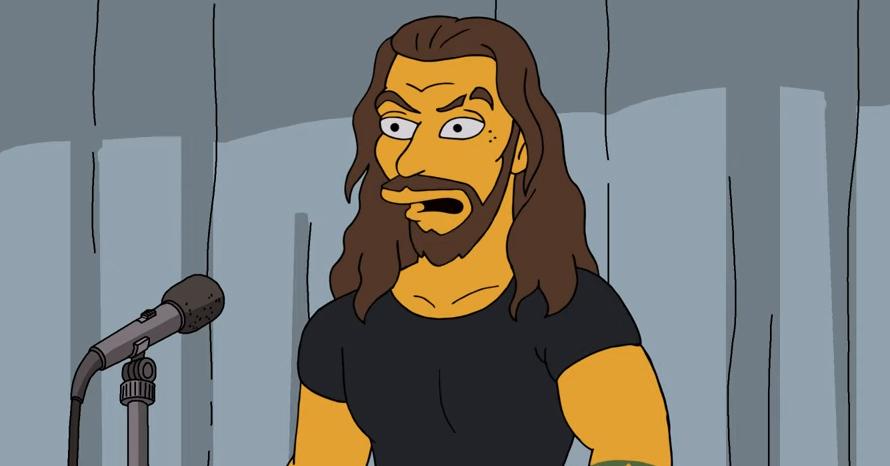 Bob Odenkirk from Better Call Saul and Undone and a bajillion other things fame is also featured in the episode. He plays a lawyer who has entered into the orbit of Fat Tony, a local mob boss and satellite character who's been the subject of more than a few plot points over the course of some 700+ episodes.
Interestingly enough, even though Bob's brother, Bill, has executive produced and written for The Simpsons, this is the first time Bob's ever voiced a character on the show.
Article continues below advertisement
You'd figure it'd be easy to get Bob into the studio to record, but it turns out fellow star, Jason Momoa, had an even more difficult time getting in to record his bit for the show. Al Jean, executive producer for The Simpsons said that getting a hold of Jason was extremely difficult. Every time they phoned up his representation, they'd hear some news that probably made their scheduling manager pull their hair out: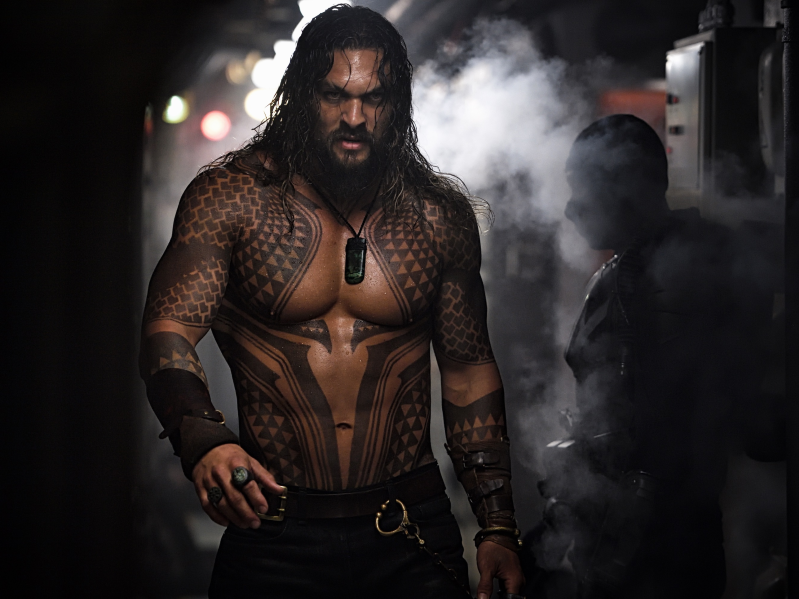 Article continues below advertisement
Al said in an interview , "We would hear, 'Oh, he's filming on a top of a mountain or he's filming under the water.' It was hard to get him in a studio that was within the terrestrial realm."
Jason Momoa is set to appear in Aquaman 2, which sees the return of the underwater hero in December of 2022. If that seems like a long time to wait for insane ocean shenanigans, then fret not, because it looks like Aquaman is getting its own universe in the DC realm.
The Trench is a film that sets in the world of Aquaman and will focus on those creepy monsters from the and is written by Noah Gardner and Aidan Fitzgerald. The film won't be featuring either of Jason Momoa's or Amber Heard's characters, so if gazing at disgusting fish terrors is your thing, then it might be the movie for you. I wonder how they explain Aquaman being out for that one? It must be set during the events of Justice League, or something.
Article continues below advertisement
The original movie's director, James Wan, hasn't committed to directing the film or not, all we know is that Aquaman's original writer, David Leslie Johnson-McGoldrick will be providing the pages for the sequel. Wan is producing The Trench and will be overlooking aspects of Momoa's future Trident-bearing appearance, but who will direct the massive movie is still up in the air.
Article continues below advertisement
The movie's main villain, as hinted at in the end credits, will probably be Black Manta. Played by Yahya Abdul-Mateen II, Black Manta has been a longtime nemesis of the Atlantis-born hero and while James Wan passionately confirmed before the first movie was released that he wouldn't be the big baddie for the first movie, it looks like producers are definitely building him up to be a formidable foe for this upcoming sequel.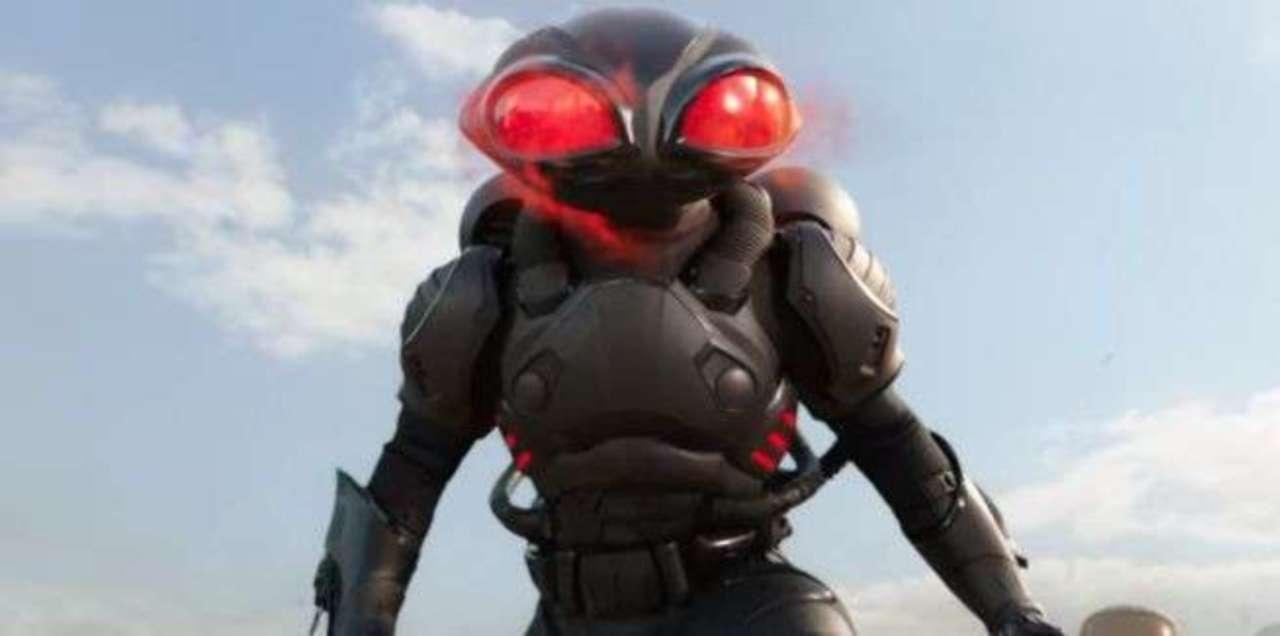 It wouldn't be a story about Momoa without mentioning Aquaman, right? And although the new movie's a far way's out, you can still see Momoa in animated action this Sunday, October 13th at 8pm ET on Fox in his Simpsons debut.