Twin Flames or False Prophets? The Jeff and Shaleia Controversy
'Desperately Seeking Soulmate: Escaping Twin Flames Universe' premiered on Prime Video, featuring "cult" leaders Jeff and Shaleia. Who are they?
The Gist:
Jeff and Shaleia Divine are at the center of controversy, with allegations of leading a cult called Twin Flames Universe.
Former members claim they encourage extreme behaviors and disregard consent in the pursuit of twin flame connections.
The couple charges high fees for coaching services while promoting their unorthodox spiritual beliefs, leaving many questioning their motives and methods.
Article continues below advertisement
The Twin Flames Universe was built up online through Jeff and Shaleia's influence. They encouraged people to find their own twin flames. In recent years, couples such as Megan Fox and Machine Gun Kelly have claimed to be each other's "twin flame," a soulmate who's even more spiritually entwined than just any partner. Jeff and Shaleia have marketed themselves as twin flames, and now, their influence is going global.
Article continues below advertisement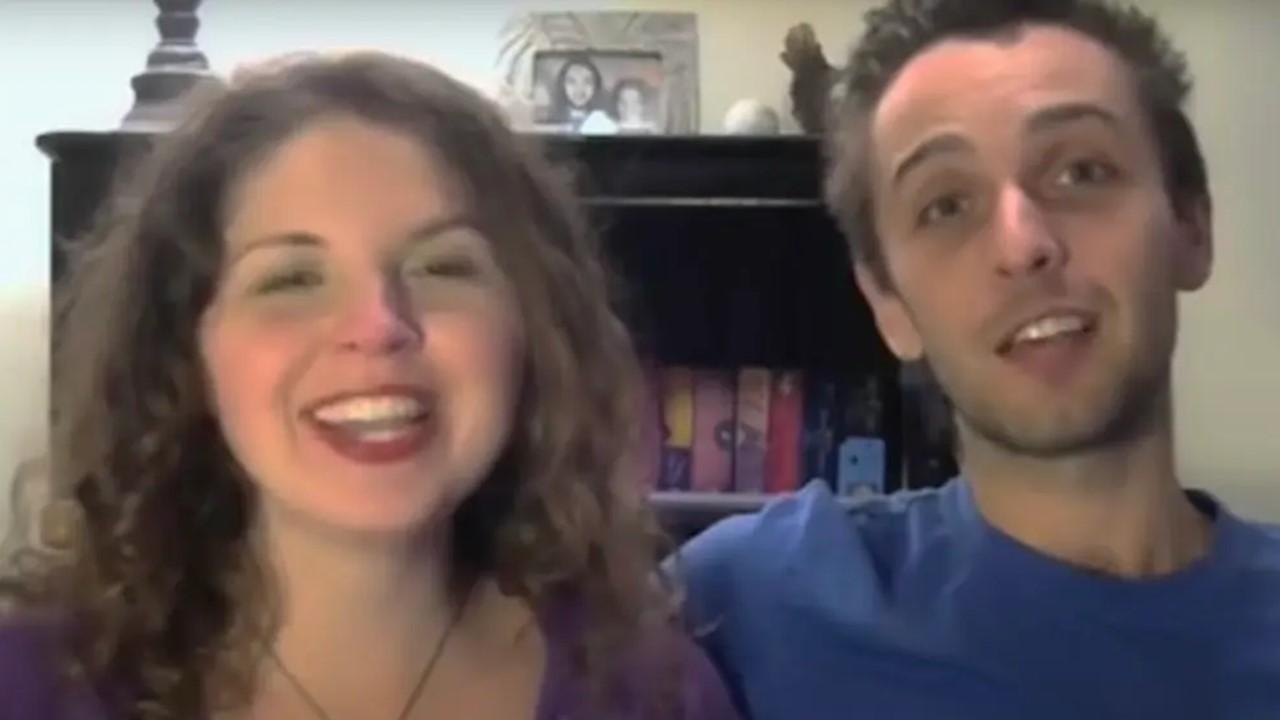 Jeff and Shaleia Divine first met in 2012 through a mutual Facebook friend.
According to Alice's piece, Jeff and Shaleia met when a friend introduced them on Facebook. Jeff posted a dirty meme on Alice's wall, and their twin flame was lit up. Jeff grew up in Michigan, and when he met Shaleia, he was running "a vegetarian Airbnb" in Hawaii. Shaleia, on the other hand, grew up in Canada, although she was working at a hair salon in Sedona, Ariz.
Article continues below advertisement
Shaleia was always spiritual. She was studying with a spiritual teacher when she met Jeff and even introduced him to the concept of twin flames. Whether Jeff really bought into it or just saw a business opportunity, however, remains to be seen. Their goal is to help people find their twin flames. But not just find them … they will coach their clients to be with their twin flame at all costs.
Article continues below advertisement
In fact, the New York Post reported on a woman who was encouraged to stalk her ex, who she believed was her twin flame. She went so far that her ex filed a restraining order, which she violated until she went to jail on a $150,000 bond. Jeff and Shaleia seem to have little regard for consent when it comes to twin flames, telling Twin Flames Universe members that spirituality trumps all else.
Another example of this is how many members have transitioned. In some ways, this would be seen as a positive thing, but many of those members had never thought or identified with the other gender. Many other members were told that they were divine masculine or divine feminine and left the group because of pressure to transition.
Article continues below advertisement
Jeff and Shaleia seem to claim that twin flames are related to a "divine gender," and to more easily find a twin flame, one should identify with their divine gender, whether they like it or not. Jeff even told Alice, "I'm the Second Coming! I'm what was prophesied. And I say that with humility, but there's no other way to say it. Jesus got the same response when he was like, 'Yo, I'm the son of God. I'm the Messiah — look!'… My purpose is to enlighten the world, not to be gentle with it."
Article continues below advertisement
Jeff and Shaleia are still coaching people as they raise their daughter, Grace.
Whether or not they're the second coming of Christ, Jeff and Shaleia charge people as much as $4,000 for their courses and coaching sessions. This means that they're making the big bucks and living large with few consequences. For a long time, however, Jeff and Shaleia wanted to have a child.
They were having difficulty, and when they went through a failed round of IVF, they ended up conceiving naturally. Jeff considers their daughter, Grace, to be the "princess of all creation," which he said before she was even conceived. Grace is almost six months old, and despite her parents' unorthodox lives, she's a very cute baby who seems to at least have loving parents.
Article continues below advertisement
So, is Twin Flames Universe a cult? Well, no one sets out to create a cult. But people definitely get sucked in with ulterior expectations, so it does fall under some cult-like definition. Whatever Jeff and Shaleia are doing, we just hope that people stay safe and listen to their intuition when it comes to finding a soulmate.
Desperately Seeking Soulmate: Escaping Twin Flames Universe is now available to stream on Prime Video.