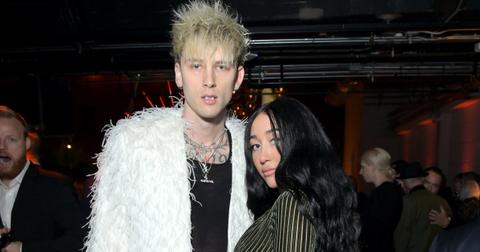 Just Friends?! Machine Gun Kelly Sparks Dating Rumors With Singer Noah Cyrus
By Distractify Staff

Updated
When news broke that the pair were photographed together, fans took to the 46-year-old's social media to comment on her love life. "Machine Gun Kelly Really? I'm out!!! You are now infected," commented one fan (via Page Six).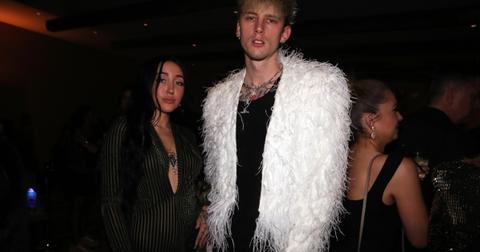 The actor decided to set the record straight, writing, "Why don't you worry about things that are actually happening and donate to the Australian wildfires rather than waste your time on things that are not happening and never were and also please get a f–king life."
So, while Kate is denying that she is involved in another relationship, is Machine Gun Kelly currently dating anyone?
Does Machine Gun Kelly have a girlfriend now?
Though the 29-year-old rapper has not publicly stated that he's currently no longer single, new reports surfaced that he could be off the market. According to Us Weekly, MGK and Noah Cyrus were seen looking very cozy at a Grammy's after-party on Jan. 26.
An eyewitness told the outlet that the pair arrived at 1 Hotel in West Hollywood and walked "through the crowd holding hands." Adding, "MGK led the way and held his hand out behind him for Noah to grab. They stayed close to each other throughout the night. They clearly came as each other's dates."
The couple had a roped-off VIP table at the after-party, and Miley Cyrus' little sis enjoyed the music while MGK "talked on his cellphone."
This is not the first time the duo has enjoyed each other's company. The Big Time Adolescence star attended Noah's 20th birthday celebration in early January, and she made an appearance in his June 2019 music video "I Think I'm Okay."
On Jan. 10, MGK posted a picture from Noah's birthday of the two embracing, which he captioned, "Bday girl." She commented on the pic, "My fav photo."
MGK previously sparked dating rumors with singer Halsey in 2017, and prior to that, he dated Amber Rose in 2015. The rapper currently has one daughter, Casie, 11, with his ex Emma Cannon.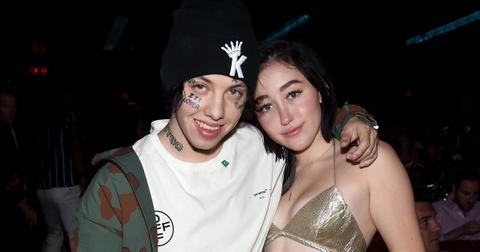 Noah previously was involved with rapper Lil Xan from August to September 2018. The "Make Me (Cry)" singer accused Lil Xan of cheating after she discovered a hickey on his neck. "Cheaters like to accuse their partners of cheating to make themselves feel less guilt. this isn't the first time this has happened to me and now I'm being forced to deal with crazy accusations when I'm not even sure where all this came from," she wrote on Instagram.
Following their split, the singer spoke to BreatheHeavy.com, explaining, "It's like mourning. It's like losing somebody — you mourn that person." Adding, "It's like your body is in it. Like, it hurts physically — when you miss somebody — there's so many emotions in losing somebody that you spent so much time with."
So, have the artists taken their friendship to the next level ...?