Jeffree Star's Old "Lip Nazi" Photos Featuring Self Harming Have Resurfaced
The makeup mogul revealed in 2018 that he used to cut his entire body. Old photos of Jeffree Star self harming resurfaced — so he addressed them.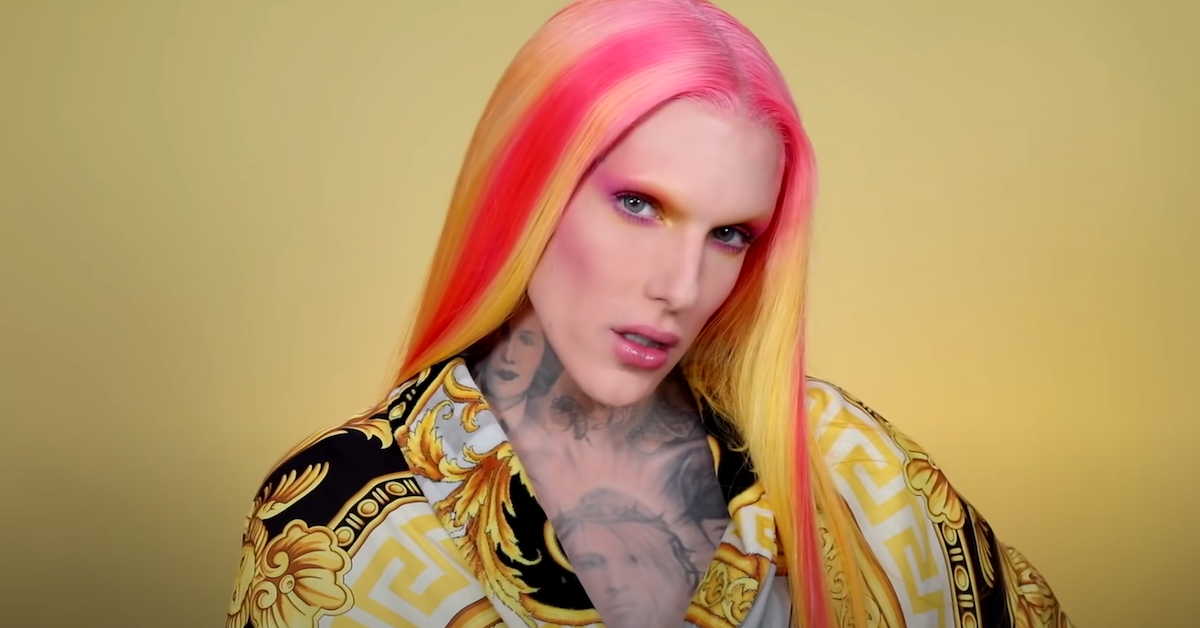 Jeffree Star is no stranger to controversy. It seems like every time the makeup mogul turns around, he's offending someone with his comments, has beef with a fellow makeup influencer — or even with a line of beauty products. (It can be difficult to keep up with drama, even for dedicated fans, honestly.)
Article continues below advertisement
In May, Jeffree's Cremated eyeshadow palette caused quite the stir for its insensitive color names, as well as the fact that it was released during a global pandemic. Plenty of people called him out, saying Cremated was in bad taste all around.
Just a few weeks later, old photos resurfaced from when Jeffree was a teenager and working toward starting a brand called "Lipstick Nazi" — complete with photos of himself self harming.
Let's take a closer look at what Jeffree has said about the photos and about his past in self harming. Because it seems he's come a long way since these dark days.
Article continues below advertisement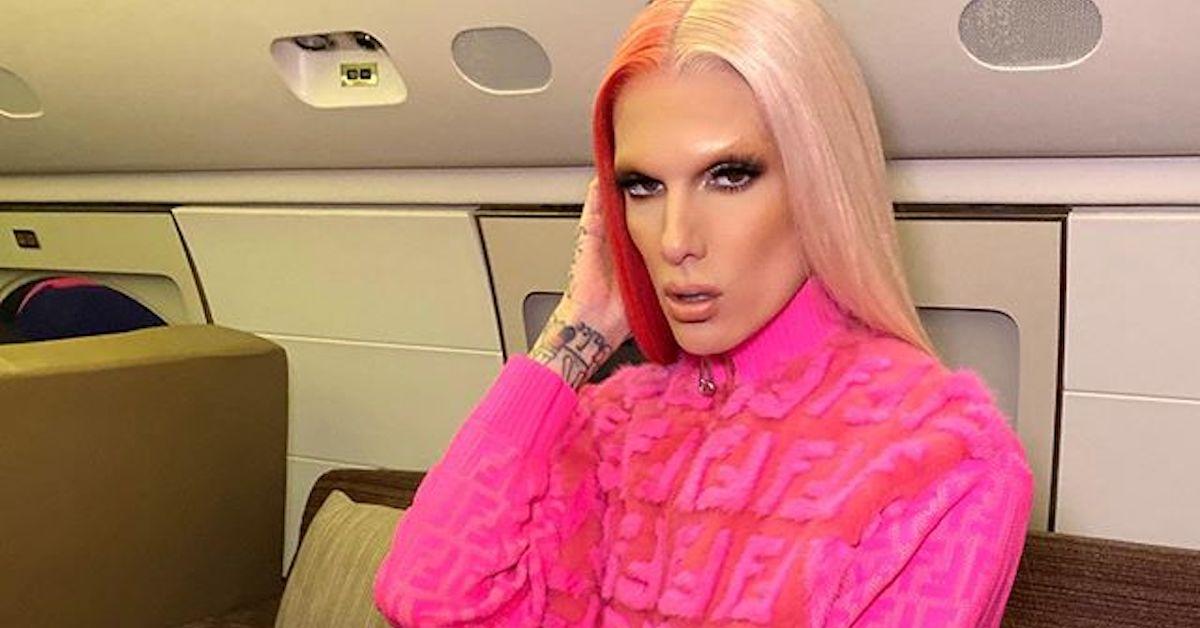 Jeffree addressed the self harming photos from his "Lipstick Nazi" days.
In June, photos and a screen shot from a Splash page from 2004-2006 once again resurfaced. Jeffree took the opportunity to address these controversial images via Twitter on June 18.
"When I was 17 I stupidly referred to anyone who was obsessed with makeup as a 'lipstick nazi' – it was offensive, derogatory and for shock value. It does not reflect who I am today or what I stand for or have EVER stood for," he wrote.
Article continues below advertisement
The makeup maven explained that he picked up the term from Seinfeld, which included a character called "Soup Nazi." Still, Jeffree acknowledged it wasn't an excuse for using the highly offensive word.
"The word itself is disgusting and I will always be deeply sorry to anyone who had to see that and will continue to be sorry for all the dumb vile shit I've said in the past," he wrote.
Article continues below advertisement
In the same tweet, Jeffree also addressed other old photos of himself — specifically, a picture of him posing next to a fan who was raped in a Confederate flag.
"I was asked to be in that photo for shock value because I was 'gay' and obviously not what the flag represents," Jeffree explained "I was mocking the flag but now see how ugly and wrong it is to be next to it."
Finally, the YouTube influencer asked for people to stop sharing the graphic photos of himself self harming, which he used to launch a Splash page. "That same week, I dissolved the URL and tried to erase the horrible images of me self-harming from the internet," he wrote.
Over on Jeffree's Instagram Story, he elaborated on why these photos are still so "triggering."
Article continues below advertisement
"Me bleeding and cutting with a razor, someone who has suffered with self-harm and issues like that for a very long time, it's been horrible. It's been horrible," he told his Instagram followers. It's been to wake up every morning, click an app and see pictures of me cutting. It's very triggering and awful."
Article continues below advertisement
Jeffree Star first revealed his self-harming past in 2018.
In the finale of a series with fellow YouTuber Shane Dawson, Jeffree revealed the real reason his body is covered in tattoos: his self harming past.
"I think that self-mutilation back in the day was very, 'Oh, you just want attention.' I wore sweaters in the summer and no one ever asked me why."
During the video Jeffree did with Shane, he said the last time he engaged in self harming was 10 years ago. However in a video of his own, Jeffree revealed it was actually more recent than that.
"Four years ago is actually the last time I did anything like that. And it wasn't because of the same reason. Back then it was because I felt so empty, so hollow, so alone, I need to hurt myself to even feel like I was real," he explained.
Article continues below advertisement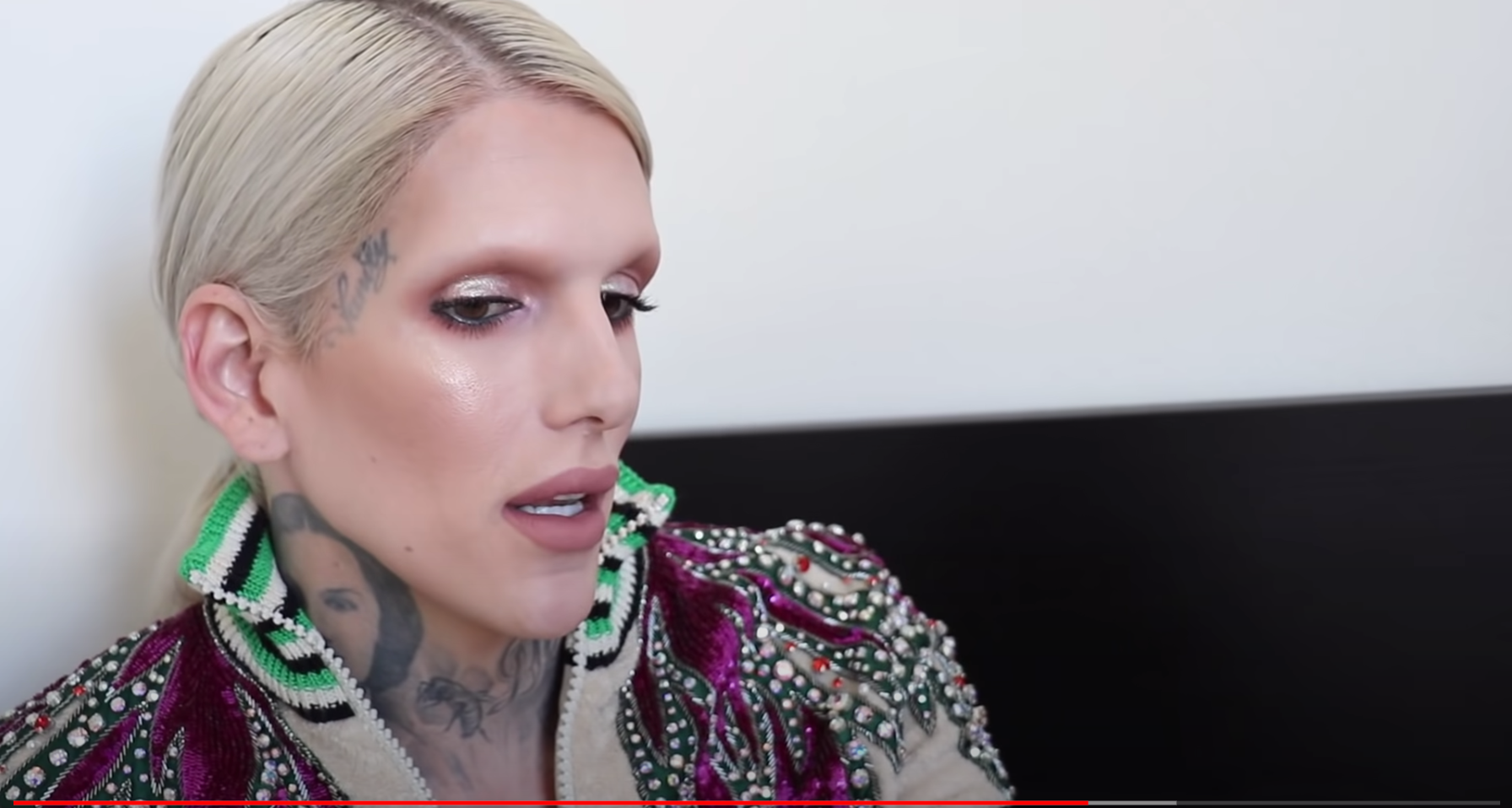 "Now that I feel real, and have experienced real love, and I've really discovered who I am, I don't feel like that anymore," Jeffree explained. "But about four years ago, I kept thinking about it and I wanted to know if I was going to feel the same. That time frame, I had just quit music, I was trying to start my brand, and I was very lonely and very lost. And I went back to the old ways that I had. But it didn't feel the same. And I think that's what's important to me."