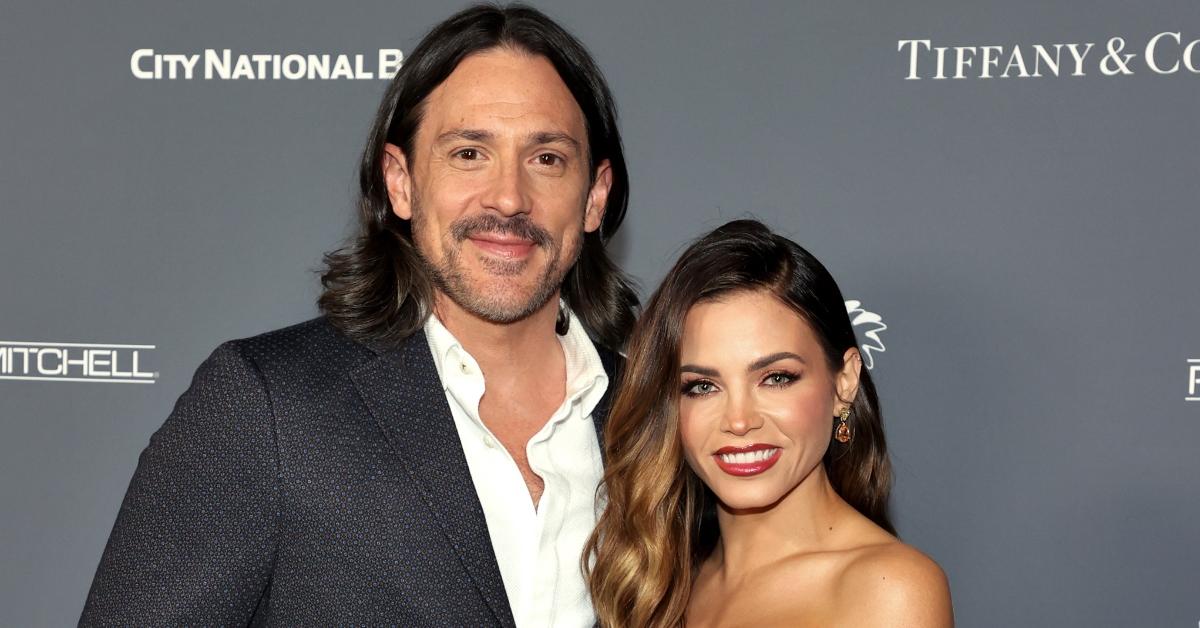 Like Most Couples, Jenna Dewan and Fiancé Steve Kazee Watch TikTok Videos in Bed (EXCLUSIVE)
When she's not working as an A-list actress and professional dancer in Hollywood, Step Up star Jenna Dewan bears another title: mom.
With the winter season upon us, Jenna — who partnered with Rite Aid to help families stay healthy this flu season — shared her "mom hacks" exclusively with Distractify when it comes to keeping her family healthy during the cold season. She also opened up about her holiday family traditions with her kids — and TikTok-ing with her fiancé Steve Kazee.
Article continues below advertisement
Jenna Dewan shares her health and wellness tips for flu season.
"I definitely get the flu shot," Jenna told us. "I feel as if I want to protect myself and my family and keep us as strong and healthy as possible." Aside from getting the vaccine, Jenna also takes vitamins and supplements to help build her immune system, as well as focusing on maintaining a well-balanced diet.
Plus, meditation is key, according to the professional dancer.
Article continues below advertisement
"I used to do it twice a day, every day," she said. "But life gets busy and you don't want to be hard on yourself. So when I can squeeze in a meditation, hopefully, every day that ... helps lower my stress. It helps me to balance and then I feel like it also helps my immune system."
Jenna Dewan talks Elf on the Shelf and Christmas traditions with kids.
With Christmas just around the corner, the multi-hyphenate — who is the proud mom of Everly "Evie" Tatum, 8, and Calum, 1 — opened up about holiday family traditions, including sometimes forgetting to move that gosh darn Elf on the Shelf.
Article continues below advertisement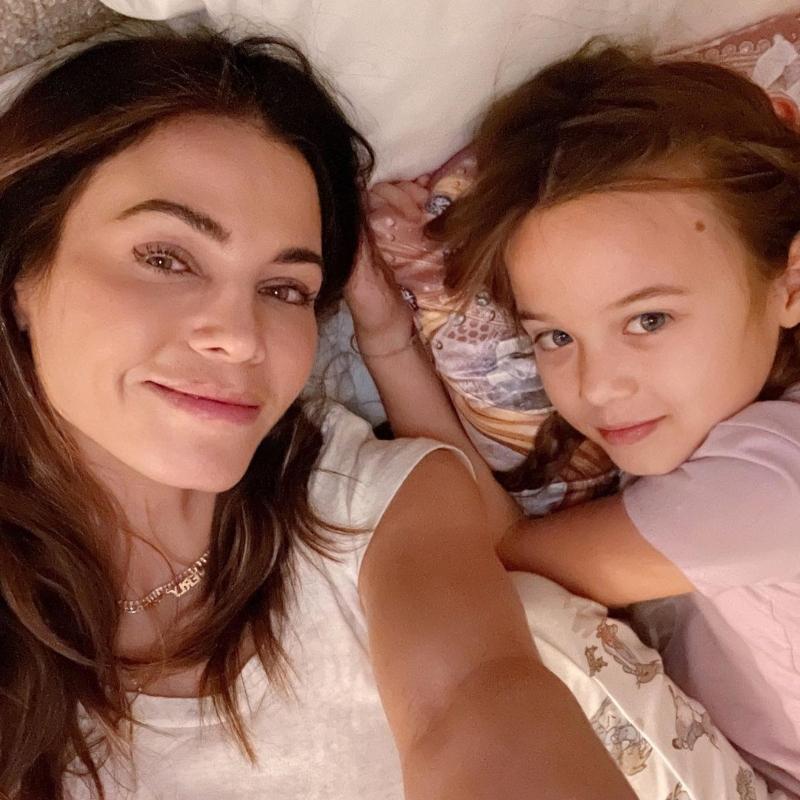 Like many parents in America, Jenna is tasked with moving her daughter's toy elf known as the Elf on the Shelf, which has become a Christmas tradition in many households as the elf is supposed to keep watch on a child and report back to Santa if they are being naughty or nice. And, the elf likes to engage in a little mischief too...
Part of the holiday magic is that the elf "moves" to a new spot each night.
Article continues below advertisement
"I forget almost every night [to move the elf]," Jenna laughed, adding, "I'm rushing in the morning to move the elves and find a creative place to put it in."
Well, we're sure many parents can relate!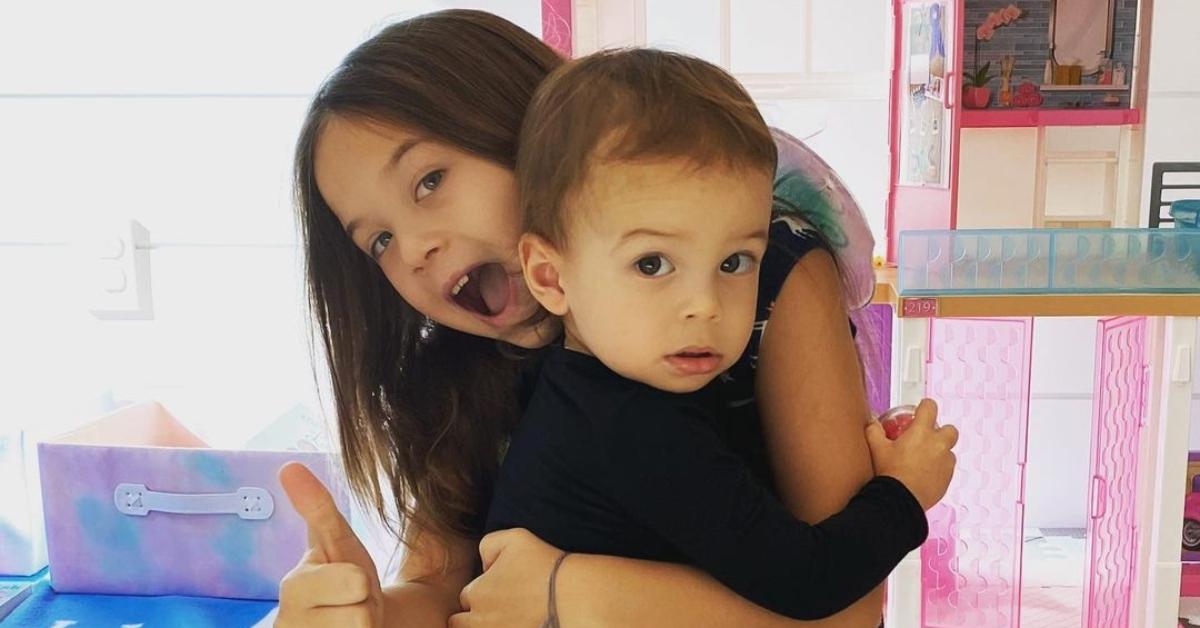 Article continues below advertisement
Another family tradition that Jenna and her future husband have started is setting out a Christmas village every holiday season.
"Steve and I both, funny enough, really loved the idea of having like a full Christmas village that is set out every year," the actress told Distractify. "So we've expanded upon it over the past few years and we have now a cute snow village that we put out."
So cute!
Jenna Dewan revealed that she and fiancé Steve Kazee watch TikTok videos in bed together.
After splitting with then-husband Channing Tatum, Jenna found love again with actor Steve Kazee in 2018. The two announced their engagement in February 2020 and welcomed their son Callum just one month later.
While talking about her family, Jenna revealed that she and Steve are totally obsessed with scrolling through TikTok. Seriously, who isn't?
Article continues below advertisement
"For whatever reason, Steve and I love getting in bed at night and showing each other hilarious TikToks," she told us. "So there's a lot of drafts, and TikToks of the dogs and my kids and funny things that maybe I didn't execute as well, but it's funny to me."
Article continues below advertisement
Not only are Jenna and Steve fans of watching TikTok videos, but they also have participated in "so many" viral challenges that weren't posted.
The Superman & Lois actress recalled attempting to do the challenge where the guy flips the other person upside down and catches them, telling us, "We've done all those."
It's not too late to prep for flu! As health experts continue to stress the need for flu readiness, Rite Aid makes prepping for flu season easy for the entire family. Offering the flu vaccine through walk-in availability and an online scheduling tool, along with a vast range of on-trend, immunity boosting wellness items, Rite Aid is here to help keep you and your communities thriving.