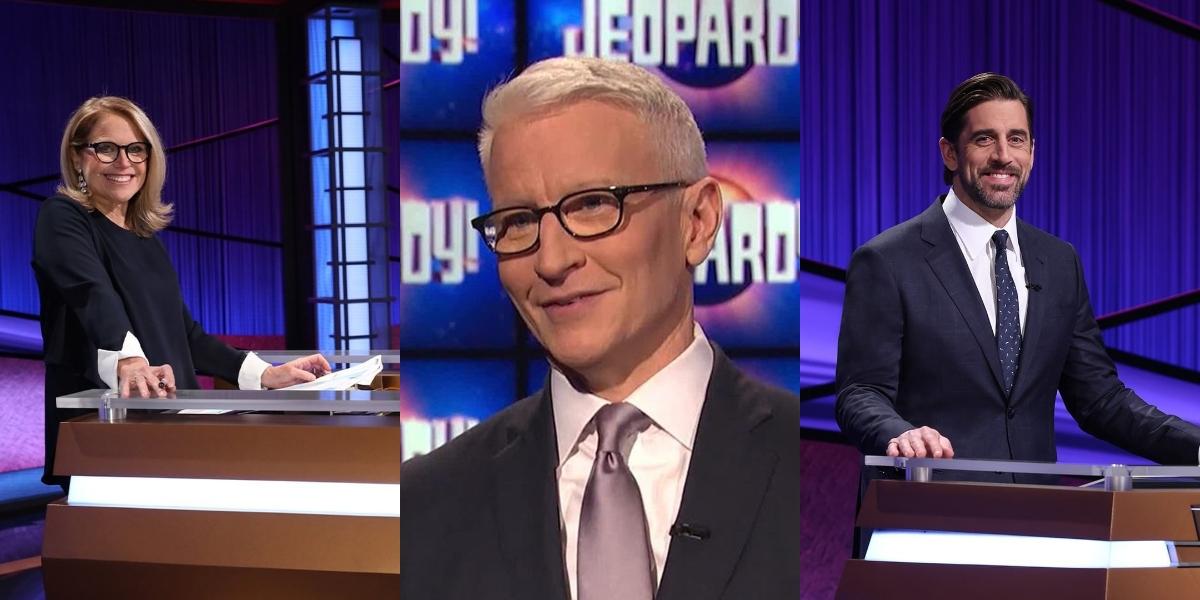 Who Ranked the Worst 'Jeopardy!' Host Since Alex Trebek?
'Jeopardy!' has seen a wide range of guests hosts since Alex Trebek's death. Let's see what the guest host rankings are according to Nielsen ratings.
Since the airing of Alex Trebek's final episodes of Jeopardy!, which is one of the longest-running game shows, it just hasn't been the same, and neither has its ratings. Of course, the ratings of the quiz show were high by interest in seeing Alex off and have stayed quite high due to the intrigue of seeing someone other than him host. While the Nielsen numbers for the show have tapered off a bit, it still has done pretty well against all other syndicated series since Alex's final bow.
Article continues below advertisement
Six guest hosts have taken their place behind the podium and have included Jeopardy! royalty Ken Jennings, executive producer of the show Mike Richards, journalist Katie Couric, TV personality Dr. Mehmet Oz, NFL quarterback Aaron Rodgers, and CNN anchor Anderson Cooper. Journalist Bill Whitaker is now behind the podium until May 14.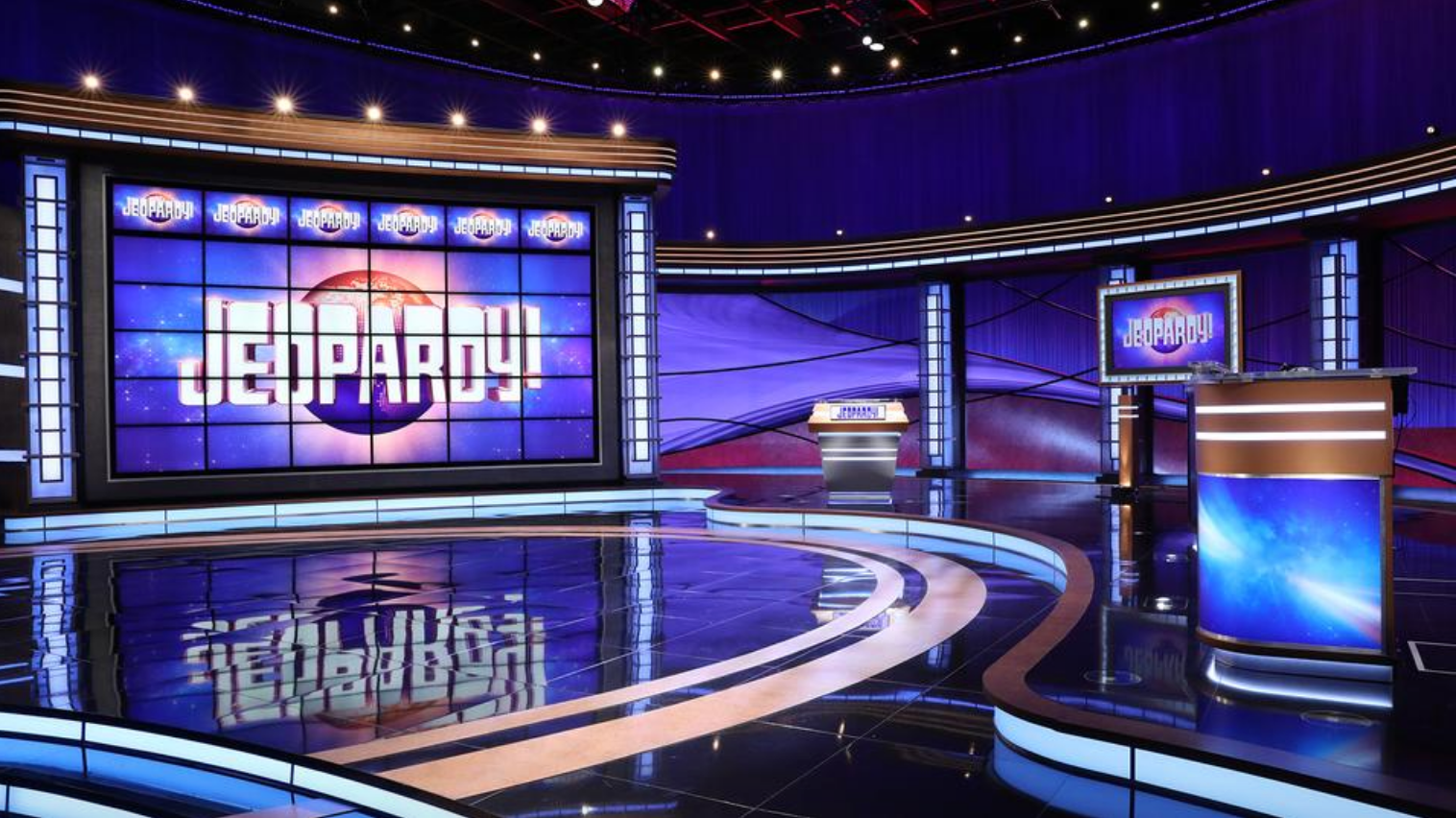 Article continues below advertisement
We've compiled a list of the guest hosts on the show so far and have ranked them by the Nielsen ratings. The Hollywood Reporter explains how the rating system works: "The Nielsen ratings are calculated based on a sample of 40,000 homes and about 100,000 people that are demographically representative of the population as a whole."
So, according to the Nielsen ratings, which hosts did viewers of Jeopardy! watch the least, making them last in the guest host rankings?
Anderson Cooper was the 'Jeopardy!' guest host ranked last per the Nielsen ratings.
While the rankings haven't yet been released for Anderson's second week hosting, which ended April 30, his first week saw him only reach 5.1, the lowest first week of any host. Before Anderson's turn, the lowest-ranked guest host was Dr. Oz, but even he pulled a 5.2 in his first week. We'll have to wait and see how Anderson did in his second week to see if he managed to pull ahead.
Article continues below advertisement
Dr. Oz hosted Jeopardy! from March 22 until April 2, and his average rating is 5.1, as his score dropped lower in the second week. Many Jeopardy! fans complained about the show's decision to have him host. There was even a petition going around to remove him as a guest host. However, minus all the controversy, Dr. Oz said that he was taking on the role to honor his friend Alex.
Article continues below advertisement
On his first episode as guest host, he shared, "I was fortunate to become friends with Alex and visited him and this show as often as I could. One of my favorite memories was of Alex showing me, with immense pride, a room full of letters and support and love for him from you, from his fans. And of all of his achievements, he was most proud of his connection with all of you at home. I miss you, Alex, and I treasure your desire to always pay it forward."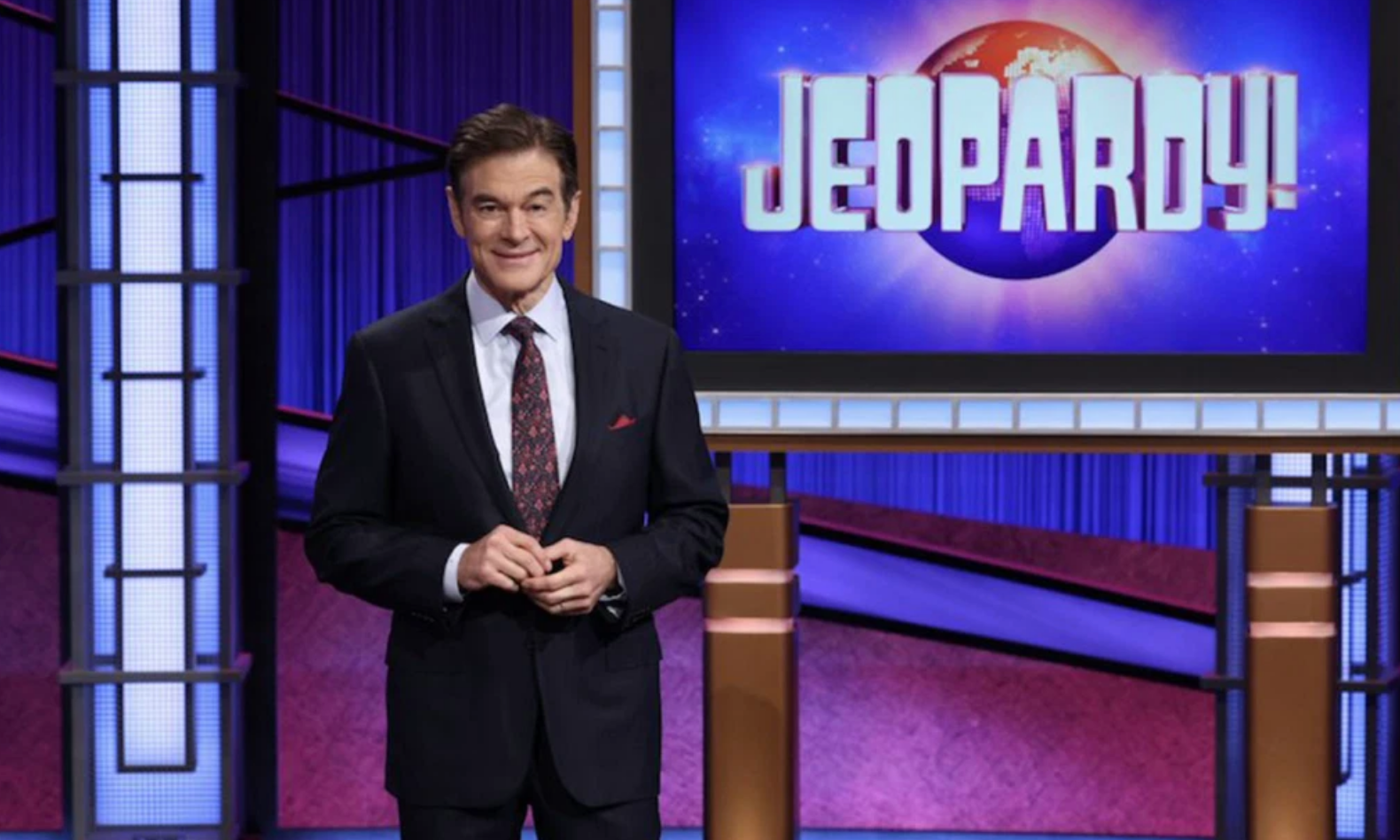 Article continues below advertisement
Here is how the other guest hosts ranked in the Nielsen ratings.
Katie hosted from March 8 to March 19, and her ratings averaged 5.5, which ranked the journalist in fourth place. Aaron came in third with an average ranking of 5.6. As reported by TV News Check, the Green Bay Packers quarterback shot Jeopardy! back up to first place amongst the syndication chart in the session that ended April 11.
With Aaron guest-hosting on Jeopardy!, the show skyrocketed up 14 percent from the week before up to a "5.6 live-plus-same-day national Nielsen rating." That was the show's best performance in a month. Viewers loved him and took to social media, with one fan tweeting that she thought the guest host "truly did Alex proud."
In second place is Mike, with a rating of 5.9. Jeopardy! welcomed the interim host for two weeks after Ken's run was over.
Article continues below advertisement
Fans totally enjoyed his time on the show, and some hoped he would be picked up as the permanent host. Finally, the quiz show's sweetheart himself, Ken, tops the guest host ranking as No.1 with an average rate of 6. Ken was the first host to take over the show after Alex's death from Jan. 11 until Feb. 19.
We can't wait to see how guest host Bill ranks in this bunch.