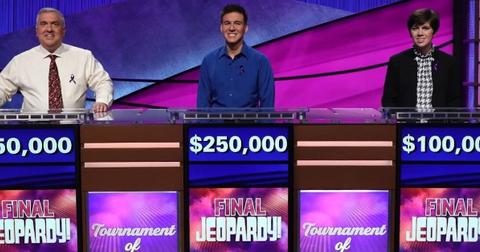 These Stars Have Been Announced as 'Jeopardy!' Guest Hosts
By Shannon Raphael

Mar. 8 2021, Updated 10:27 a.m. ET
Most fans can agree that Alex Trebek left an indelible impact as the host of Jeopardy!, and that nobody will be able to fully fill the void that he left behind. 
The host, who joined the trivia show in 1984, passed away on Nov. 8, 2020, after a battle with Stage IV pancreatic cancer. Like the legend he was, he continued filming episodes in the weeks leading up to his death. 
Article continues below advertisement
An official replacement for Alex has not been announced, and it will likely be some time until that happens. Until then, a lineup of guest hosts has been revealed, and it includes some surprising additions. 
Keep reading for the confirmed Jeopardy! fill-in hosts.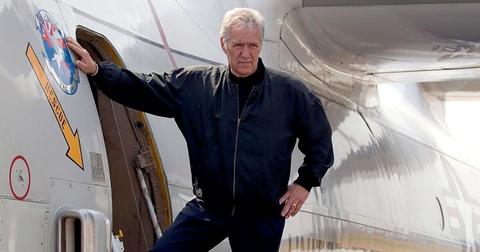 1. Ken Jennings
For years, many have speculated about Ken Jennings as the likely successor to Alex's position. After all, he's played the game many times, and he clinched the Greatest of All Time title at the beginning of 2020.
It's unclear if Ken's stint as the guest host is a trial run of sorts, or if he'll go back to his clue-reading role. On Jan. 11, Ken took his first turn behind the hosting podium. He got emotional when discussing Alex's legacy, and viewers all around the world could relate.
Article continues below advertisement
"Sharing this stage with Alex Trebek was one of the greatest honors of my life. Not many things in life are perfect, but Alex did this job pretty much perfectly for more than 36 years, and it was even better up close. We were dazzled by his intelligence, his charm, his grace," the trivia whiz shared. 
Article continues below advertisement
"Like all Jeopardy! fans, I miss Alex very much and I thank him for everything he did for all of us. Let's be totally clear: No one will ever replace the great Alex Trebek," Ken continued. "But we can honor him by playing the game he loved."
While Ken's role on the show has been confirmed for some time now, and he was an obvious choice, the others are a bit more surprising. 
Executive Producer Mike Richards will also take a turn at hosting. He will be the interim host for two weeks, between Ken's run of episodes and the next guest host's.
Article continues below advertisement
2. Katie Couric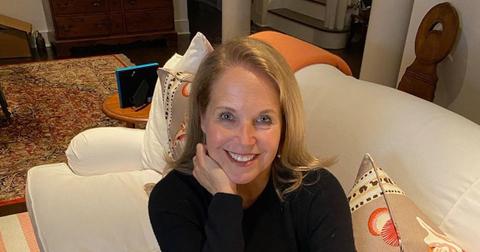 The former Today anchor is one of the guest hosts. The LA Times reported that the journalist will take over a full week of episodes. According to a press release, Katie, along with all of the other guest hosts, will receive a donation totaling the cumulative winnings of the contestants that compete during each guest host's respective week, to be given to the host's charity of choice.
Article continues below advertisement
Katie has also appeared on the program before, though in a different capacity. She has sporadically read out the clue videos in the past, but this would be her first time hosting the series.
Article continues below advertisement
3. Aaron Rodgers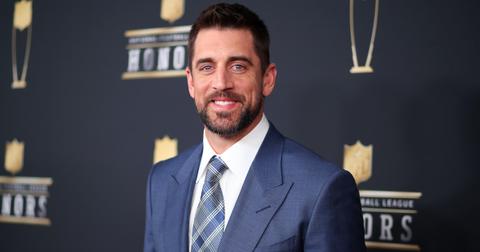 Though the quarterback is still aiming for a Super Bowl appearance, he will do a guest run on Jeopardy! when the Packers' season is officially over. 
He confirmed his spot on the show during his weekly appearance on The Pat McAfee Show on Jan. 12. The NFL star shared that he's been a longtime fan of the game show and of Alex himself.
Article continues below advertisement
"One of my idols growing up was Alex Trebek ... They're doing some guest-hosting spots," he said. "It's going to be released here very soon but I had the opportunity to be one of those ... I'm excited about the opportunity."
It won't be Aaron's first time on the show, however. He played in a celebrity charity tournament in 2015, and he won $50,000.
Article continues below advertisement
4. Bill Whitaker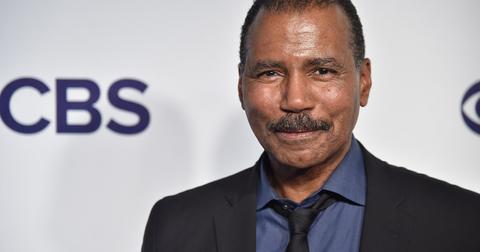 The 60 Minutes correspondent will have a turn as a guest host as well. Bill has been a reporter for CBS News for the past 37 years. This journalism vet could certainly teach the contestants a thing or two.
Article continues below advertisement
5. Mayim Bialik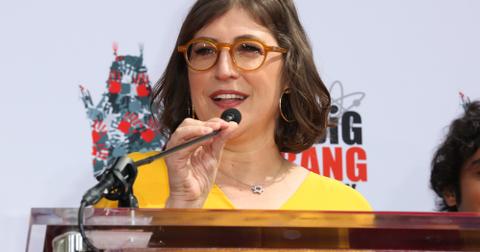 This actress fits right in on the Jeopardy! stage. The Big Bang Theory star may have been a child actress, but she took time away from the limelight to earn a B.S., followed by a Ph.D., in neuroscience. These days, in addition to her week on Jeopardy!, you can also catch Mayim on Call Me Kat, which airs Thursdays at 9 p.m. ET on Fox.
Article continues below advertisement
6. Dr. Oz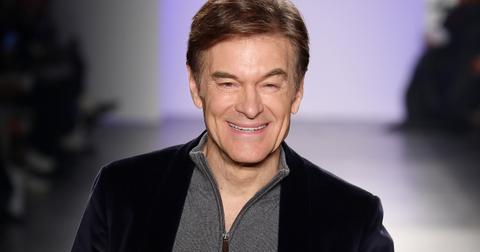 Mehmet Oz — better known as television's Dr. Oz — will also be hosting the show at some point. Some fans are quite perplexed by this decision, as Dr. Oz has been at the center of numerous controversies like promoting questionable weight-loss drugs and his tendency to promote pseudoscience. It's definitely a weird pick, but we'll admit we're curious to see how he'll do on the show.
Article continues below advertisement
7. Anderson Cooper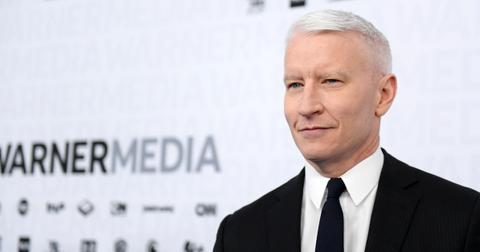 Television journalist Anderson Cooper will also be taking a turn on the Jeopardy! stage. The new gig will certainly keep him busy, considering he's also the lead anchor of CNN's Anderson Cooper 360°, a correspondent for 60 Minutes on CBS News, and a father to 1-year-old son Wyatt.
Article continues below advertisement
8. Savannah Guthrie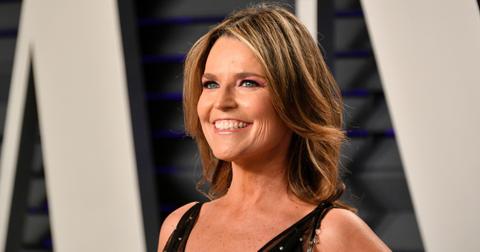 Today show anchor Savannah Guthrie is no stranger to the spotlight, but this will mark her first time on the Jeopardy! stage. She's been working in broadcasting for more than 20 years and is also an attorney — in fact, when she took the Arizona Bar Exam, she got the best score out of all 634 participants that year. We have a feeling she'll do just fine reading the Jeopardy! answers while guest-hosting.
Article continues below advertisement
9. Dr. Sanjay Gupta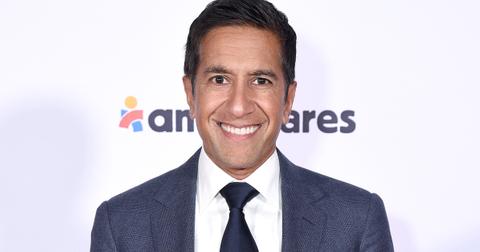 Dr. Sanjay Gupta is another doctor whom you may recognize from television. He's been a frequent contributor on CNN throughout the COVID-19 pandemic and even hosts a weekly coronavirus town hall with fellow Jeopardy! guest host Anderson Cooper. In addition to his many television appearances, Dr. Gupta has written four books and published a column in Time Magazine.