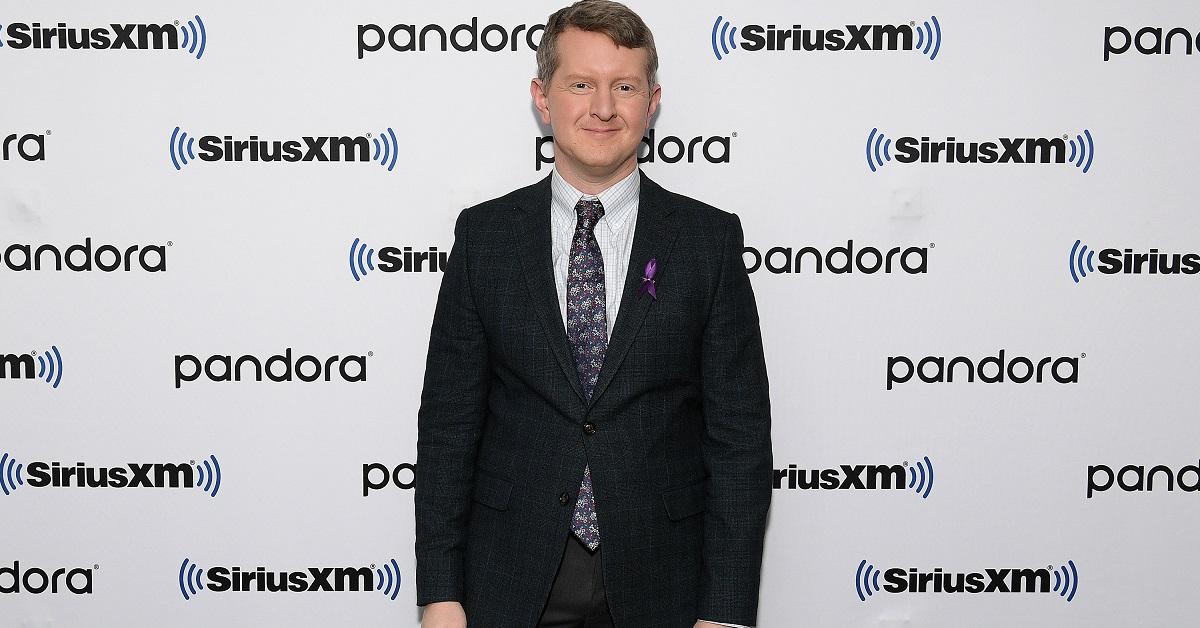 Ken Jennings Is Guest Hosting 'Jeopardy!' — How Much Is He Getting Paid?
As the greatest Jeopardy! contestant of all time, it made perfect sense for Ken Jennings to take over as the show's first interim host in the wake of Alex Trebek's death. Ken's run hosting the show started on Jan. 11, but even he was quick to acknowledge that it will be impossible for him to fill the massive shoes that Alex left behind. As he starts hosting, though, some want to know what his salary is for the role.
Article continues below advertisement
What is Ken Jennings' salary for guest hosting 'Jeopardy!'?
Ken was first announced as one of the show's interim guest hosts, and he began filming new episodes on Nov. 30, about three weeks after Alex's death on Nov. 8. When he was announced as a guest host, Ken's salary for the role was not disclosed.
Around the time of his death, Alex was reportedly making roughly $10 million a year for hosting the show. Given how established he was in the role, Ken is likely making significantly less than that.
Article continues below advertisement
Of course, Ken has already gotten fairly wealthy because of his time as a contestant on Jeopardy! He won more than $2.5 million during his initial run playing on the series and has since earned more money through tournaments on the show. That includes the million-dollar prize he won after competing with fellow Jeopardy! legends James Holzhauer and Brad Rutter to determine the best player of all time.
Ken paid tribute to Alex during his first night hosting.
Before he dove into the role and started asking questions, Ken spent some time during his first show paying tribute to the man who had made Jeopardy! an institution. "Sharing this stage with Alex Trebek was one of the greatest honors of my life," Ken said. "Not many things in life are perfect, but Alex did this job pretty much perfectly for more than 36 years, and it was even better up close. We were dazzled by his intelligence, charm, and grace."
Article continues below advertisement
"Like all Jeopardy! fans, I miss Alex very much and I thank him for everything he did for all of us," he continued. "Let's be totally clear: No one will ever replace the great Alex Trebek. But we can honor him by playing the game he loved."
Ken also kept a special token in his pocket while he hosted the show in order to remind him of Alex.
Article continues below advertisement
In a post on his Twitter, Ken explained that he had been given some memorabilia from Alex's very first show. "A friend gave me this piece of quiz show history: an audience ticket to Alex's very first Jeopardy! pilot from 1983," he wrote on Twitter. "('ALEX TREBEK! DOOR PRIZES!') I kept it in my pocket while guest-hosting Jeopardy! this week, as a good luck charm."
Ken is the only guest host the show has thus far announced in the wake of Alex's death, but producers have promised that other familiar faces will also fill the temporary host role. The former champion has also been named as a possible contender to succeed Alex in the role full-time.