Ken Jennings on His New 'Jeopardy!' Job and Winning the 'GOAT' Tournament (EXCLUSIVE)
Ken Jennings spoke exclusively with 'Distractify' about his 'Jeopardy!' fame, his new role as a consulting producer on the show, and his podcast.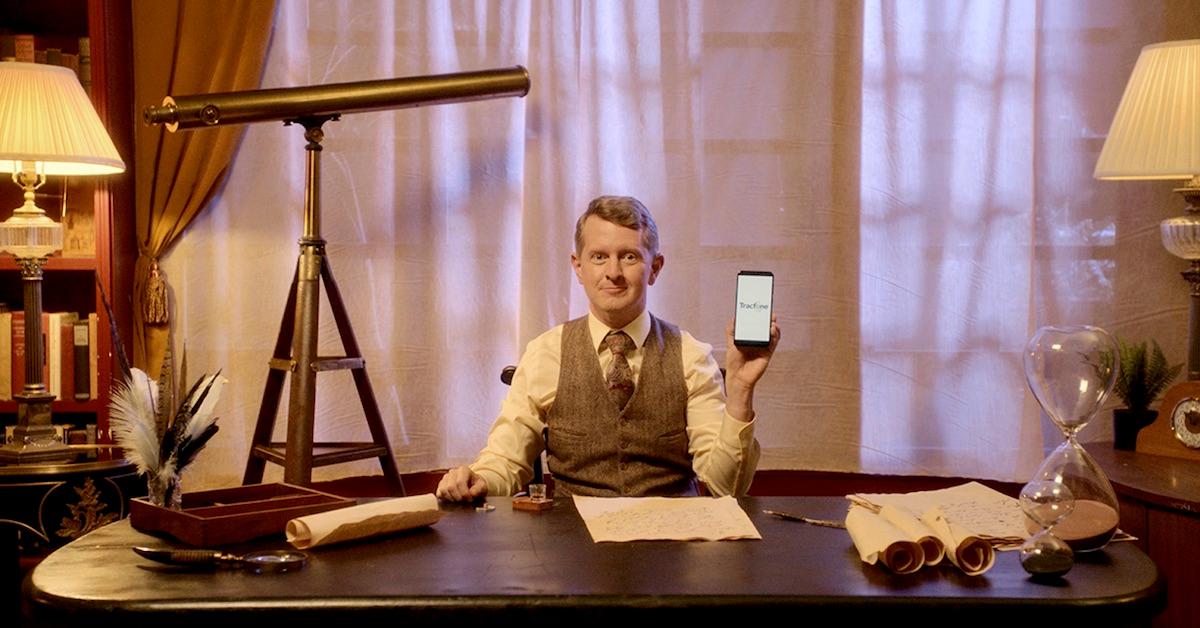 While many beloved TV shows have yet to return to our screens because of production shutdowns related to the coronavirus pandemic, the long-running trivia quiz show Jeopardy! made its triumphant return for Season 37 back in September of 2020.
Article continues below advertisement
Though the show looks quite different these days — plexiglass dividers separate the contestants from one another, host Alex Trebek doesn't walk around to greet them, and there's no audience — viewers were thrilled for the feelings of comfort and normalcy that an episode of Jeopardy! provides.
Another addition to Season 37 is that Ken Jennings, who won 74 games of the show back in 2004 and who clinched the GOAT title back in January of 2020, is reading out some of the video clues.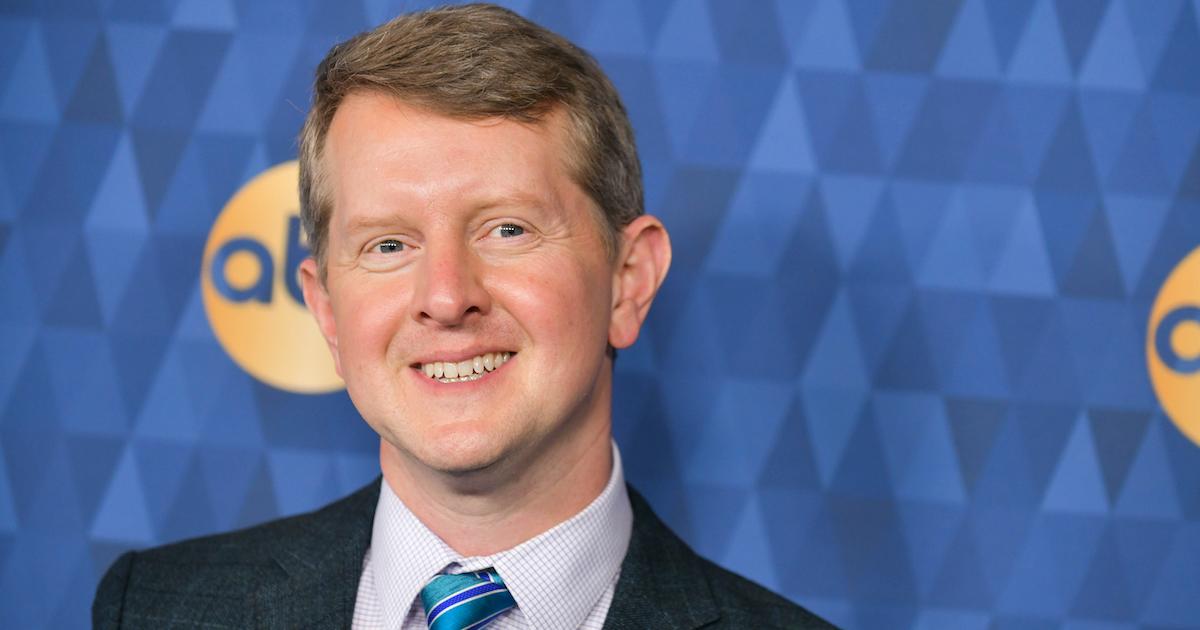 Article continues below advertisement
The fan favorite is also a consulting producer on the show.
While promoting Tracfone Wireless' no-contract, affordable phone plan, Ken spoke exclusively with Distractify about his legacy on the show. He also discussed how his run on the GOAT tournament differed from his infamous first streak.
Keep reading for more of our conversation with the game show legend.
Ken Jennings said his new role on 'Jeopardy!' is a "tremendous honor."
Instead of responding to clues with a question and attempting to edge out the other contestants' buzzer skills, Ken is on the other side of the show as a consulting producer on Season 37. It's a different perspective for the former contestant, and the role has allowed him to stay involved with the series that changed his life.
The Omnibus host discussed what it was like to return to the show.
Article continues below advertisement
"First of all, it's just a tremendous honor," Ken said about his reaction to being asked back as a consulting producer. "I thought I was going to be done forever when I hung up my jersey. I had realized I was going to miss it, like the Jeopardy! part of my life was over now. It was my favorite show, and now, I was just a fan again. When they called and offered me the job, I was so flattered because I knew that I would keep being part of the Jeopardy! story."
Article continues below advertisement
He also realized how much people appreciate the show for providing them with a sense of normalcy.
"The pandemic has been awful in so many ways, but watching Jeopardy! has engaged so many people. Getting it back on the air was so important, because they know how many people rely on the show," Ken explained about the behind-the-scenes push to film new episodes. "It's really amazing to see how important that was to Jeopardy! and then just how gratified everybody was to have it back on the air."
He almost didn't participate in the 'GOAT' tournament because he thought he was "past his prime."
Back in January of 2020, three of the show's top champions were asked back to see who was worthy of the title of the Greatest of All Time. Ken was joined by Brad Rutter and James Holzhauer in a first-to-three tournament.
Ken admitted that he didn't think he had a chance of winning a game.
Article continues below advertisement
He had played against Brad before, who he called "the guy who always finds a way to win." He knew that James, who he said "reinvented the game of Jeopardy!" had recently concluded his streak and he was in his trivia prime.
Proving himself wrong, Ken won the tournament in just four games, thus securing the title of the GOAT.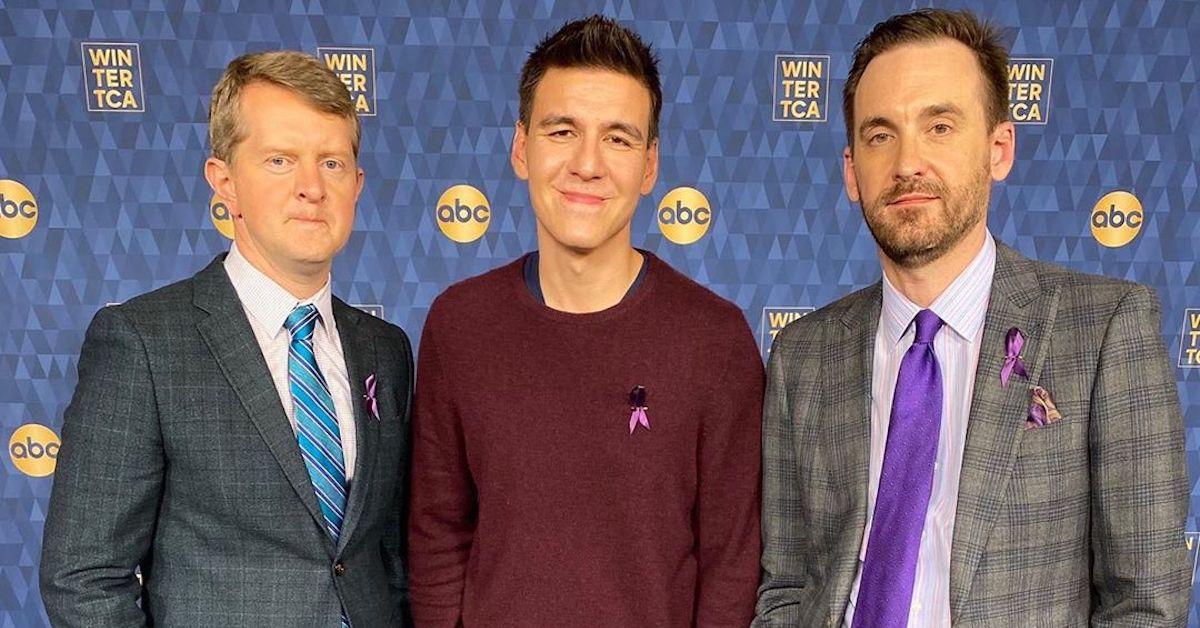 Article continues below advertisement
Though Ken had proven himself time and time again on the show, and he was a seasoned veteran, he shared that he felt more pressure ahead of the GOAT series than when he was in the midst of his 74-game winning streak.
"There was a lot more pressure. I remember in 2004, it seemed like some crazy summer roller coaster that I couldn't believe I was on. It was all gravy. Having won one game, I could go home a Jeopardy! champion," he said. "Then it was like, 'let's see what happens,' and then, six months later, I was still winning. That was just some crazy thrill park ride."
For the GOAT series, Ken had a reputation to live up to.
Article continues below advertisement
"The GOAT tournament was just a lot more pressure. I really felt like there was a lot on the line, and I didn't like my chances, actually. I was not the sunny-optimistic-2004-Ken. I was more feeling a little past-his-prime-Ken," the Brainiac author explained. "I told them I didn't want to do the tournament, and they kept calling. Luckily, I caught a few breaks. There's as much luck as skill in Jeopardy!"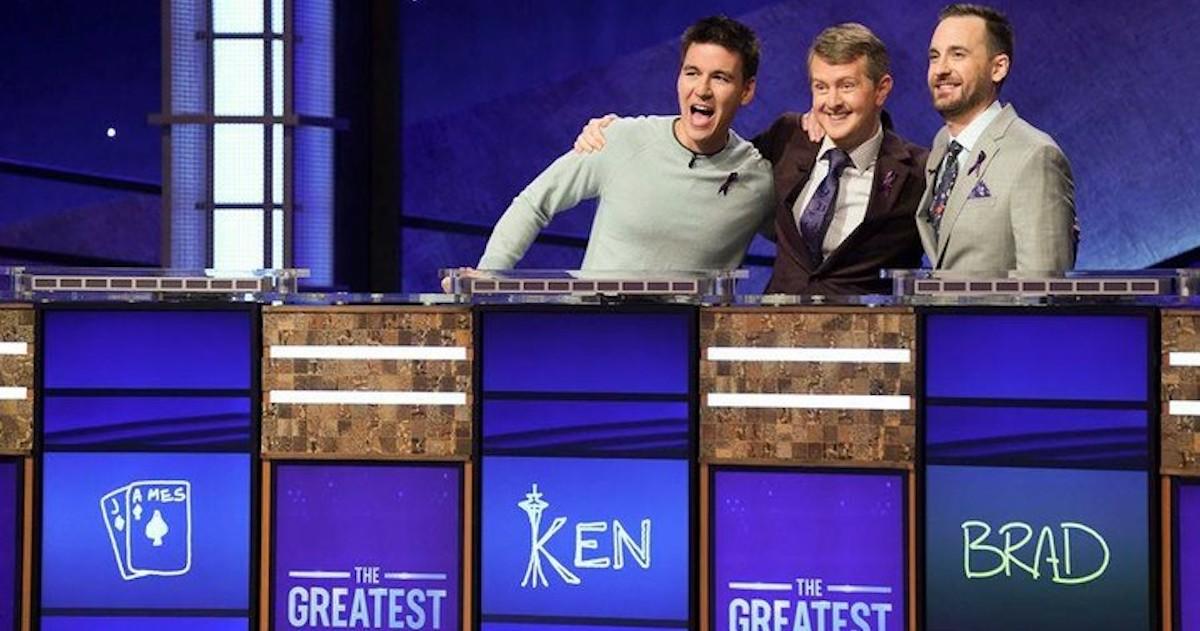 Article continues below advertisement
He prepared by catching up on old episodes of the show on Netflix and on Hulu, and by paying special attention to the episodes his competitors starred on. Ken determined their strengths by watching these episodes, and he learned how he could adapt to their manner of playing.
The 'Jeopardy!' champ had some advice for those applying to be on the show.
It's only natural to play along with the contestants as an episode of Jeopardy! unfolds. The few who are able to give correct responses more than a handful of times per game may be interested in applying to be on the show themselves.
Following an online test, some applicants will get to officially audition (that portion of the process is currently being held on Zoom because of the pandemic).
Ken shared some tips on how to make the most of your quest to be on America's favorite quiz show.
Article continues below advertisement
"The best thing you can do is watch the show obsessively," Ken said. "You want to get inside Alex's voice, and get a second nature for how these clues are phrased. You want to understand presidents and world capitals, and other things that come up time and time again."
Aside from the learning preparation that should take place, the Tracfone Wireless partner said that it's important not to get too nervous.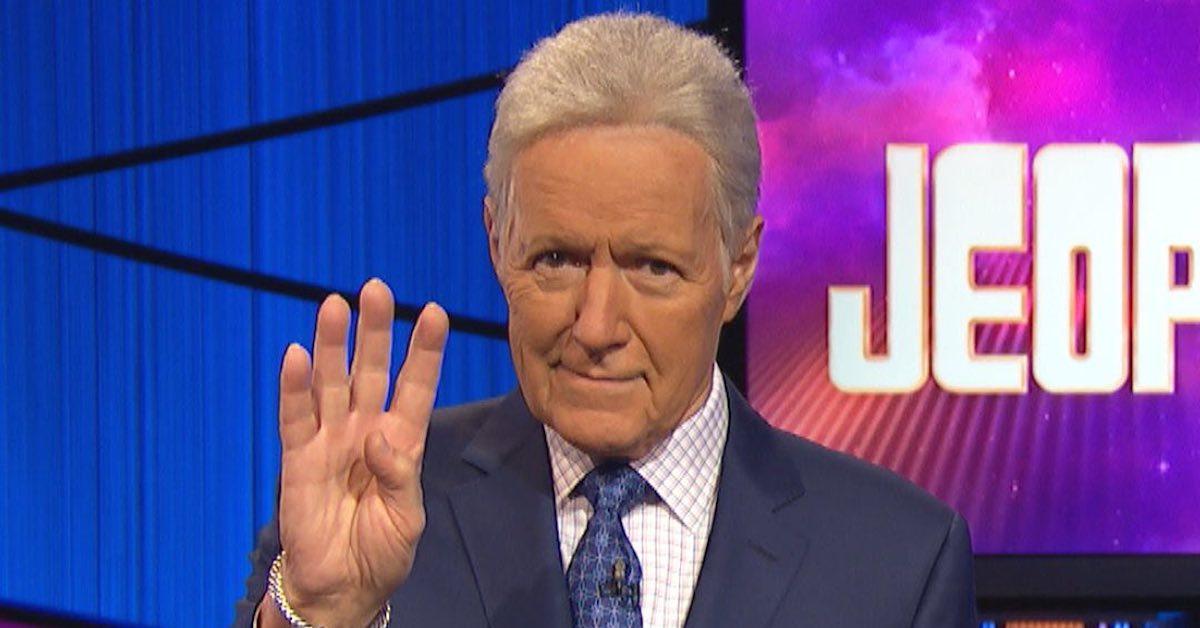 Article continues below advertisement
"The other thing about trying out for Jeopardy! is that you're going to be on a TV show. You're going to perform better if you're having fun. Jeopardy! is so much fun to see how you stack up against other smart people in a high pressure situation," Ken explained, before adding that there's no sense in trying to predict how it will all play out. "Just think of it as a fun day out, and take the pressure off. You don't know how you're going to do. There's a lot of luck."
"Just let go of outcomes and think, 'Hey, if all goes well, I'm going to be on my favorite show.' Then you'll be more relaxed in the audition, and it'll be conversational. That's what they want to see," he continued. "You can always tell who's having fun, and those are the women and men who play really well."
Article continues below advertisement
After all, the show is about learning, and sharing information.
"It's such a great feeling when a fact in your head or something you know actually comes in handy in real life. I think that's a really powerful thing. We're all the sum of the knowledge we have, and the things we've learned. We should take that seriously, be curious about everything, and be omnivores of information. It makes the world a more interesting place."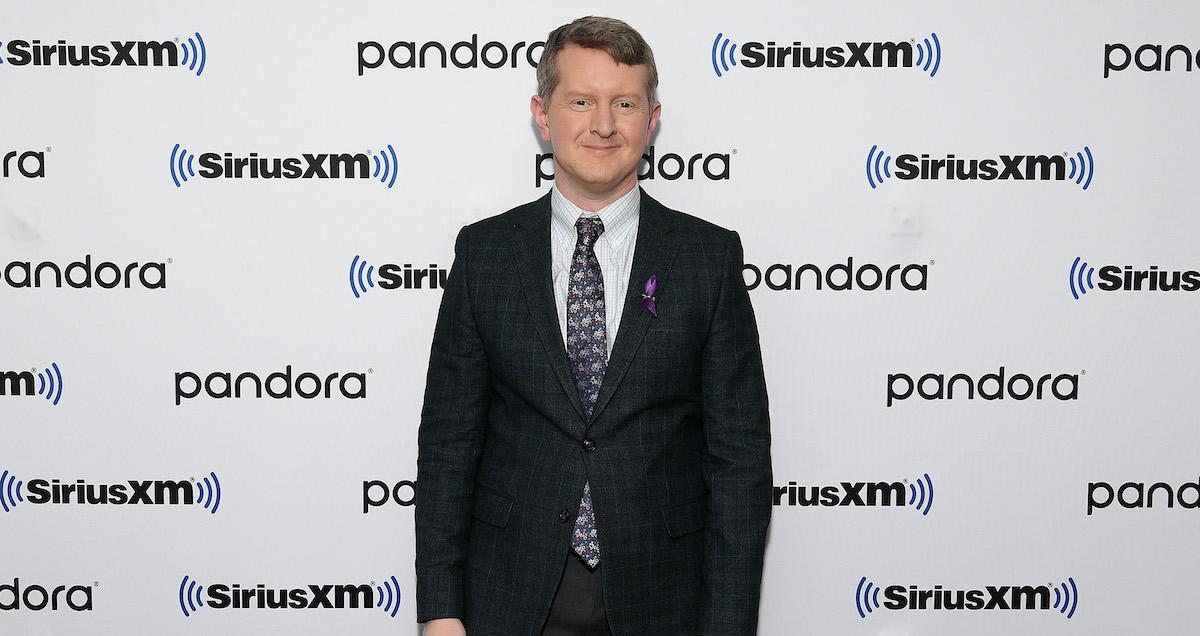 Article continues below advertisement
Ken thinks this historical figure could do well on 'Jeopardy!'
Although some great minds have appeared on Jeopardy! since it officially debuted decades ago, it's fun to imagine how those from our history books would have done if Alex Trebek read them clues.
"I'd love to see some of the great experts on everything from the past, like Thomas Jefferson. That guy was an architect, a biologist, an inventor, a statesman, and an educator. Somebody like that would be really great on Jeopardy!" Ken said. "Then, of course, if the category is quantum physics or rap lyrics, Thomas Jefferson is in trouble."