Ken Jennings' Wife Knew He Was the "GOAT" Before Anyone Else
Ken Jennings' wife, Mindy Jennings, was his college sweetheart and the first person he called after every 'Jeopardy!' win.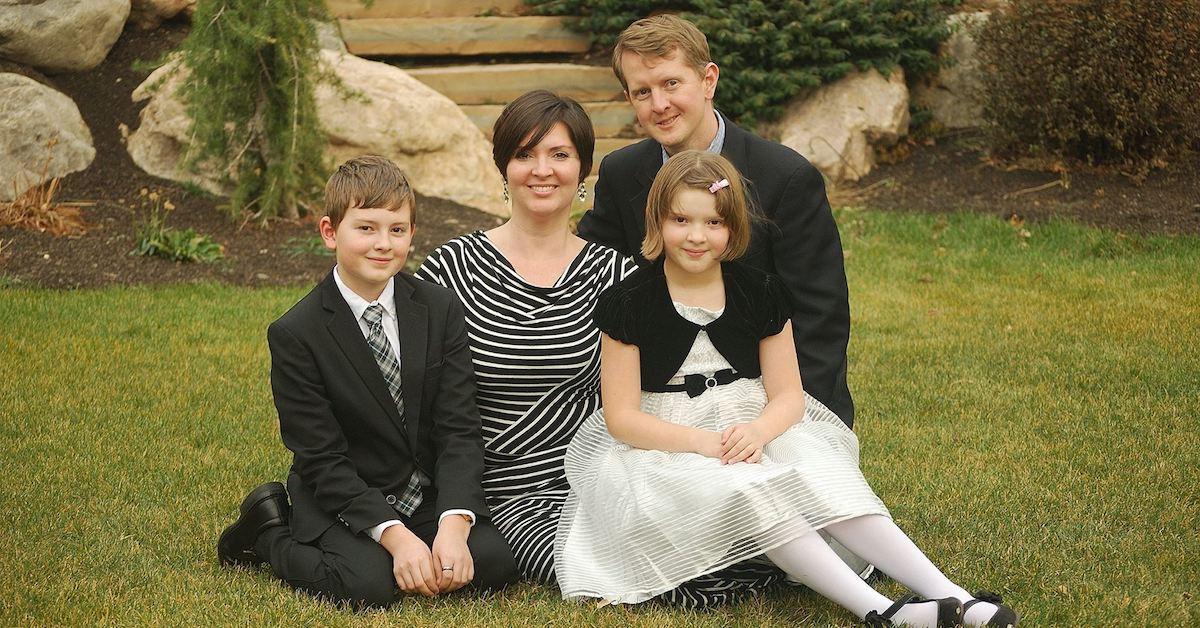 Nothing can keep Alex Trebek and Jeopardy! down — not even COVID-19. The hugely popular game show is once again shooting new episodes, and a familiar face has signed on as consulting producer.
The quiz competition's most famous contestant (and recently crowned GOAT), Ken Jennings, will occasionally pop up to present special video categories, assist with player outreach, and serve as a general ambassador for the long-running series.
We may be well versed in the 46-year-old's record-setting Jeopardy! appearance, but when it comes to the "Brainiac" author's wife and kids, our knowledge is severely lacking.
Article continues below advertisement
Ken Jennings' wife, Mindy Jennings, was his college sweetheart.
The pair met at Brigham Young University and tied the knot a few months after they graduated in 2000. Ken began his career as a software engineer while Mindy worked as a preschool teacher. She has said that her husband was never arrogant about his intelligence.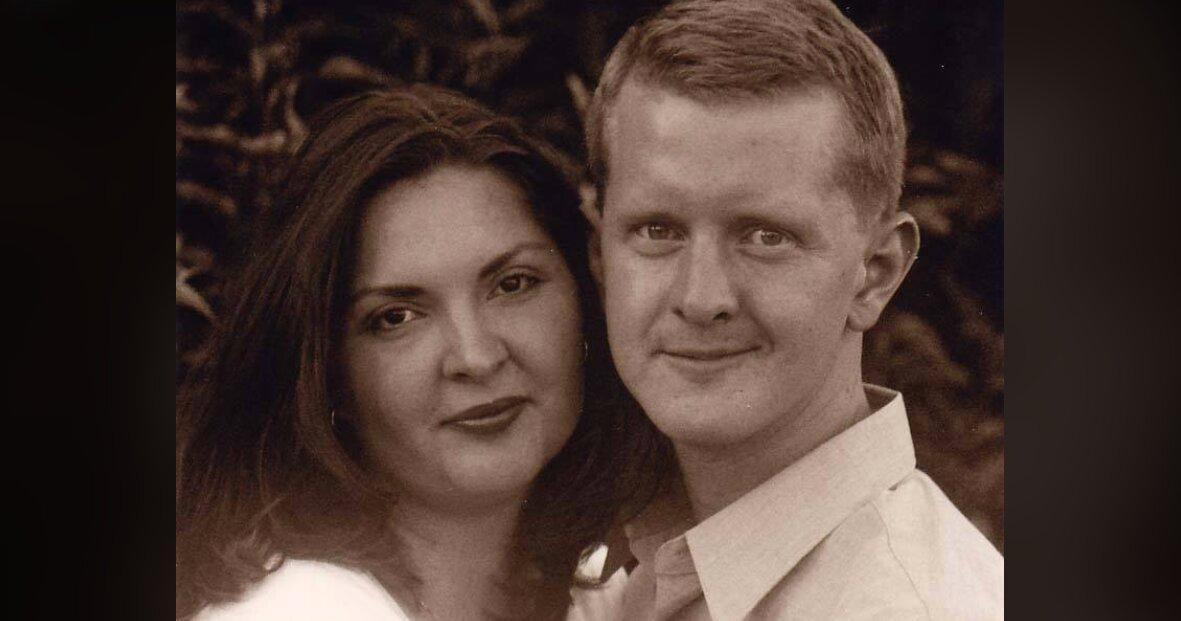 Article continues below advertisement
"He mostly wanted people to know he was funny," Mindy shared in a 2013 interview with The Week. "He's not the type of person who wants you to know he knows everything."
Ken previously revealed that Mindy is the only person he'd tell the outcomes of each Jeopardy! round to (all episodes are pre-taped and sometimes air months after they're filmed). "She was always my first call when I got back to the Sony parking garage," he recalled to Vulture of his 74-game winning streak in 2004.
"None of my friends, family, or co-workers knew why I was sneaking away a few times a month," Ken added, though he did have to tell his boss "because I didn't want to get fired."
Article continues below advertisement
Mindy was also clued in to how her spouse fared in January's Jeopardy! The Greatest of All Time tournament. "I didn't want her to divorce me. I told my wife immediately," Ken confessed of his big win.
"But my kids didn't know, my parents didn't know. We totally kept it under wrap," he said of the four-match contest. "I just thought it would be more fun for them to have the surprise, and it was a lot of fun watching it together."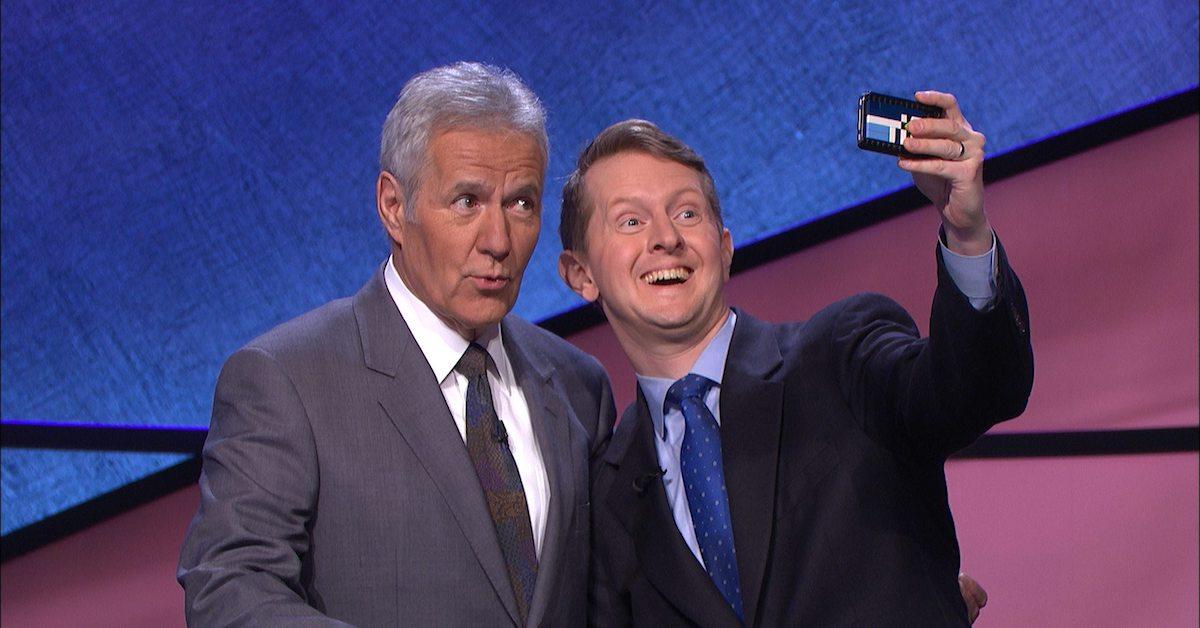 Article continues below advertisement
Ken and Mindy Jennings have two children: son Dylan and daughter Caitlin.
Dylan was just 2 years old when his dad became a household name in 2004, and Caitlin joined the family in 2006. "The kids were planned," Ken explained to Lifehacker in 2018.
"My career change has been the biggest surprise. I was a perfectly happy suburban dad and computer programmer back in 2004, the year I turned 30," he admitted. "I was not expecting to win on Jeopardy! for six months straight and start a new career as a writer and professional know-it-all."
Life with two teenagers can be chaotic, but the foursome has locked down a good routine. "We have a pretty hard-and-fast rule that the kids have to be in their rooms around 8:30 or 9. They don't have to be asleep, but devices stay plugged in downstairs so they actually have to do something boring like read a book," Ken shared.
"This gives me and Mindy a few child-free hours to put on a movie or the next couple episodes of whatever show we're watching." Smart parents.