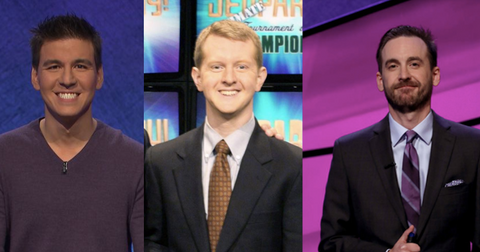 Here's How the 'Jeopardy!' GOAT Tournament Will Name Its Winner
By Robin Zlotnick

Updated
If you're a fan of Jeopardy! (who isn't?!), hold onto your hat because things are about to get crazy. You probably know by now that wunderkind James Holzhauer has been victorious in this year's Jeopardy! Tournament of Champions. But have no fear — he's not leaving your TV screens just yet.
ABC will soon air the Jeopardy! Greatest of All Time tournament. 
The Greatest of All Time tournament will feature the three biggest winners in the show's history! So James will be back, and he will face off against Ken Jennings and Brad Rutter. This is the all-star match Jeopardy! fans have been craving for some time now.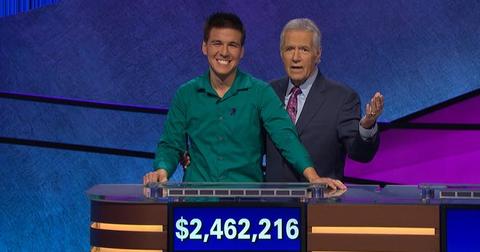 In an interview with USA Today, Jeopardy! host Alex Trebek said, "When James had his run last year, a lot of people were wondering, well how would he do against Ken Jennings? How would he do against Brad Rutter? (They're) our two most successful players in Jeopardy! history. These three players have won close to $10 million in Jeopardy! prize money and over 100 games among them, so it was logical."
This is going to be a television event, people. More dramatic than the Game of Thrones finale for sure (but is that saying much?). James Holzhauer won $2.46 million over a 32-game streak. Ken Jennings won $2.52 million over 72 games back in 2004. And Brad Rutter, who first appeared in 2000, has won $4.68 million from the show, making him the biggest winner in the show's history.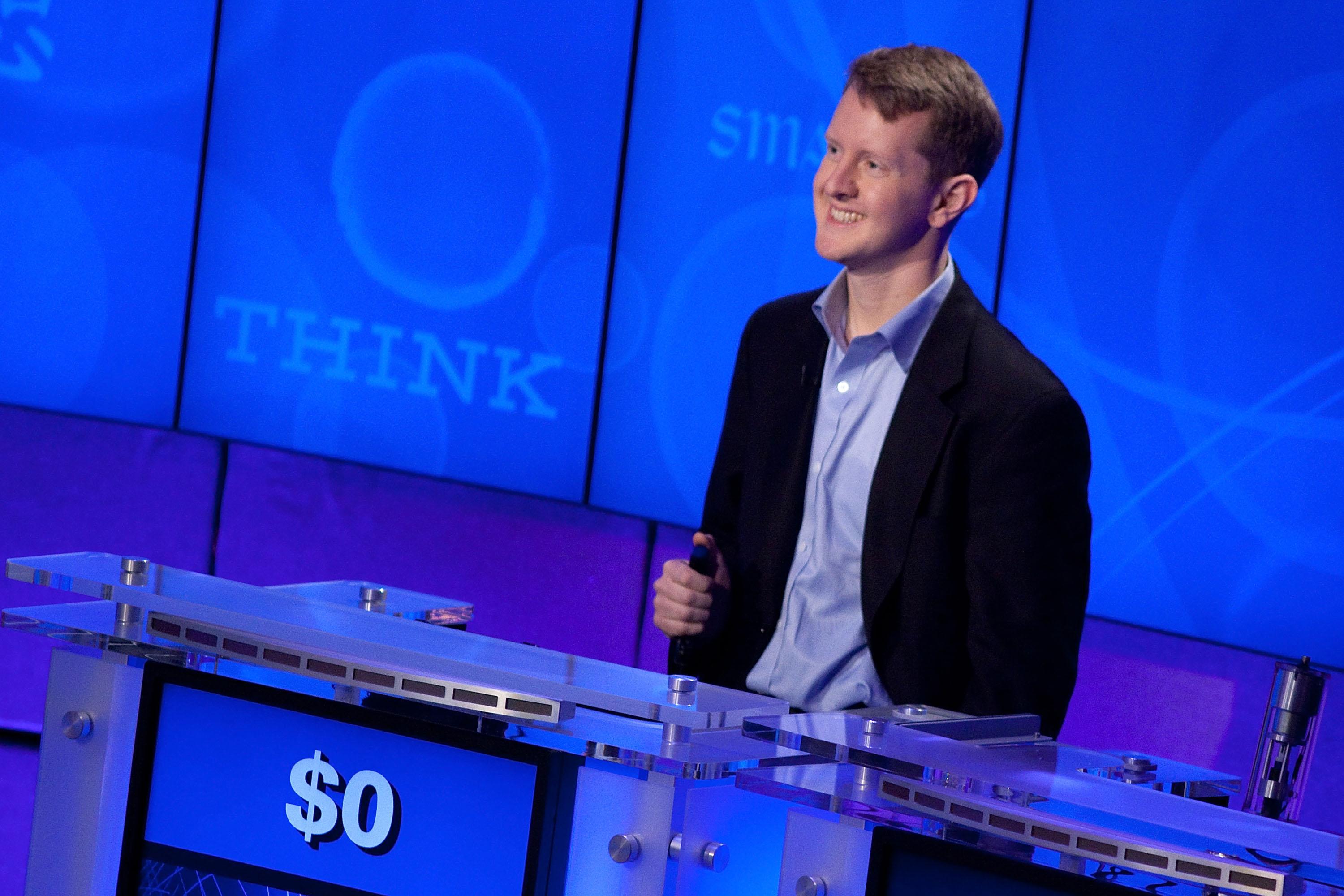 The structure of the Greatest of All Time tournament is a bit unusual.
Get this: "It consists of a series of two back-to-back games," according to USA Today. "The player with the most combined winnings from the two games wins the 'match,' and the play continues on successive nights until one of them has won three matches and takes home a $1 million prize." This means that the tournament can last three days...or seven days...or any number of days between. 
I'll tell you right now that I will be watching the crap out of this tournament. We've seen James behind the podium so recently that it's hard to conceive of someone beating him, but if there are any two people in the world who have a chance, it's Ken Jennings and Brad Rutter.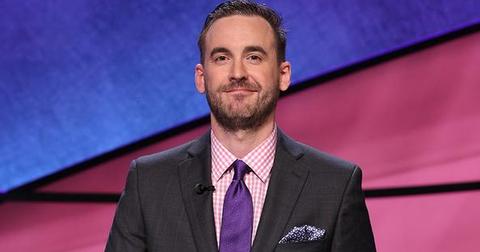 The Greatest of All Time tournament is the brainchild of ABC reality programming chief Rob Mills. It was his "dream project" and what a dream! I have no doubt that this will be a total TV event that grips the nation. Not many shows have the ability to do that anymore, but Jeopardy! is definitely one of them.
When does the Jeopardy! Greatest of All Time tournament air? 
The tournament starts on January 7 at 8 p.m. EST so mark your calendars. As for predictions? Alex Trebek has his — "Ken and Brad are going to be at a slight disadvantage," he told USA Today. 
"They won the majority of their monies 10, 15 years ago, so they've aged a bit. And are their reflexes going to be as good as James Holzhauer's? Who knows? But we're going to find out in this tournament. It's going to be a blast, we're all excited about it."