Meet Celebrity Chef Jeremy Ford's Wife, Maria, and Their Three Daughters
Does Jeremy Ford have a wife? Let's take a closer look at whether the celebrity chef from 'Fast Foodies' is single, dating, or married.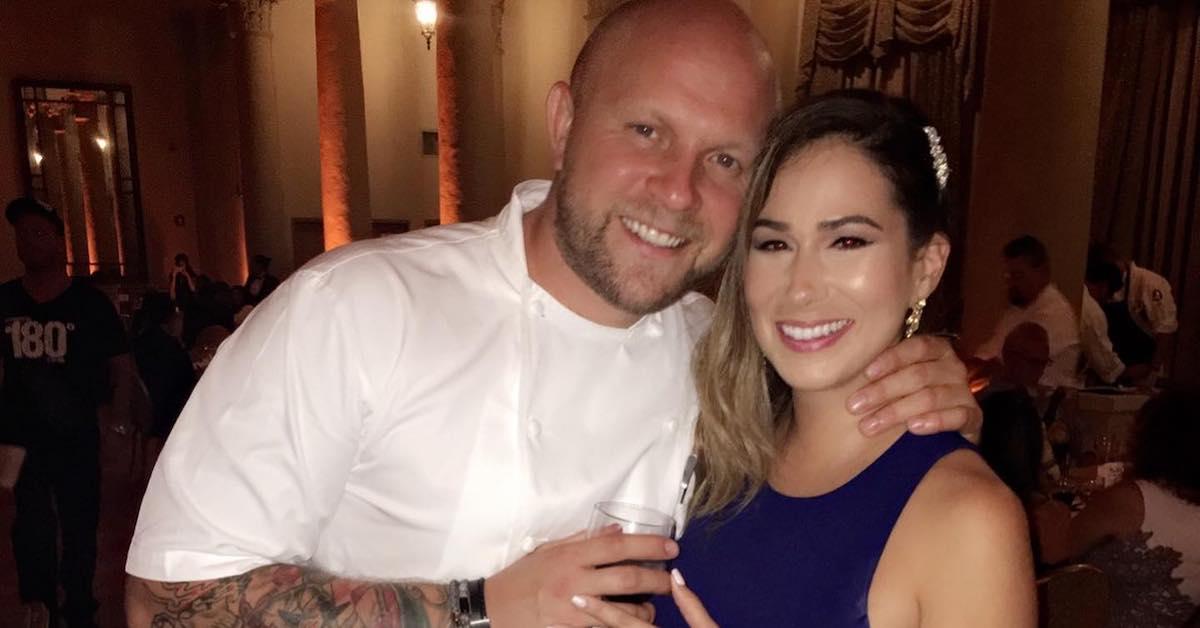 Before he won Season 13 of Bravo's Top Chef, Jeremy Ford was relatively unknown in the industry. Since then, he's appeared on a slew of cooking shows and competitions. Most recently, the celebrity chef can be seen alongside Kristen Kish and Justin Sutherland on Season 2 of Fast Foodies.
Considering Jeremy's time in front of the camera over the years, it makes sense that fans have wanted to learn more about his personal life — including whether he has a wife or children. Let's take a deep dive into Jeremy's family.
Article continues below advertisement
Jeremy Ford and his wife Maria have three daughters.
Yes, Jeremy is a married man! Although it's unclear what year they said "I do," he and his wife, Maria Carmelina Sparacino, posted anniversary shoutouts on August 3, 2018 to Instagram.
Jeremy has one daughter, Madelynn, 15, from a previous relationship. He and Maria have two daughters together, Lucianna (born in May 2017) and Gianna (born in January 2021).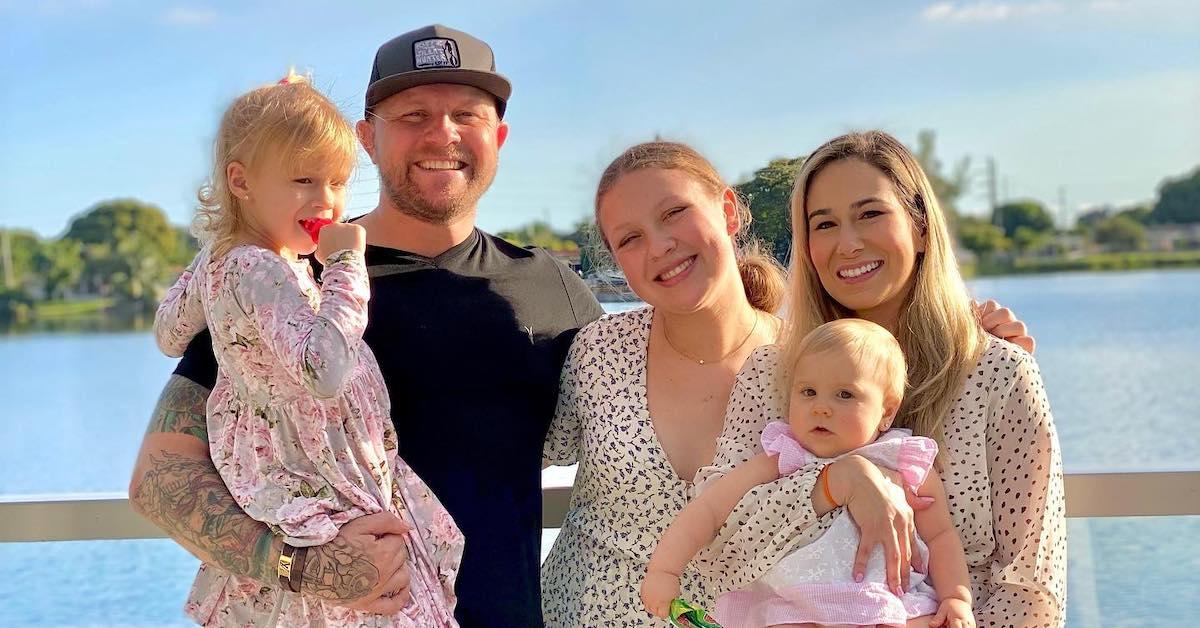 Article continues below advertisement
Jeremy doesn't often post photos of his wife and children on Instagram. But what he does share is pretty telling. For Valentine's Day 2020, he gave his spouse a shoutout and, in the process, offered some insight into their sweet relationship.
"My private jet ride or die for life ... Very lucky man to have the woman that would eventually save my life, make me want to be a better human and more kind to others, slow down my road rage," he captioned a photo of himself and Maria posing in front of a small plane. "Just keep changing everyone you meet the [world] needs you. Honestly wouldn't be able to [do] what you do, today is your day (well not really because I have to work so on a day soon, we celebrate)."
Article continues below advertisement
As for Maria, she makes up for Jeremy's sparse family content on social media by liberally sharing photos of their adorable pack on her own account. She posted a gushing Valentine's Day shoutout to her husband in February 2022, writing: "I am so lucky to have you as my forever love and so blessed to have these beautiful girls with you! We love you and can't wait to celebrate our love for you when you come home from work."
Article continues below advertisement
Jeremy was a single father when he won 'Top Chef.'
Jeremy opened up to People about how his life changed after winning Top Chef Season in 2016. At the time, he was a single dad, and Madelynn was just 9. "Now that I have to travel, I don't get to spend as much time with Madelynn as I would like," he told the publication. "I can't say no to things, and she doesn't like it. She said she wishes I would have come in second place."
Article continues below advertisement
Although balancing single fatherhood with his newfound fame was no easy feat, Jeremy told People that winning Top Chef "enriched his life" in a number of ways. "I now have the opportunity to learn something new every day," he said. "The show gave me some fire, and I have more to get done. I am learning as I go, and I love it."
Hopefully, both Jeremy and his wife Maria continue posting adorable photos of their family for fans to enjoy — because their family is just too cute to be kept off Instagram.
Catch new episodes of Fast Foodies Thursdays at 10 p.m. EST on truTV.