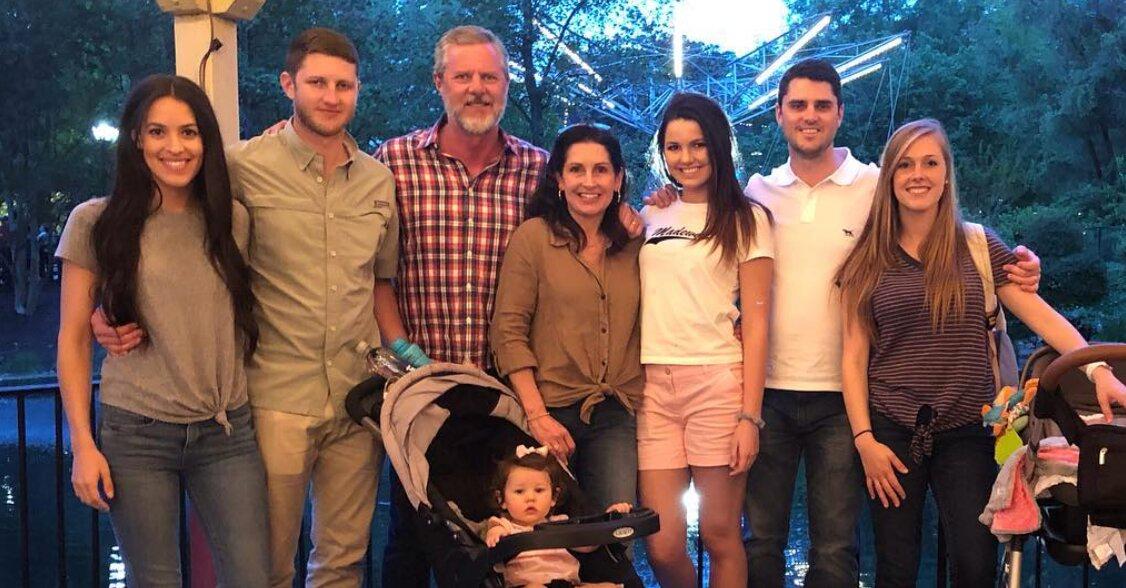 Jerry Falwell Jr.'s Son Is Caught up in the Pool Boy Scandal
For Liberty University students, the school year started off with a major scandal involving the institution's president, Jerry Falwell Jr., his wife Becki, and at least one of their kids.
The controversy — which includes raunchy photos, blackmail, infidelity, and a pool boy — uncovers a startling amount of hypocrisy, and paints the conservative Christian leader, who was instrumental in securing the evangelical vote for Donald Trump four years ago, in a completely different light. Here's what you need to know about the Falwell family.
Article continues below advertisement
Jerry Falwell Jr. has three adult kids with wife Becki.
It appears that the couple's eldest son, Jerry "Trey" Falwell III, is closely tied to his parents' dealings given his role as Liberty's vice president of university operations.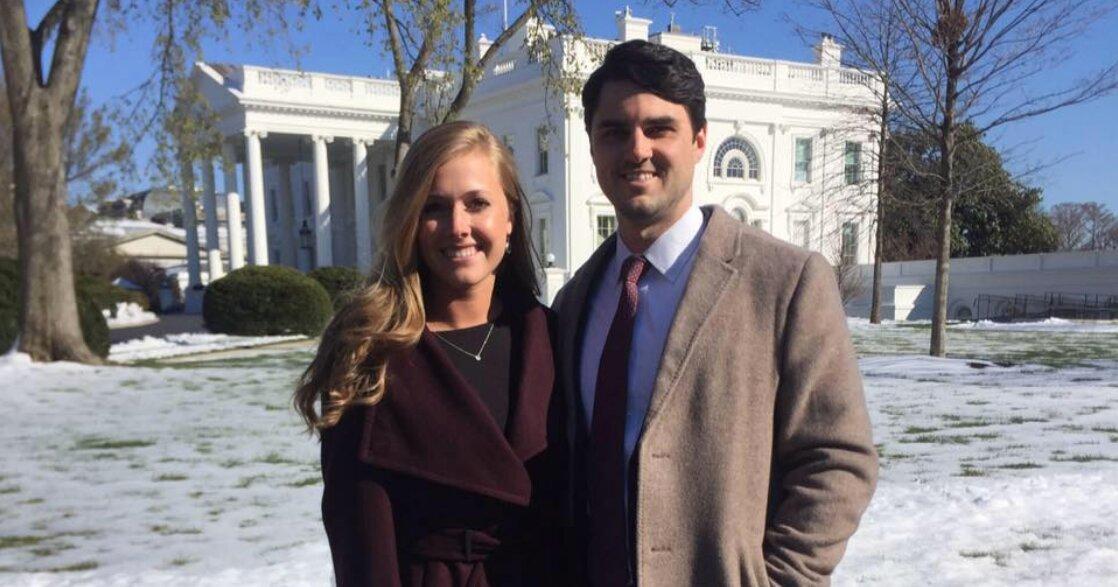 Article continues below advertisement
According to Politico, Falwell confidants have expressed concern over where the school's tuition money is going, namely referring to a number of university-funded construction and real estate projects that the family has financial stake in. Trey was name-dropped in a 2012 email that discussed one of these ventures.
At the time, Jerry informed several Liberty executives that Trey would be managing properties owned by the school, including a Lynchburg, Va. shopping center, under a new company called JF Management LLC.
Trey is also the documented co-owner of a Miami hostel at the center of an alleged blackmail scheme involving former pool attendant Giancarlo Granda, who claims to have had a six-year affair with Becki that Jerry reportedly condoned. The building is believed to have been purchased at the behest of Giancarlo in exchange for his silence about the relationship.
As of right now, Trey — who has a daughter with wife Sarah — is expected to keep his job at the university following his father's resignation.
Article continues below advertisement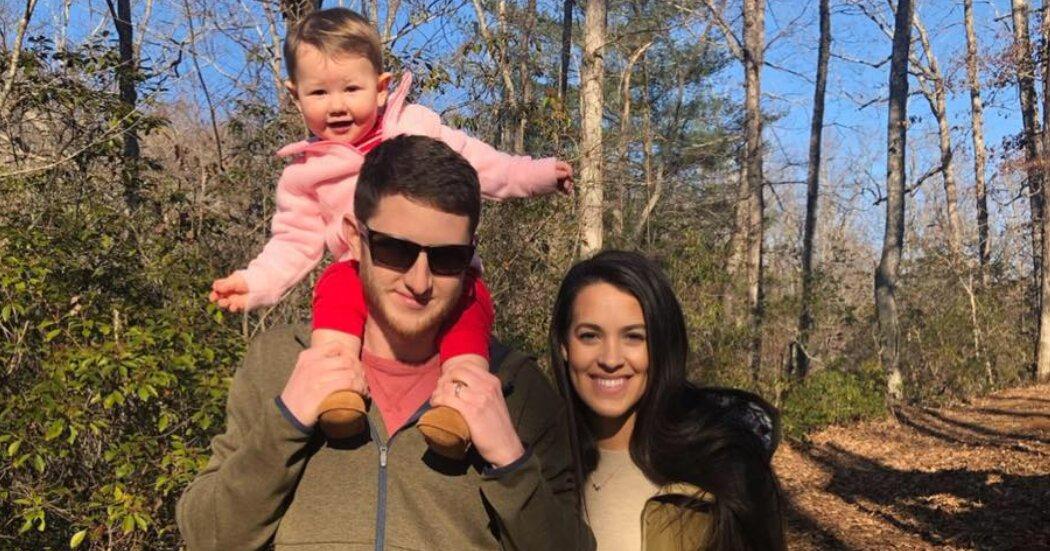 Unlike their firstborn, Jerry and Becki's second son, Charles "Wesley" Falwell, tends to keep a low profile. His Instagram bio reveals that he is a supervisor at LU Fabrication, and makes "handpan building equipment and tools" in his spare time. He and his wife Laura have a daughter named Virginia.
Article continues below advertisement
Jerry and Becki Falwell's only daughter, Caroline, recently got engaged.
At the end of July, less than a week before her father took a leave of absence from Liberty following an inappropriate social media post, Caroline's boyfriend, Coy Craft, proposed in Sunset Key, Fla.
"So happy for my sweet little girl @carolinefalwell and future son-in-law @coycraft," Jerry wrote on July 30. "I cried tears of joy — like a baby." The pair's Zola wedding website states that they are getting married on June 12, 2021 in West Virginia.
Although Caroline's Instagram is currently set to private, her LinkedIn indicates that she works as a freelance photographer and model. As for her fiancé, he earned his degree from Liberty after playing professional soccer for a few years.
"It's just a very unique place," Coy said of his alma mater, which was founded by Caroline's grandfather, Jerry Falwell Sr. "I love the fact that it's an entire school of like-minded individuals who share the same values."
That sentiment didn't age well, did it?