Everything You Need to Know About Jesse McCartney's Bride to Be, Katie Peterson
The pop star is planning to put a ring on it, but who's the lucky woman? Here's what we know about Jesse McCartney's wife to be, Katie Peterson.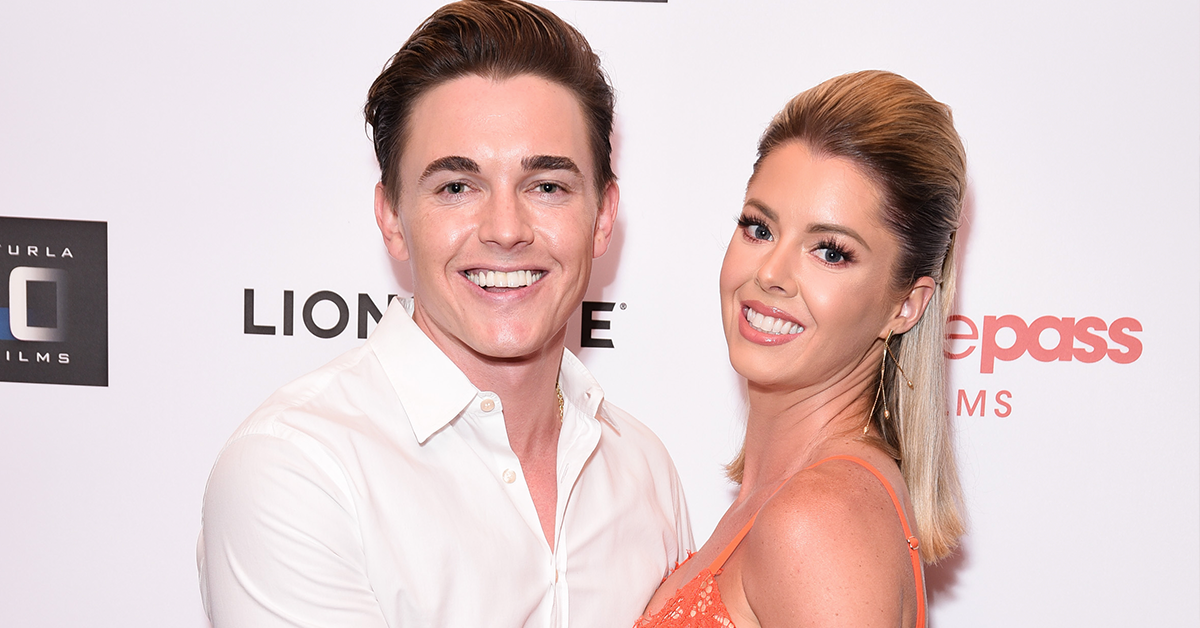 Former teen heartthrob Jesse McCartney has outgrown his Mickey ears and classic bowl cuts. The 32-year-old singer, who recently competed on The Masked Singer, is now happily engaged to his longtime girlfriend, Katie Peterson. But have they gotten married since their engagement announcement? And what more can we learn about Jesse's lucky bride to be? Here's what we know.
Article continues below advertisement
Who is Katie Peterson?
Katie is an actress and creator of the lifestyle blog, the Rebel Blonde. On her site, she shares a variety of content, from recipes and DIY crafts to makeup tutorials.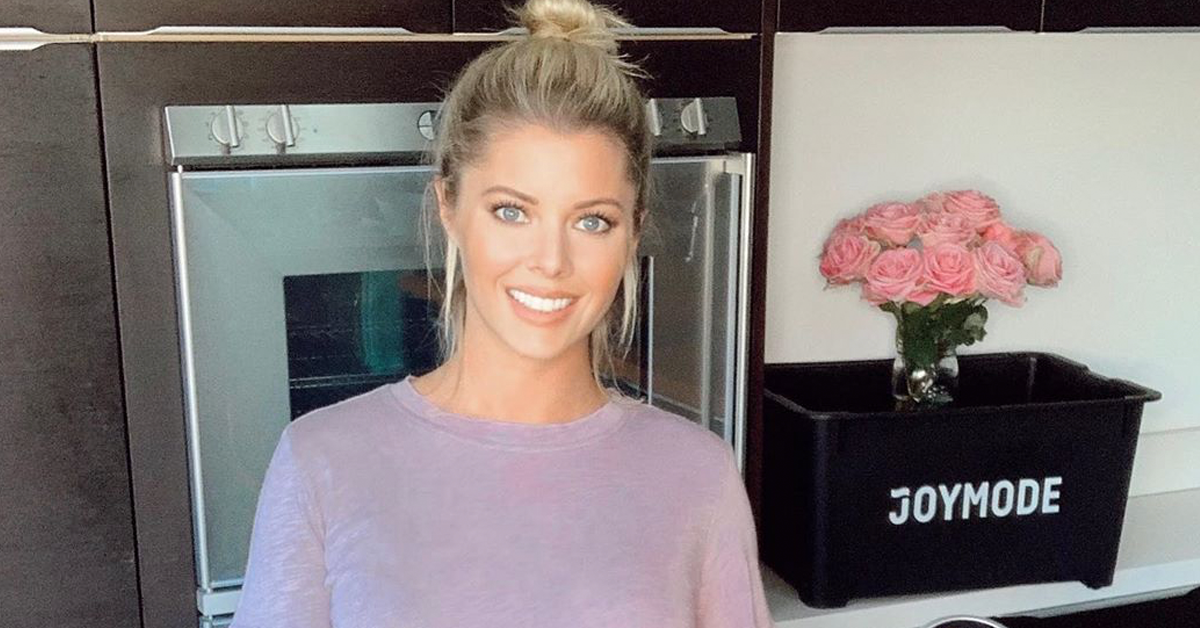 Article continues below advertisement
Her website reads: "Being the Rebel Blonde means doing things her way, and with her beach girl meets southern belle meets Hollywood hills make up, she has a little something for everyone. This combination of influences is what makes the Rebel Blonde so unique… because conforming to just one lifestyle is so boring!"
Katie, who is also a former model, is best known for her roles in Step Up Revolution, Girls Gone Dead, and The Row. She also had a minor role in Nickelodeon's Victorious in 2013.
Article continues below advertisement
Jesse McCartney and Katie Peterson started dating in 2012.
Though they went public with their relationship in 2013, the couple started dating in 2012. As for how they met, Jesse explained in an interview that they met at a bar while he was celebrating a friend's 27th birthday.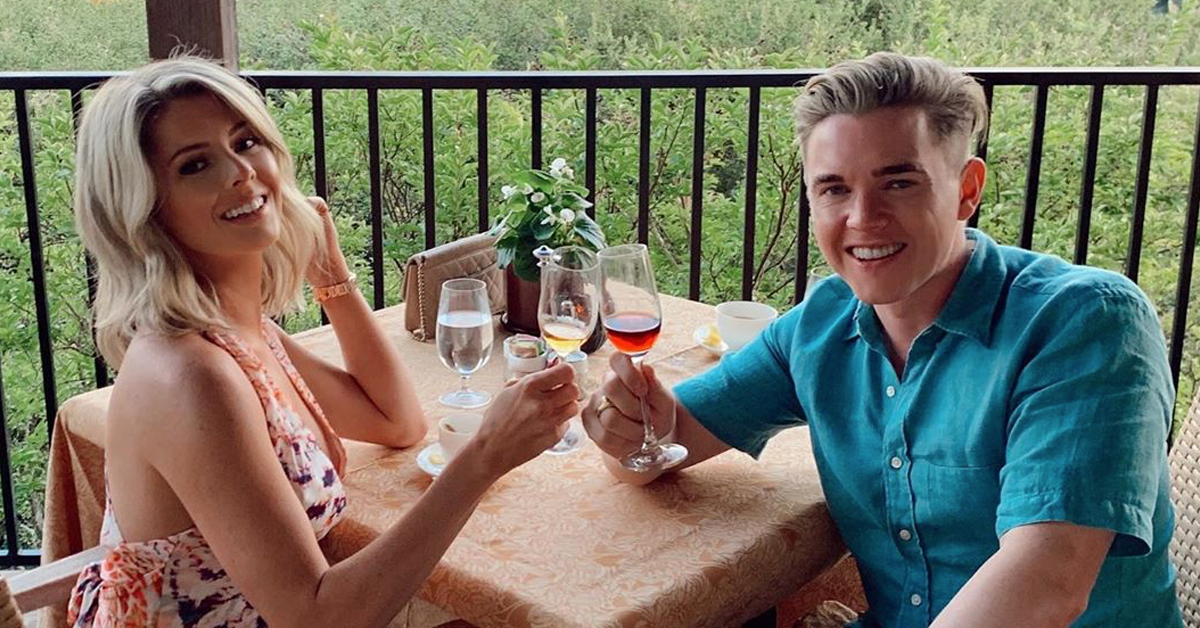 Article continues below advertisement
He said: "She was a bartender and it was a really late night and I was on my way home from a studio session. It was like 1:45 in the morning, LA bars close at 2 and my buddy had a birthday... I went to have a last call drink with him and [when] I got there, it was last call and she didn't want to serve me. I was like please, just one drink. She did not want me to be there and she was just trying to clean up, and I was holding her up."
He recalled how they started talking before he gave her his number, and just two weeks later, she gave him a call. This led to dinner and, from that point on, they were smitten.
In another interview, Jesse said: "She's an incredible writer and friend and she's so compassionate and loving and kind, we have so many things in common."
Article continues below advertisement
Jesse McCartney proposed to Katie in 2019.
On Sept. 13, 2019, Jesse popped the question while they were having dinner with friends at Wolfgang Puck's CUT Restaurant at the Beverly Wilshire hotel.
One source shared: "The whole restaurant fell silent as he asked her to marry him and went into a loud applause and cheered when she said yes! Chef Wolfgang Puck himself was also at the restaurant making his rounds when it happened. The couple celebrated with drinks as the night went on."
Article continues below advertisement
After the news broke, Katie shared a romantic photo of her and Jesse on Instagram while showing off her gorgeous ring. She captioned the pic: "SEVEN YEARS.. and also forever."
Is Katie now Jessie McCarney's wife?
Some fans suspect that the lovebirds already got married. However, it turns out that they're still in the wedding planning phase. Because of the recent coronavirus outbreak, they've had to halt their plans and postpone the wedding.
Article continues below advertisement
Jesse said: "Obviously we can't go see venues, but we did fall in love with the very first venue we saw. We actually tried to get a date in the fall and it literally got scooped up, the day we went to call in to request it got scooped that morning. So we're looking at Spring of 2021 now, which I think is fine just because of this craziness that's happening now."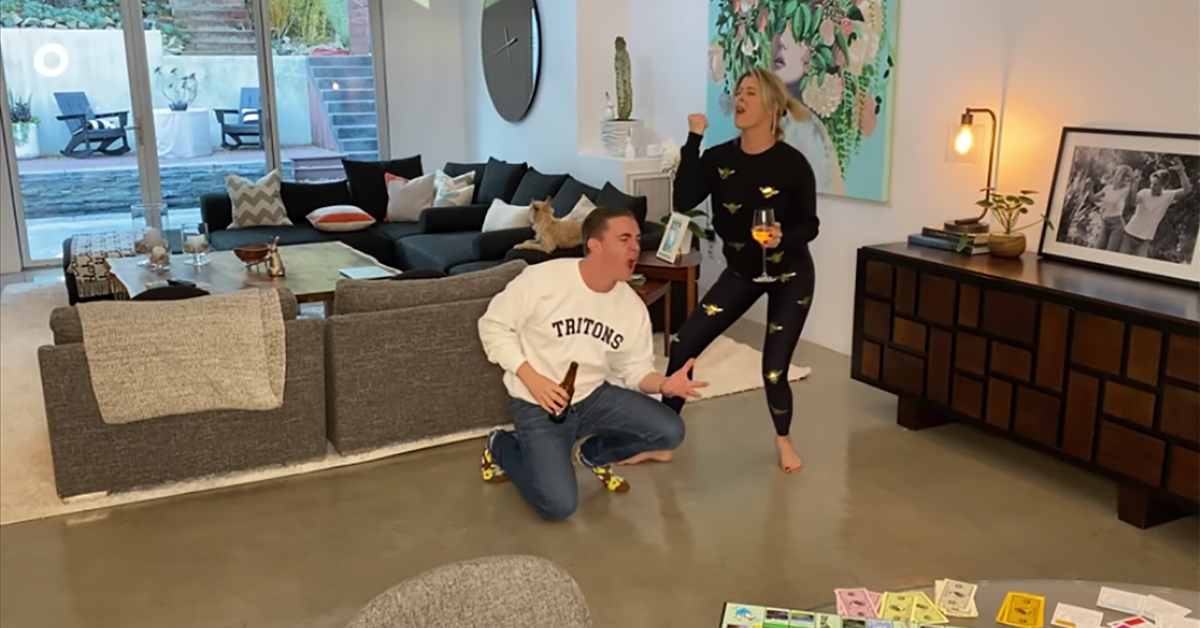 Article continues below advertisement
Jesse and Katie started a YouTube series called The Quarantined Couple.
Although the pandemic has been a huge bummer, Jesse and Katie decided to make the most of their time indoors by creating a new web series called "The Quarantined Couple."
Jesse said: "Honestly it was Katie's idea. I was so focused on getting this music finished and we literally shot the music video two days before the quarantine, so I was stressed out about that."
"She was like we might as well do something creative, we're gonna be stuck in a house together for the next however long. So we both just started writing these little skits, these little 12-to-15-second sketches of what it's like being in a relationship where you cannot leave the house."
So far, they've released three videos, although Jesse revealed that coming up with new ideas has been a challenge for them. Still, it's encouraging to see that the bride and groom to be are keeping in good spirits!