White Professor and Activist Admits She Pretended to Be Black Her Whole Career
Jessica La Bombera's real name appears to be Jessica Krug, who wrote an essay confession claiming she's been pretending to be Black her whole career.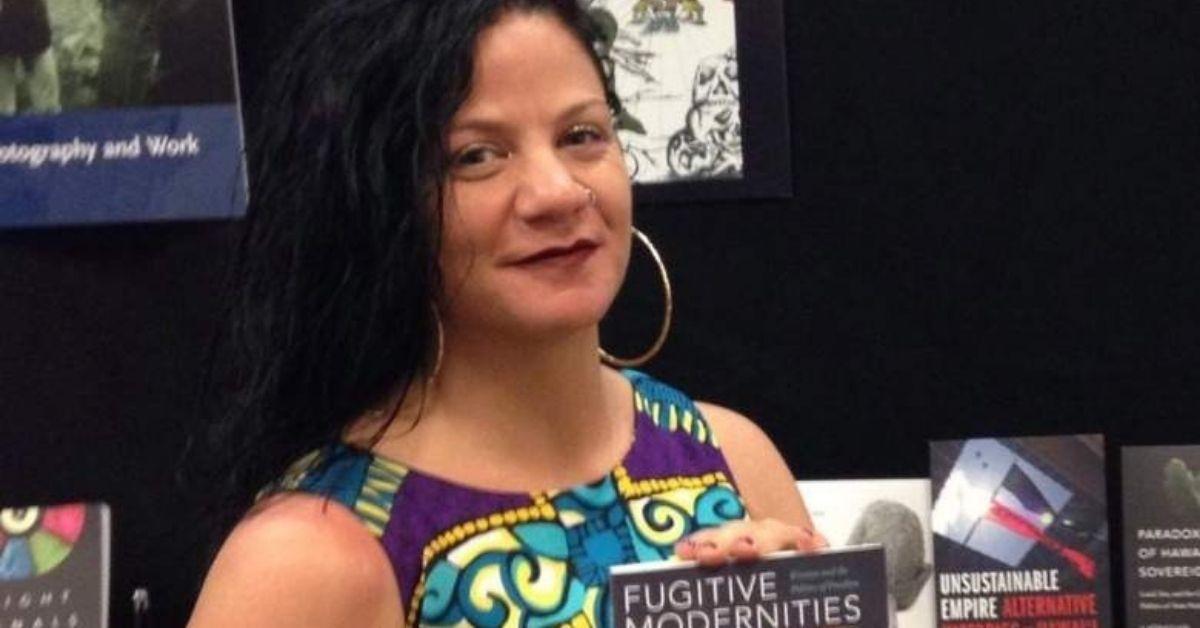 It's hard to know where to start with this story because it just seems so out there, but it appears to be rooted in truths. An activist for Black lives; the author of 2018 book Fugitive Modernities: Politics and Identity Outside the State in Kisama, Angola, and the Americas; and an associate professor of African history at George Washington, Jessica A. Krug has admitted to going by several aliases while pretending to be Black her entire career.
Article continues below advertisement
Known to some as Jessica La Bombera and to others as Jessica La Bombalera, the real name of this professor is neither one. And her real background is nowhere near as close to what she's said either.
Jessica La Bombera's real name is Jessica Krug.
Reportedly known as Jessica La Bombera, she's been a vocal activist for Black lives. However, penned under her real name, Krug exposed herself and the lies she's been living in a Medium essay titled, "The Truth, and the Anti-Black Violence of My Lies." The essay was posted on Sept. 3, 2020, and in it, Krug outs herself as a woman who has been posing as Black, even though she's a Jewish white woman.
Article continues below advertisement
"I have eschewed my lived experience as a white Jewish child in suburban Kansas City under various assumed identities within a Blackness that I had no right to claim: first North African Blackness, then U.S. rooted Blackness, then Caribbean rooted Bronx Blackness," she confessed in the essay.
Article continues below advertisement
"I have not only claimed these identities as my own when I had absolutely no right to do so — when doing so is the very epitome of violence, of thievery and appropriation, of the myriad ways in which non-Black people continue to use and abuse Black identities and cultures — but I have formed intimate relationships with loving, compassionate people who have trusted and cared for me when I have deserved neither trust nor caring," she continued.
Article continues below advertisement
"I am not a culture vulture. I am a culture leech," Krug wrote, adding that she's been dealing with "unaddressed mental health demons" for her whole life. She was quick to write that though she suffers from mental health issues stemming from her childhood, these could never "explain nor justify, neither condone nor excuse" what she's done in falsifying her identity.
Article continues below advertisement
As Newsone points out, it's not clear what it was that prompted Krug to confess that she's been pretending to be Black her whole professional life or "why she pretended to be anything but the Jewish woman who she is." As some who knew her as Jessica La Bombera or Jessica La Bombalera claimed online, there had been previous instances in which her claims to be Black were called into question, but she had difficulty disputing the questions.
Article continues below advertisement
For many, this confession from Krug is bringing up similarities to Rachel Dolezal, another white woman who posed as a Black woman, making her way into the position of National Association for the Advancement of Colored People (NAACP) chapter president.