Does Jessie James Decker Have Kids? Inside the 'DWTS' Contestant's Family
Jessie James Decker is a singer-songwriter, reality star, and wife to NFL star Eric Decker. Does the 'Dancing With the Stars' dancer have kids?
Country pop singer-songwriter Jessie James Decker rose to fame in 2009 with her self-titled debut album, "Jessie James." Since then, the 34-year-old singer has stayed in the spotlight through her music and other ventures.
Article continues below advertisement
Although she built a following through singing, reality TV fans may remember Jessie and her husband, NFL star Eric Decker, from their E! show, Eric & Jessie: Game On. After the reality show, Jessie developed her clothing line, Kittenish, and joined the Dancing With the Stars Season 31 cast.
While Jessie documents many moments of her life in front of the world, many might not know details about Jessie's life away from the stage. Does the singer have any kids, and if so, how many?
Article continues below advertisement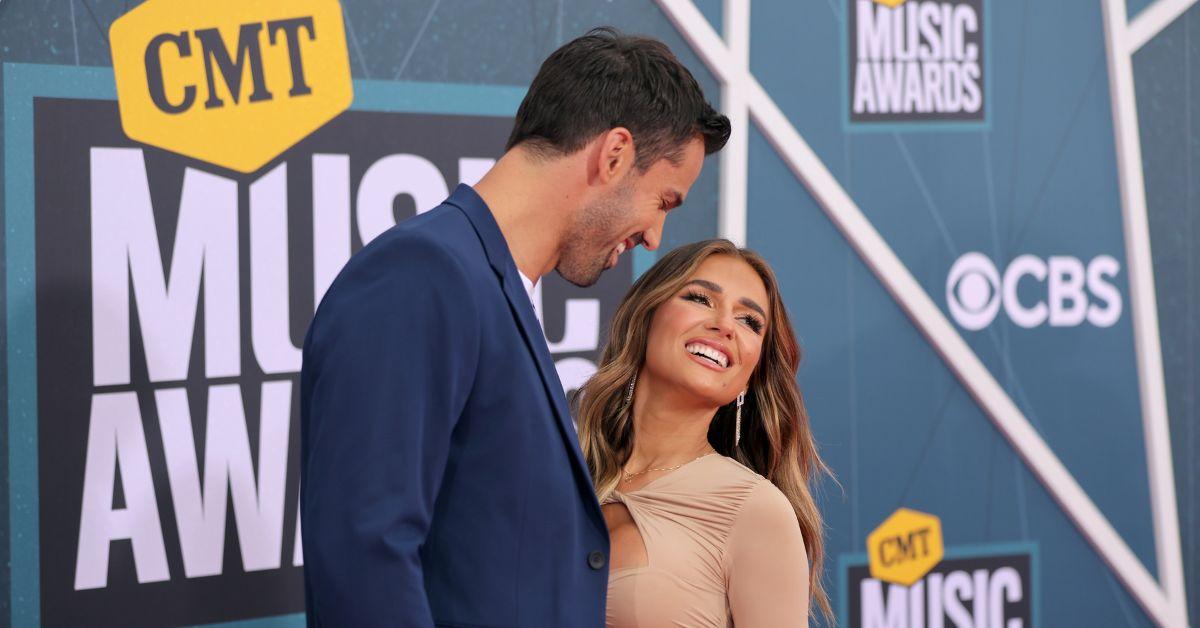 Does Jessie James Decker have kids?
Jessie and Eric married in 2013 after dating for two years. During their first year of marriage, the "Boys in the Summer" singer gave birth to their first child, Vivianne Rose (8), on March 18, 2014. In 2015, the lovebirds welcomed another son — a boy named Eric "Bubby" Thomas II (7).
Article continues below advertisement
Following their back-to-back babies, Jessie told People Now that Eric "suggested" they have a third child despite their high-profile careers. While Jessie admitted she was hesitant to add another child to the family, she was "so happy" they chose to do so. In March 2018, she delivered a son, Forrest Bradley (3).
Article continues below advertisement
Now that Jessie and Eric have three children, Jessie said the parents are often "tired" from managing their children's needs. Nonetheless, the "I Look So Good (Without You)" singer mentioned in 2022 that there could be another Baby Decker soon.
"I've been extra lovey lately and having the big question mark of, 'Is this the end of our baby creating? Are we done?'" Jessie captioned under her family's photo. "I'm so content and full with joy with our 3, but I do go through ups and downs of not being sure at this moment to make it final. I was a total NO up until recently."
Article continues below advertisement
Jessie James Decker credited her husband and kids for helping her through her mental health diagnosis.
In addition to sharing her family on social media, Jessie doesn't mind discussing life's challenges with her followers. The 34-year-old Vicenza, Italy native rarely shies away from tackling important issues, including her battle with anxiety and depression.
Article continues below advertisement
Jessie shared in an Instagram post that her "anxiety has gotten worse" over the past few years, adding her body image issues have also worsened. Although Jessie noted the severity of her symptoms, she credited her children and husband for contributing to her "blessed" life.
Article continues below advertisement
"I have a very blessed life with healthy children and an incredible, loving rock of a husband," Jessie shared on her account. "But I have definitely struggled these past couple of years. My anxiety has gotten worse, my self-esteem, my confidence. It's been a little worse lately where I just break down and cry."
Jessie said she wanted to express her "vulnerabilities" to her fans in hopes that she could help those facing similar struggles. The DWTS contestant also never takes off her "mom hat," even when she's working.
Article continues below advertisement
In August 2022, Jessie took her family to the 2022 Field of Dreams game between the Cincinnati Reds vs. the Chicago Cubs. Jessie sang the "Star Spangled Banner" and "America, the Beautiful" as Eric and the kids watched from the stands.
Catch Jessie James Decker and the rest of the Dancing With the Stars cast Monday nights at 8 p.m. EST.