How Did Jimmy Buffett Accumulate His Impressive Net Worth Prior to His Death?
Legendary artist Jimmy Buffett passed away on September 1, 2023 surrounded by friends and family at age 76. What was his net worth prior to his death?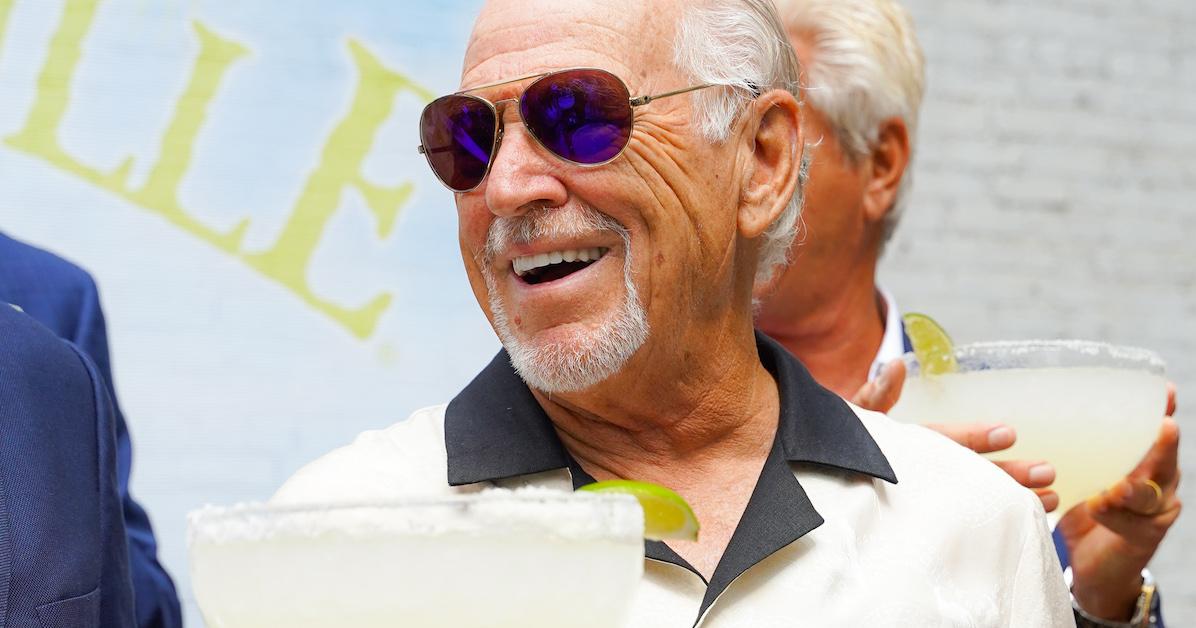 Revered singer and shrewd businessman Jimmy Buffett has tragically died at age 76, leaving behind an unforgettable legacy, with hits such as "Margaritaville" and "Cheeseburger in Paradise" to name a few. He also leaves behind a long string of highly profitable business ventures such as his Margaritaville restaurants, hotels, and cruise line.
Article continues below advertisement
The artist began playing guitar all the way back in 1964 while attending Auburn University. He eventually moved to Nashville, Tenn. after earning a B.S. in history in 1969, and released his first album "Down to Earth" in 1970. He included the song "Margaritaville" in his first platinum album titled: "Changes in Latitudes, Changes in Attitudes", which was released on January 20, 1977.
Jimmy later participated in successful businesses that continue to be strong money makers to this very day. However, he didn't just create successful hotels and restaurants. Find out what else he did below, and how he earned his astonishing net worth.
Article continues below advertisement
Jimmy Buffett's net worth shortly before he died was insane.
The singer and his legacy of albums, restaurants, and hotels are only part of the reason he left this world with an impressive net worth. Although many singers may have million dollar net worths, Celebrity Net Worth confirms that Jimmy's final net worth clocked in at $1 billion.
Article continues below advertisement
Jimmy Buffett
Singer, musician, author, and businessman
Jimmy Buffett released 29 studio albums between 1970-2020. He also created more than 30 hotels throughout the United States, with six more hotels currently being built. However, visitors who are only looking to eat can stop by one of his many Jimmy Buffett's Margaritaville restaurants as well.
Birth date: December 25, 1946
Birth place: Pascagoula, Miss.
Birth name: James William Buffett
Father: James Delaney Buffett, Jr.
Mother: Mary Lorraine Peets Buffett
Marriages: Margie Washichek (m. 1969-1971), Jane Slagsvol (m. 1977)
Children: Savannah Jane Buffett; Sarah Delaney Buffett; Cameron Marley Buffett
Education: Auburn University; Pearl River Community College; University of Southern Mississippi, B.S. in history, 1969
Jimmy's music, restaurants, and hotel chains of course are factors in his impressive net worth. Although, what could also be contributing factors are the many timeshares, RV resorts, and tours he visited and participated in over the years to promote his albums and businesses.
Despite 2018 reports stating that the Margaritaville company brought in between $1.5 billion and $2 billion annually, Business Insider confirmed on April 15, 2023 that his music catalog is worth a stunning $50 million.
Article continues below advertisement
Jimmy Buffett's legacy will live on after his death.
Jimmy's many business and obviously his iconic music will continue to live on all around the world. Meanwhile, his widow Jane and their three kids have likely inherited a good amount of money from Jimmy.
To be fair, some of the late singer's children have also been successful in the entertainment industry, with Savannah behind Savannah Daydreamin' Radio Hour on SiriusXM, and Sarah Delaney working as a filmmaker.
Cameron meanwhile appears to be happy on his Instagram @cameron_marley_buffet, and is happily married.