Jimmy From LinkedIn Is a Case Study in What Not to Do on the Platform
A DM from a man on LinkedIn went viral after a woman shared the voice message left from a man named Jimmy. Here's why we're obsessed with him.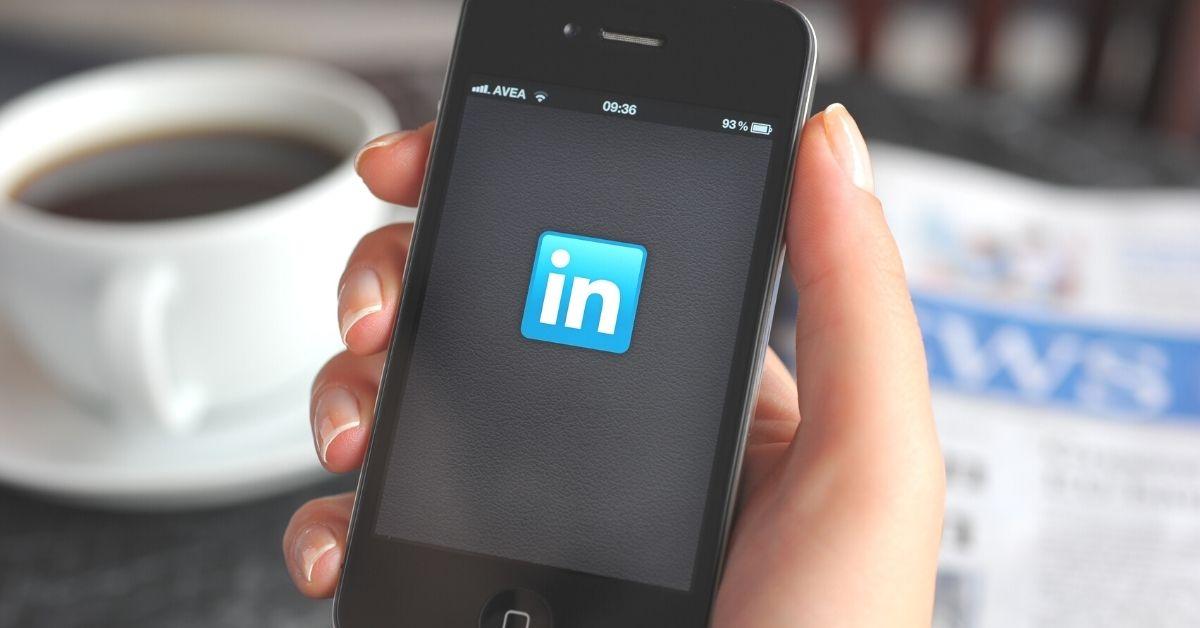 Social media has bettered our lives. It helps us reconnect with friends and family and depending on the platform, we can network to better our careers. That's what makes LinkedIn unique — it's a social platform that's purpose is to connect with professionals, seek jobs or potential employees, and network in that way.
Article continues below advertisement
It's not necessarily to be used to casually connect in ways that other social platforms do. That's probably why Jimmy from LinkedIn has gone viral because he's a case study in what not to do on the platform.
Why is Jimmy from LinkedIn trending?
LinkedIn isn't usually the social platform in the spotlight, but thanks to Twitter, a man named Jimmy Diggs went viral. It all started when a woman shared a screengrab video of a private message she received on LinkedIn after she accepted a connection request.
Article continues below advertisement
On July 22, a Twitter user by the name of cc or @okcandice_ shared a voice message from a recent connection she accepted on LinkedIn and it appears the connection was someone random, not something she knows well.
"Was this really necessary Jimmy from LinkedIn?????" Candice tweeted along with a video of the message she received.
The video shows a private message from Jimmy. At three in the morning, he wrote to Candice, thanking her for connecting.
Article continues below advertisement
"Hello Candice, thanks for accepting me here I welcome your friendship!!!!!" the message said.
Candice didn't reply, but that didn't stop Jimmy from LinkedIn from trying another way to get her attention. At 9:31 a.m., Jimmy sent a recorded video message.
"Hello Candice how are you doin' and good morning. How have you been?" the man says, before adding, "This is me, Jimmy from LinkedIn." Jimmy goes on to explain the reason he is leaving a voice message is to "say thank you so kindly. I really appreciate that you have accepted me here."
Article continues below advertisement
Twitter was abuzz with the message, not only because Jimmy left a woman he doesn't know a voice message, but also because of the way he spoke in it. It's hard to not giggle at his enthusiasm and the interesting inflections he chose to snazz up his message with.
Article continues below advertisement
The video posted on Twitter racked up the views, hitting over 4 million in under 24 hours.
Candice posted several follow-up tweets asking people to not go and harass Jimmy. "Y'all please don't go harassing Jimmy," she wrote. Adding, "I'm sure he meant no harm and it was honestly funny to me. A little weird but funny."
Article continues below advertisement
Social media ate Jimmy from LinkedIn up.
The message alone is a case study in what random men should not do on LinkedIn. It sounds a little creepy and it's not the most professional. However, people on social media had a fun time making fun of the message.
And others shared their experience getting random messages on LinkedIn.
Article continues below advertisement
Article continues below advertisement
Article continues below advertisement
Jimmy from LinkedIn is harmless, likely, but it's not what the platform is for.
Women get inundated with messages on all platforms from strange men all the time. Facebook, Instagram, Snapchat, Twitter, and TikTok seem to be plagued with this method. Those are more social sites, though, so it's a little to be expected (still don't though). LinkedIn is more for business, a professional site, so it's more off-putting to get these types of messages on that platform.
Still, Candice meant no harm to come to Jimmy from LinkedIn from sharing the message.
"Y'all can stop threatening me now and saying i ruined his life/career," she said. "Jimmy is happy he's making new connections!"