Before Being Charged With Child Abuse, Jodi Hildebrandt Was Doing Quite Well Financially
Jodi Hildebrandt and her partner Ruby Franke made millions off their self-improvement programs. Then they were arrested. Here's what we know.
The Gist:
Wellness vlogger Ruby Franke and her business partner Jodi Hildebrandt were charged with six counts of felony child abuse.
Ruby Franke was already being criticized for her harsh punishment techniques.
Jodi Hildebrandt's company ConneXions has been accused of being cult-like.
Article continues below advertisement
On Aug. 30, 2023, wellness vlogger Ruby Franke and her business partner, Jodi Hildebrandt, were arrested and charged with six felony child abuse charges, after Franke's 12-year-old son escaped Hildebrandt's house and asked neighbors for help. Franke is a former YouTube wellness influencer who built a following from a since-deleted YouTube channel which focused on life with her husband and their six kids.
The channel was frequently criticized by viewers based on Franke's rather unorthodox and somewhat harsh punishment style. She and Hildebrandt then worked together at Hildebrandt's company where they aimed to "help treat those lost and stranded in the darkness of distortion," according to its website, through its curriculum of workbooks, DVDs and podcasts. Hildebrandt was doing quite well before the arrest. Let's take a look at her net worth and relationship with Franke.
Article continues below advertisement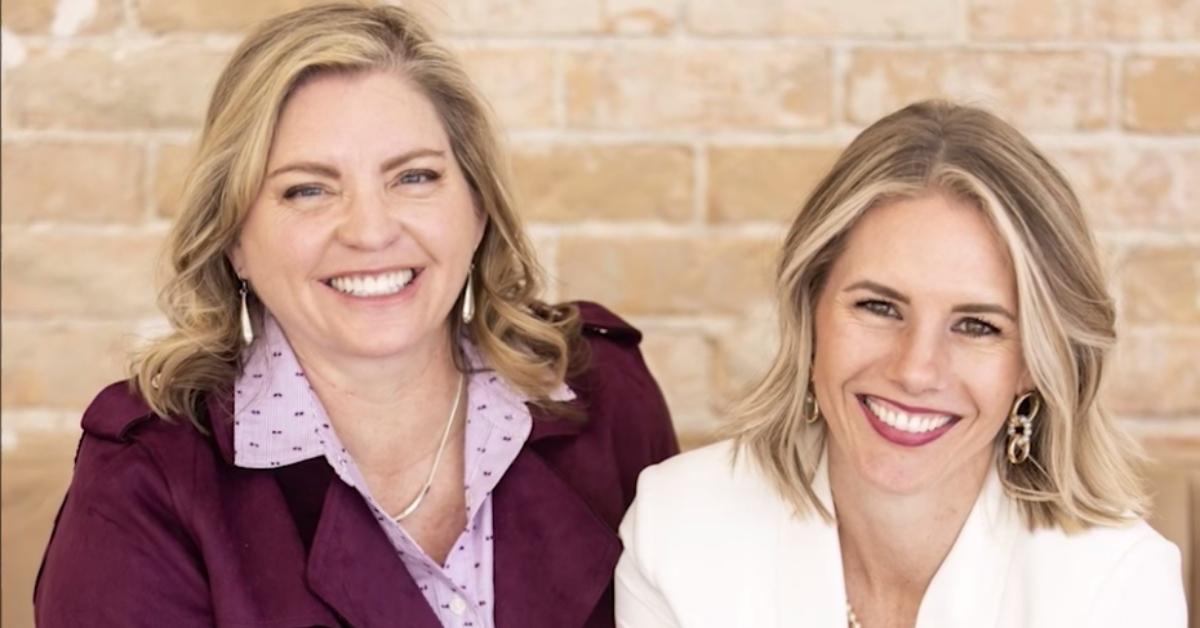 Jodi Hildebrandt's net worth was built up by the company she started with Ruby Franke.
Celebs Week reports that Hildebrandt's net worth is $4.29 million. Per a website dedicated to Hildebrandt, she is an "author, life coach, and the founder and creator of the ConneXions Classroom," which teaches that for a "person to achieve true 'connection' with another human being, they must not be in 'distortion.'"
Article continues below advertisement
She apparently defined "distortion" pretty loosely but it could be one or more of the following: addiction of any kind, being ashamed or in denial, low self-esteem, being co-dependent, being sexually attracted to one's spouse, and controlling or manipulating others. That last one is interesting as many have accused ConneXions of being cult-like and ultimately created to control others.
There are various levels one can pay for when they sign up for ConneXions. The cheapest membership is $21 a month and gives the users access to their digital library and Jodi's training videos. For $75 a week for three months, you'll be able to join a group for men and women that meets for 90 minutes once a week. If a one-on-one with Hildebrandt is what you're angling for, you need only drop $181 for 50 minutes.
Article continues below advertisement
Jodi Hildebrandt and Ruby Franke had a business relationship.
Both Franke and Hildebrandt have come under fire for their teaching methods, which included "rejecting children who did not abide by their beliefs," per NBC News. The women were arrested when Franke's son Russell escaped from Hildebrandt's home and notified a neighbor of what happened. During the call, the neighbor — clearly distressed — describes Russell as emaciated and says he had "tape around his legs." Authorities also found his sister in a similar state in Hildebrandt's home. It's unclear why they were there. The children's father, Kevin Franke, has denied any involvement in the abuse.