'RHONJ's Joe Gorga Was Busted Sharing Fake Photos of Flipped Homes on His Instagram
Suspicions arose from Bravo fans that maybe Joe Gorga wasn't being honest about his real estate career when he posted a picture to his Instagram.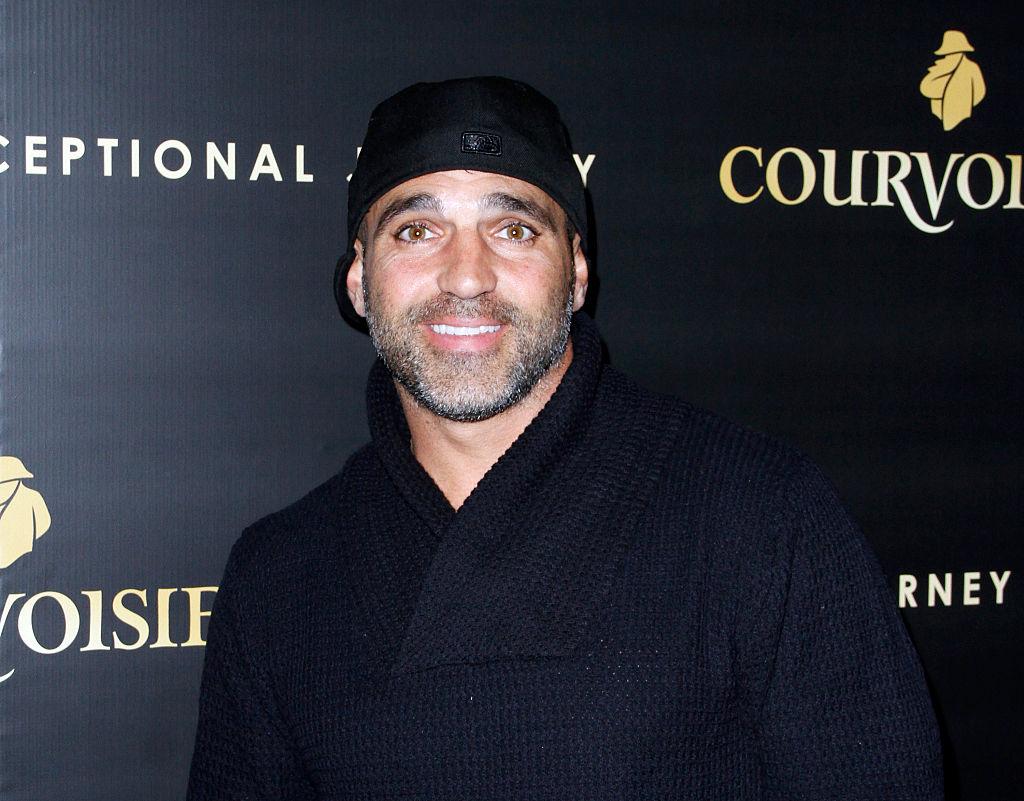 Many know and love Joe Gorga, Real Housewives of New Jersey husband of Melissa Gorga and brother to Teresa Giudice, because of his wit, banter with his wife, and ability to have a great time anywhere he goes.
Article continues below advertisement
He seems like an all-around nice guy who loves his family and just wants to make everyone laugh, which is why so many were confused when suspicions arose that maybe Joe wasn't being honest about his work in the real estate business. What does Joe Gorga actually do for a living? Was he scamming people on his Instagram with stolen photos? Or was he just a victim of some misunderstanding?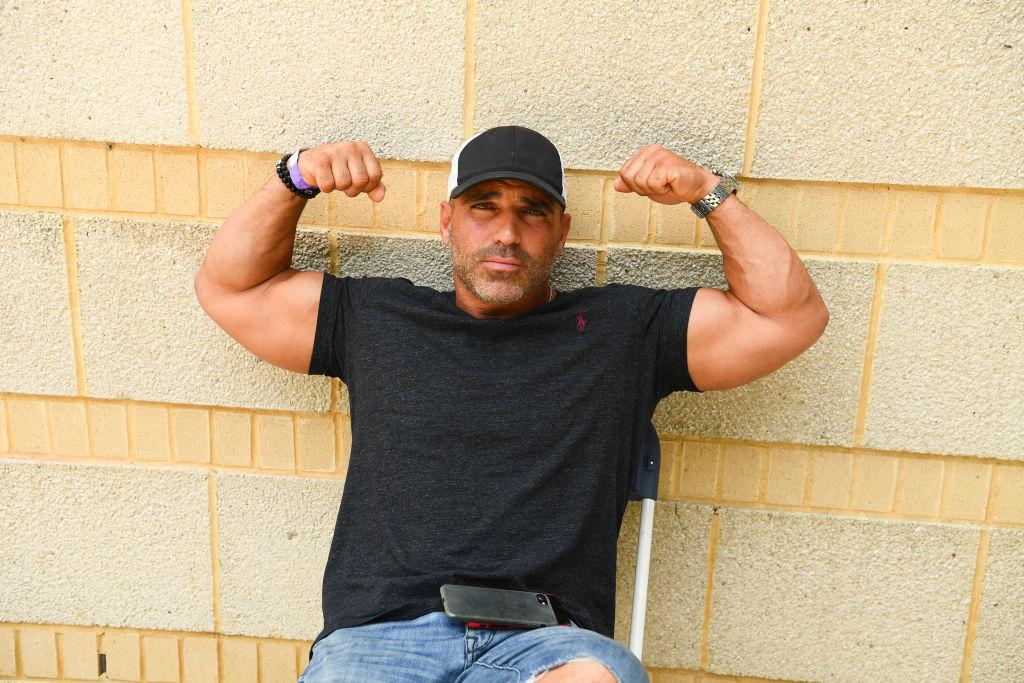 Article continues below advertisement
Joe Gorga is a real estate investor and developer.
Joe has been a real estate investor for over 20 years. He even wrote a book about how to "make it" in the business and conducts a seminar, Grow with Gorga, about how to achieve the success he's seen in his home-building career.
Joe feels confident that now is the right time to invest in real estate and couldn't be more proud of what he's built (despite a couple of marketing blunders on his end). He feels that getting into this business could be life-changing. He told a local New Jersey radio show, "This is the time you can invest in real estate. Don't be afraid, this is your retirement. Holding real estate, an apartment, or a multiple family home — this can change your life."
Article continues below advertisement
Joe Gorga was busted sharing fake photos of flipped homes on his Instagram.
Gorga shared multiple photos of flipped homes with captions alluding that it was work his team had done, but the internet is smarter than that. Bravo investigators went to work to figure out if these really were renovations done by Gorga himself or was he stealing these photos from other sites?
Article continues below advertisement
On Jan. 11, Gorga posted a photo of a very "in right now" kitchen with a gorgeous gray island and white cabinetry. He captioned it, "Another flip. This house sold for 759,000.00 #growwithgorga."
The same exact image was shared on Design Depot's Instagram account more than two years ago. Nadav Havakook, the actual photographer behind the photo, told Page Six that Gorga "definitely did not have permission to use my images. The photoshoot was for my client Design Depot."
Article continues below advertisement
Gorga also stole photos of a stranger's house and claimed he had a hand in its design.
In a now-deleted post from Gorga's Instagram post, he featured two houses in a "Before and After" format with the caption, "Look at this flip worth $1.9m. Took me 6 months to turn this around. Ripped off the roof & added to the second floor. I think I might move in."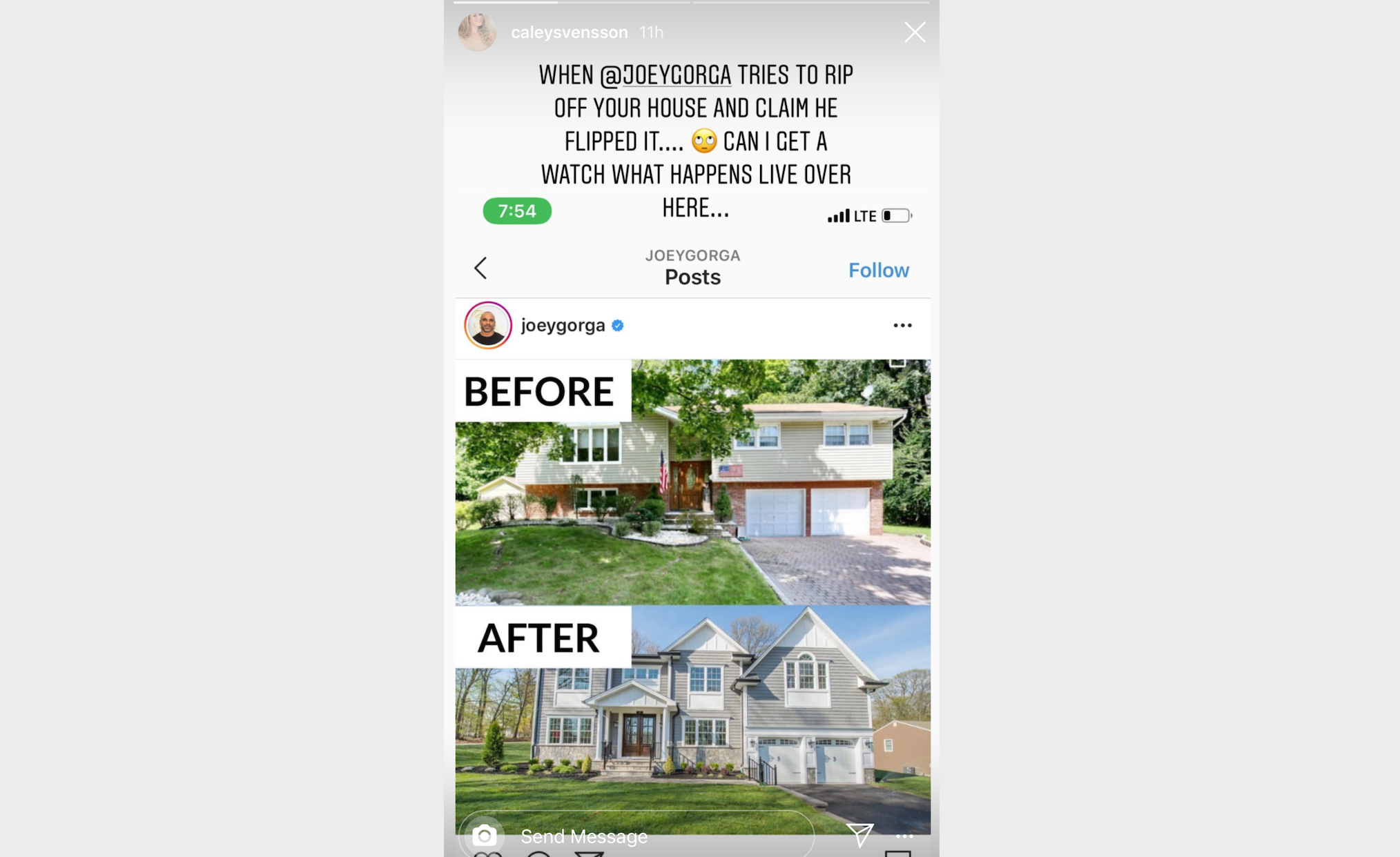 Article continues below advertisement
Internet sleuths quickly deduced that these photos were not even of the same house and the "after" shot belonged to a woman named Caley Svensson. She took to Instagram to call Joe out for using a photo of her house. After many questions, Joe finally responded to the claims said it was just a social media snafu.
He admitted that the before and after photos were not of the same house, but said he did work on the gray home featured in the "after" picture. Gorga told Page Six, "I helped fund that project," he said. "I'm a private lender. I did fund the deal."
Despite this controversy, Joe has already sold $2 million worth of property in the beginning months of 2020 alone, so he must be doing something right!