Former NFL Player, Joe Thomas, Lost 50 Pounds and Looks Amazing
Former offensive tackle, Joe Thomas, stunned NFL fans when he revealed his amazing weight loss transformation on NBC's 'The Titan Games'.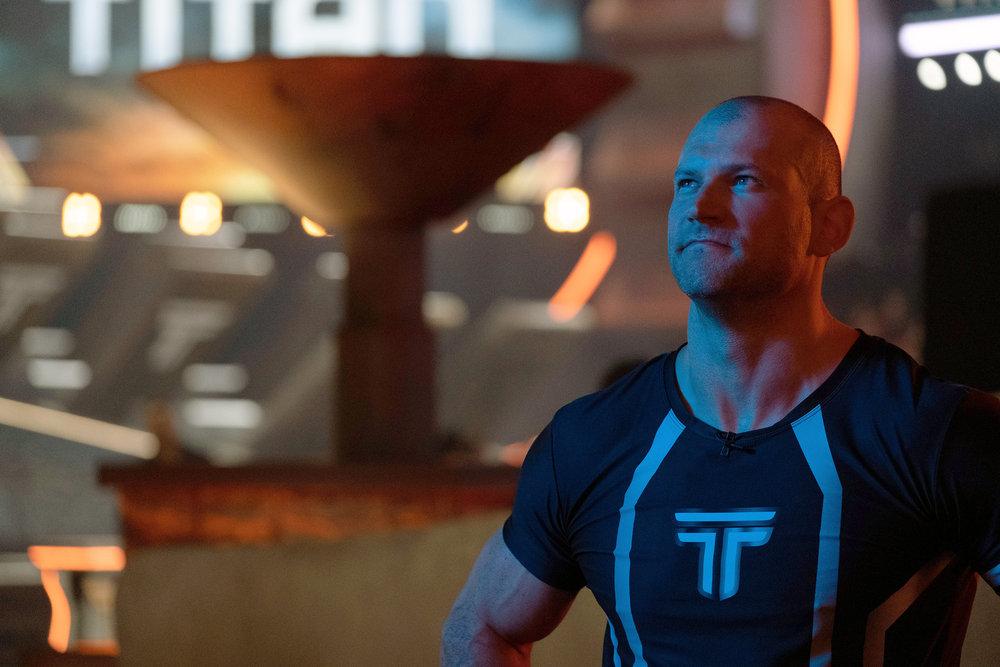 Football players come in all shapes and sizes. Some defensemen have more meat on their bones so they can be a force and protect their quarterback. While some other players, like a kicker, are small and petite. When it comes to weight and size in the NFL, there are so many different body types. That's why when former NFL player, Joe Thomas, weighed in at 312 pounds, no one batted an eye.
Article continues below advertisement
Joe Thomas played for the Cleveland Browns.
Joe Thomas is arguably one of the most accomplished and decorated athletes to ever play in the NFL. He was selected third overall by the Cleveland Browns in the 2007 NFL Draft and became one of just five players in NFL history to be selected for the Pro Bowl in each of his first 10 seasons.
Article continues below advertisement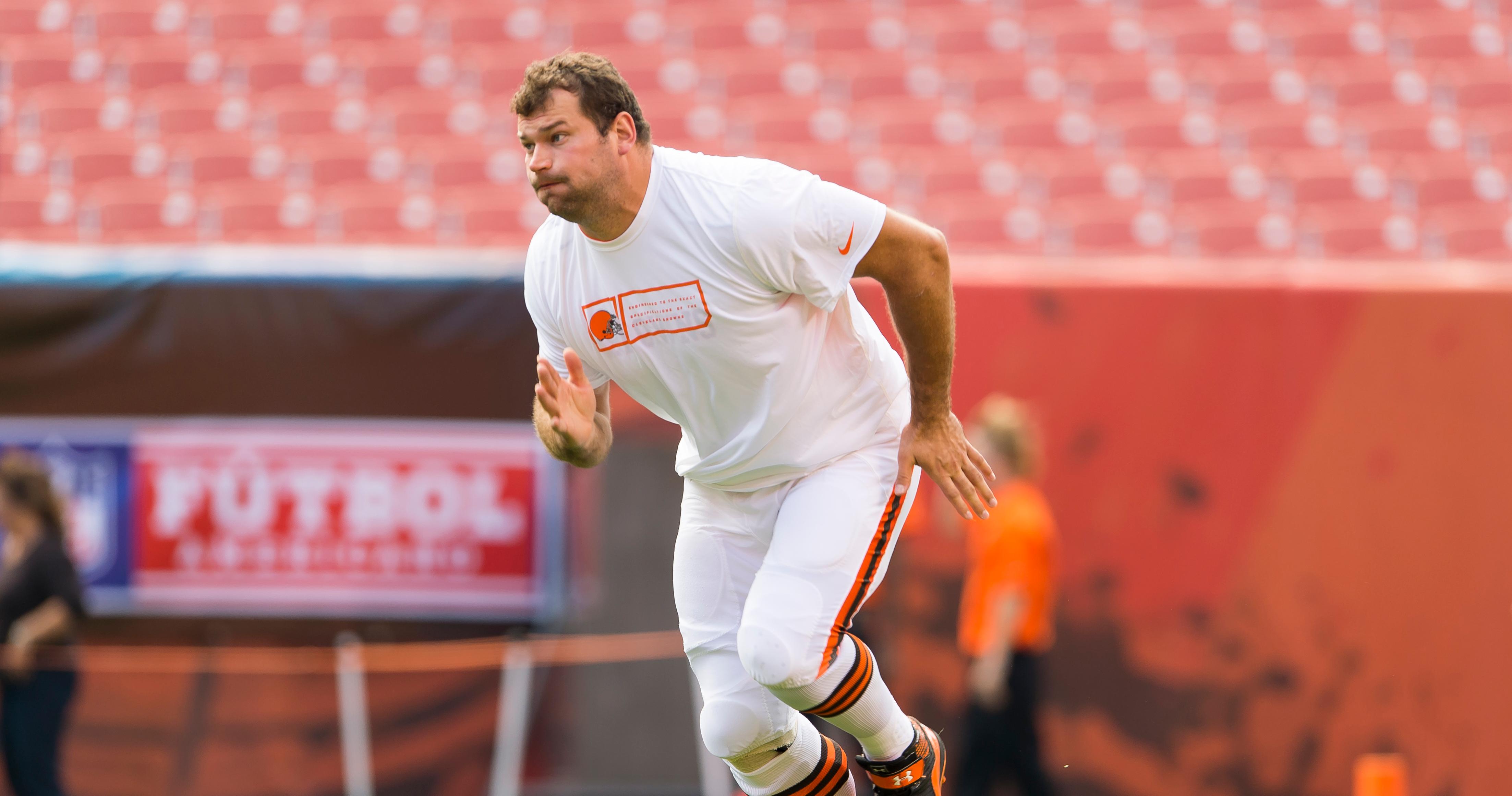 His 10,363 consecutive snaps played is the longest streak in history. He was also the only player in team history to earn the Cleveland Browns' Walter Payton Man of the Year Award multiple times (2010, 2012 and 2016). Following an injury, and after an illustrious 11-year NFL career, the NFL iron man decided to retire from the league.
Article continues below advertisement
After retirement, he thought it was time to get in shape.
In a piece for Men's Health, Joe detailed his weight loss and how exactly he lost all that weight. He wrote, "After I retired, it was really easy to lose that first 20, 30, 40 pounds. I just dialed back my calories to eat like a normal human. But after that, I had to eat smarter. As I tracked my meals, I started to understand my ideal ratio of protein, carbs, and fats. Tracking foods on the app and realizing, wow, this one food has so much added sugar—that was a huge thing for me."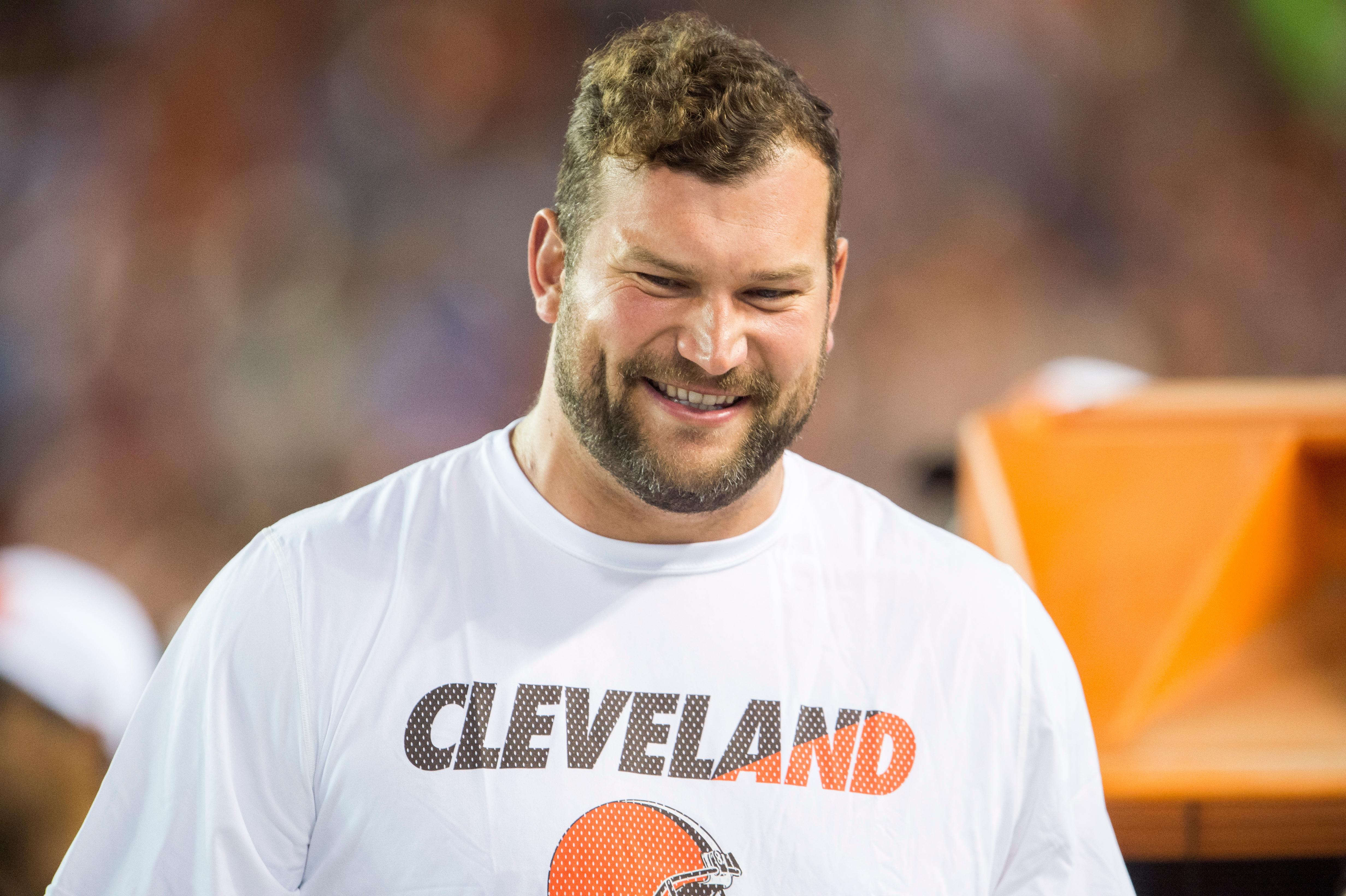 Article continues below advertisement
He continued, "My best strategy has been low carb, but flexible—with some intermittent fasting. For me, the fasting has the primary benefit of eliminating breakfast, which for me was 800-1,000 calories. Eating fats and proteins now actually keep me full. When I eat carbs, though, I only get hungrier. Christmas morning, I finished off a stack of 10 pancakes my wife made—probably 3,000 calories. And two hours later I was hungry."
When it comes to working out, he actually turned to yoga.
Joe credits yoga practices for a huge reason behind his weight loss. He explained, "I also love yoga. It makes my body feel REALLY good. It helps my joints and it's also cardio for me. My wife laughs. She calls it a stretch. But for me it's a great workout because I sweat heavily. I'm down to 255. I'm actually trying to lose a little bit right now. I guess that's kind of what everybody says."
Article continues below advertisement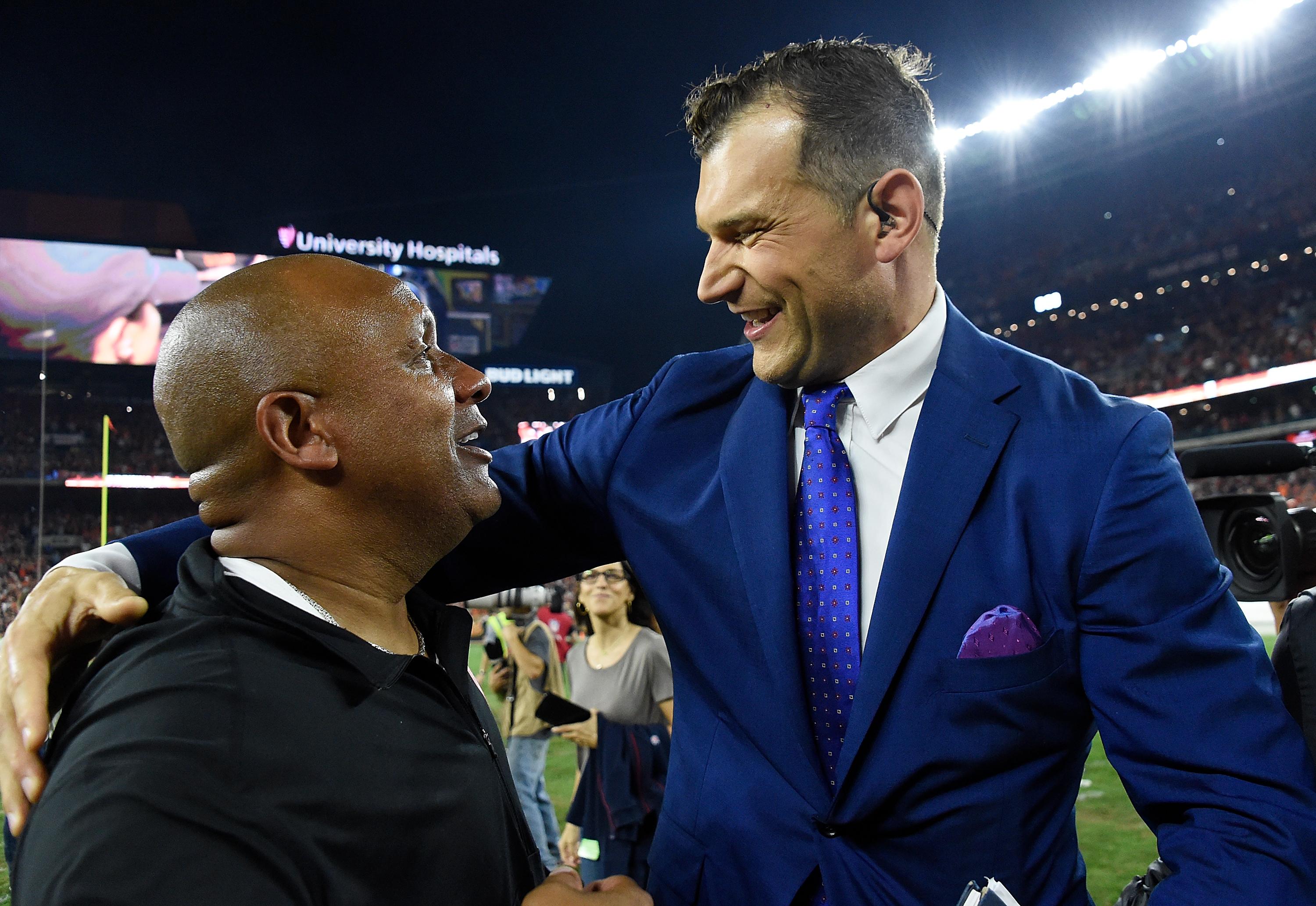 He also told Men's Health that a lot of time in the pool did him good because his joints are so stressed from his years in the NFL. He wrote, "I'm doing a lot of single joint exercises. I also fell in love with swimming and biking. Low impact cardio is best, because I'm a bigger guy."
Article continues below advertisement
Joe joined 'The Titan Games' because he missed the competition.
When his wife asked why he would want to try out a show like The Titan Games, Joe wasn't sure how to put his answer into words. He told ESPN Wisconsin, "...the thing that the Titan Games did for me that I really loved was, it puts you back into that competition mode that you don't get any of when you're retired."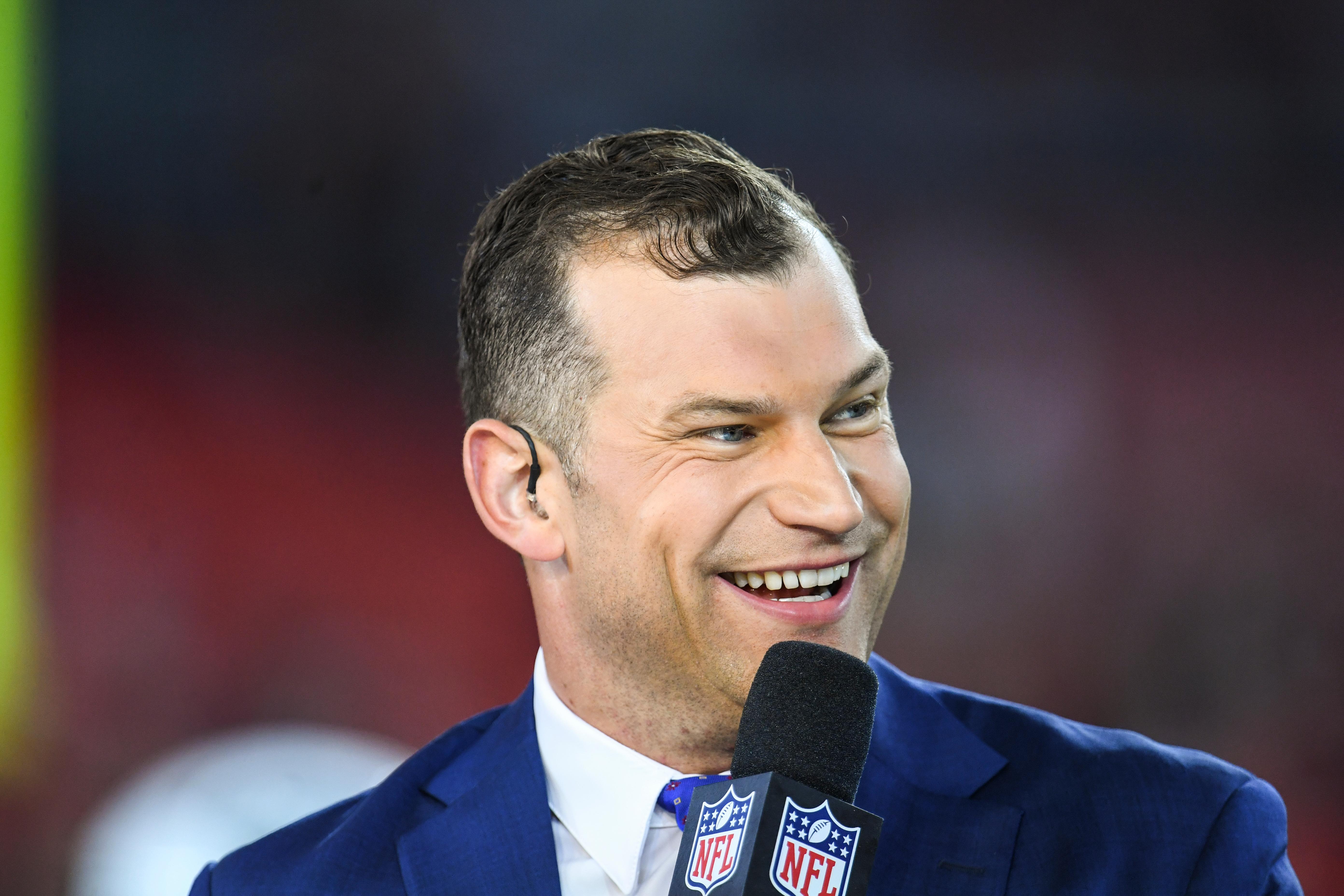 He continued, "The Titan Games did give me a taste of that, and part of me liked that part. And I would maybe do something similar again because I did like getting those competitive juices flowing the way they did on Sundays."