Joey Fatone on Seeing NSYNC's 2020 Comeback, Reunions, and More (EXCLUSIVE)
In this exclusive interview, Distractify catches up with NSYNC singer Joey Fatone to discuss "Bye Bye Bye's" return to iTunes' top charts and more.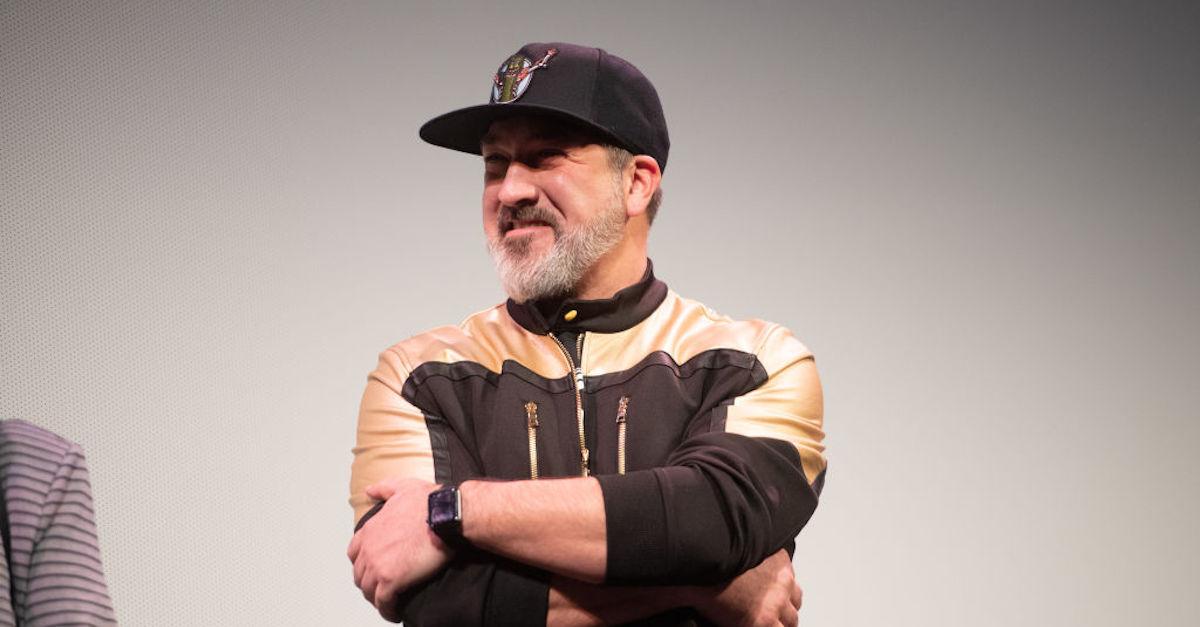 There's definitely no denying that 2020 was an emotional roller coaster, to say the least, though one positive thing to come out of the incredibly tumultuous year was saying "Bye Bye Bye" to former POTUS, Donald Trump. This ultimately resulted in the hit NSYNC song making a highly anticipated comeback. Needless to say, millennials and members of the band alike were truly jazzed.
Article continues below advertisement
Distractify had the honor of catching up with NSYNC heartthrob, Joey Fatone, while he was promoting Heluva Good!'s Virtual Snacking Buddy giveaway, to discuss what it was like to see his hit pop song return to iTunes' top charts, how he's managed to stay in touch with other members after almost 20 years, and more.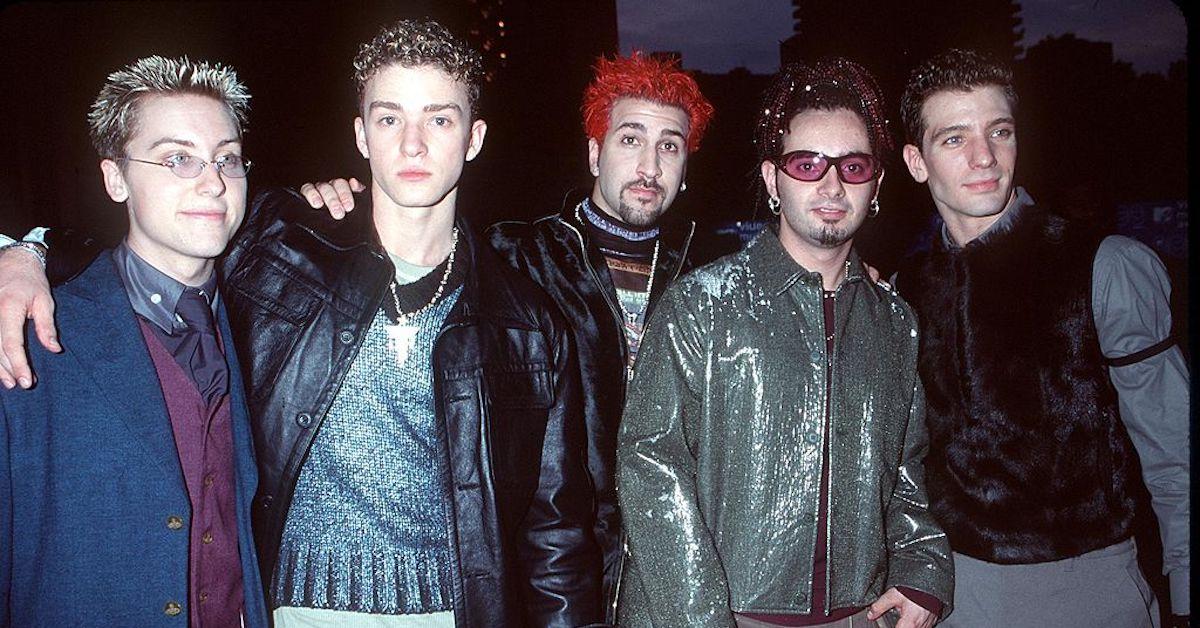 Article continues below advertisement
Joey Fatone was shocked — and excited — to see "Bye Bye Bye's" resurrection.
After it was announced that Trump had officially lost the grueling 2020 presidential election, two widely beloved oldies made epic returns to iTunes' top charts. According to The Independent, Miley Cyrus' "Party in the U.S.A." returned to the platform's list of Top 100 songs, along with NSYNC's hit song "Bye Bye Bye," which made a victorious comeback to celebrate Trump's loss.
As a member of NSYNC until the band officially announced their breakup in 2007, Joey couldn't believe one of his hit songs had started topping charts once again, a full 20 years after its release.
"We were like, 'What? Why?'" he laughed. "And of course, later on, we discovered everyone was singing 'Bye Bye Bye' because Trump was leaving. We didn't say anything, but people were playing it! I had no idea, it was lit! It was weird! It was crazy."
Article continues below advertisement
No reunion tours are in the works, but Joey and his bandmates have stayed in touch.
Joey tells us outright the chance of a reunion tour in the foreseeable future is a "huge negative" (yes, even for another surprise Super Bowl show), but he says he still talks to his former bandmates on the regular.
"We still talk, we do little things here and there. It's been nice that we're still friends," he says. "We still call each other if we need to help each other out, or if we want to do collaborations and stuff like that. It's just fun to be able to do things like that."
Article continues below advertisement
Joey even got together with Lance Bass to make a TikTok video — together, they made a tribute to fellow former bandmate Chris Kirkpatrick by posing with a metal pineapple in Lance's house while Simple Plan's "I'm Just a Kid" played, poking fun at the bandmate's nickname "pineapple head," in honor of his wild hair.
"Yes, I am an old dude on TikTok," he jokes, reassuring us he'll never get into the dances... though we all know bringing the "Tearin' up My Heart" choreography to the app would be truly rad.
Check out his proudest video to date with former bandmate Lance, below.
Article continues below advertisement
Joey's spending quarantine in Florida, though sadly not on the Tampa stadium stage.
As Joey said, he has zero plans to perform during the Super Bowl halftime show, though he's gotten some speculative phone calls regarding an on-stage reunion since he's a longtime Florida resident. However, instead of cutting a rug at the Raymond James Stadium, he says he will simply be watching the game on TV from his Orlando home, obviously with a selection of next-level snacks.
Article continues below advertisement
In the name of snacking, Joey partnered with Heluva Good! to promote the brand's Virtual Snacking Buddy, which will be won by one lucky snacker. The Virtual Snacking Buddy comes with a pair of snack stands with iPads attached to the top to help you and a bud you feel like you're watching the big game together. Fans can enter to win a pair from Jan. 21 through Jan. 28 on Heluva Good's website — so bottom line: We're dying to win one.
"I'll be in Orlando with my snacking buddy Sean from Boyz II Men," he tells us. "We have a lot of fun with it."
If you don't believe us, watch the video of them testing out the Virtual Snacking Buddy, below — it certainly seems like the perfect addition to your (hopefully distanced) viewing party this year.
Article continues below advertisement
Joey's friendship with the rest of NSYNC has survived a band breakup, various reunion shows, TikTok videos, and a well-deserved return to the top iTunes charts. If any of us win Heluva's Virtual Snacking Buddy, we'll want one for Joey, Justin, Chris, Lance, and JC, too.