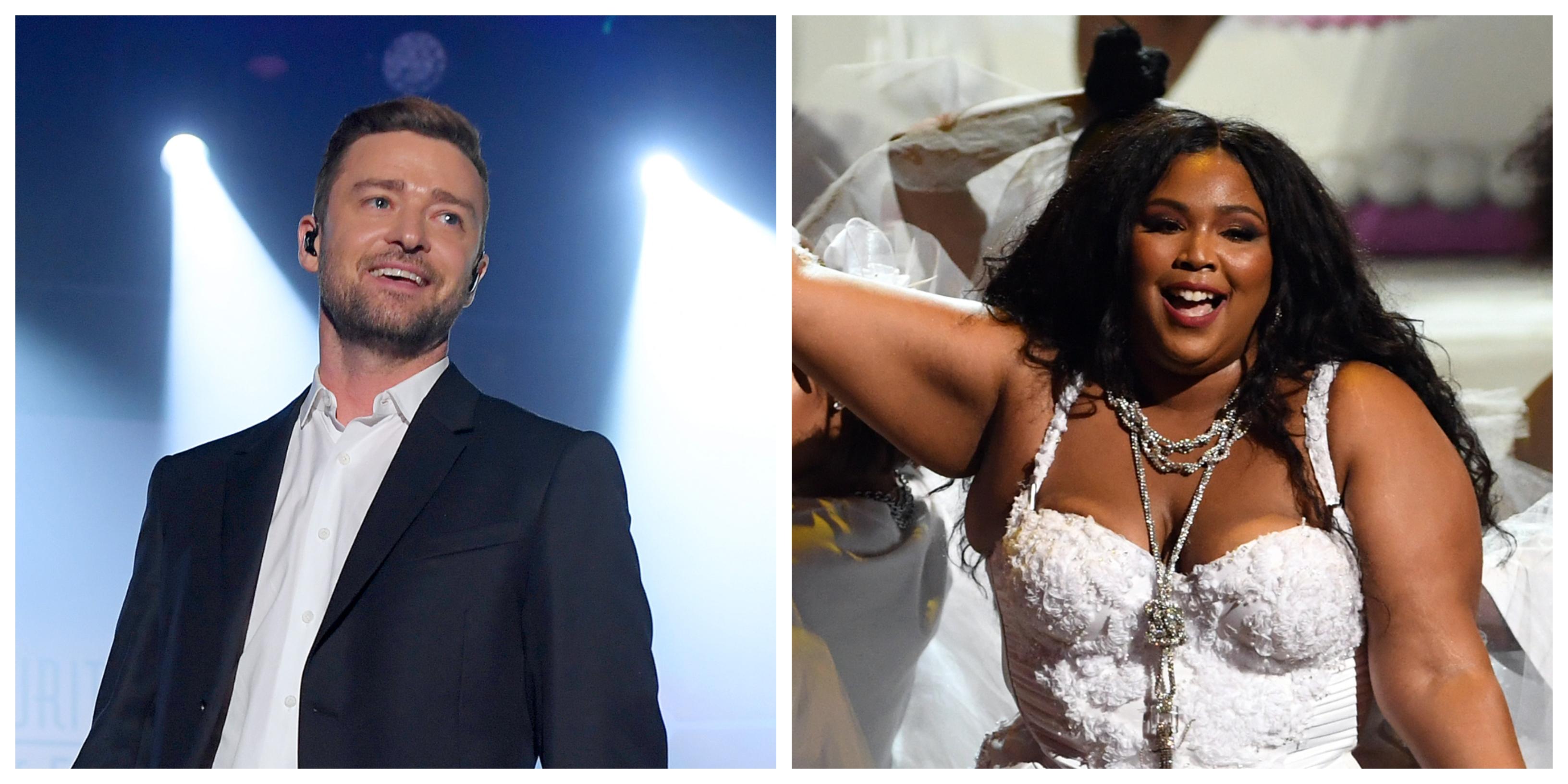 Thank You, Music Gods! The Lizzo and Justin Timberlake Collaboration Is One We Needed in Our Lives
There is a new collab on the horizon that we never knew we needed in our lives… until now. Fans went crazy after Justin Timberlake posted a video on his social media of a behind-the-scenes clip of himself rocking out with Lizzo. "Get back, get back," you can hear in the background as the two artists wave their hands to the upbeat tempo.
Article continues below advertisement
"… @Lizzo flames, brb," the former boy-bander captioned the video. While it has not been confirmed when the track will be released or what the title of the song is, we know it's going to be big. Look out, Billboard Hot 100!
"Did some rap s--t wiff JT," the rapper posted on her Instagram story. Basically, we can't wait to hear the finished product.
Article continues below advertisement
While many fans may be familiar with the personal and professional life of the former NSYNC member, Lizzo has blown up on the music scene this past year. Besides performing at this year's MTV Video Music Awards, here's what to know about the rising star.
Two years prior to her collab with Justin Timberlake, Lizzo almost quit music.
While some may have only just heard of Lizzo, she is not a newcomer to the music scene. In fact, the artist worked to break into the industry for the past 10 years. "It was a long road," Lizzo told People.
Article continues below advertisement
The Michigan native wanted to give up pursuing music altogether after releasing her song "Truth Hurts," which she thought was a hit, but received no traction. "The day I released "Truth Hurts" was probably one of the darkest days I've had ever in my career. I remember thinking, 'If I quit music now, nobody would notice,'" she told the outlet. "This is my best song ever, and nobody cares. I was like, 'F--k it, I'm done.'"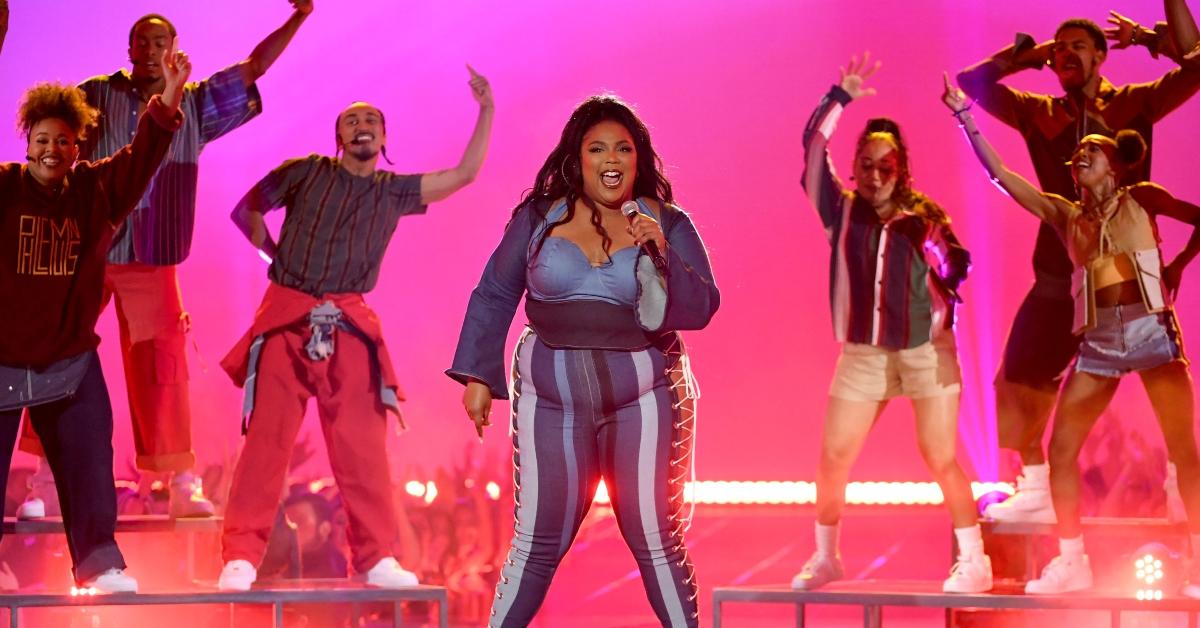 Article continues below advertisement
However, the 31-year-old explained that because of the support system surrounding her, she was able to push through. Now, "Truth Hurts" is currently No. 1 on iTunes after being dusted off two years later when the Netflix Rom-Com Someone Great featured the hip-hop track in the movie.
Lizzo confessed her disbelief in the situation, saying, "[What] a moment in a movie can do for an artist is crazy." She continued: "I had everything else: the hard work, the good music, touring — but then there's that extra-special magic that nobody really knows what it is that can really change your life."
Article continues below advertisement
You'll see her in the new Hustlers movie!
Lizzo will appear in the highly anticipated film Hustlers, which will premiere in September 2019. The film, which will feature some of the biggest A-list stars in Hollywood, including Jennifer Lopez, Lili Reinhart, Cardi B, Constance Wu, and Keke Palmer, is about former strip club employees running a scam on their rich clients.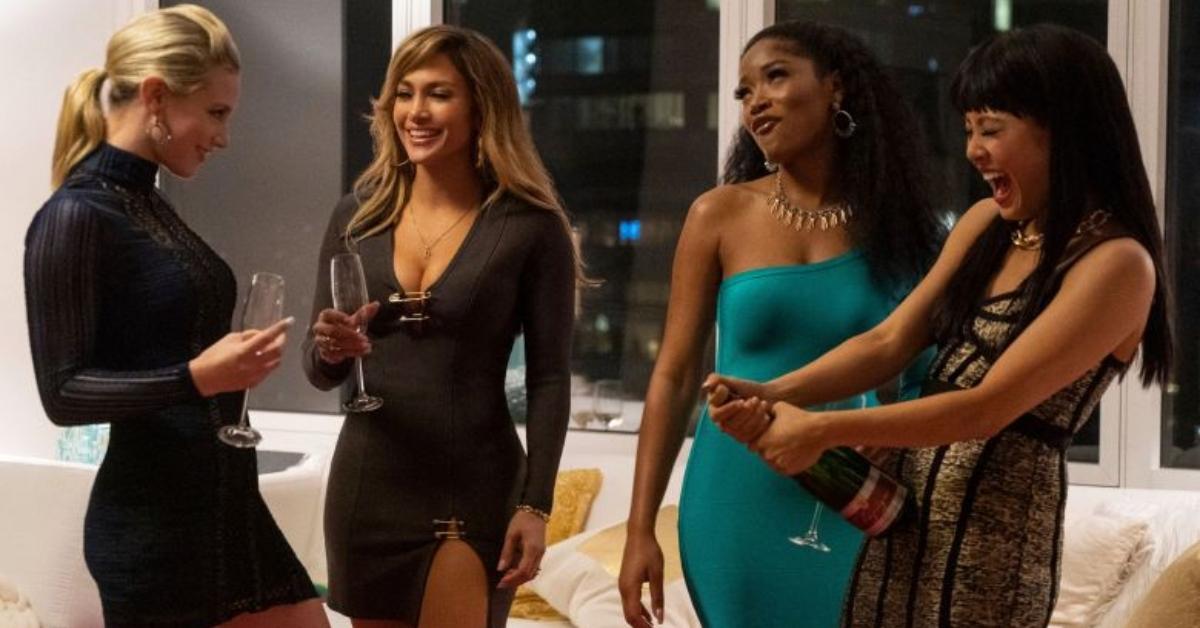 "SAY WHADDUP TO LIZ THE FLUTE PLAYIN STRIPPUH W/ A HEART OF GOLD. SO EXCITED TO BE PART OF @HUSTLERSMOVIE," the singer captioned a clip of herself from the movie. Adding, "Fun fact: I was soooo sick w/ the flu while filming I was shivering in-between takes and had a doctor come to set and give me a shot of b12. Hard work pays off tho, ho!!!!!"
Basically, this is Lizzo's time to shine. And, we're just living for every moment of fabulousness she's giving us.