Judge Brinkley Is Sparking a Lot of Controversy in the 'Free Meek' Docu-Series
The 'Free Meek' documentary came out on Amazon and revealed a lot about Meek Mill's judge, Genece Brinkley. What we know about the controversy.
If you've been actively following Meek Mill's court case, you're most likely looking forward to watching Amazon's new documentary series called Free Meek.
It details the "Going Bad" rapper's legal saga and the investigators involved with the case, as well as everything that's happened since the singer's initial arrest.
And since Judge Genece Brinkley has overseen his cases since 2008, she's obviously a key player. But many are finding her to be quite controversial.
Article continues below advertisement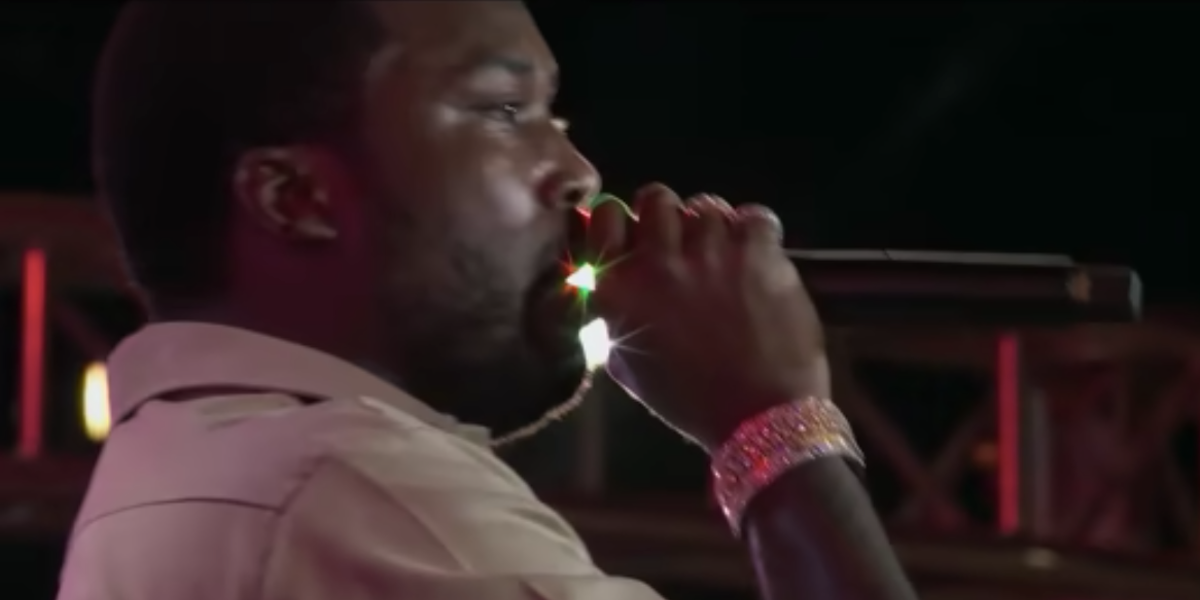 The documentary series, Free Meek, details Meek Mill's first court case with Judge Brinkley in 2008.
When Meek Mill (given name: Robert Rahmeek Williams) was first arrested at age 19 in 2008, Judge Genece Brinkley gave him 11-23 months in prison and seven years of probation. He was charged with drug possession, firearms violations, and simple assault.
And initially, Meek was relieved — he thought the consequences would be far worse. But they got increasingly unfair as time went on.
Article continues below advertisement
In 2014, Brinkley accused him of violating probation.
Like I said, things escalated. According to the Philadelphia Inquirer, the rapper scheduled concerts to promote his music, and Brinkley claimed he'd violated probation, forcing him to cancel his tour for a month. She also ordered Meek to start participating in etiquette classes.
Then, in 2014, Brinkley sentenced Meek to another three to six months for scheduling shows against her orders, with yet another five years of probation.
Article continues below advertisement
In 2017, Meek reportedly violated parole and went back to prison.
Three years later, according to Bustle, Meek was sentenced to two to four years in prison for reportedly violating parole. She had cited a reported failed drug test and a violation on travel restriction, as well as two arrests outside of Philly.
This sparked pure rage within the rapper's fanbase — they found the sentence to be unfair. Eventually, Meek was released in April 2018, but fans were still enraged by the punishment he endured.
Article continues below advertisement
The 2017 sentence was harsh, and Meek's legal team took action.
"I gave you break after break, and you basically just thumbed your nose at this court," Brinkley reportedly retorted.
Brinkley was under FBI investigation last December in response to Meek's claims of bias, per Newsweek, and in July 2019, Brinkley was removed from his case. It was definitely for the best.
Article continues below advertisement
His legal team is still seeking justice for Meek.
Meek's 2008 conviction was eventually overturned.
Additionally, on August 27, a hearing will take place to decide if Meek gets a retrial, or if the case will be abolished. Fans and human rights activists alike are pushing for his freedom.
Article continues below advertisement
It pretty much goes without saying that Meek was treated quite unfairly, and that Judge Brinkley was totally biased while working on his case. Hopefully, Meek will end up getting the justice he deserves, and won't have to endure anything like this ever again.
Fingers crossed — Meek deserves freedom.