The Allison Mack Trial Is Near: Her Journey From 'Smallville" to Alleged Sex Trafficker
'Smallville' actress Allison Mack will stand trial starting April 29, 2019 on sex trafficking charges stemming from her involvement with NXIUM and its leader, Keith Raniere. Get the details on the alleged cult.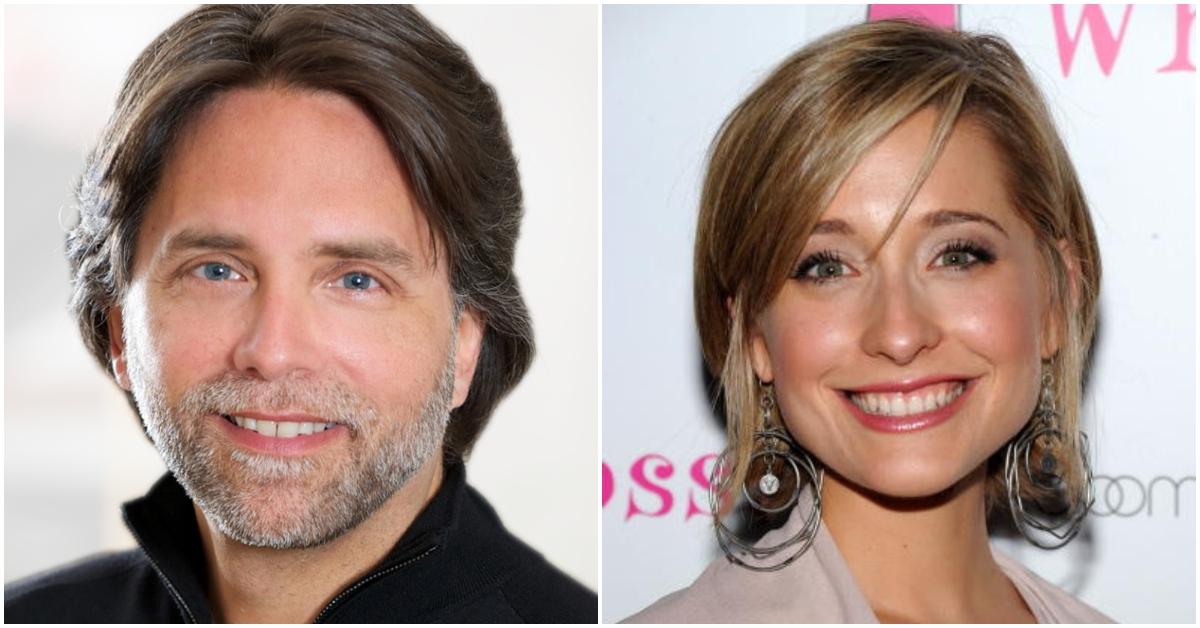 Until last year, chances are if the name Allison Mack rang any bells with you, it was for her portrayal of Clark Kent's friend Chloe Sullivan on Smallville. However, she's more widely known now for her involvement with NXIVM, a multi-level marketing company that has been called a cult.
Article continues below advertisement
The charges Mack faces center on the secret organization she allegedly formed within NXIVM, called DOS. The events that led to her April 2018 arrest are kind of confusing, so if you need a refresher or a broad overview of the case, we've got you covered.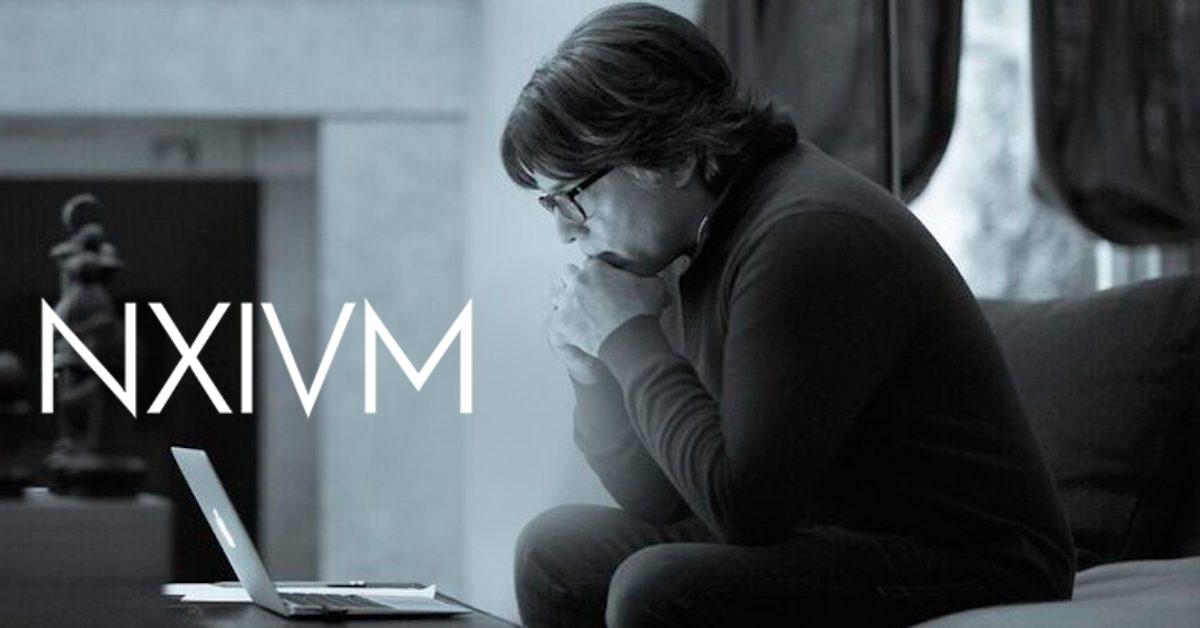 Article continues below advertisement
What is NXIVM?
Pronounced like "Nexium" (but wholly separate from the heartburn medication sold under that brandname), NXIVM is a program that offers personal and professional development courses called "Executive Success Programs." The stated goals of NXIVM are to teach people how to "experience more joy in their lives". It claims to be "guided by humanitarian principles" and centered on helping members "broaden the way we currently think about problems, and to help create solutions for a kinder, more sustainable, ethical world."
Founder Keith Raniere established ESP in 1998 with Nancy Salzman (who pleaded guilty to the charges against her in March of this year). Before founding NXIVM, Raniere had a program called Consumers Buyline — a "pyramid scheme" according to the NY Attorney General — and had worked for Amway, a multilevel marketing company that sells beauty, health, and household products.Within the organization, members referred to Raniere as "The Vanguard" and Salzman as "Prefect."
Article continues below advertisement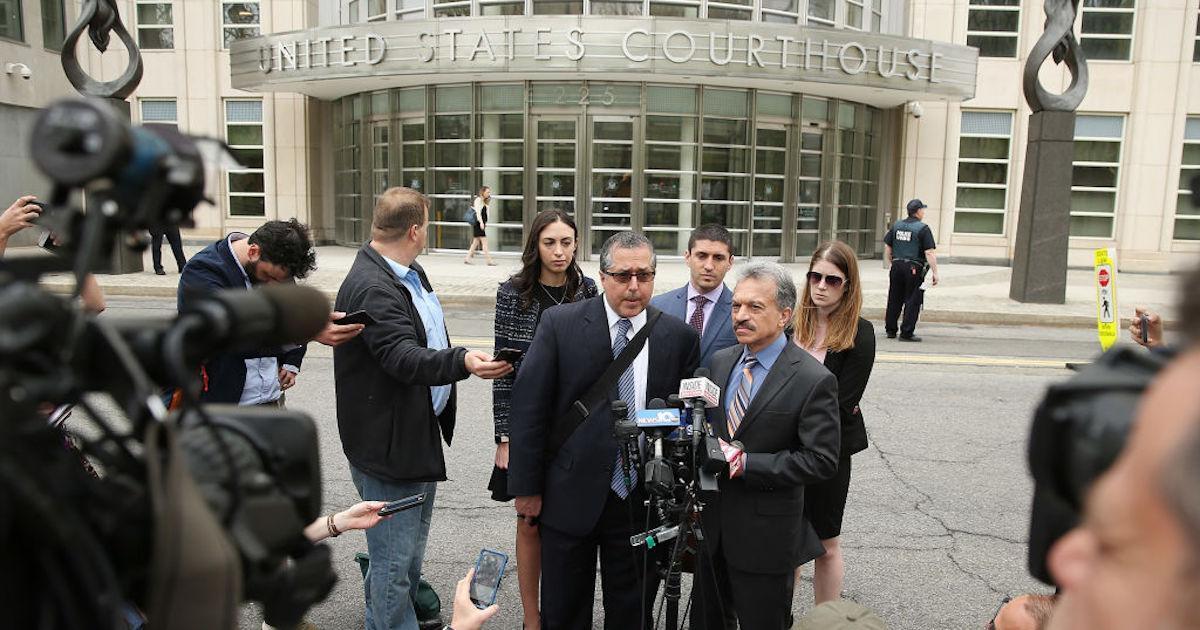 The organization also had a reverence for Raniere similar to that held by Scientologists toward L. Ron Hubbard. In fact, there are a lot of similarities in the way the organizations operate, in that they each offer courses that help climb a ladder toward an enlightened state of sorts.
Article continues below advertisement
The multi-day seminars, called "Intensives" ranged in length from three days to 16 days and in price from $1,200 to $7,500. Members are encouraged to recruit others to take the courses. But what elevated the organization from expensive brainwashing" (as a report by cult specialist organization The Ross Institute put it) to a criminal organization is DOS.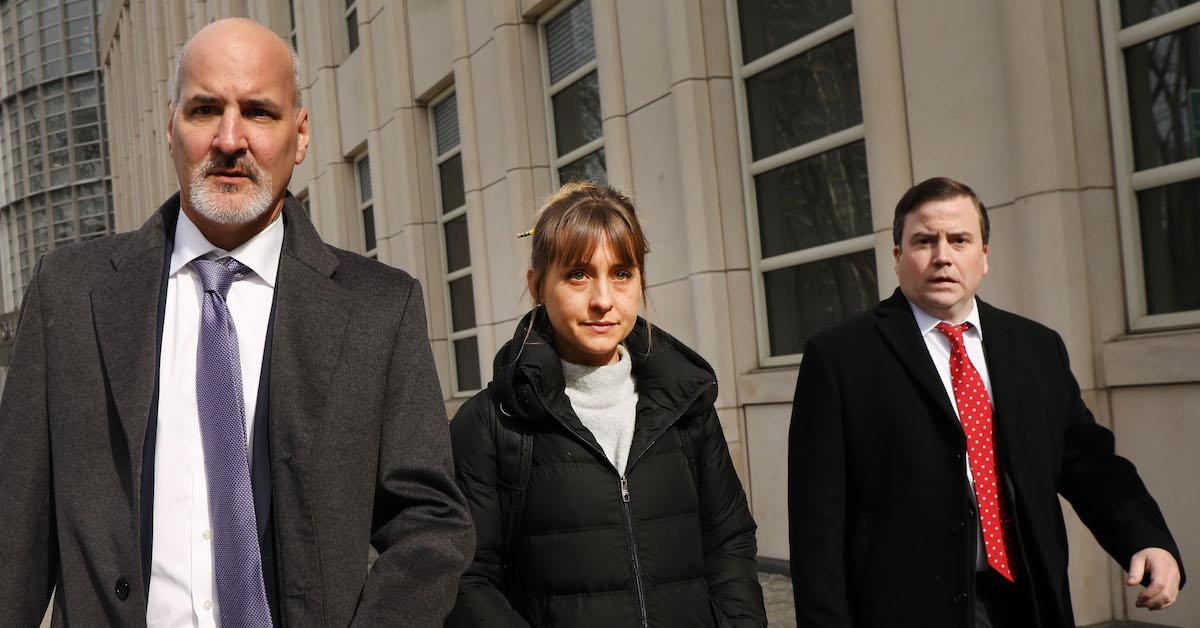 Article continues below advertisement
What is DOS and what does it mean?
DOS, also called The Vow, is a very secretive women-only organization that developed within NXIVM, where members were called "slaves" and ordered to recruit other "slaves" under penalty of punishment. As part of their initiation into DOS, the women were branded in their pelvic area with a symbol that is made from the initials AM and KR: Allison Mack and Keith Raniere. According to former members, Mack was basically the master of DOS and Raniere is her master, ergo the master of all DOS members.
Members were told this sisterhood would help them reach the next level in their spiritual growth and they were required to give over sensitive materials and information as "collateral" that could be used against them if they defected or betrayed the sanctity of the group.
Article continues below advertisement
DOS comes from the Latin phrase "Dominus Obsequious Sororium," which means "Master of the Obedient Sister," and according to witnesses and evidence in the case, the "sorority" was really a recruitment tool for Raniere's harem of sex slaves. Slaves were also required to restrict their calorie intake to under 800 a day and maintain meticulous food diaries. If they failed to follow their masters' orders, slaves would be humiliated by being put in cages or being forced to wear cow udders and endure verbal abuse.
They were also forced to text their masters morning and night and be ready to respond to their master by text within 60 seconds or face starvation or other physical punishment.
Article continues below advertisement
Is NXIVM still around?
While surely none of this makes NXIVM seem like the sort of program you'd be eager to join, you couldn't sign up right now even if you wanted to. Their website currently redirects to a message to members announcing the suspension of all activities. "It is with deep sadness that we inform you we are suspending all NXIVM/ESP enrollment, curriculum, and events until further notice."
Though they don't refer directly to the criminal suits, the message does say, "While we are disappointed by the interruption of our operations, we believe it is warranted by the extraordinary circumstances facing the company at this time. We continue to believe in the value and importance of our work and look forward to resuming our efforts when these allegations are resolved."
Article continues below advertisement
Allison Mack isn't the only celebrity associated with NXIVM.
While she's certainly the most notorious, Mack helped recruit other actors and famous figures into the organization. One of the biggest whistleblowers in the case is Sarah Edmondson, a Canadian actress whose credits include Are You Afraid of the Dark? and Stargate SG-1. She actually helped start the Vancouver branch of NXIVM and was involved for 12 years, until she was recruited into DOS by Lauren Salzman, daughter of Prefect Nancy Salzman.
Another Smallville actress, Kristen Kreuk (Lana Lang), says she took courses but had "minimal contact" with other members and was unaware of what was going on with DOS. Battlestar Galactica actress Nicki Clyne, who married Mack in 2017 (allegedly at Raniere's order), is also a member. Clyne's former co-star Grace Park was allegedly involved at one time. Virgin Airlines founder Richard Branson was said to have participated in ESP courses, but the tycoon denies involvement or having known Raniere at all.
Article continues below advertisement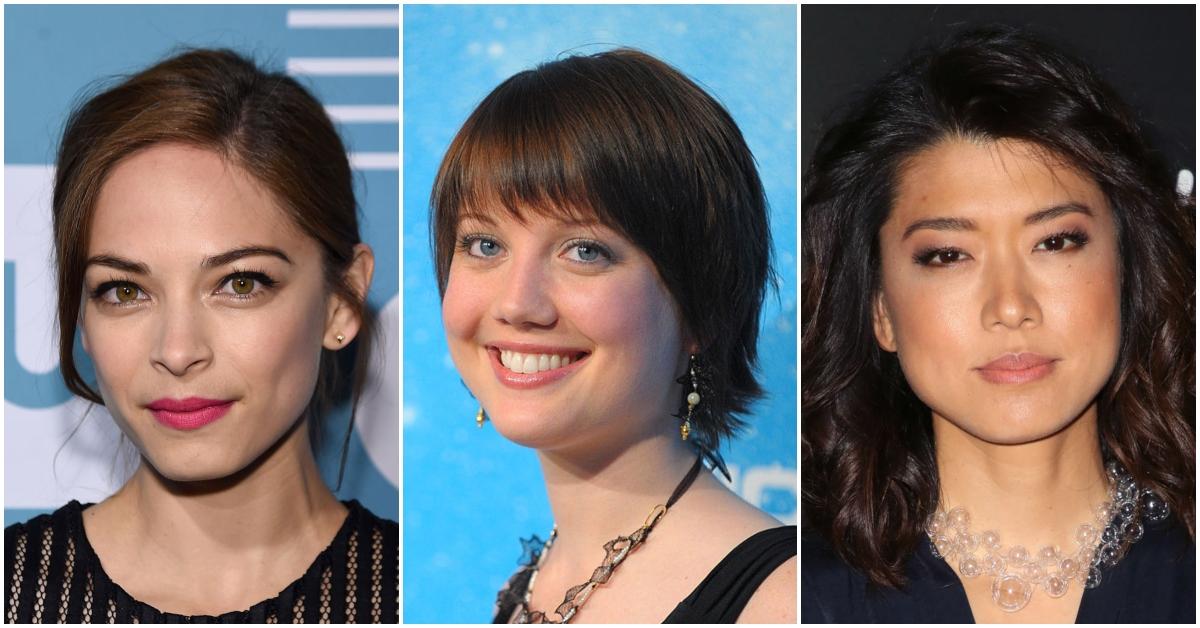 What charges do Mack and Raniere face?
Raniere and Mack were both charged with racketeering conspiracy, forced labor conspiracy, wire fraud conspiracy, sex trafficking, attempted sex trafficking conspiracy, and conspiracy to commit identity theft. Raniere also faces new charges of child pornography possession and child exploitation.
Other people charged in the case include co-founder Nancy Salzman (whose sentencing hearing is slated for July 10), Nancy's daughter Lauren Salzman, NXIVM bookkeeper Kathy Russell, and Seagram's heiress Clare Bronfman, who bankrolled the organization for some time.
Trial proceedings for Mack and Raniere were to begin April 29, 2019. However, Mack accepted a plea deal on Monday, April 8, pleading guilty to the federal racketeering charges. Her sentencing is scheduled for September 11, 2019. Fellow defendant Nancy Salzman entered a guilty plea earlier last week.
All the remaining defendants have entered not guilty pleas, as Mack previously had.