The Joey Votto TikTok Dance Video Is Viral Right Now –– Here's What to Know
Just about everyone with a TikTok account is talking about the viral video of Joey Votto dancing with a fan who held up a special sign for him in the crowd. Joey has been a professional baseball first baseman for the Cincinnati Reds since 2007.
Article continues below advertisement
The young girl had a major dream come true when she asked Joey to film a TikTok video with her before one of his major league baseball games. Joey's dance video with her has struck a chord with millions of viewers and people on social media are totally loving it.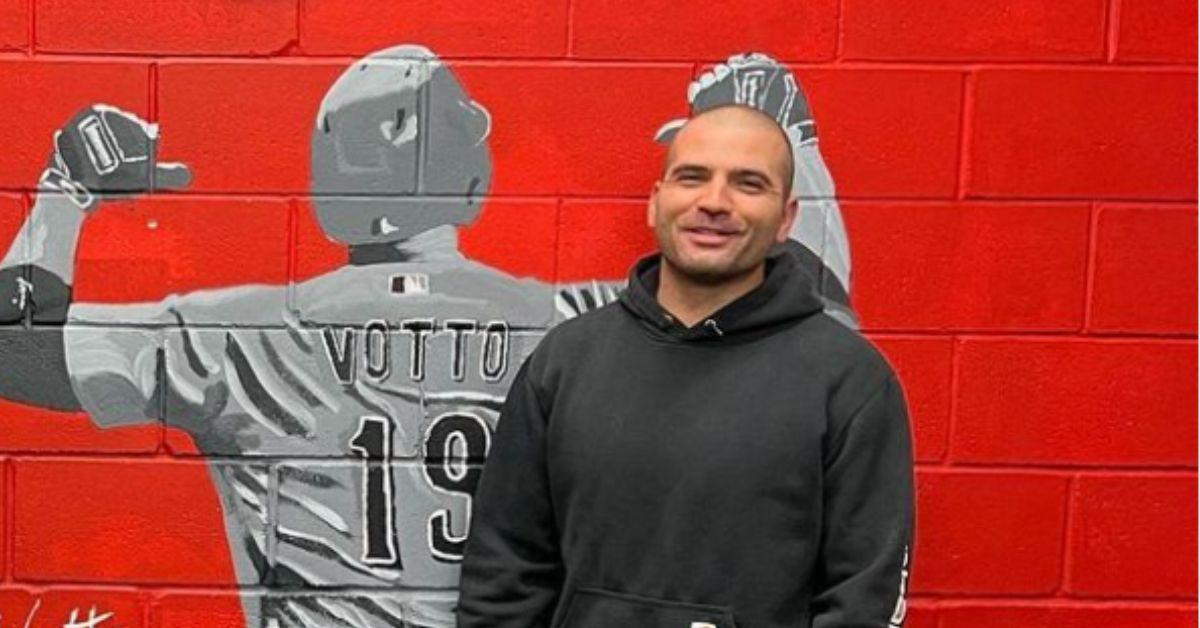 Article continues below advertisement
What is Joey Votto's TikTok dance video all about?
Before a recent MLB game, a young fan held up a sign in the crowd in an attempt to get Joey's attention. She wrote, "Joey Votto, will you make a TikTok with me?"
Fortunately for her, he noticed her sign and was willing to have a little bit of fun before his game got started. The girl's older brother recorded a clip of them doing a dance called "The Griddy" close to the field.
It's a good thing her brother was there to capture the moment, as she'll be able to look back on it as a memorable day from her childhood. It turns out her name is Jean Parks, and she uploaded the video to her own personal TikTok account.
As the video began getting traction with millions of views pouring in, her account suddenly got shut down. The fact that she is 12 years old and the minimum age requirement for a TikTok account is 13 is likely the culprit for her page's disappearance.
Article continues below advertisement
The conversation about Joey Votto's dance TikTok video has spread farther than TikTok.
People on other social media platforms such as Twitter are still talking about Joey's dance video. A lot of fans think the moment was totally precious and are happy it was captured in the first place. One user reposted the video calling Joey a legend. Her tweet has pulled in almost 1,000 likes so far from people who agree with her.
Article continues below advertisement
Joey Votto's TikTok dance video is a prime example of why so many people are fans of the baseball player.
Athletes are generally quite busy with a lot on their minds before getting ready for a game. The fact that he took time out of his day to give attention to a young fan says a lot about who he is as an athlete and as a celebrity.
It makes sense that he has 84,200 followers on Twitter and 120,000 followers on Instagram. His social media following doesn't hold a candle to the millions of people who show up to watch him and his team play games throughout their professional season.