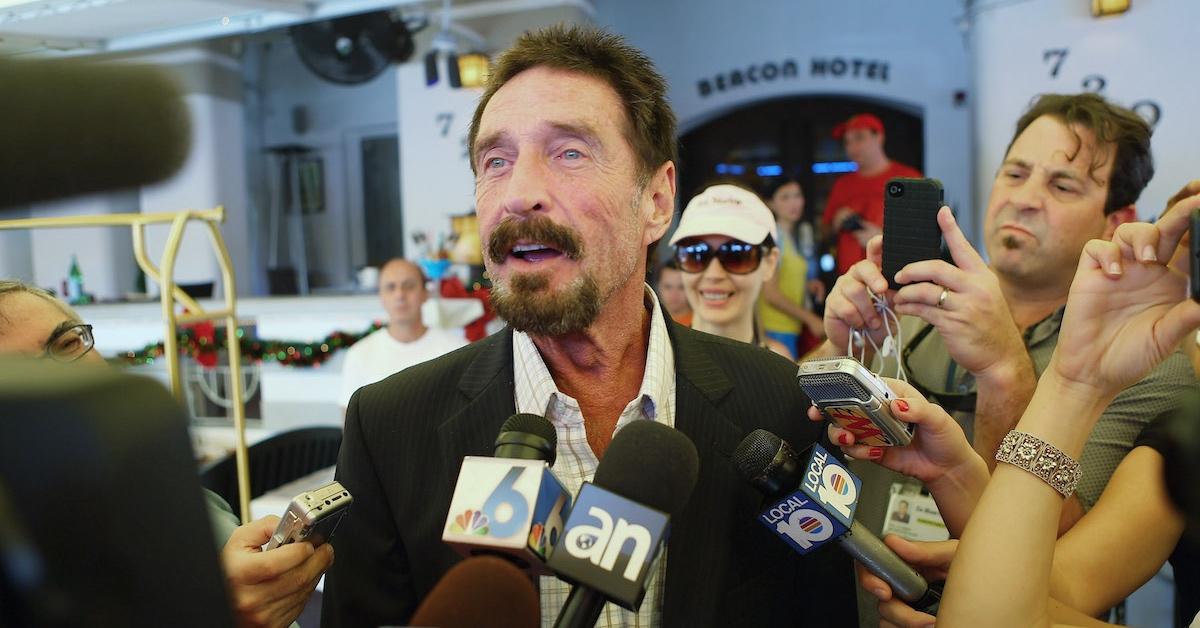 Social Media Believes That Software Mogul John McAfee's Death Is Very Suspicious
It's super common for the death of a public figure to make headlines. If there were no known medical issues and if it wasn't a case of old age, social media tends to speculate on what actually caused the death. And in the case of software mogul John McAfee, the speculation has taken a dramatic turn.
Article continues below advertisement
After it was reported that McAfee was set to be extradited back to the U.S. from Barcelona, Spain, the mogul was found dead. And of course, conspiracy theorists have been sharing their opinions on social media. The news of his death does seem a bit suspicious to many people.
So, the question of the day is: What was John McAfee's cause of death? Read on as we give you a full breakdown.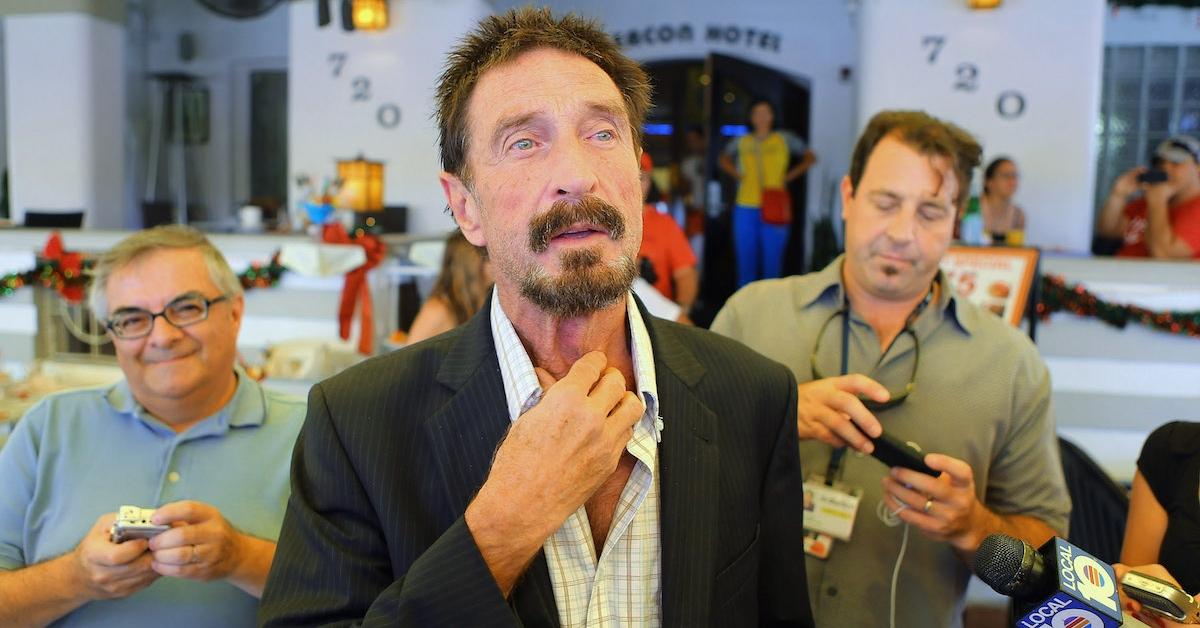 Article continues below advertisement
John McAfee's cause of death is under investigation, but some believe he likely died by suicide.
BBC reports that the software mogul was found dead in a Barcelona prison cell. The news broke just hours after a Spanish court agreed to extradite McAfee back to the U.S. to face charges of cryptocurrency fraud and tax evasion.
The Catalan Justice Department shared that medics tried to resuscitate the 75-year-old to no avail. They made it a point to say that at this time, "everything indicates" that McAfee died by suicide.
Article continues below advertisement
However, CNN Business reports that a spokesperson for the Court of Catalan shares that McAfee's death is currently under investigation. McAfee is said to have had a cellmate, but the prisoner was not in the cell around the time McAfee was found dead.
Article continues below advertisement
McAfee was being held in the Spanish prison after being arrested in October 2020. The software entrepreneur was accused of not filing taxes from 2014 to 2018, despite bringing in millions of income from his businesses, speaking engagements, and selling his story for a documentary.
The mogul was also indicted on separate fraud and money laundering charges in March 2021 that stem from the antivirus software that he was no longer affiliated with.
Article continues below advertisement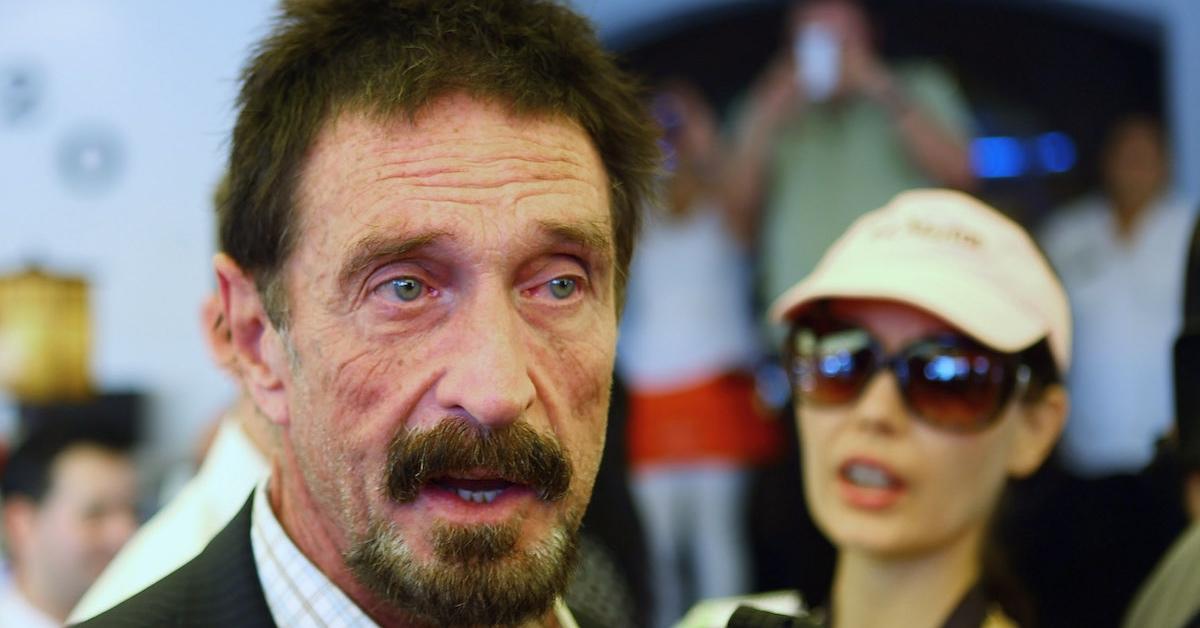 Social media believes that McAfee's death was not a suicide.
You can always count on social media users to share their sentiments — good or bad — about any situation. And McAfee's death is no exception.
Many believe that McAfee's death is suspicious and that it shouldn't be so quickly ruled a suicide. While these people are not medical examiners, they claim that it's simply could not be true because of the words of the software mogul himself.
Article continues below advertisement
In a November 2019 tweet, McAfee wrote that if his death is ruled a suicide, it's not true.
So of course, social media users have taken that tweet and run with it. Many believe he must have actually been killed by someone else. But others believe that it is highly possible that McAfee could have actually died by suicide.
Article continues below advertisement
Some are comparing John's death to that of Jeffrey Epstein and agree that it does seem highly suspicious. McAfee made the connection himself in an October 2020 tweet: "I am content in here. I have friends. The food is good. All is well. Know that if I hang myself, à la Epstein, it will be no fault of mine."
We just don't know the answer yet, and it's unclear if we ever will.
There is still an investigation underway, so hopefully, we will have concrete answers very soon.
At this time, we would like to give our deepest condolences to the family and loved ones of John McAfee.