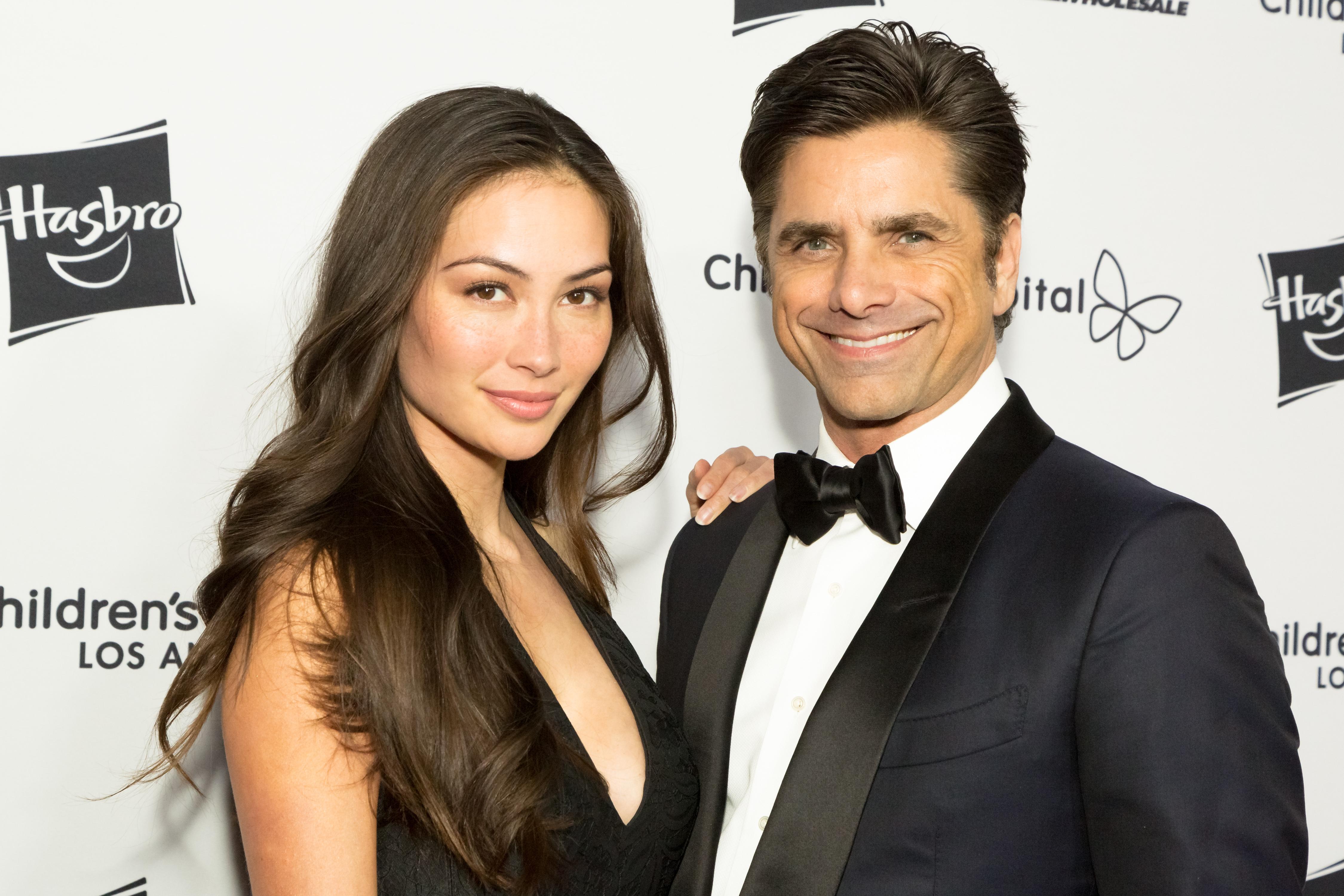 John Stamos Found His Happily Ever After With Wife Caitlin McHugh
It's safe to say that actor and singer John Stamos made some sort of deal with the devil in regard to his appearance. The man is almost 60 years old and looks the same as he did back in his Full House days. While he has been an eligible bachelor for many years following his divorce from model Rebecca Romijn, he has finally settled down again with a new wife.
Article continues below advertisement
So, who finally won John's heart? We have all the details on John Stamos' wife and family below!
John Stamos was married to Rebecca Romijn in the late 1990s.
Before John found his happily ever after with actress Caitlin McHugh, he was married to model and actress, Rebecca Romijn. The couple began dating in 1994 after they met at a Victoria's Secret fashion show in which she was modeling. They married on Sept. 19, 1998 at the Beverly Hills Hotel.
Article continues below advertisement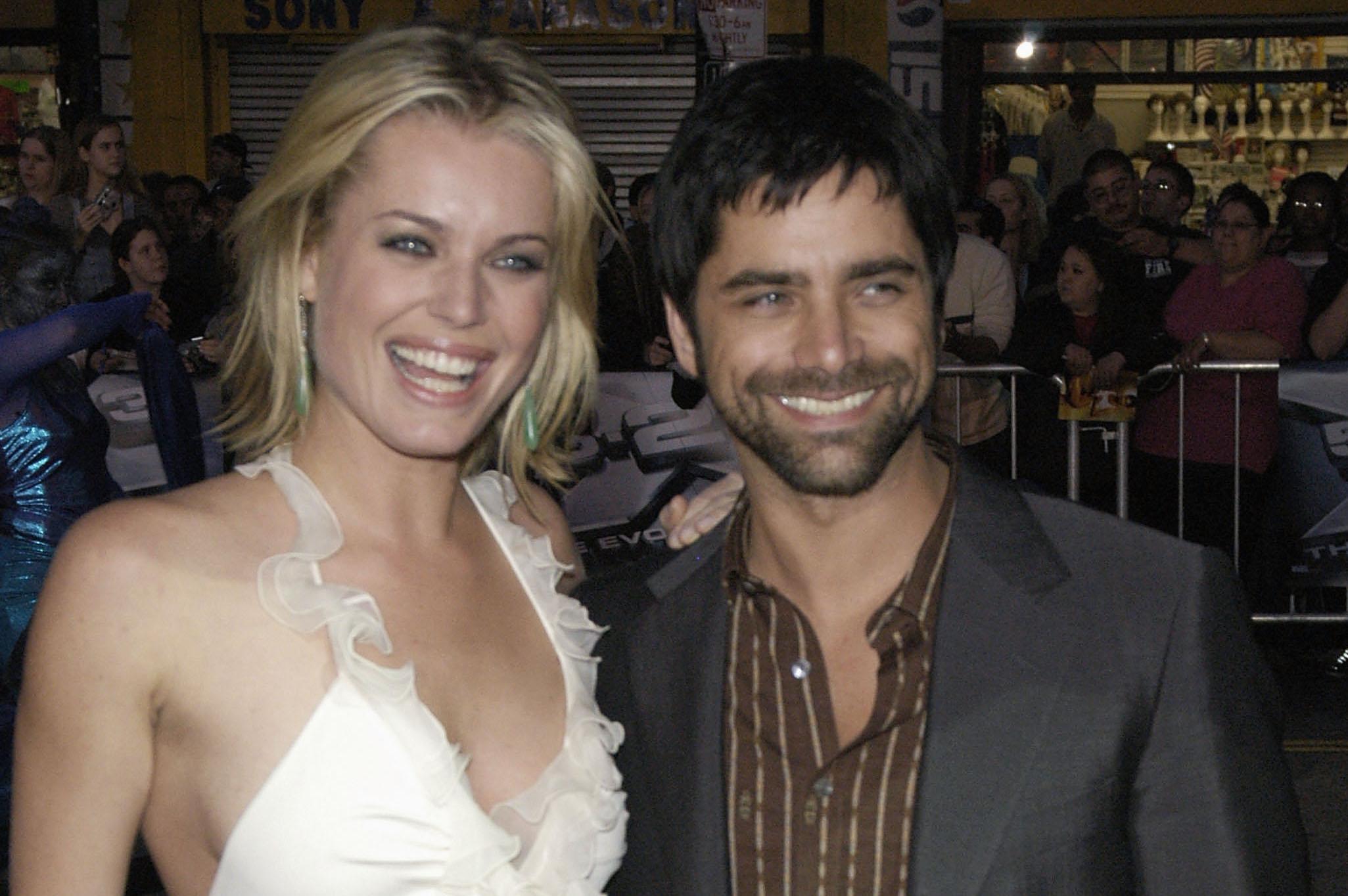 The two were married for six years before John filed for divorce in August 2004. According to People, there was speculation that John wanted to have children and Rebecca did not. Rebecca did go on to have children with her current husband, Jerry O'Connell.
Article continues below advertisement
John remained single for many years before tying the knot again.
John was a notorious bachelor before he finally settled down with actress Caitlin McHugh. Caitlin met John on the set of Fuller House, where she went to watch her roommate perform in an episode.
The two had another encounter that would soon blossom. "I walked in, I went, 'Hey, are you stalking me?' She was like, 'No…' That's why I love her," he told People. "She's like, 'What? No. I haven't thought of you twice.'"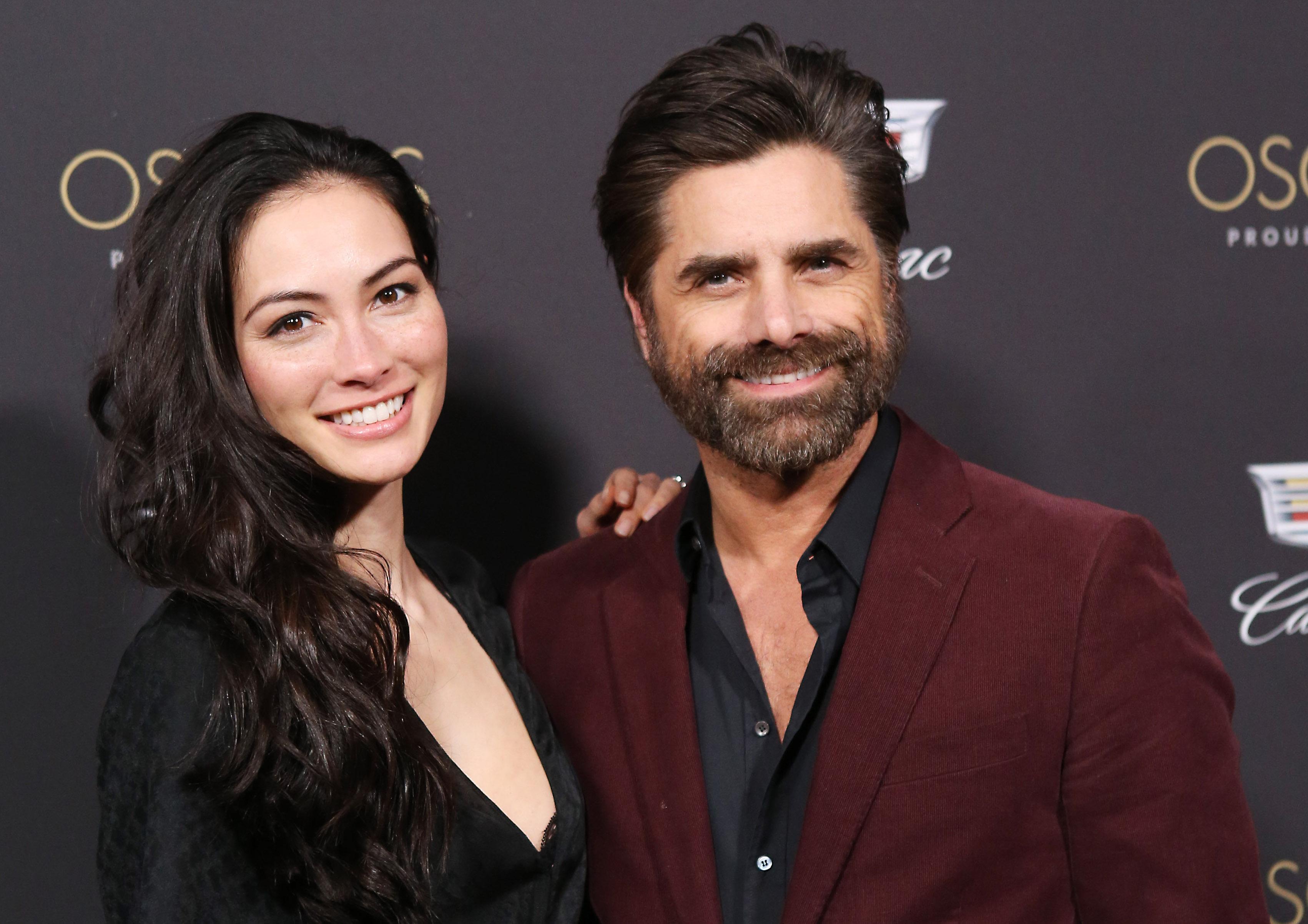 Article continues below advertisement
After two years of dating, John popped the question at Disneyland in October 2017. "He put together some of the most romantic moments from Disney and Pixar animation [in a video]," Lara Spencer of Good Morning America reported. "And then he ended it with Sebastian from The Little Mermaid saying, 'Just ask the girl' to John."
The two were married in February 2018. Recently, Caitlin took to Instagram to express her love for her husband. "Simultaneously feels like yesterday and lifetimes ago," she captioned a photo from their wedding. "The past three years have been quite the adventure. I'm very lucky and blessed to be on the wildest ride in the wilderness with you. I love the look on your face when we signed our marriage papers... and this is one of my favorite photos from our wedding. Happy anniversary Love."
Article continues below advertisement
John and Caitlin didn't waste time having kids.
Just a couple months after their exciting engagement announcement, John took to Instagram again to tell the world that Caitlin was expecting their first child together. A few months later, the Fuller House actor became a dad to William "Billy" Christopher Stamos, named after John's father. "From now on, the best part of me will always be my wife and my son," he wrote on Instagram.
Article continues below advertisement
In an adorable tribute to his now 3-year-old son, John shared post-bath selfies of himself and Billy. "I can't put into words the magnitude of the love I feel for this little guy. Happy birthday, son. God only knows what I'd be without you," he wrote.
John Stamos has had an impressive net worth since his 'Full House' days.
John has not slowed down his career since his best known role as Uncle Jesse on the classic sitcom Full House, which he reprised for the Netflix spinoff series Fuller House. He continues to be a renowned actor, musician, and producer, and has had roles on Broadway as well as on television shows like You.
Article continues below advertisement
According to The Richest, John has an estimated net worth of $25 million. This number could possibly go up with his new project on Disney Plus, Big Shots.