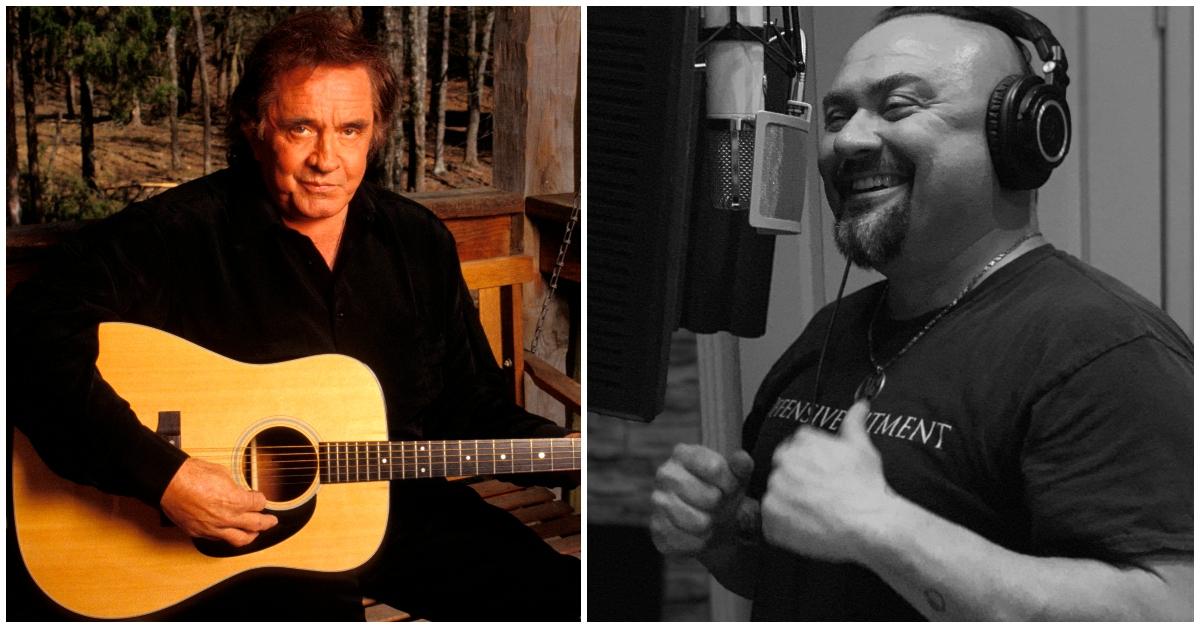 Johnny Cash's Real Grandson Is Not on TikTok — but He's a Singer, Too!
The Man in Black Johnny Cash is an American grass-roots music legend. His career started in the late '50s and held strong all the way until his death in 2003 with classics like "Boy Named Sue," "Ring of Fire," and the ever-popular "Walk the Line."
His early life and career weren't easy, plagued by childhood tragedy, addiction to amphetamines, alcoholism, and a failed first marriage.
Article continues below advertisement
With the help of June Carter of the Carter Sisters, Johnny was able to overcome his addiction. The two married in 1968 and Johnny and June recorded a series of duets including "If I Were a Carpenter," "It Ain't Me Babe," and "Jackson."
Together, they raised a big, music-filled family and one of their thirteen grandchildren is currently wowing audiences.
Johnny Cash's grandson Thomas Cash sounds just like his grandfather.
Thomas Gabriel Cash, Johnny's oldest grandson, sounds exactly like his grandfather. He even has the famous Cash scowl. It comes as no surprise since Thomas and his grandfather shared a special bond growing up.
Johnny regularly invited little Thomas up on stage to sing "When the Saints Go Marching In" with him.
Article continues below advertisement
At the age of 21, Johnny told Thomas that his voice reminded him of his own at that age. In a recording studio together, Johnny says, "Son, you sound a lot like I did when I was younger; work on those vocals." He took the advice to heart.
Thomas practiced so much that the similarity between grandfather and grandson is eerily close.
Article continues below advertisement
You have to check out Thomas' music online!
Having a near-identical voice hasn't stopped Thomas from adding his own twists to covers of his grandfather's music. In a 2018 arrangement of "Folsom Prison Blues," Thomas honored his grandfather, but make the song his own as well.
Thomas also writes original music, and his album Long Way Home can be found on Spotify under the name Thomas Gabriel.
Article continues below advertisement
Thomas also struggled with alcoholism.
Like his grandfather, Thomas battled with his own addiction. By the age of 13, he was drinking every day. It wasn't until his mother came home after having a minor accident that it was apparent just how severe his problem was. Thomas collapsed drunk on the floor after being given his baby brother to hold. Grandpa Johnny was called over to intervene and set him up with a 12 Step program.
Unfortunately, Thomas started weightlifting and abusing steroids, which he ended up mixing with alcohol and other drugs. By this point, Thomas was already playing music, but Johnny encouraged him to find some other form of work, which he did: law enforcement.
Article continues below advertisement
He was arrested one day, which ended his law enforcement career. Thomas explains that Johnny approached him when he was released from prison. "When I got out, he said, 'I want you to work for me. I want you to stay close to me because I want to keep an eye on you,'...I tried to tell him I was fine, but he said, 'No, you're not."
Article continues below advertisement
He missed the opportunity to see his grandfather one last time.
In an interview with The Ties That Bind Us, Thomas remarks on the compassion and understanding of his grandfather during his tumultuous time. He explains that he'd even stolen from Johnny just before his death.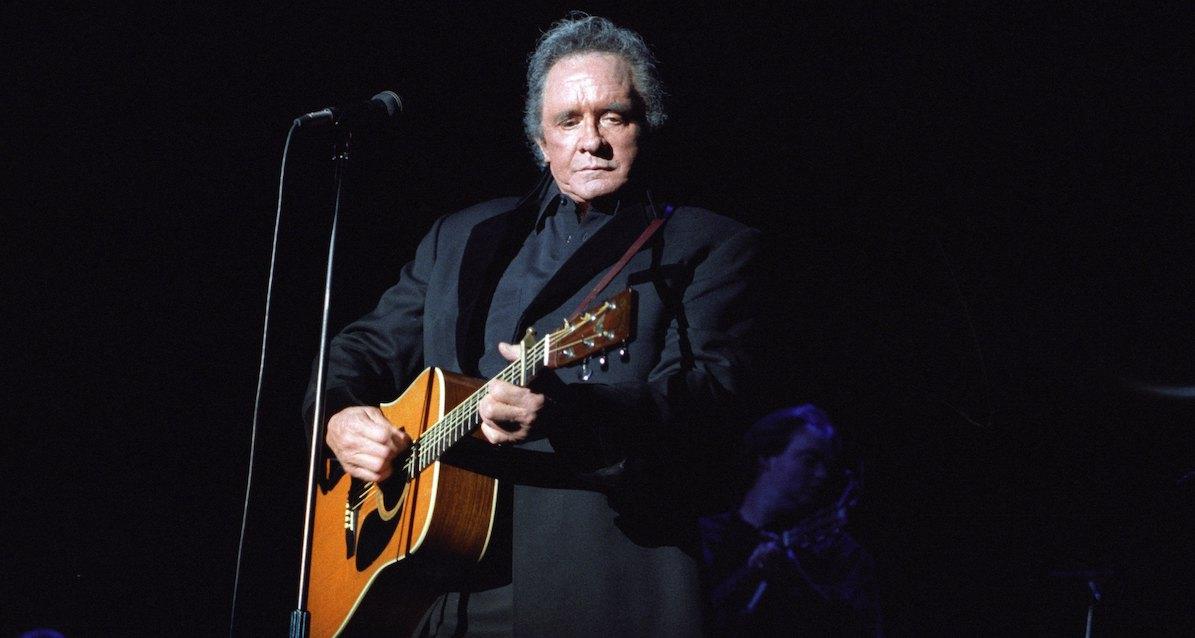 Article continues below advertisement
Johnny forgave Thomas and left him with this message: "You know that's wrong and that you're doing yourself more harm than anyone." Despite his forgiveness and wise words, Thomas could not keep sobriety.
His addiction prevented him from seeing his grandfather in the hospital just before he died.
Music has helped Thomas reach a good place.
Thomas never found sobriety when his grandfather was alive, but he knows that Johnny would be proud of the progress he has made.
With the help of executive producer Brian Oxley, Thomas cleaned up and got the help he needed in order to make strides in the music business.
Article continues below advertisement
In that same interview, he said, "[Johnny] wanted me to get myself together and start my music back up, and I think he would be proud."
At 46 years old, Thomas is sober, repairing relationships with his sons, and using music to channel himself, his beliefs, and his grandfather, Johnny.