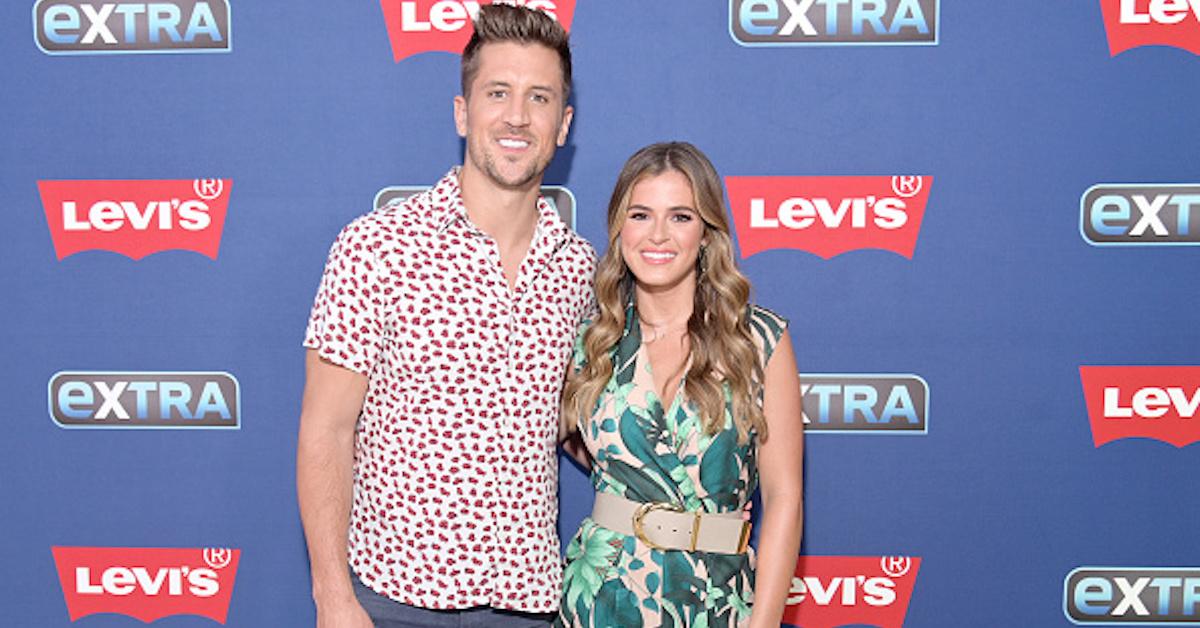 JoJo Fletcher and Jordan Rodgers' Wedding — Everything We Know About Their Marriage Plans
When a Bachelor or Bachelorette couple makes it past the first year after getting engaged, it's a rarity. When they set a wedding date? It's a cause for celebration! JoJo Fletcher — who led season 12 of The Bachelorette — and her fiancé, Jordan Rodgers, just revealed some news about their future. So what do we know about JoJo Fletcher and Jordan Rodgers' wedding? Read below to find out!
Article continues below advertisement
JoJo and Jordan revealed their wedding date!
Jordan and JoJo got engaged more than three years ago, but it's clear that the two didn't rush their relationship any further. Many wondered if Jordan was on the show for the right reasons, and fellow contestants even warned JoJo that he was there solely to promote himself as a sportscaster.
The former NFL player is the brother of Aaron Rodgers, the quarterback for the Green Bay Packers. The feud between Jordan and Aaron was discussed on the show.
But, JoJo didn't listen to the criticism against Jordan and she gave him the final rose on the 2016 finale. The two have documented their relationship on Instagram in the years since the engagement, which quashes any split rumors that may arise. The two spoke to People Magazine about finally settling on some more wedding details.
Article continues below advertisement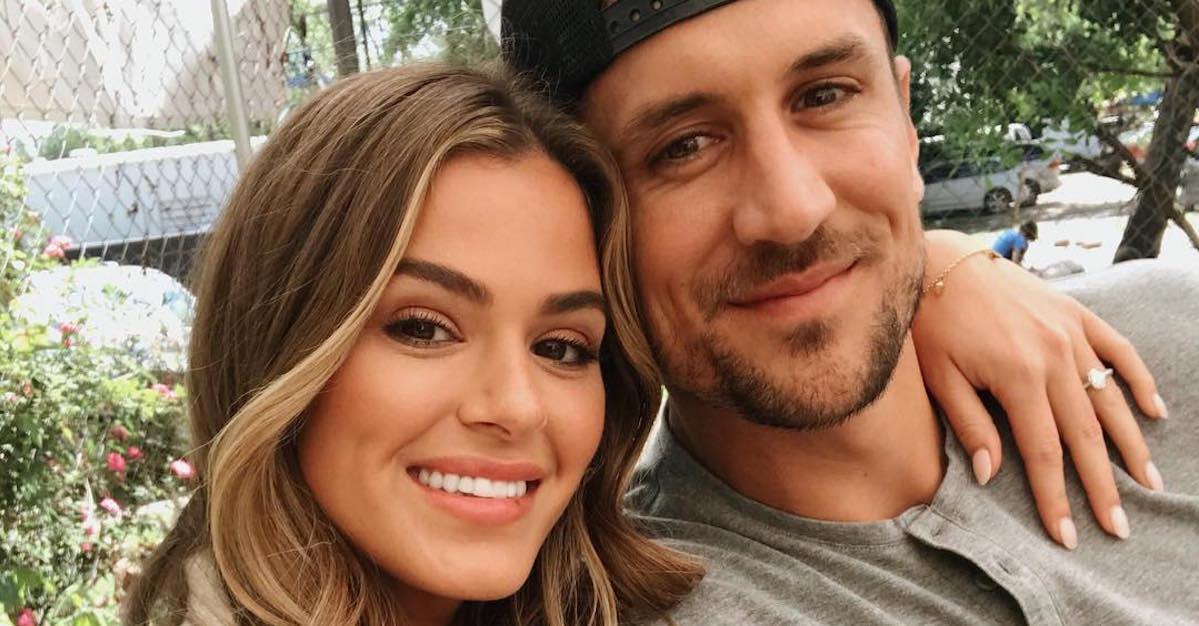 "It's happening," JoJo confirmed. She said that her and Jordan are looking for a spring or summer wedding in 2020, which will take place in California. They are currently debating whether Malibu, Santa Barbara, or Napa will be the final destination for the nuptials. They spoke about having small wedding parties and an afternoon ceremony. And, even with criticism for keeping fans waiting for a wedding, the two said they wouldn't have had it any other way.
Article continues below advertisement
"Without having those years to go through different seasons of life together and learning how to navigate through the good and the bad, I wouldn't feel as confident," JoJo said. "It was important for us to know that this was what we wanted for the rest of our lives. I'm happy we waited. But now we're good to go!" She also joked that there will be no Bachelorette-esque red roses at the wedding. It looks like this couple will not succumb to the Bachelor curse!
The pair just bought their first house together.
In other exciting Jordan-JoJo news, the couple also revealed on Instagram that they are officially homeowners. The Dallas house they bought is one that they intend on being in for the long haul. Jordan confirmed on Instagram that they will be updating the home themselves. Jordan and JoJo have previously flipped houses, and JoJo has 10 years of experience with renovating homes.
Article continues below advertisement
The couple will also star on CNBC's show Cash Pad, which will follow them as they renovate short-term rental properties all around the country. Hopefully their second round with reality TV goes as well as the first one did. Cash Pad airs on CNBC on Tuesdays at 10 p.m.