Jose Angel Rodriguez-Cruz Will Be Paying for His Crimes for Decades
Where is Jose Angel Rodriguez-Cruz? Details on the convicted criminal and what his life looks like after sentencing.
The sad reality of criminal investigations is that a perp can sometimes evade capture for decades. Whether it be due to their own cunning or the police's lack of leads, plenty of people who commit heinous crimes have gone on to live long, full lives without spending a day behind bars.
Article continues below advertisement
Well, that isn't the case for Jose Angel Rodriguez-Cruz anymore. Although he was able to evade arrest for a few decades, his actions eventually caught up to him. Where is Rodriguez-Cruz now? Keep reading to find out.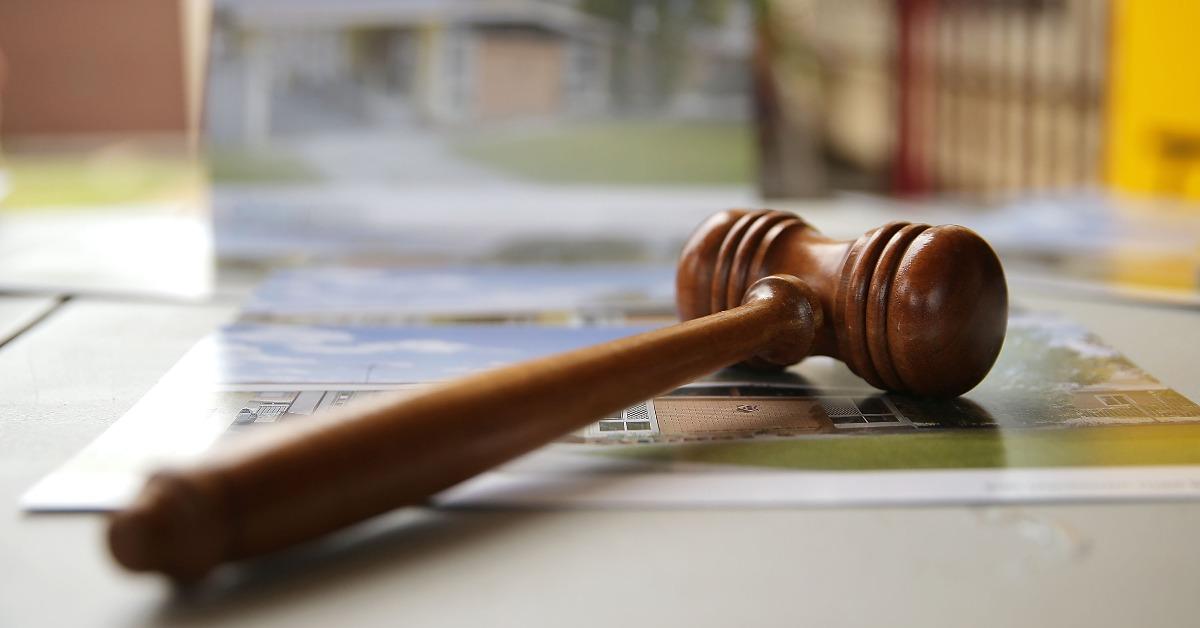 Article continues below advertisement
Where is Jose Angel Rodriguez-Cruz now?
Rodriguez-Cruz's deplorable crimes have landed him a very long prison sentence. Per The Free Lance-Star, Rodriguez-Cruz was first found guilty for the 2009 murder of his girlfriend Pamela Butler and sentenced to 12 years in federal prison.
But while Rodriguez-Cruz was incarcerated, details surrounding his ex-wife's disappearance also began to surface. Marta Rodriguez-Cruz had been missing since May 1989 and two years later, her remains were found on the side of a highway.
But it took until 2018 for Arlington Detective Rosa Ortiz, who had taken over the cold case, to positively identify the remains as being Marta's. In November 2020, Rodriguez-Cruz pled guilty to his estranged wife's murder and was sentenced to an additional 40 years in prison.
Article continues below advertisement
"There is that phrase, 'Justice delayed is justice denied,' but that's only if you never bring justice, and here we've brought justice to Marta Rodriguez," said Stafford County Commonwealth's Attorney Eric Olsen, per NBC.
"I want to see him serve life for the crimes that he committed," Pamela's brother, Derrick Butler said at the time, per WTOP. "No matter how old he gets — if he comes out of 80 years old, if he makes it that far — he's still a violent criminal, and it's not going to change."
Article continues below advertisement
The details that emerged after the positive identification of Marta's body painted a gruesome picture of Rodriguez-Cruz. People reported that the killer had dumped both Pamela and Marta's remains within only a few miles of one another and when he was arrested, Rodriguez-Cruz told an officer, "If I can't have her, no one else will."
NBC also noted that Marta previously told authorities about how Rodriguez-Cruz had assaulted and kidnapped her, which led to charges against him. Unfortunately, Marta went missing before she could testify against him in court.
In the wake of Rodriguez-Cruz's second sentencing, his son, Hansel Rodriguez, also spoke out against his father.
"It's hard not to lose faith in humanity when you've been exposed to that kind of thing, but this certainly helps restore it," he said when Rodriguez-Cruz was found guilty. "I don't have words, I can't thank enough people."
With Rodriguez-Cruz's sentencing for killing both Marta and Pamela finally wrapped up, both women's families can finally get some much-deserved closure for their departed loved ones.