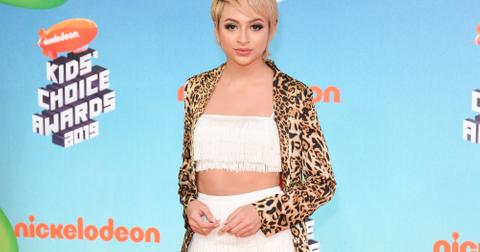 Josie Totah From 'Jessie' Is All Grown Up and Ready to Take on the 'Saved by the Bell' Reboot
By Chrissy Bobic
It's not uncommon for child stars to grow up and detach themselves from the characters they played on TV as kids. But after Josie Totah (formerly J.J. Totah) came out as transgender, her fans might have had an even harder time recognizing her. Still, now that she is set to star in the upcoming Saved by the Bell reboot, she is being thrust back into the spotlight and new fans might find themselves wondering who Josie played on Jessie as a kid.
What character did Josie Totah play on Jessie?
When Josie still identified as male, she played the young and studious Stuart on Jessie. Much of Josie's storylines as Stuart revolve around the character's love for his friend Zuri, who he even gives a promise ring to eventually. While Stuart wasn't necessarily one of the main characters on the Nickelodeon show, he did prominently appear in episodes until its Season 4 end.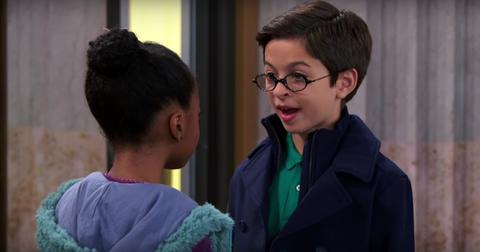 Although some fans might not be able to recognize Josie now as the same bespeckled kid she played on the kids' show, she has continued to earn roles in other hit TV shows. Josie still identified as male when Jessie ended in 2015 and continued to earn roles as J.J. until she came out to the world as openly transgender.
Josie came out as transgender in 2018.
In 2018, Josie wrote an essay for Time magazine in which she officially came out as transgender and let readers know the female pronouns she prefers. She explained in the piece that she would always tell her mom that she wanted to be a girl or engage in more feminine activities than those which are stereotypically reserved for boys.
"I always knew on some level that I was female," she wrote. "But it crystallized about three years ago when I was a 14-year-old watching the show I Am Jazz with my mother."
She explained that as she learned more about hormone therapy for transgender individuals, she knew it was something she needed to do. And because her mom was "immensely supportive and gracious," they were able to seek guidance and help from her pediatrician as soon as she was ready.
She has had other big roles since she co-starred on Jessie.
When Josie still identified as male and went by the name J.J., she played other male characters in the shows Liv and Maddie and Champions and then had a role in the movie Spider-Man: Homecoming. More recently, Josie landed a role as Lisa in Netflix's No Good Nick and as Tallulah in the TV movie Good People.
Josie will star in the Saved by the Bell reboot next.
In Josie's biggest role to date since transitioning from male to female, she will star as Lexi in the upcoming Saved by the Bell reboot, which will be available for streaming on NBC's streaming platform, Peacock. Lexi is described as "the most popular girl at Bayside High who is both admired and feared by her fellow students," so it's safe to say she will be playing the reboot's official mean girl.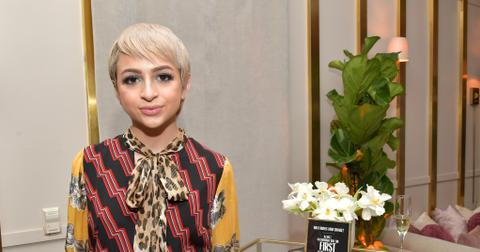 Josie only came out as transgender in 2018, but for her, it was a long time coming. As she explained in her Time essay, it wasn't an overnight decision or one that came easily. And as she delves into more mature roles than those of her Nickelodeon days, it's safe to say that her star will only continue to rise.