Judah Lewis Posted Photos of Skye Peters on Instagram — Are They Dating?
Judah Lewis is one of the stars of 'The Babysitter' and its sequel 'Killer Queen,' but many fans are wondering whether Judah has a girlfriend.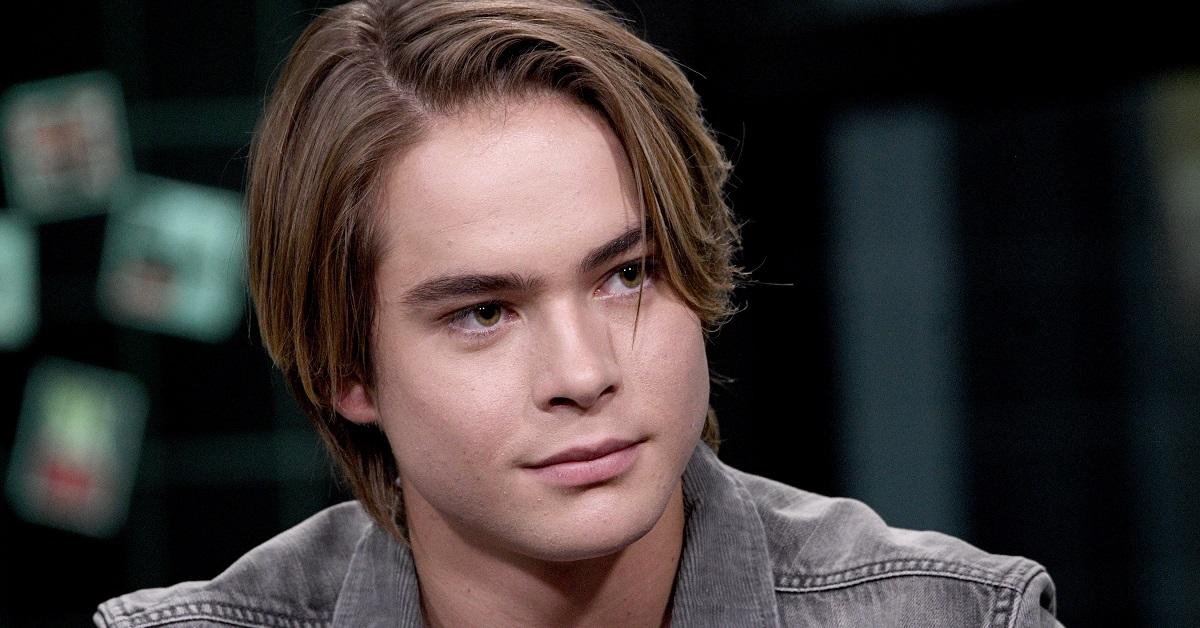 As fans of the first Babysitter movie prepare for the sequel, Killer Queen, to hit Netflix, many are also excited to see the return of the cast. Among that cast is Judah Lewis, who plays Cole in the films. While there's plenty of anticipation for Cole's return, many are also wondering whether Judah, who is just 19 years old, has a romantic life outside of the films.
Article continues below advertisement
Does Judah Lewis have a girlfriend?
At the moment, it's unclear whether Judah is dating anyone. His Instagram page is focused largely on promoting his movies and on pictures of himself, although he does occasionally feature fairly elaborate photoshoots where women are the stars. In the most recent of these shoots, which was posted 11 weeks ago, Skye Peters was the focus.
Article continues below advertisement
Not very much is known about Skye, although she does have her own profile on Instagram. The photos are quite sensual, and feature close-ups of Skye's face that are accompanied by dramatic, colorful lighting. It's unclear whether Skye models for Judah as a hobby, or whether the photography is an indication of a relationship between the two of them. Judah's captions don't do much to make things clearer.
Judah has posted photos of other girls on his page in the past.
In addition to another photoshoot with Skye that he posted 16 weeks ago, Judah has also posted a similar series of photos of other women. It's possible that these women are friends or professional acquaintances who simply enjoy modeling for Judah, but it could also mean that he likes to photograph the girl that he's currently dating. It's hard to know for sure exactly what these photos signify without more information.
Article continues below advertisement
What else has Judah starred in?
Although Judah's love life is still a mystery, his acting career has already had a number of successes. Judah may not be very old, but he's got quite a bit of experience in Hollywood. In addition to his roles in the Babysitter films, he's also starred in movies like Demolition and I See You, and in the TV series Game of Silence.
Article continues below advertisement
What is 'The Babysitter: Killer Queen' about?
The Babysitter: Killer Queen is set to hit Netflix on Sept. 10, and is the sequel to the 2017 Netflix movie The Babysitter. The original film saw Cole battling with and ultimately surviving a satanic death cult, and it looks like his problems haven't gone away in the sequel. This new film will follow Cole as he contends with high school and discovers that the demons from his past aren't gone yet.
In addition to Judah, the film also stars Leslie Bibb, Bella Thorne, and Robbie Amell. Judah has been teasing the new film on his Instagram, and also posted the trailer when it first dropped. Judah is also set to star in a sequel to The Christmas Chronicles that is scheduled for release later in the year. Regardless of who he may or may not be dating, it seems like Judah is working toward a long career in Hollywood.