Julia Roberts and George Clooney: A History of Their Friendship
'Ticket to Paradise' stars Julia Roberts and George Clooney have enjoyed a long and loving friendship.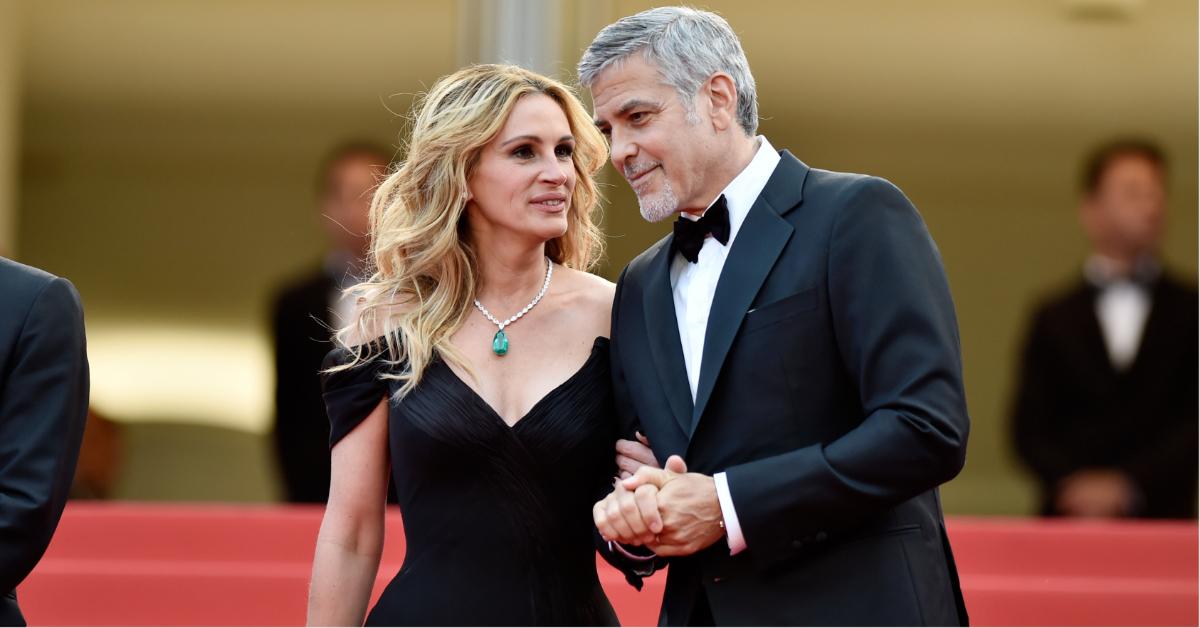 In terms of high-profile celebrity friendships, few could compare to Julia Roberts and George Clooney. Aside from each star being massively successful in their own rights, they've both managed to keep up the kind of friendship that people dream of having.
Article continues below advertisement
We've seen Julia and George dazzle fans in the Ocean's series, stun on red carpets, and even enjoy quality time with their families together, but how deep does their friendship really go?
Let's unpack the details surrounding two of Hollywood's biggest BFFs.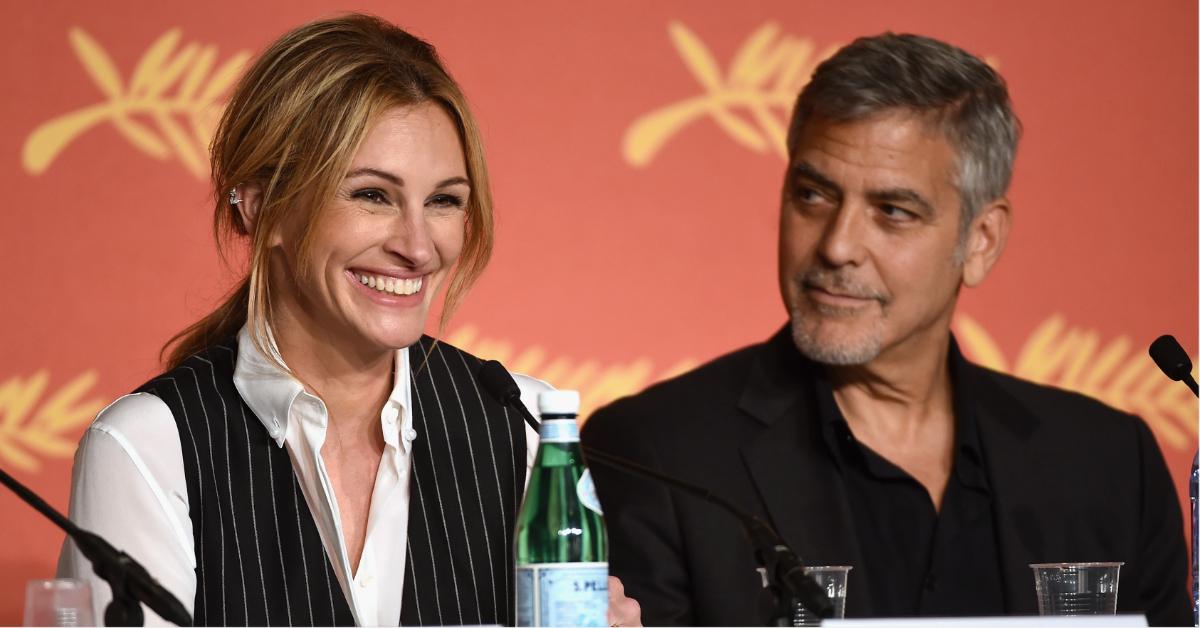 Article continues below advertisement
Julia Roberts and George Clooney's friendship was born on the set of 'Ocean's Eleven.'
Per Bustle, Julia and George's now-legendary friendship came to be when the duo worked together on the hit film Ocean's Eleven in 2001. In a 2020 interview with GQ, George revealed the funny way that Julia was recruited to take part in the film.
The actor told the outlet, "I remember Julia. I didn't know her. I'd never met her and she was making $20 million dollars a film. And we just talked Brad [Pitt] into doing it and Matt [Damon] into doing it and we wanted Julia to do it. So, I put a $20 dollar bill on a script and I sent it to her. And I said, 'I hear you get $20 a picture now.'"
As history has now shown, the clever gag was convincing enough to pull Julia in and create the foundation for their decades-long friendship.
Article continues below advertisement
In that same interview, George said Julia "was spectacular to work with and is a dear friend."
It seems as though all of George's feelings are completely mutual, as Julia — who has been in six films now with George — has spoken at length about how great of a friend he is to her. "What a relief we're not Hollywood friends," the actress told People in 2016 while promoting their film Money Monster. "I just said to him an hour ago, 'Thank God we really do like each other, or we'd be in hell.'"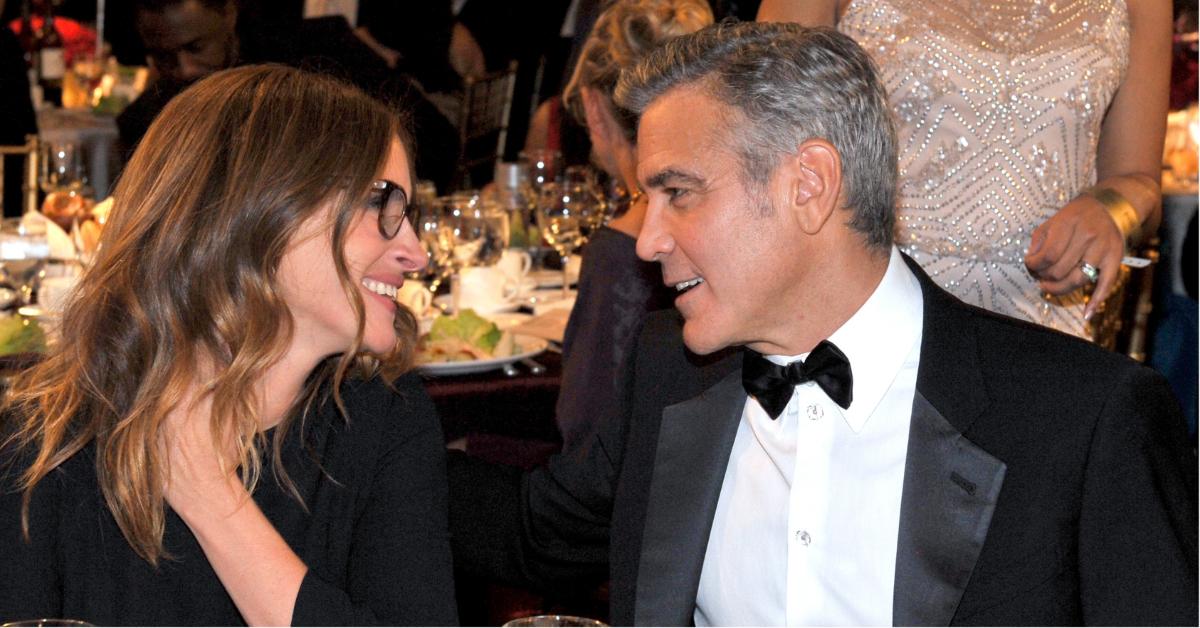 Article continues below advertisement
While also speaking with People at the time, George recalled just how deeply intertwined their lives have been since meeting on the Ocean's Eleven set. "[Julia] stayed at my house in Italy when she was first pregnant," recalled the star. "She brought all those monsters [children Hazel, Phinnaeus, and Henry] back to the house when they were actual human beings and we've had a blast with them."
Their friendship also extends to their spouses. "[Julia's husband Danny Moder] and I are great friends and love each other. What's fun is it's really like a family," George told the publication. "It makes it easy. It's really fun to go, 'Hey, let's do this movie together.' "
"What he's saying is we've just stitched our lives closer together," chimed in Julia. "All these people that come into our lives — my husband, my children, his wife Amal Clooney — we just keep stitching our lives closer together."
Article continues below advertisement
George and Julia are teaming up once again on 'Ticket to Paradise.'
Fans of everything George and Julia do together are in for a whole lot of it soon as the duo is teaming up to release the film Ticket to Paradise on Oct. 21, 2022. The highly anticipated film details the comedic tale of a divorced couple who are forced to team up in order to travel to Bali and stop their daughter from making a similar mistake to the one that they made a quarter-century earlier.
The project is directed by Ol Parker and also stars Billie Lourd as well as Lily Lucas Bravo.