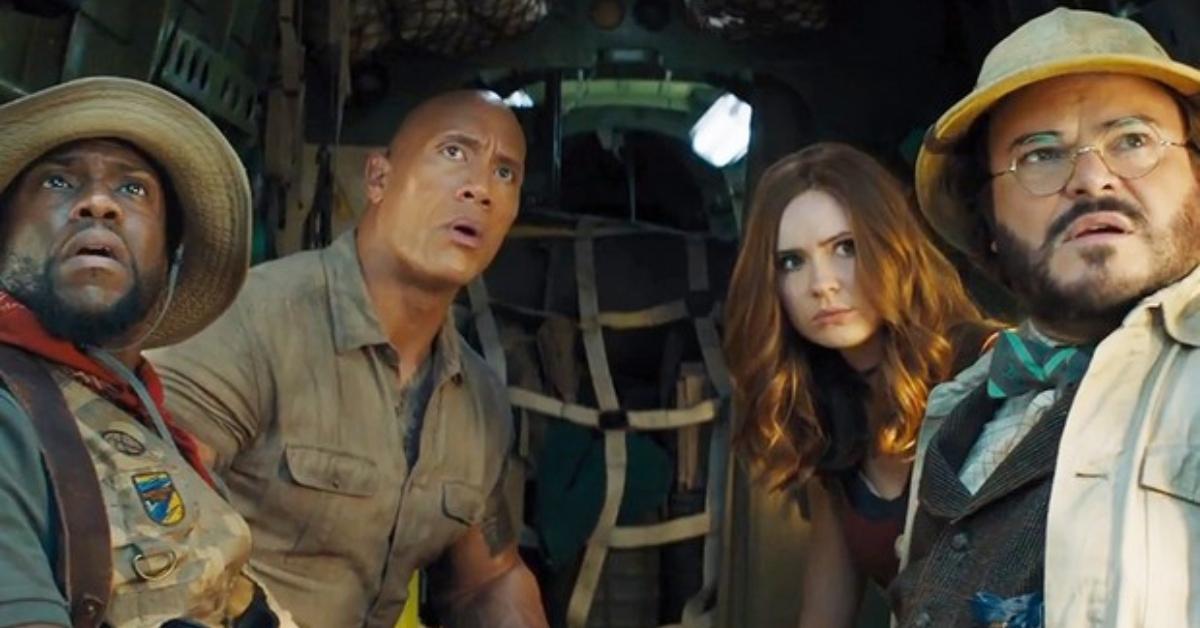 Can Fans Expect a Post-Credit Scene in 'Jumanji: The Next Level'?
By Gabrielle Bernardini

Dec. 13 2019, Updated 12:48 p.m. ET
[Warning: Spoilers ahead]
Prepare to get sucked back into the magical world of Jumanji.
The sequel (or third film, if you count the 1995 original movie starring Robin Williams) reintroduces the four teenagers, now adults, moving on with their lives and attending college after surviving the mystical video game two years prior.
Article continues below advertisement
Bethany (Madison Iseman), Fridge (Ser'Darius Blain), and Martha (Morgan Turner) are excited to meet up during a break in the semester, but Spencer (Alex Wolff) is having a hard time coping with not being a hulking hero in real life. Hoping to relive his glory days, he heads back into the game of Jumanji. Realizing what he's done, his friends decide to follow after him to help him survive.
Let's face it, no one survives in Jumanji alone.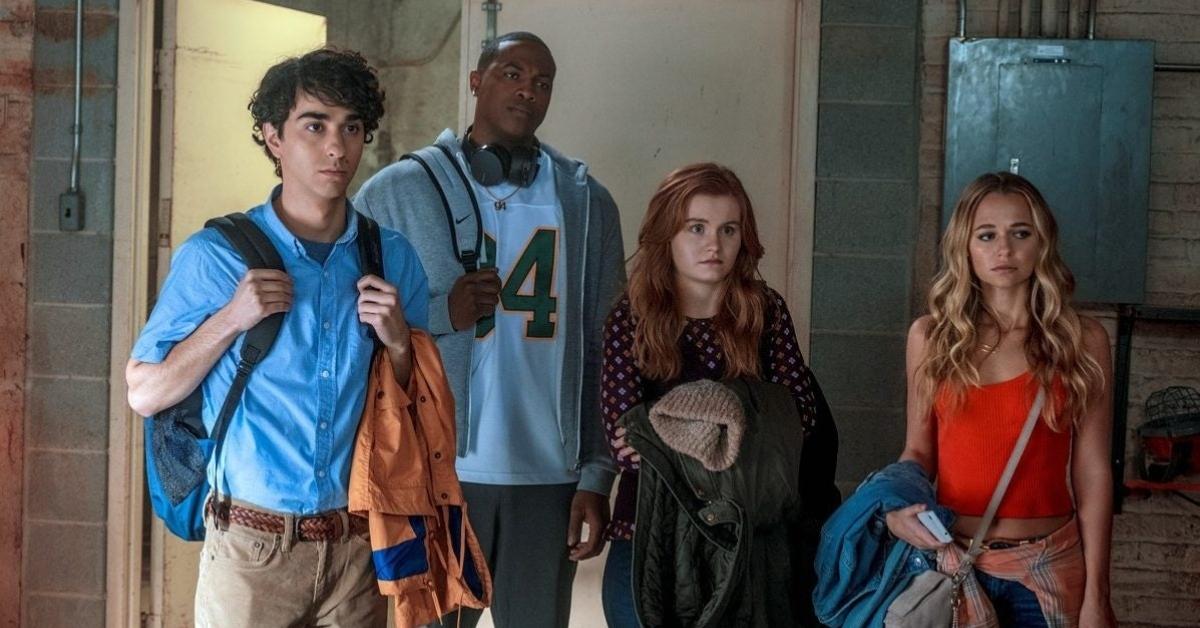 Article continues below advertisement
However, Jumanji: The Next Level does not follow the same storyline as the previous film. Instead, Bethany is accidentally left behind and the game sucks in Alex's Grandpa Eddie (Danny DeVito) and his older friend Milo (Danny Glover). And, the team soon realizes that after entering the magical "anything goes" world of Jumanji, they are not in the same avatars as they were previously in. Well, except for Martha, she is still the kickass Ruby Roundhouse (Karen Gillan).
Spencer, hoping to enter the game as Smolder Bravestone (Dwayne Johnson), is transformed into pickpocketer Ming (Awkwafina), and his grandfather takes the mantle of the muscular team leader. Fridge is now cartographer Shelly Oberon (Jack Black), and Milo is Mouse Finbar (Kevin Hart).
With crazy stunts, funny jokes, and a lot of smoldering from Dr. Bravestone, this film is definitely exciting for the whole family.
Article continues below advertisement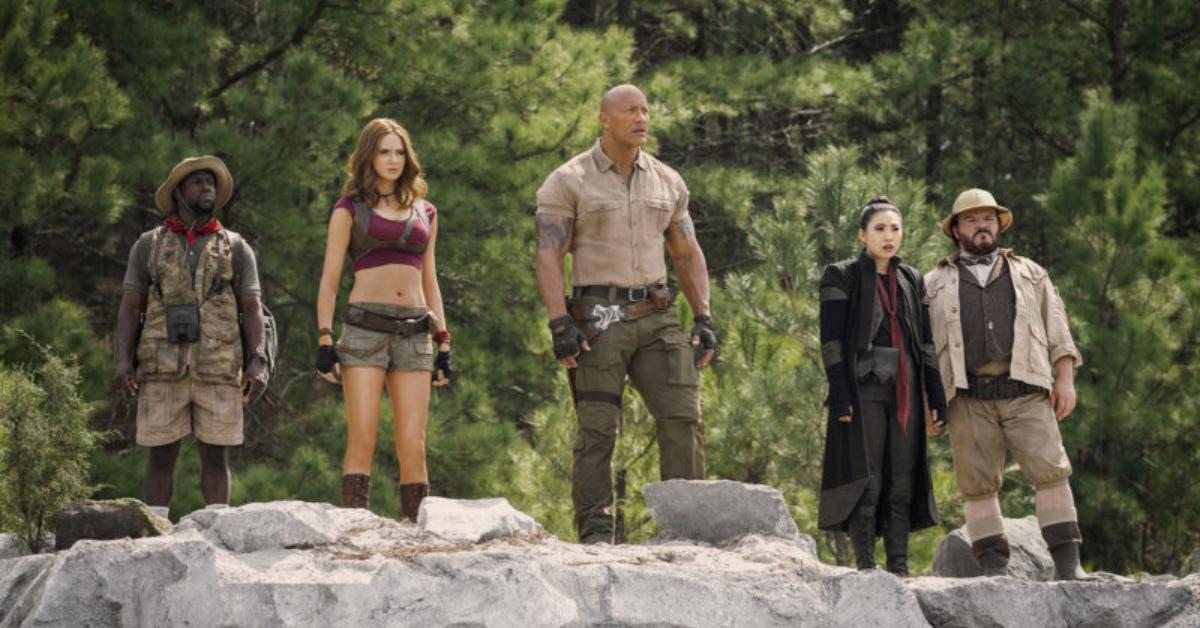 So, can fans expect a post-credit scene in Jumanji: The Next Level? (Spoilers!)
Rest easy, fans. There is a bonus scene at the end of the film that definitely leaves the door wide open for another magical video game movie. After once again "winning" the game and being able to leave the world of Jumanji, the four friends are sitting at Nora's cafe, and a handyman comes to repair a broken heater.
Article continues below advertisement
The scene shows the repair man entering the basement and finding the game console ... cut to the group seeing ostriches run past them. So, can fans expect a fourth film? Well, director Jake Kasdan is not ruling out the possibility.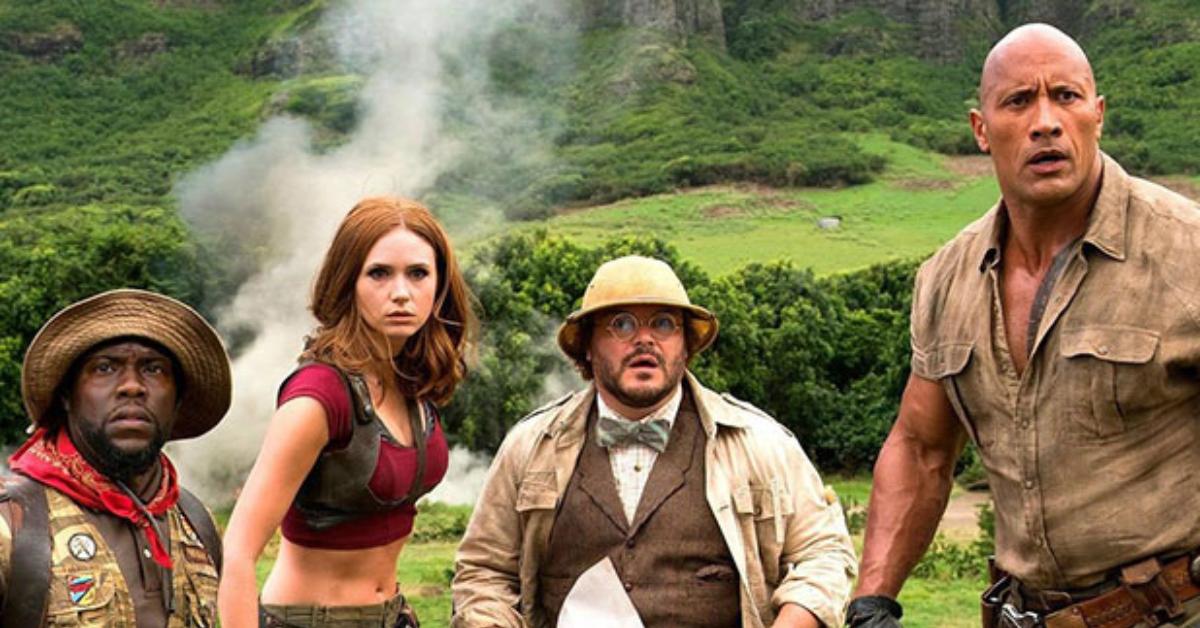 Article continues below advertisement
"It felt to me that that gave us both a jumping off point for a cool movie we'd want to see, and also, if that didn't happen, I would be comfortable with the story ending there," the film's director told TheWrap. "Because once again, while I thought it was worth it to seed an idea, I also thought that it was really important that this movie finish itself, and that we get to the end of the story we're telling."
Well, in true Jumanji fashion, the door is always open for someone to unlock the mysteries of the supernatural game.
Jumanji: The Next Level is in theaters starting Dec. 13.