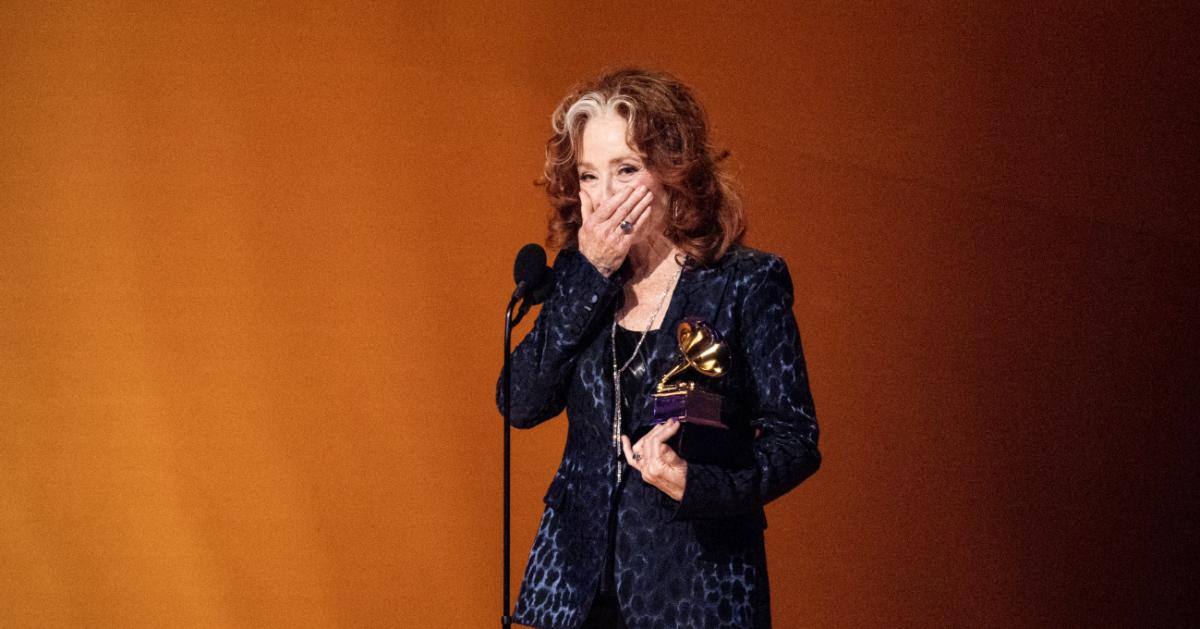 Bonnie Raitt Won Song of the Year for "Just Like That," but What Does It Mean?
Over the course of the last five-plus decades, Bonnie Raitt has become synonymous with blues, rock, folk, and country music. Bonnie's tenth studio album "Nick of Time," topped out at number one on the Billboard 200 chart, won a Grammy Award for Album of the Year, and was even chosen by the Library of Congress to be preserved in the National Recording Registry.
Article continues below advertisement
In 2023, Bonnie's accolades continue to roll in with her latest massive achievements: winning Best American Roots Song and Song of the Year at the Grammys for her track "Just Like That." With that being said, what is the meaning of the hit song? Keep reading to find out.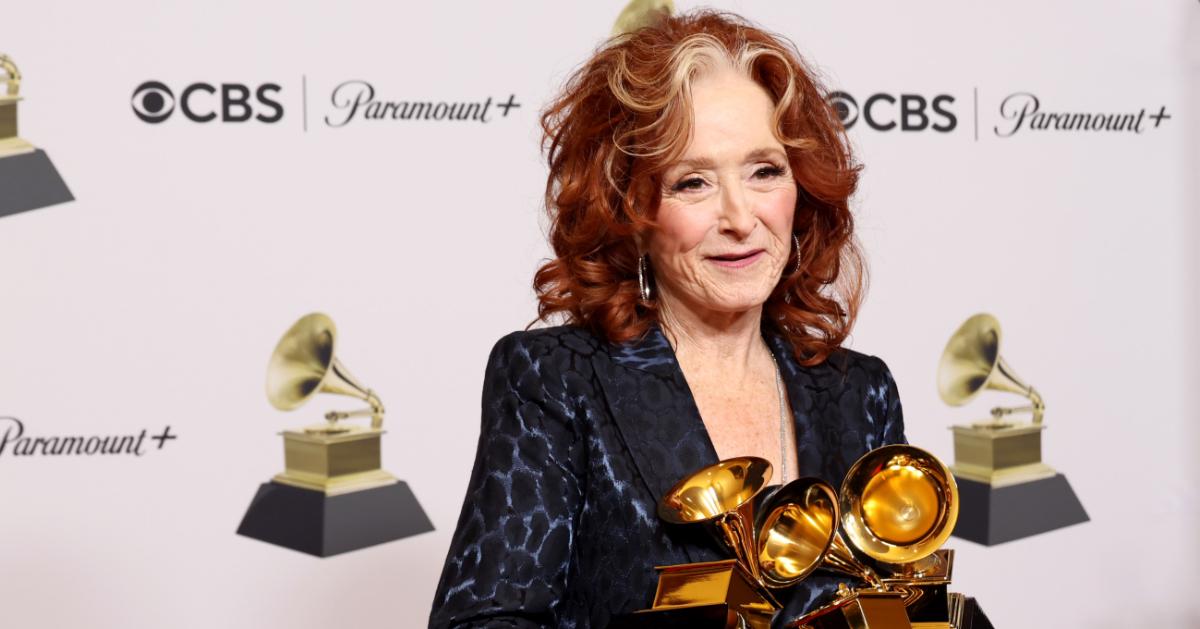 Article continues below advertisement
What is the meaning of Bonnie Raitt's "Just Like That"?
There is actually quite a powerful meaning behind "Just Like That." According to an interview with American Songwriter, Bonnie was inspired to create the song based on a human interest news piece that she saw on television in 2018. The segment focused on a woman who donated her deceased child's organs and was about to meet the man who received his heart. The man offered to allow the woman to put her head on his chest so that she could hear her son's heart beat again, and it moved the singer.
"I just lost it," Bonnie told the publication "It was the most moving and surprising thing. I wasn't expecting it. I vowed right then that I wanted to write a song about what that would take."
Bonnie went on to explain how she felt as though the act of donating organs to give life to someone else after just experiencing such profound loss in your own life is one of the most selfless things one can do.
Article continues below advertisement
"Every time I hear about a family donating organs when their child has been killed, or there's some sort of sudden death — as if you're not in grief and shock enough — to have the view and the compassion and the love to be able to pay it forward like that is so incredible," Bonnie said."And the kindness of the recipient, and what that must feel like for them."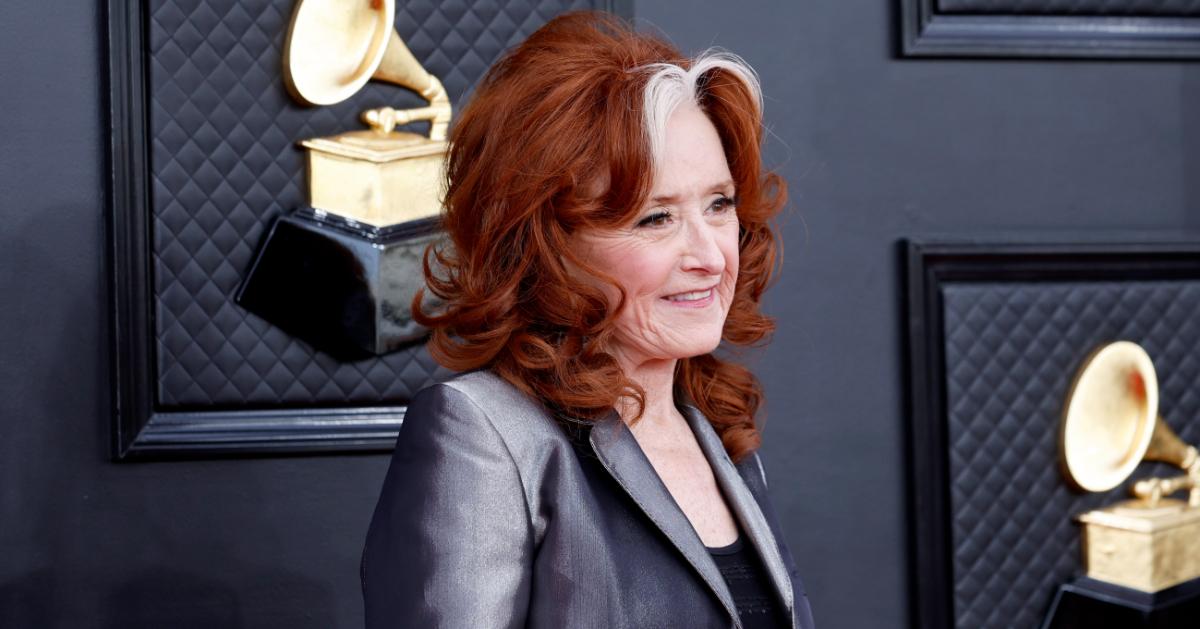 Article continues below advertisement
Indeed, Bonnie reflects on profound loss in "Just Like That." This is exemplified through lyrics such as "And just like that, your life can change if I hadn't looked away / My boy might still be with me now, he'd be 25 today / No knife can carve away the stain, no drink can drown regret / They say Jesus brings you peace and grace, well, He ain't found me yet."
The lyrics then provide ample description of the moving story that Bonnie was inspired by. She sings, "He sat down and took a deeper breath, then looked right in my face / I heard about the son you lost, how you left without a trace / I've spent years just tryna find you so I could finally let you know / It was your son's heart that saved me, and a life you gave us both."
Singing of the moment that the woman was able to feel her son's heart beat again, " Bonnie says, "And just like that, your life can change, look what the angels send / I lay my head upon his chest and I was with my boy again / Well, I've spent so long in darkness, I never thought the night would end / But somehow, grace has found me, and I had to let Him in."
The moving song concludes with Bonnie repeating the line "Na, na, na-na-na-na," as the melodic guitar backing her vocals fades away.