Justin Verlander Is Married to Model Kate Upton –– Do They Have Kids?
Who is Justin Verlander married to and does he have any kids? It turns out his wife is an incredibly noteworthy and well-known model.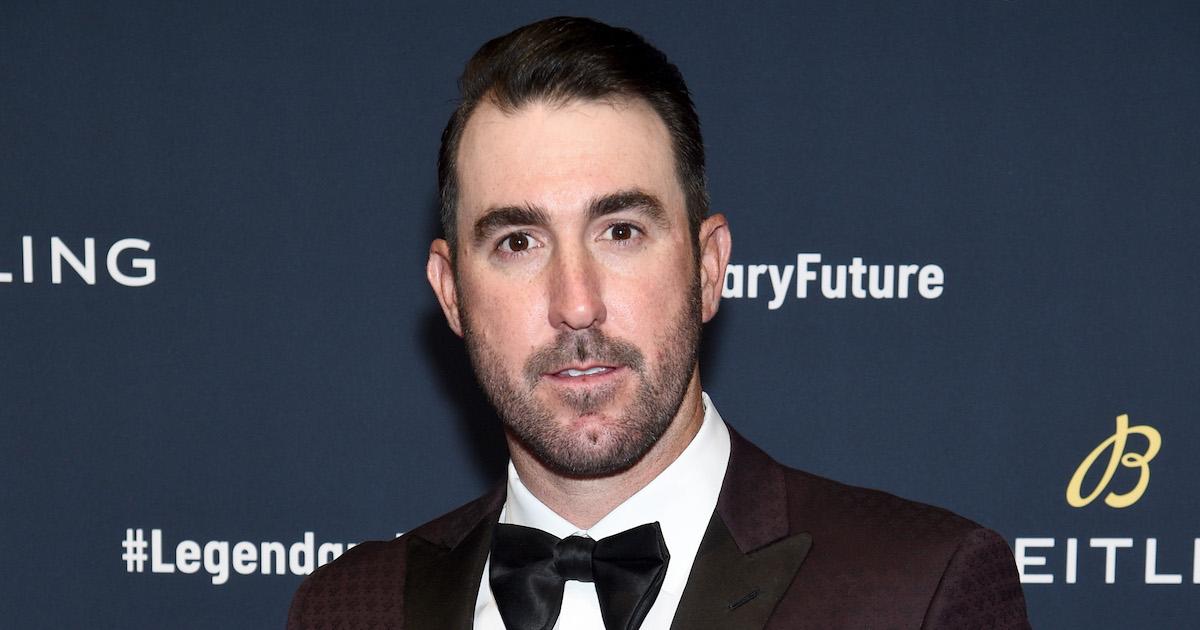 Fans know Houston Astros ace Justin Verlander as a nine-time MLB All-Star and a two-time Cy Young Award winner, but as with most great players, many people are curious to know more about the baseball player's personal life. Did you know that the pitcher met his wife while they were promoting a video game?
Article continues below advertisement
It turns out his wife is an incredibly noteworthy and well-known model, and they now share a child together. Here's the rundown on Jason's family life.
Article continues below advertisement
Justin Verlander is married to Kate Upton.
Justin has been married to Kate Upton since 2017. According to Sportskeeda, they crossed paths for the first time back in February 2012 while they were filming a commercial for the MLB 2K12 video game. Rumors circulated about a romance between the two at the time, but they didn't go public until January 2013.
Later that year, they temporarily called it quits –– but decided to reconcile in January 2014. In 2016, Justin proposed to Kate! The following year, they finally made it down the aisle and got married.
Article continues below advertisement
Kate shared a sentimental wedding picture on Instagram with a heartfelt caption that said, "I feel so lucky that I got to marry my best friend!! @justinverlander Thank you to our family and friends for making this weekend so fun and magical!" She added three red heart emojis to symbolize her love.
Article continues below advertisement
Justin's Instagram is mainly filled with content about his baseball career, but he has a few occasional posts with his wife. In November 2021, they celebrated their four-year anniversary. At the time, he mentioned how lucky he felt to be able to call Kate his wife.
Kate's Instagram is quite similar with most of her content mainly focusing on her modeling career. Every now and then, she has pictures with Justin sprinkled throughout.
Do Justin Verlander and Kate Upton have any kids together? They have one daughter.
Kate and Justin welcomed daughter Genevieve Upton Verlander in November 2018. The proud parents both share occasional pictures with their young daughter on social media, but for the most part, they make sure to keep Genevieve's face hidden.
Based on what they are comfortable sharing with the world, they appear to be a happy little family. In April 2021, Kate told Jimmy Fallon that Justin was the "best dad" to their little girl.