HBO's 'Betty': Kabrina "Moonbear" Adams Is More Than Just a Skater — What to Know!
Meet Kabrina "Moonbear" Adams from HBO's new coming-of-age skateboarding series 'Betty.' Here's what you need to know about the body positive actor!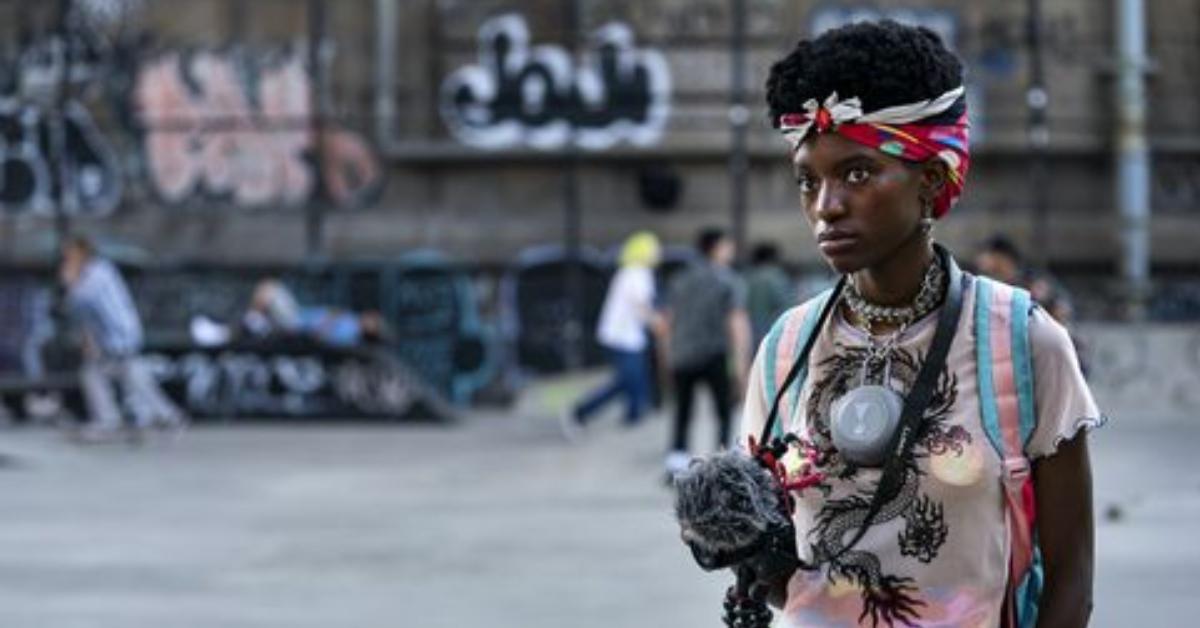 While fans have seen films like Lords of Dogtown and Dragonslayer, it has been relatively quiet on the TV and film front when it came to showcasing female skaters. Well, until the 2018 film Skate Kitchen.
The indie movie (which also starred Jaden Smith) followed an all-female group of skateboarders in the New York City area. While attempting to navigate the ups and downs of life, friendship, and the sexist nature of skateboarding culture, the coming-of-age film certainly made a lasting impression on viewers.
Article continues below advertisement
The film, which highlights a female group of ragtag skaters, is actually based on a true story. Even better, the real-life "Skate Kitchen" girls played versions of themselves in the movie!
And, one of the co-founders of the group has certainly caught our eye! Kabrina Adams aka Moonbear is an advocate for body positivity and is set on changing the status quo.
Here's what to know about Moonbear!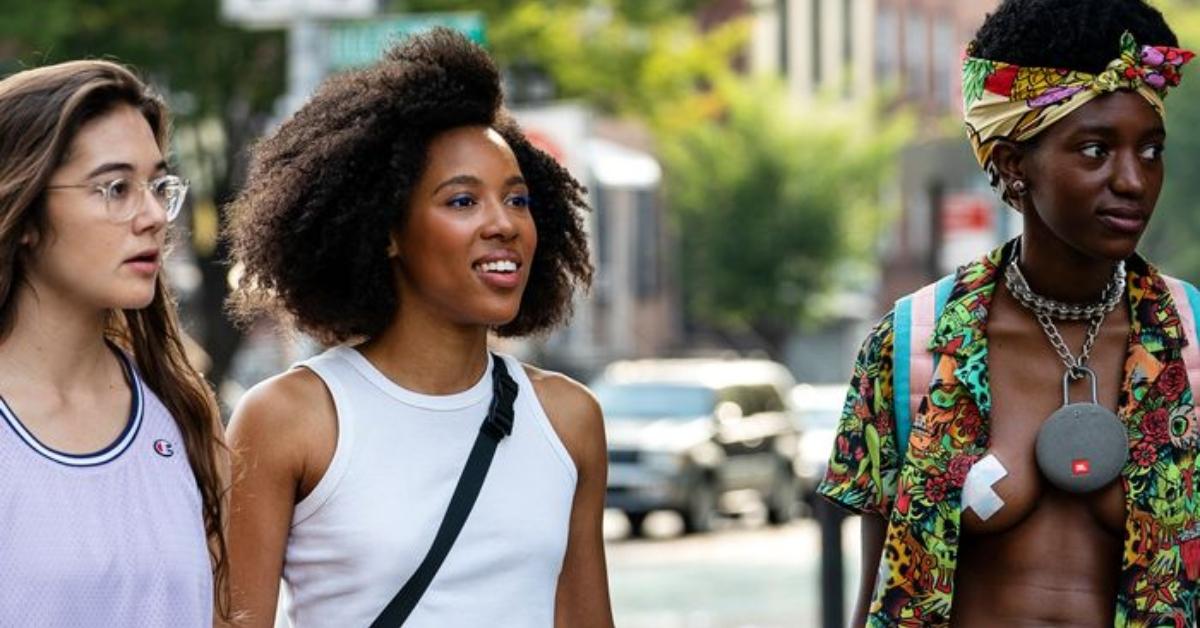 Article continues below advertisement
Kabrina Adams aka Moonbear wants to spread body positivity.
On her website Free My Boobs, the skater uses the digital platform to talk about normalizing the stigma surrounding women's bodies. Regularly sporting pasties or "nipple stickers," Kabrina is not ashamed or afraid to let it all hang out, and she wants other women to feel the same!
"With nipple stickers it's more I just want to normalize like having your boobs out," she said in an interview with Reebok. "I don't think it's a problem. If you want to do something that's crazy and you think you can do it you probably will do it because you believe in yourself."
We certainly love Kabrina's message!
Article continues below advertisement
Check out Kabrina "Moonbear" Adams on Instagram!
Currently boasting almost 16,000 followers, the skater / actor regularly shares press clips, selfies, and also continues to spread her message of body positivity.
"When it's hot af and no one asks a guy why his shirt is off," she captioned a shirtless pic. In another post, she wrote to her followers: "I want more women to know this. I want more women to be comfortable with the bodies they have and when their bodies change. It might take years to realize but when you do realize it, it's a good feeling." Yes, girl!
Article continues below advertisement
Catch Kabrina in the HBO series 'Betty'!
Following the 2018 film, HBO has rebooted the Skate Kitchen storyline into a series. The show Betty takes the same cast of characters, but this time it depicts the New York-based female skaters prior to forming their iconic girl gang.
Trying to navigate friendship, love, and skating amid the sexist environment in the skating community, Betty is the coming-of-age television series that fans need right now.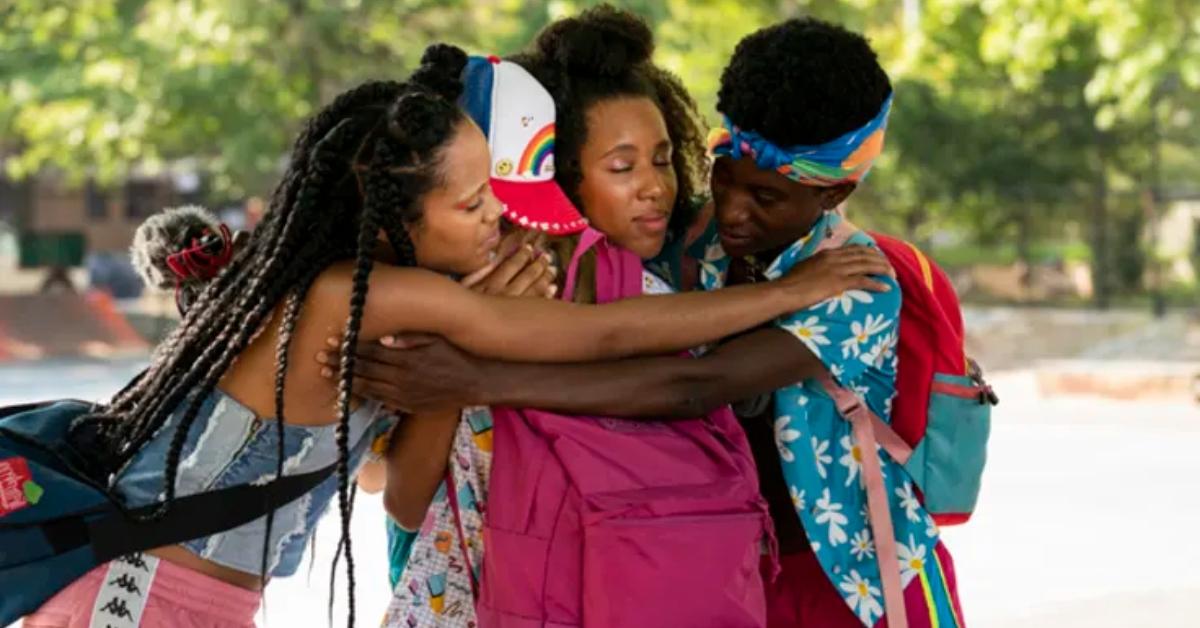 Article continues below advertisement
Kabrina, who plays Honeybear in the show, spoke with Refinery29 about how closely she relates to her character. "I'd say we're pretty similar in a lot of ways. I can just observe things sometimes," she told the outlet. The actor also shared what she hopes viewers will take away from Betty, saying, "I hope that it makes people that feel different, or they don't know how to do something, [the show] helps them be able to do it."
She added: "People have messaged me on different platforms about how they're able to be comfortable with themselves and their sexuality and other aspects of life because they saw me in the Skate Kitchen. It's pretty cool because I don't think that when I was a teenager, there was representation for what I represent for people now."
Watch Betty on Fridays at 11 p.m. ET on HBO.