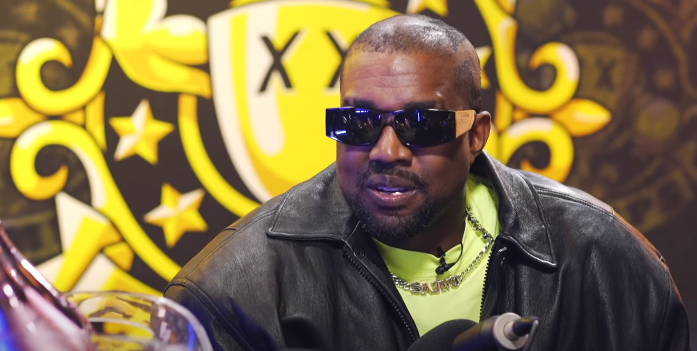 Why Is Kanye "Suddenly" Beefing With Big Sean Right Now? Didn't Ye Sign Him?
When it comes to popular public figures, artists, and musicians, folks love a good beef. Remember when Drake and Meek Mill were going at it? Or when Pusha T put Drake in the ground prior to his Scorpion release? Drizzy seems to have beefs with several artists, heck, him and Ye have exchanged words in the past, but after the critical bomb that was Donda, Drizzy seems to be on top because Certified Lover Boy is getting way more love. But Kanye West isn't publicly beefing with Drake now, he's actually got some choice words for Big Sean, and fans really want that explained.
Article continues below advertisement
Kanye West and Big Sean's beef explained.
During a recent appearance on the Drink Champs show, West stated that the "worst thing" he has ever done was sign Big Sean to his label. Many would probably argue that "Jesus is King" "Ye" and "Donda" would probably take those distinctions, however.
Article continues below advertisement
The conversation began on the show when Kanye was asked if he was forced to pick between Pusha T and Big Sean, who Ye each signed to his GOOD music label, the rapper stood up and grabbed a gravestone decoration in the studio that was still leftover from Halloween.
While holding the gravestone he said, "Let me tell you. I already decided that when I die, on my tombstone it's gonna say, 'I deserve to be here because I signed Big Sean."
Article continues below advertisement
Noreaga, the show's host seemed confused by Kanye's statement, with the rapper going on to say: "The worst thing I've ever done is sign Big Sean. The worst!"
Big Sean seemed to shrug off Ye's comments on Twitter stating, "I just got asked to be on the next Drink Champs so I'm assuming Ye taking crazy." He followed up the tweet with three laugh cry emojis.
Article continues below advertisement
Big Sean went on to show a picture of him and Kanye West to further highlight how bizarre the beef is.
Sean tweeted, "Was just wit this man, he ain't say none of that!!! And this was after the interview! I'm dying laughing at you @kanyewest."
Attached to the tweet were two photos of Kanye standing with Big Sean in the midst of a conversation.
Article continues below advertisement
Kanye's reasons for disliking Big Sean and John Legend may possibly be politically motivated.
He followed up in his Drink Champs interview stating, "Man, I know this man's momma, bro, you know what I'm saying? I changed this man's family and both John Legend and Big Sean, when I ran for office, got used quick by the Democrats to come at they boy that actually changed they life. And that's some sellout sh*t. And I don't rock with neither of them, and I need my apology. I ain't saying they ain't gonna change, but n****s is scared."
Kanye West came under fire for making public appearances with Donald Trump and rocking a "Make America Great Again" hat years ago, and he recently doubled down on his support for the country's 45th President.
Big Sean went on to say that he's never been openly political and doesn't side with "The Dems."
Article continues below advertisement
He also said in the interview that Kim Kardashian is still legally his wife despite the fact that they are officially separated: "It ain't no paperwork."
If you're interested in seeing Kanye's entire interview, you can watch it below: