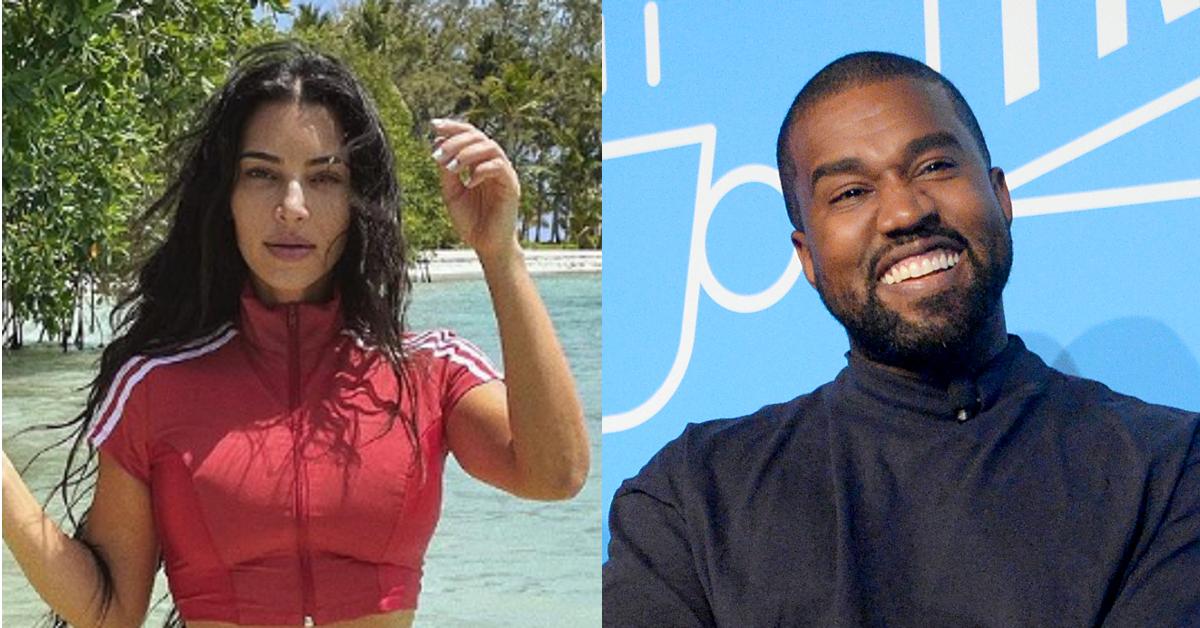 Are Kim and Kanye Getting Back Together? Fans Think Kim's Recent Posts May Point to a Reconciliation
By Mustafa Gatollari

Jun. 9 2021, Published 12:19 p.m. ET
When you're a mega-celebrity, everyone and their mother is going to want to know about your romantic life. And if that personal life happens to also include another mega-celebrity, then everyone and their mother and father are going to want to know about your relationships. Kim Kardashian and Kanye West, for example, can't even eat at McDonald's without it making headlines, so you know people are pressed to know if they're getting back together or not.
Article continues below advertisement
Are Kim and Kanye getting back together?
It depends on who you ask. There are some folks who really think that the couple are trying to mend things up because they have four children together and because Khloe and Kim both wished the rapper/producer/clothing mogul/former presidential candidate a happy birthday online. Khloe went so far as to call Kanye her "brother for life."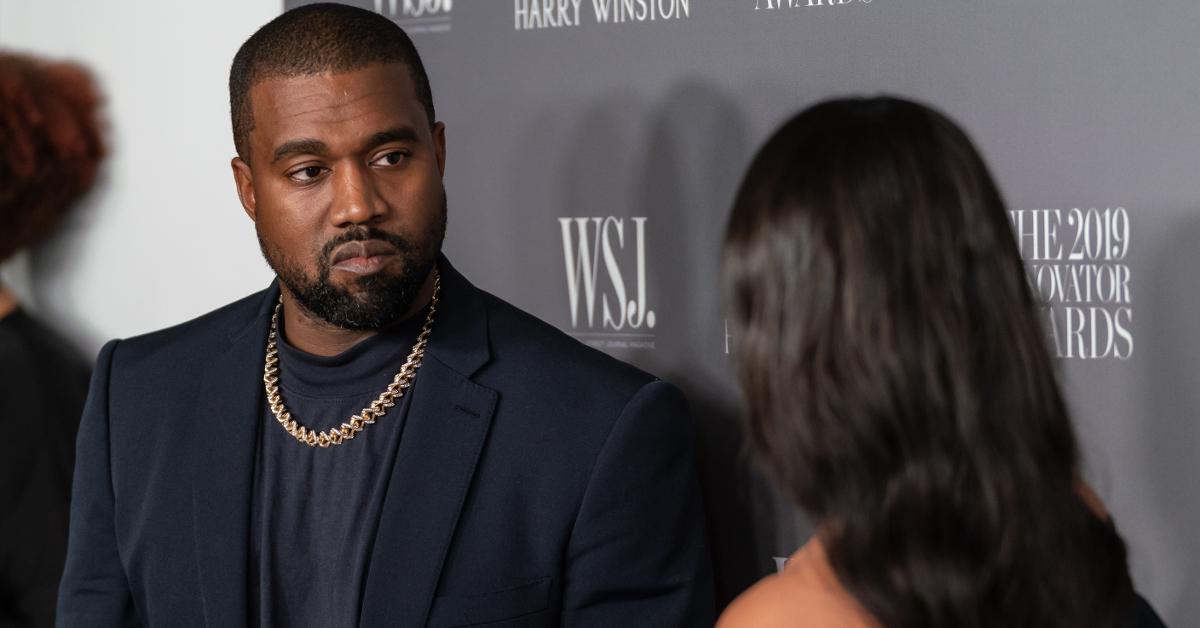 Article continues below advertisement
Is that because he's going to stay her brother-in-law?
Kim filed for divorce from Kanye in February of 2021, but the two still follow one another on Instagram and Twitter. While in a court of law, that probably means a divorce is still valid, we all know that it's not officially over until you cut off all social media ties. And even then it's not over over because there are burner accounts/using your friend's IG to scope out your ex.
Then there's the fact that Kim also posted a throwback picture of her and Kanye with the whole family while they were riding in style on a private jet.
Of course people took this as "evidence" of them trying to mend their marriage.
Article continues below advertisement
But just because Kim's being affable towards Kanye online doesn't mean that they're getting back together.
Kim's been posting an awful lot about her children online, including several photos of them wearing pairs of Yeezy's. She rocked a pair herself while posting clips of her morning workout on Instagram. The reason behind that is simple: It's in her best financial interests to do so.
Article continues below advertisement
Article continues below advertisement
In 2018, Kim was offered a big amount of money to promote a knock-off version of her husband's sneakers. She didn't do it because, you know, that would be a truly awful thing to do. Kanye decided to gift her with part ownership of his Yeezy brand as a thank you for her loyalty.
Article continues below advertisement
"A brand offered me a million dollars to do a post on some of their clothing. And they typically knock off Yeezy," Kim said on the Pretty Big Deal podcast. "Kanye was like, 'No, babe, I really don't want you to do that.' It's understandable, but that's a lot of money!"
On Mother's Day of that year, Kanye handed her an envelope. She said, "I open the envelope and it's a million-dollar check and it was a note saying, 'Thank you for always supporting me and not posting.'"
She went on to say, "And then, in the rest of the envelope, it was a contract to be an owner of Yeezy and my percentage."
Yeezy is, as of this writing, a $1.8 billion company, and Kim has stake in it, so of course she's going to be promoting the brand.