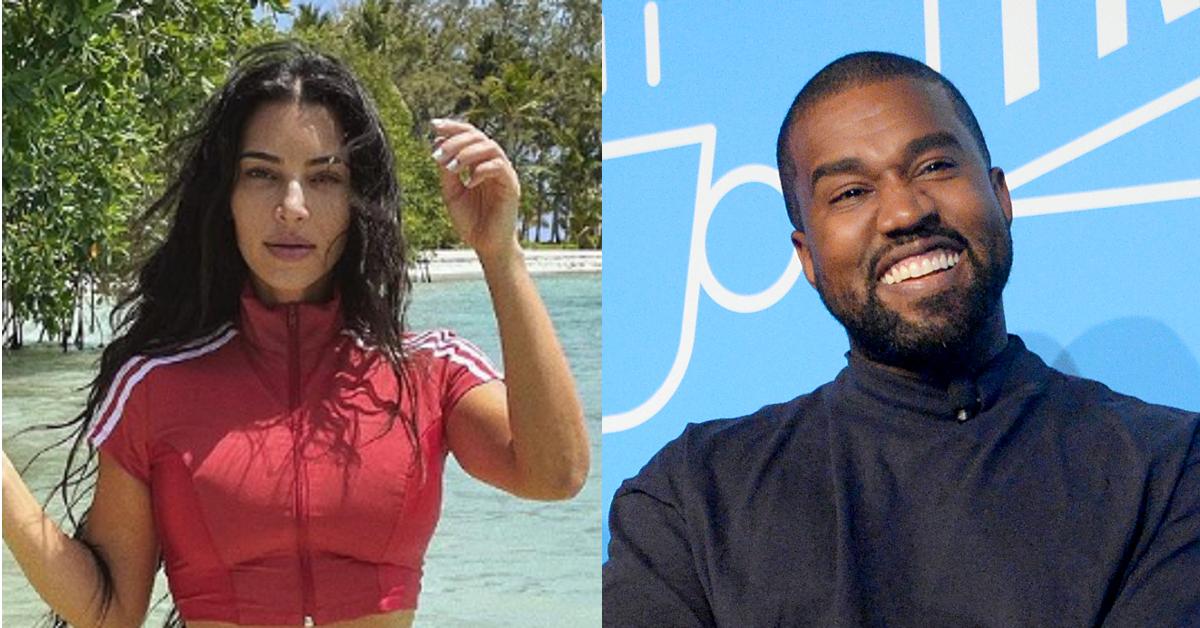 Are Kim and Kanye Getting Back Together? He's Advising Her on Her Upcoming 'SNL' Appearance
When you're a superstar, everyone and their mother is going to want to know about your romantic life. And if that personal life happens to include another superstar, then everyone and their mother and father are going to want to know about your relationships. Kim Kardashian and Kanye West, for example, can't even eat at McDonald's without it making headlines, so you know people are pressed to find out if they're getting back together or not.
Article continues below advertisement
Are Kim and Kanye getting back together? He is reportedly advising her on her 'SNL' hosting.
Fans first thought "Kimye" were getting back together on Aug. 26, 2021, during Kanye's "Donda" show in Chicago. The ending, soundtracked by his song, "No Child Left Behind," saw Kim emerge in a white Balenciaga couture wedding gown and approach Kanye. He then, after months of not showing his face in public, removed his mask, lifted her veil, and they embraced. This immediately led to speculation about whether the couple was back together — TMZ claimed they were not.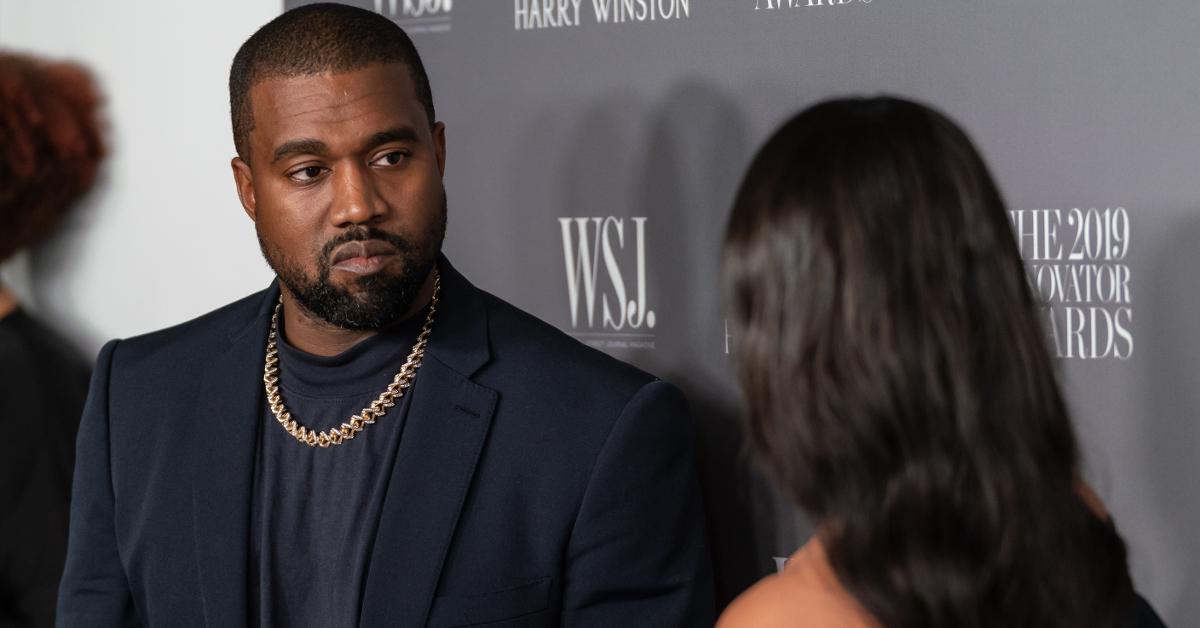 Article continues below advertisement
However, the latest development in the Kardashian-West relationship saga has fans once again thinking the couple might reconcile. Kim is hosting Saturday Night Live on Oct. 9, 2021, and Page Six reports she's receiving advice from someone who has been on SNL before: Kanye.
A source said, "Kanye is quietly advising her on her performance, her opening monologue, even her costumes for the show."
Article continues below advertisement
The pair have already proven they were at least friendly exes and have been spotted getting dinner together around California. In late September, Kim and Kanye caused waves by grabbing a meal together at Nobu Malibu. However, chances are the dinner was more business than pleasure because KKW chief marketing officer Tracy Romulus was also in attendance.
Kim also posted a throwback picture of her and Kanye with the whole family while they were riding in style on a private jet. The photo is part of a series of family photos Kim has posted to the grid, including one from Kanye's "Donda" show featuring herself in the "wedding dress."
People have been taking Kim's photos with Kanye as "evidence" of them trying to mend their marriage, but there has been no confirmation from either party to confirm this theory.
Article continues below advertisement
It seems like the internet is rooting for Kim and Kanye to get back together.
When news of Kim and Kanye's divorce first broke, there was an uprising of opinions from the internet, with responses that ranged everywhere from "Good for her" to "Love is dead." Despite the mixed opinions, it seems like the majority of naysayers have changed their tune to support a Kimye reunion.
Article continues below advertisement
Article continues below advertisement
Only time will truly tell whether these two will truly get back together or are just supporting each other's creative endeavors. Until then, it seems like co-parenting is working for them.