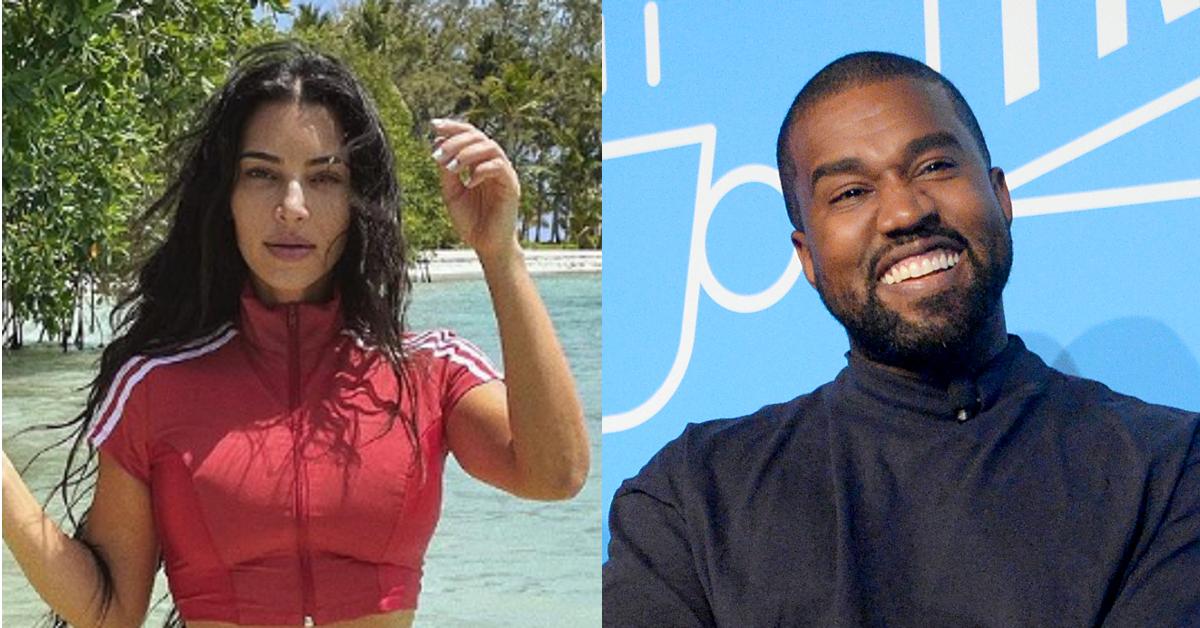 Are Kim and Kanye Getting Back Together? She Appeared in a Wedding Dress at the End of His "Donda" Event
By Mustafa Gatollari

Aug. 27 2021, Updated 10:46 a.m. ET
When you're a mega-celebrity, everyone and their mother is going to want to know about your romantic life. And if that personal life happens to also include another mega-celebrity, then everyone and their mother and father are going to want to know about your relationships. Kim Kardashian and Kanye West, for example, can't even eat at McDonald's without it making headlines, so you know people are pressed to know if they're getting back together or not. Here's what we know so far.
Article continues below advertisement
Are Kim and Kanye getting back together? She appeared in a wedding dress at the end of his "Donda" event in Chicago.
The most recent development in the Kim and Kanye saga came on the evening of Aug. 26, 2021, during Kanye's "Donda" show in Chicago. The ending, soundtracked by his unreleased song, "No Child Left Behind," saw Kim emerge in a white Balenciaga couture wedding gown and approach Kanye. He then, after months of not showing his face in public, removed his mask, lifted her veil, and they embraced. This immediately led to speculation about whether the couple is back together — TMZ claims this is not true.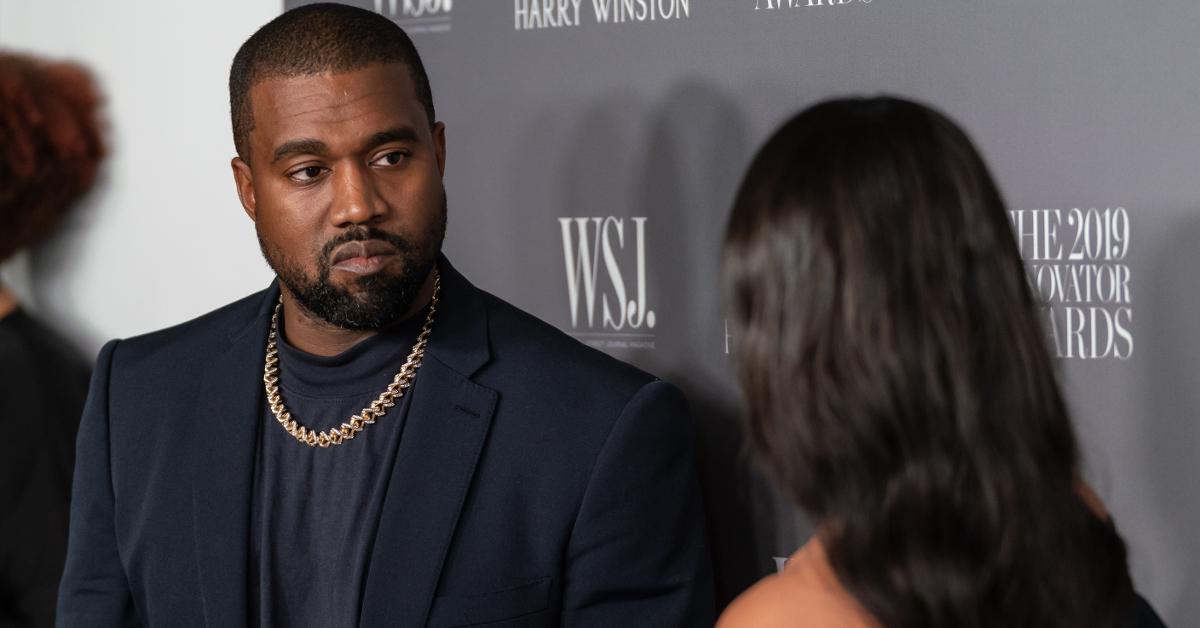 Article continues below advertisement
So, given that development, what does their recent public display of affection mean for the state of their relationship? Well, it seems to depend on who you ask.
There are some folks who really think that the couple is trying to mend things up because they have four children together and because Khloe and Kim both previously wished the rapper/producer/clothing mogul/former presidential candidate a happy birthday online. Khloe even went so far as to call Kanye her "brother for life."
Article continues below advertisement
Is that because he's going to stay her brother-in-law?
Well, Kim filed for divorce from Kanye in Feb. 2021, but the two still follow one another on Instagram and Twitter. While in a court of law, that probably means a divorce is still valid, we all know that it's not officially over until you cut off all social media ties. And even then it's not over over because there are burner accounts/using your friend's IG to scope out your ex.
Then there's the fact that Kim also posted a throwback picture of her and Kanye with the whole family while they were riding in style on a private jet.
Of course, people took this as "evidence" of them trying to mend their marriage, but there has been no confirmation from either party that confirms those aforementioned fan theories.
Article continues below advertisement
Just because Kim's being affable towards Kanye online doesn't necessarily mean that they're getting back together.
Kim, as usual, tends to post an awful lot about her children online, several photos of which have showcased them wearing pairs of Yeezy's. Beyond that, she's still known to consistently rock a pair herself while posting clips of her morning workouts on Instagram. With the seemingly amicable state of their relationship aside, a big reason behind her support of Yeezy is quite simple: It's in her best financial interests to do so.
Article continues below advertisement
Article continues below advertisement
In 2018, Kim was offered a large sum of money to promote a knock-off version of her husband's sneakers. She didn't do it because, you know, that would be a truly awful thing to do. Kanye decided to gift her with part ownership of his Yeezy brand as a thank you for her loyalty.
Article continues below advertisement
"A brand offered me a million dollars to do a post on some of their clothing. And they typically knock off Yeezy," Kim said on the Pretty Big Deal podcast. "Kanye was like, 'No, babe, I really don't want you to do that.' It's understandable, but that's a lot of money!"
On Mother's Day of that year, Kanye handed her an envelope. She said, "I open the envelope and it's a million-dollar check and it was a note saying, 'Thank you for always supporting me and not posting.'"
She went on to say, "And then, in the rest of the envelope, it was a contract to be an owner of Yeezy and my percentage."
Yeezy is, as of this writing, a $1.8 billion company, and Kim has a stake in it, so of course, she's going to be promoting the brand.
As for the state of their actual relationship and if the couple will ever truly get back together, it seems that only time will tell.