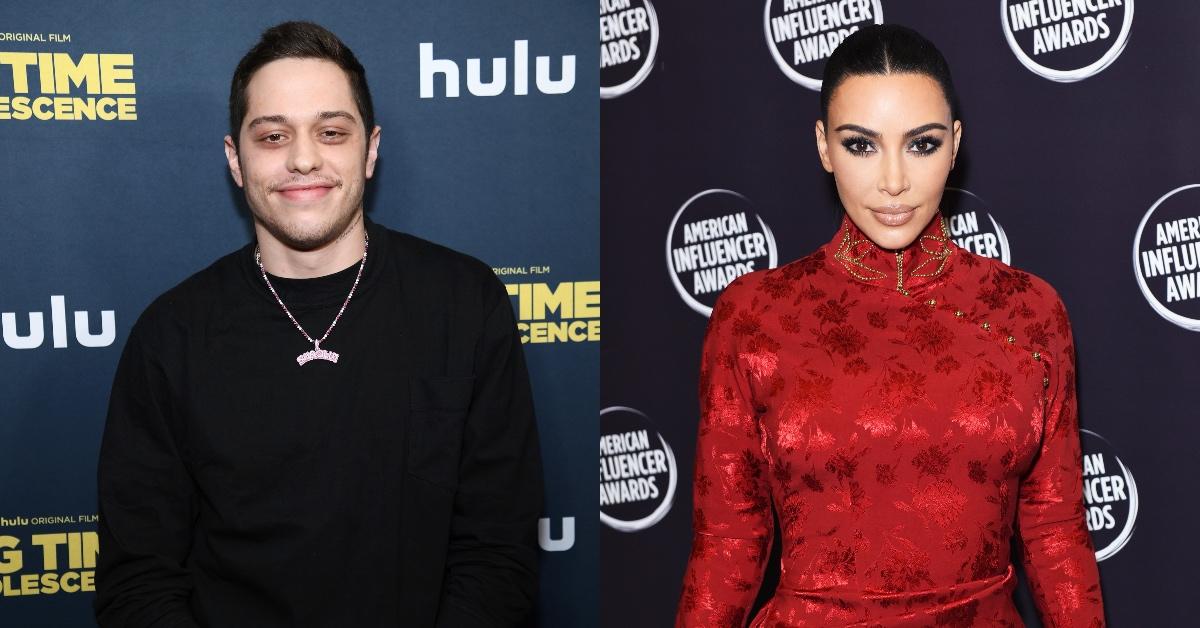 Twitter Is Having a Field Day With Pete Davidson and Kim Kardashian's Rumored Romance
If there is one Hollywood actor who has made his rounds in the dating scene, it's Pete Davidson. While Pete has been linked to many celebs such as Kaia Gerber, Kate Beckinsale, and Phoebe Dynevor — and was even engaged to Ariana Grande — the Saturday Night Live star has not stopped looking for his soulmate.
Article continues below advertisement
Since it seems as if he's been bouncing out of relationships left and right, fans have been ready to see the comedian settle down with a new girlfriend. Now, rumors have been running rampant that Pete is getting pretty cozy with one of the most famous reality television stars on the planet.
Keep reading to get the scoop on Pete's rumored main squeeze.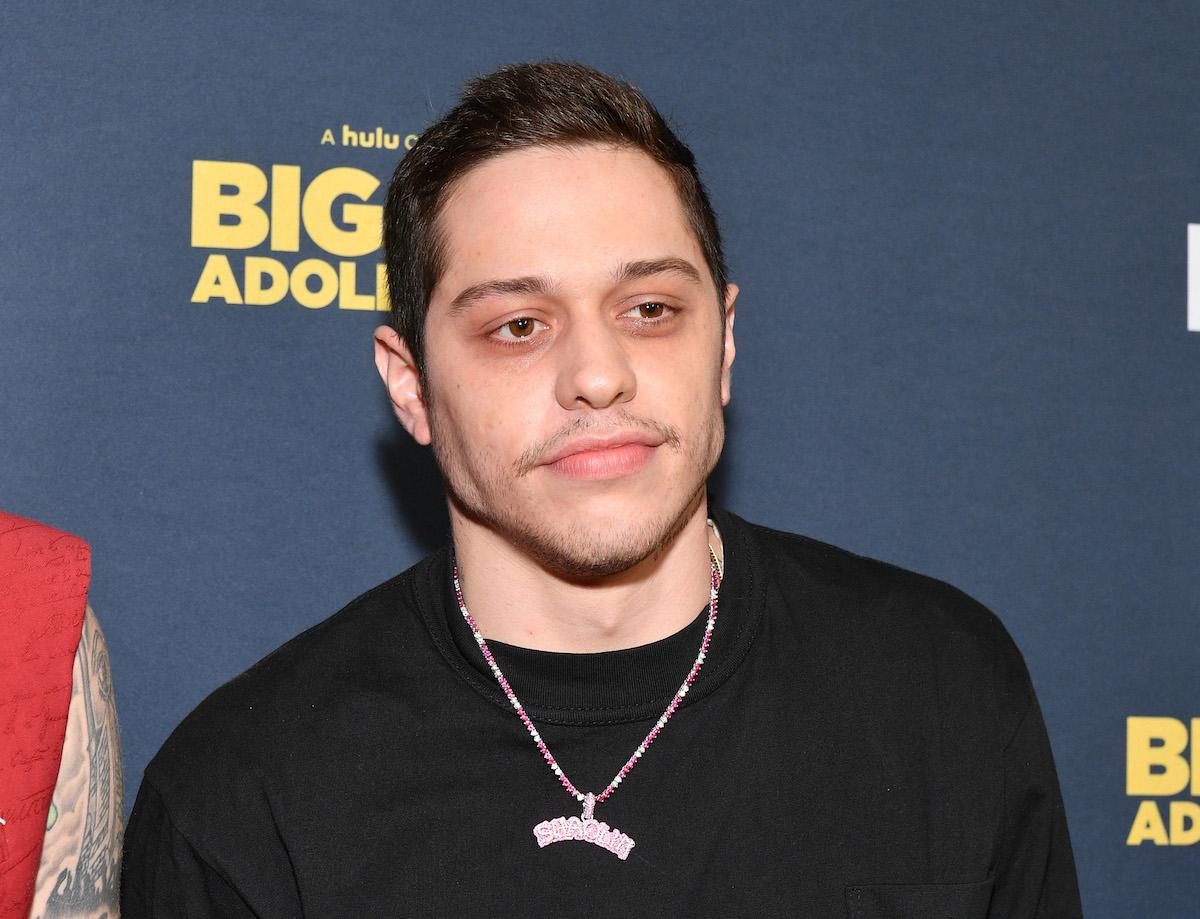 Article continues below advertisement
So, who is Pete Davidson's new girlfriend?
Pete is no stranger to playing the dating field. While fans were happy to see him find love again after his split from Ariana in October 2018, he never seemed to really lock down a long-term relationship.
And now, after photos exclusively published by People magazine on Oct. 30, 2021, it appears that Pete has found a new flame in a celebrated reality television star.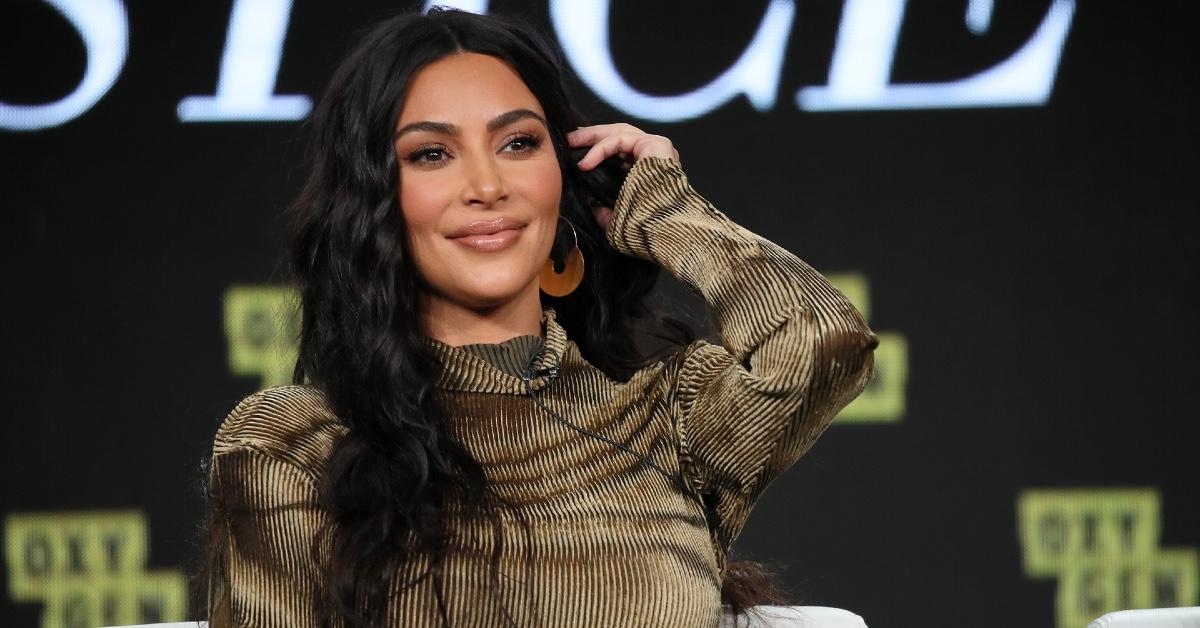 Article continues below advertisement
According to People, Kim Kardashian and Pete Davidson were spotted on a roller coaster at Knott's Scary Farm in Buena Park, Calif., on Oct. 29, 2021. In photos, the pair can be seen holding hands, which initially sparked interest around if they're an item or not.
Kim and Pete were joined at the time by newly engaged couple Kourtney Kardashian and Travis Barker. Travis and Pete reportedly know each other through mutual friend Machine Gun Kelly.
When the pictures of Kim and Pete hit the internet, rumors spread like wildfire and countless fans attempted to determine their relationship status. After a few weeks of confusion, on Nov. 18, 2021, Page Six confirmed that the reality star and the comedian are indeed casually dating. Pete recently traveled to California to spend his birthday with Kim, and a photo of him and the SKIMS founder sporting matching pajamas has also been circulating online, furthering the confirmation.
Article continues below advertisement
Kim recently appeared alongside Pete on an episode of 'SNL.'
The mogul and the Saturday Night Live star being romantically involved might seem like a far-fetched match, but the pair recently shared an onscreen kiss during an Oct. 9, 2021, episode of SNL. During a sketch, Kim and Pete are dressed as Disney characters Jasmine and Aladdin. Kim as Jasmine is attempting to reassure an insecure Aladdin that he's masculine enough for her.
Article continues below advertisement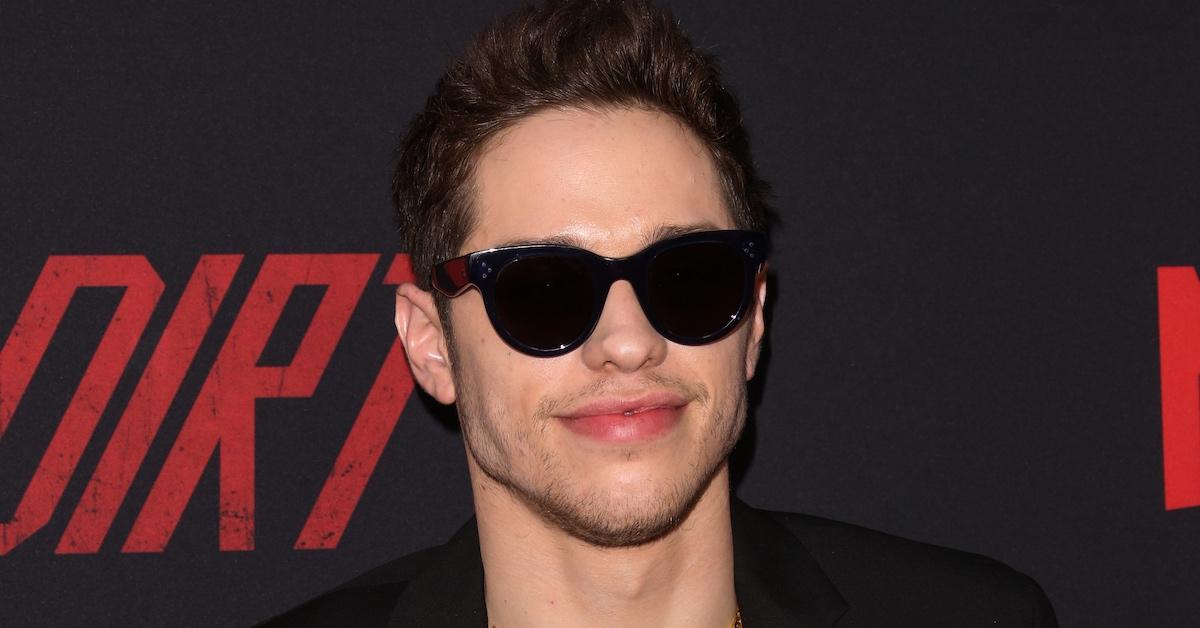 People also noted that this isn't the first time Pete and Kim have traversed similar social circles, seeing as they both attended Kid Cudi's birthday party in January 2019 alongside Kim's soon-to-be-ex-husband, Kanye West. Nonetheless, neither Pete nor Kim have posted anything about their relationship or said anything publicly as of yet.
Article continues below advertisement
Even though they're remaining closed-lipped on their rumored romance right now, a source for E! News said that Pete "makes her laugh the entire time they are together and she is completely enthralled by him."
They also mentioned that "Kim is smitten over him and it's very exciting to her," adding, "She's trying to not make a big deal about it but is super into him."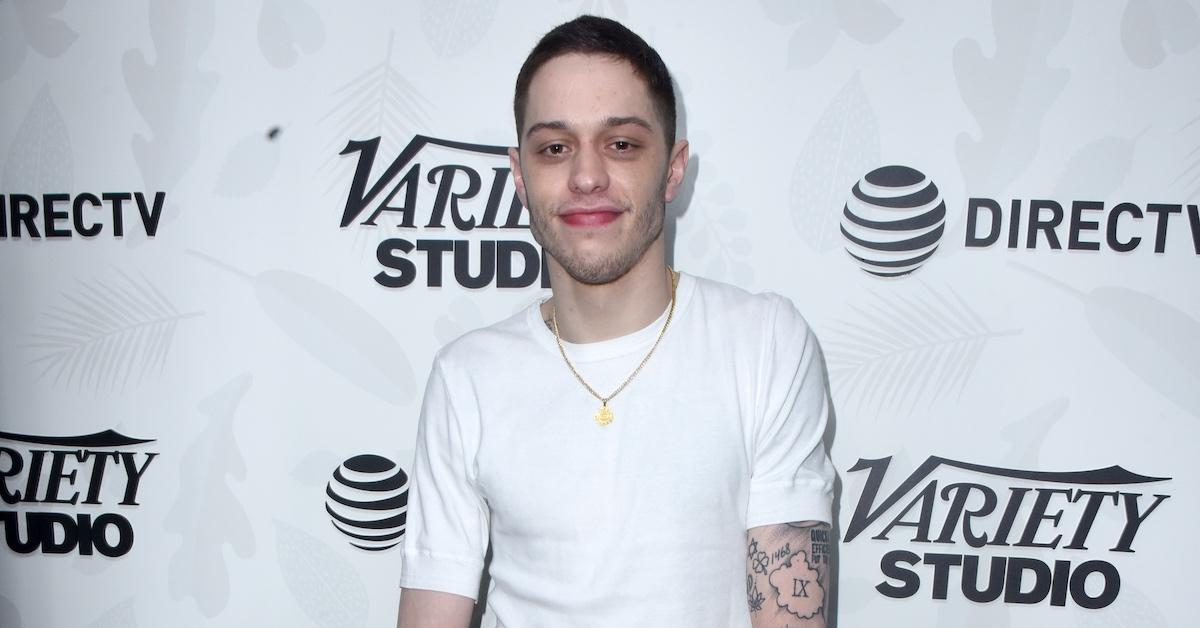 Article continues below advertisement
Fans on Twitter have been having a field day with the news that Pete and Kim are an item.
It wasn't long after People posted their exclusive photos of the pair's first outing that fans on Twitter began commenting on the notion of the two stars being romantically involved. One user remarked, "[I'm] convinced dating Pete Davidson is like jury duty for celebs and most people will be called to do it at least once," while another said, "Being on SNL is a gateway drug to dating Pete Davidson."
Pete met Ariana on SNL, and reportedly may have met Phoebe Dyvenor at at SNL afterparty after her Bridgerton co-host Regé-Jean Page hosted.
Another person decided to comment on the tea surrounding the situation, writing, "Kim Kardashian reviewing Ariana Grande's beauty line on her Insta stories while possibly dating Pete Davidson is the most interested I've ever been in Kim Kardashian."
Who knows? Maybe fans will see more of this unexpected couple at Kourtney and Travis's wedding, which both may be attending.