Pete Davidson Got a Cover-up for His Tattoo of Longtime Ex Cazzie David
Before Pete Davidson dated Ariana Grande, he dated Cazzie David. The two dated for years, and he got tattoos of her — but how did he cover them?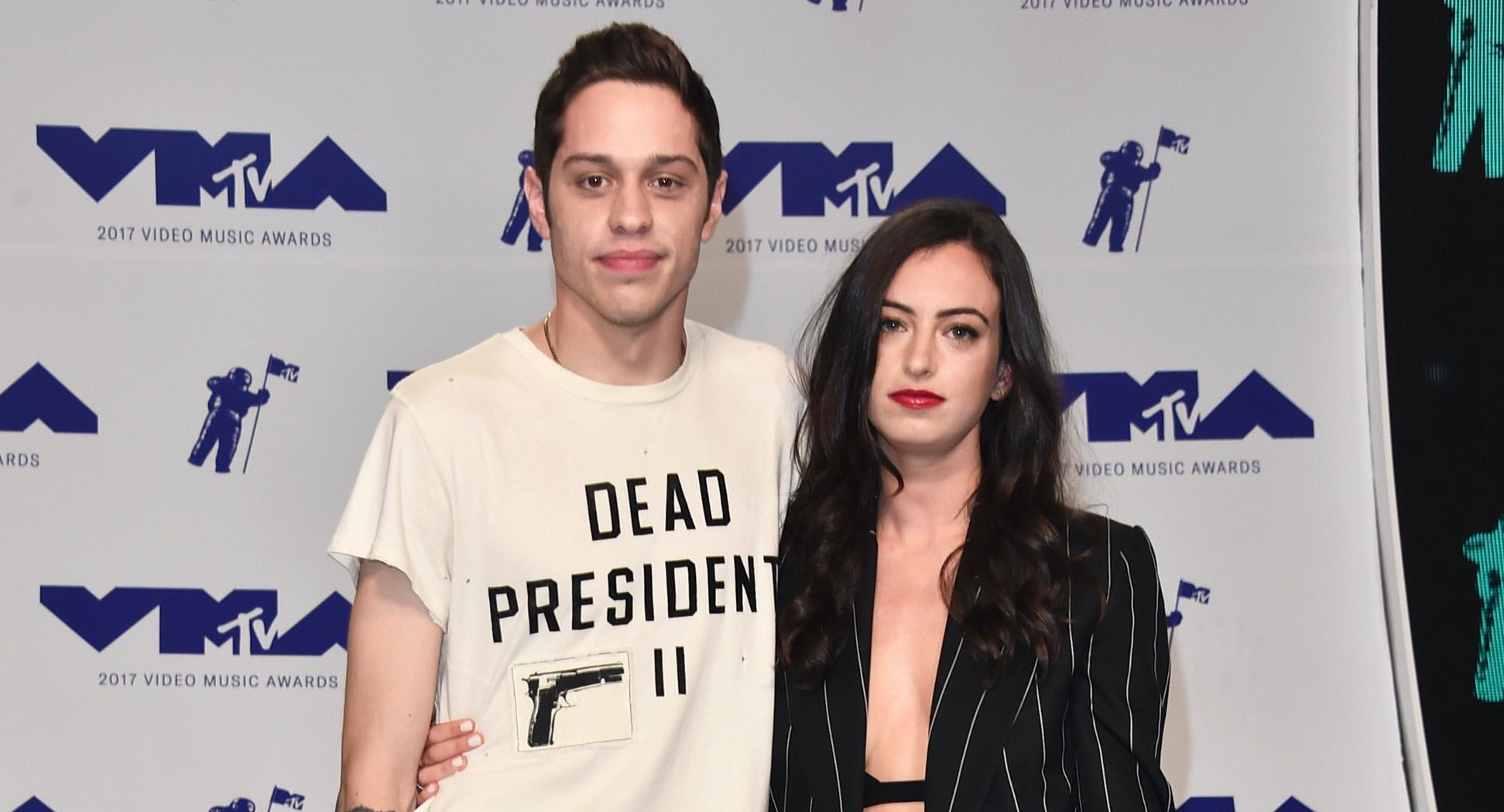 Ariana Grande and Pete Davidson's whirlwind romance that seemed to almost start with an engagement and end with an entire album ("thank u, next") dominated headlines for months. Only recently has it seemed like the drama between the two has died down as Ariana and Pete have both moved on, but many forget that just before they got together, Pete had been in a long-term relationship with Cazzie David.
Article continues below advertisement
The pair dated for two and a half years before splitting, and mere weeks after their breakup, Pete had put a ring on Ariana's finger. We've all seen the tattoos Pete got to commemorate his relationship with Ariana, but what did he do with the tattoos he got for Cazzie?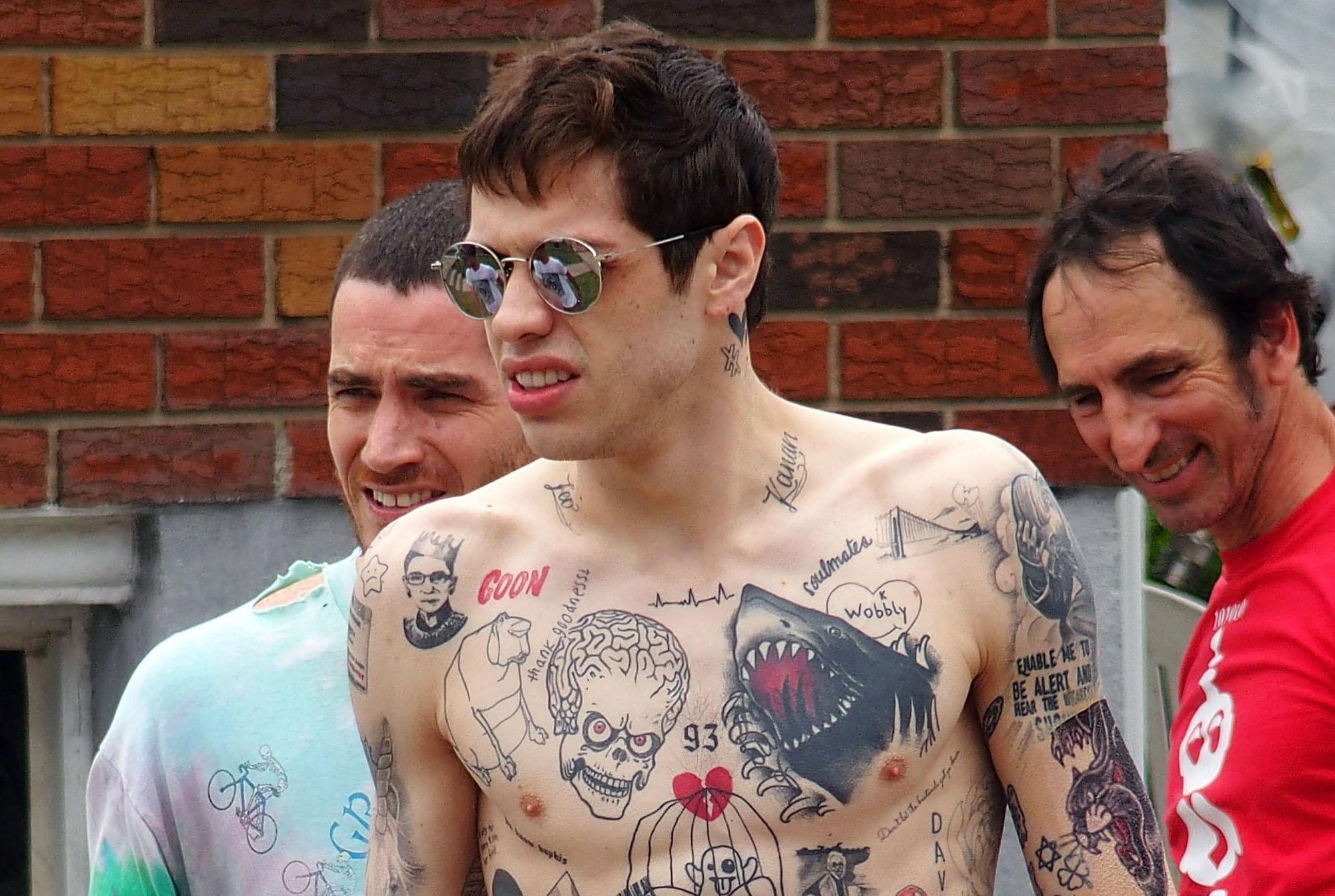 Article continues below advertisement
Pete Davidson covered up the tattoo of Cazzie he got on his forearm.
While Pete and Cazzie were together, the SNL comedian added to his trove of tattoos to commemorate his relationship with the actress. One of the most memorable tributes to his then-girlfriend was a drawing of a girl with curly hair waving who looked suspiciously like Cazzie (if she were a cartoon character, of course).
According to People, Pete got his tattoo of Cazzie (along with some of the surrounding ones) covered up with a new addition shortly after he and Ariana went public.
The new tattoo Pete now has on his forearm appears to be of a forest. The particularly large piece also covered up an adjacent star, the letters "X.XI FOREVER," the quote "I was saying I was crazy before I knew I was," and a little colored watermelon.
It's unclear if any of the other tattoos Pete decided to cover up were remnants of his relationship with Cazzie. His tattoo artist, Jon Mesa, had originally shared a side-by-side photo of the before and after, though it seems to have been removed.
Article continues below advertisement
While Pete made it clear he was looking to cover up reminders of his longtime ex, he did leave one tattoo from his relationship with Cazzie untouched. The pair got a matching tattoo with singer Miley Cyrus that reads "we babies."
Even though the tattoo is in close proximity on his forearm to the cover-up he did of Cazzie's cartoon doppelganger, he chose to leave the "we babies" tattoo intact.
"Did this crazy coverup last night on my boy @petedavidson," Jon said in his post of the cover-up.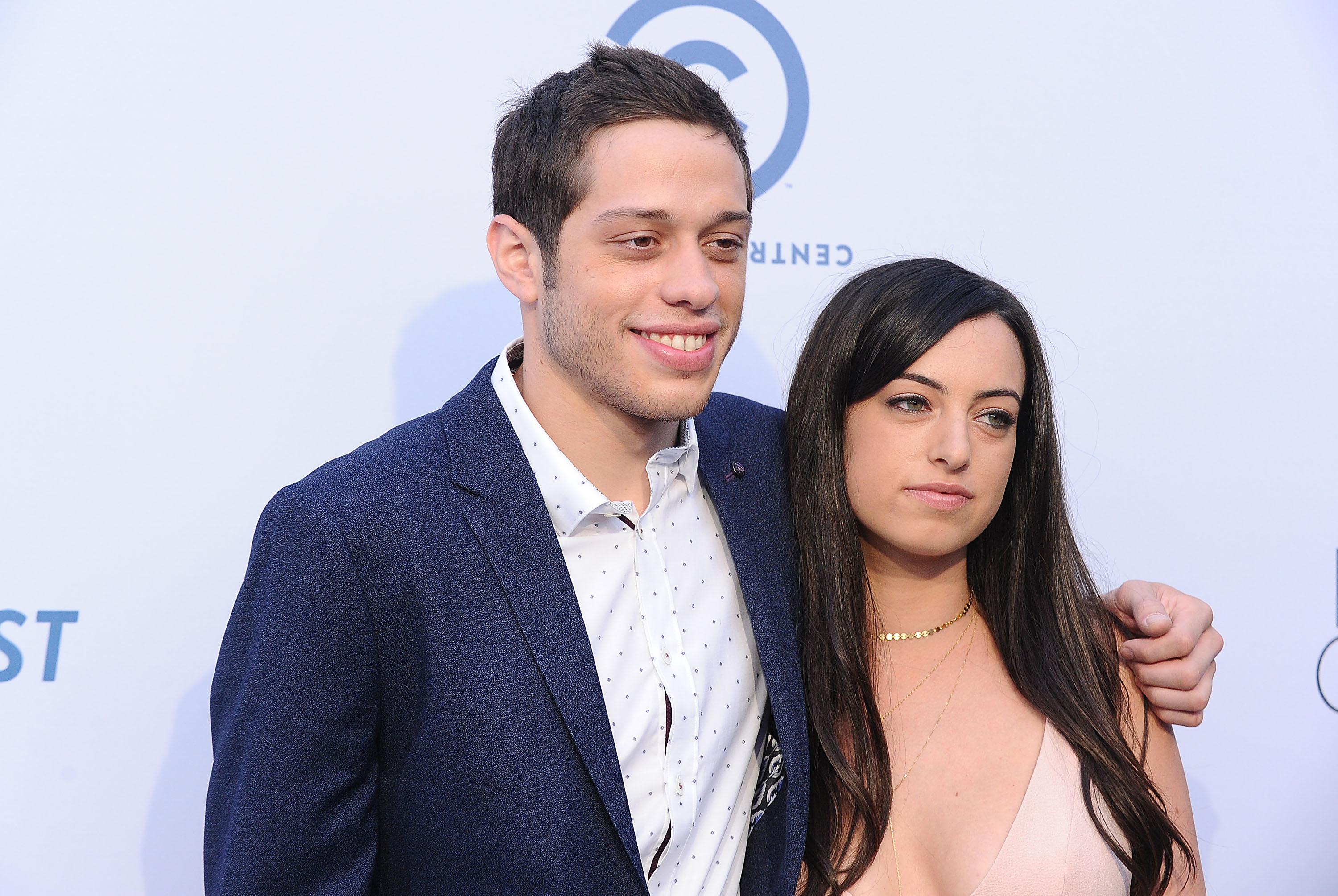 Article continues below advertisement
Cazzie recently revealed she's on good terms with Pete.
According to Cazzie's new book of essays, No One Asked for This, her breakup with Pete happened mere days before he and Ariana got together, leaving her in a very distressed state. At the time of their breakup, Pete didn't say much about why they split.
"We're not together anymore," he said to Complex's Peter Rosenberg when asked about Cazzie at the time. "Very talented girl, she'll be great and she'll be fine. Yeah, I think she'll be OK."
But despite their stressful breakup, Cazzie says she's on good terms with Pete now, and even writes an acknowledgement to him in her book.
"Pete. I love you ... Your bravery inspires me and your friendship means the world to me," the acknowledgment reads, according to the LA Times.