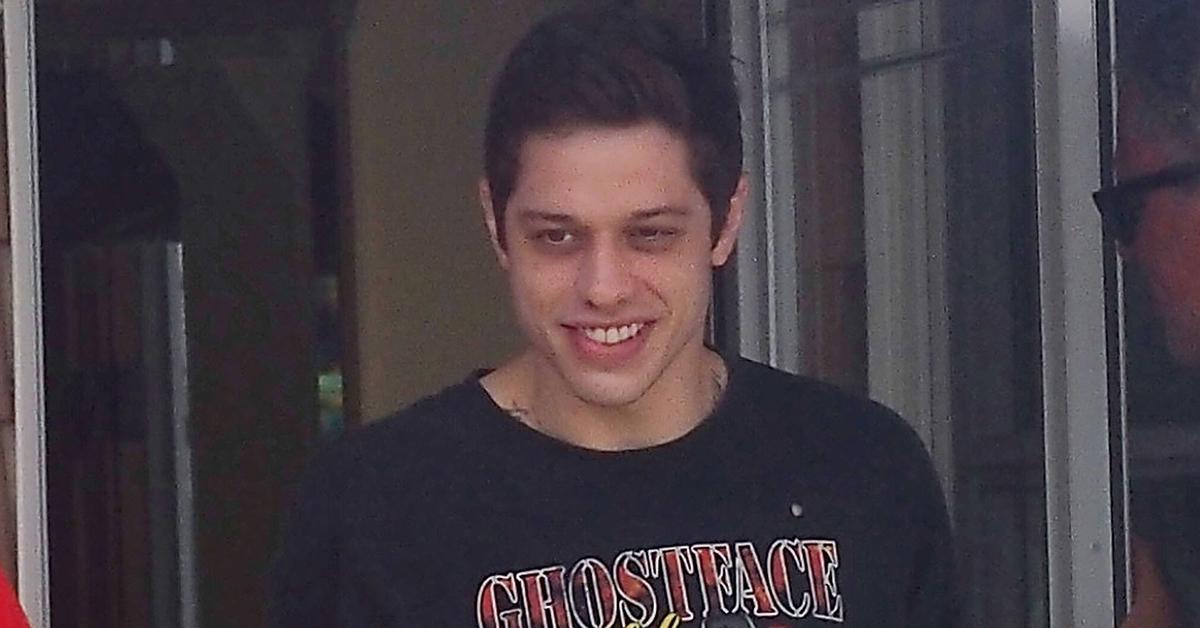 Pete Davidson's Relationship History Includes a Lot of Famous Faces
By Nakeisha Campbell

Dec. 8 2021, Updated 12:48 p.m. ET
Saturday Night Live star Pete Davidson is now an open book when it comes to his former relationships. In his candid interview with Charlamagne Tha God, the comedian discussed his past romances and confessed how much they tend to overshadow his professional life. However, he mentioned that he felt "very fortunate and lucky" to have dated "really wonderful, beautiful, cool, talented women."
Article continues below advertisement
Though these relationships, unfortunately, didn't work out, he said: "It definitely, like, fuels me to get better and be better." Let's see all the women he's been super lucky to date so far.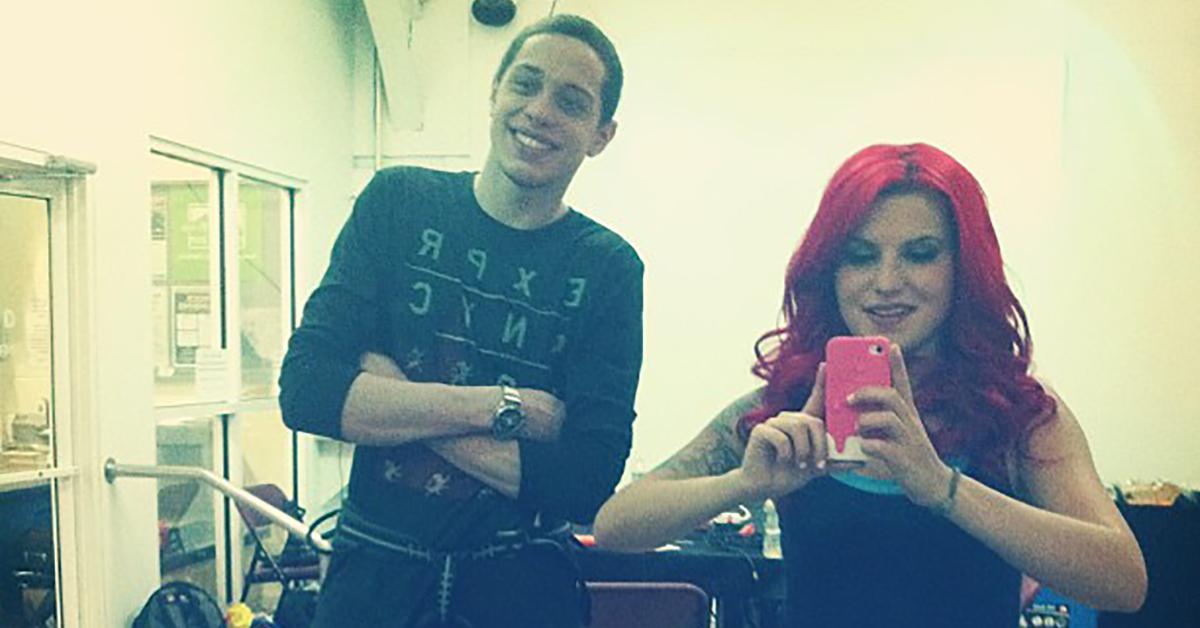 Article continues below advertisement
Pete dated Carly Aquilino from 2014 to 2015.
This was before Pete rose to fame, so the exact timeline of their relationship is unclear. However, we do know that they were close when they co-starred in MTV's Guy Code and Girl Code. He and Carly knew each other since 2013, so it's possible that their romance started even earlier. But unfortunately, the comedians split up in 2015.
Despite the split, it turns out that they're still on good terms. Pete told Charlamagne: "We're cool friends. We actually hang out all the time... She's honestly one of the coolest chicks I've ever met."
Article continues below advertisement
Pete dated Cazzie David for two years.
After his split from Carly, Pete moved on to Cazzie, the creator of the web series Eighty-Sixed. The happy couple made several public appearances together and sang each other's praises in their interviews. For instance, Pete once noted that she played an important role in helping him stay sober and Cazzie revealed that her father approved of him.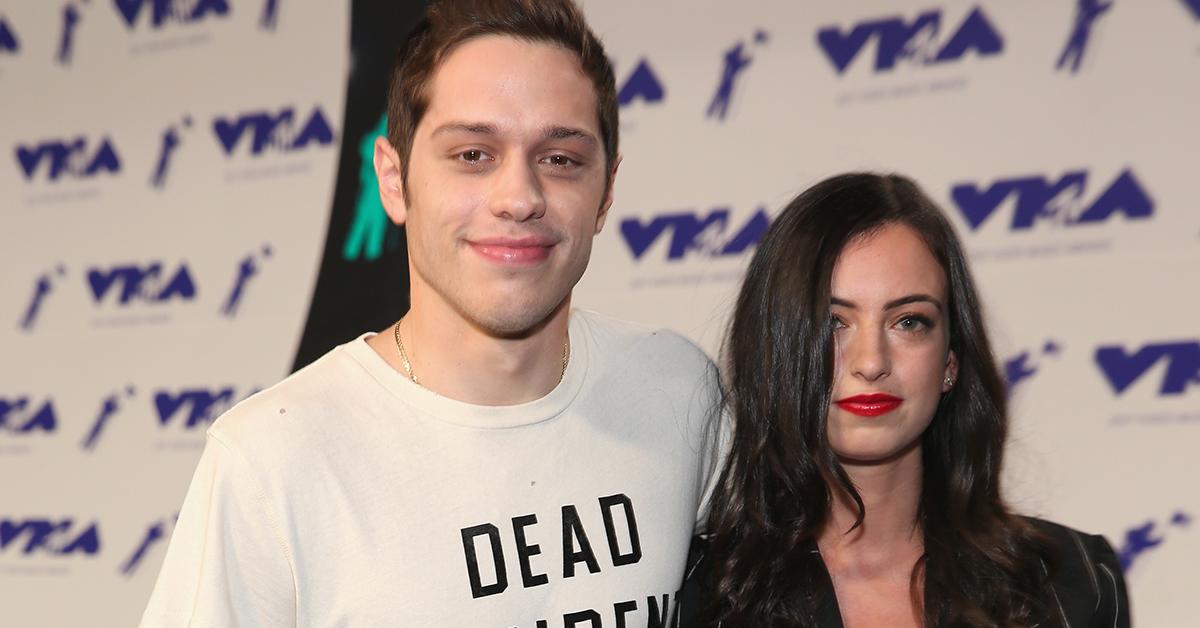 Article continues below advertisement
She said: "He really loves that I'm dating a comedian. He loves it because he feels like the only people he can talk to are people who also make jokes. It worked out very well."
Sadly, they broke up in 2018. He revealed in his interview on Open Late with Peter Rosenberg: "We're not together anymore."
Pete got engaged to Ariana Grande just weeks after they started dating.
Not long after his split from Cazzie, Pete started to date Ariana Grande, who had also recently split from late rapper, Mac Miller. Their relationship seemed to progress at the speed of light, because they went from hanging out and being flirty on social media to sporting matching tattoos and getting engaged in a matter of weeks. This was only a few days after they made their relationship Instagram official.
Article continues below advertisement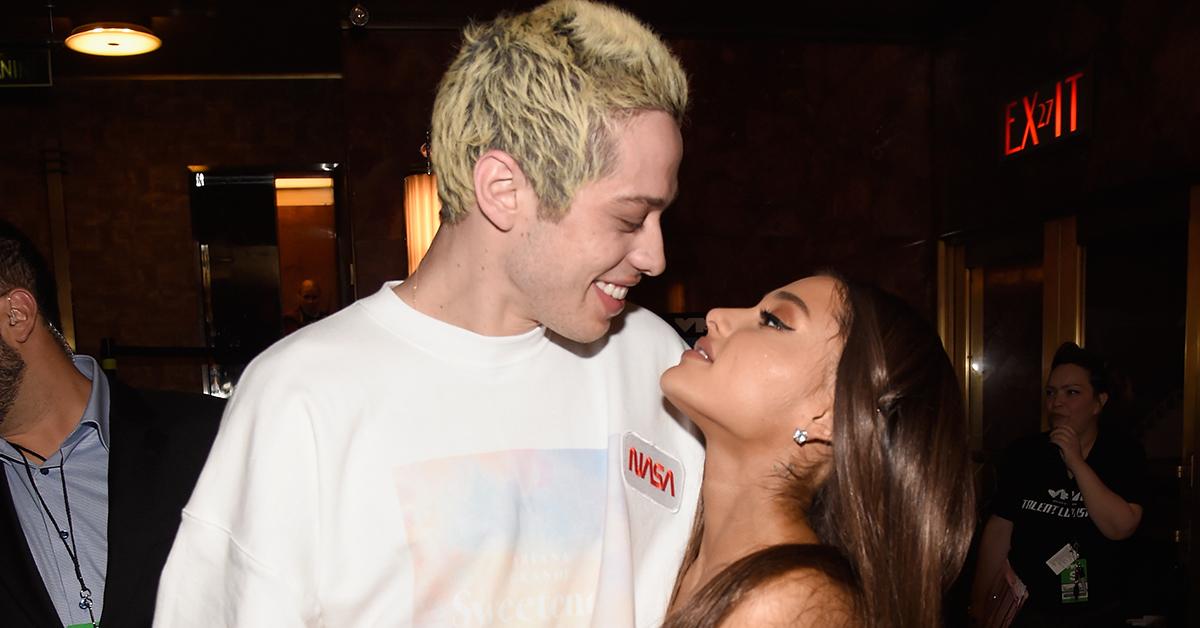 Pete announced the news a few weeks after Ariana was spotted with an engagement ring. On June 20, while on The Tonight Show Starring Jimmy Fallon, he said: "I feel like I won a contest. So sick."
Article continues below advertisement
But their engagement didn't last for long. The "7 Rings" singer and the 26-year-old called it off after four months and split up in October. Then in November, Ariana released her breakup anthem "thank u, next," which, of course, mentioned Pete (and the rest of her famous exes). Still, both she and Pete claimed that they had no hard feelings toward each other.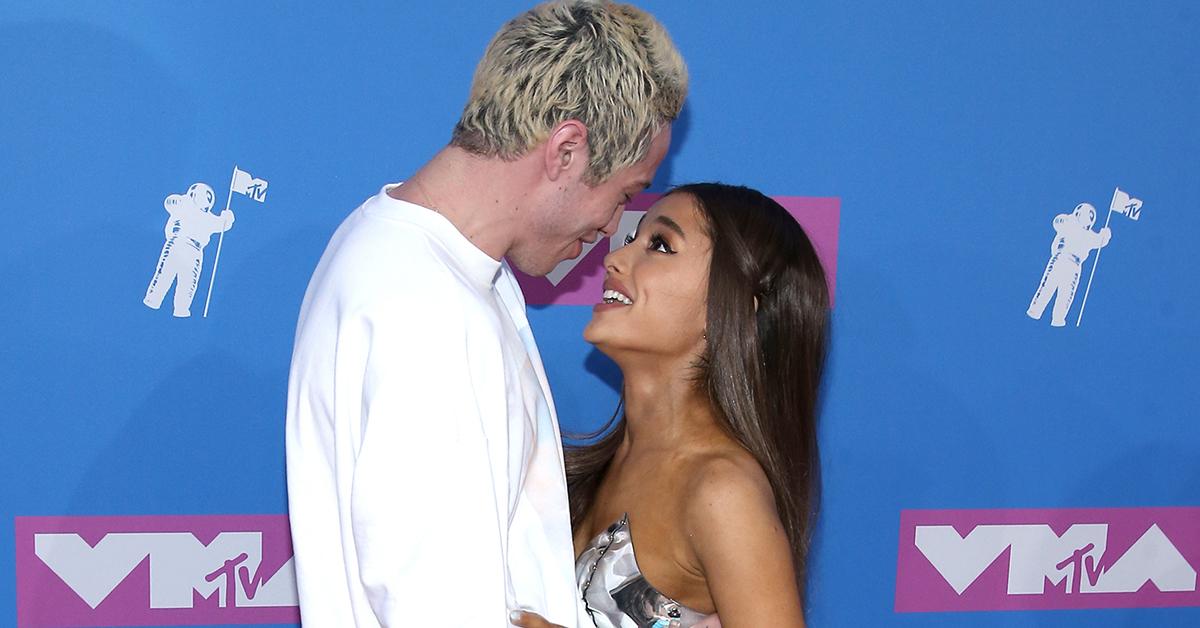 Article continues below advertisement
On SNL, Pete shared: "I know some of you are curious about the breakup, but the truth is, it's nobody's business and sometimes things just don't work out, and that's OK. She's a wonderful, strong person and I genuinely wish her all the happiness in the world."
In his interview with Charlamagne, Pete mentioned how he tried to help her through her grief over Mac's death.
He said: "I think I said, like, 'I'll be here until you don't want me to be here.' I pretty much knew it was over around after that. That was really horrible and I can't imagine what that s--- is like."
Article continues below advertisement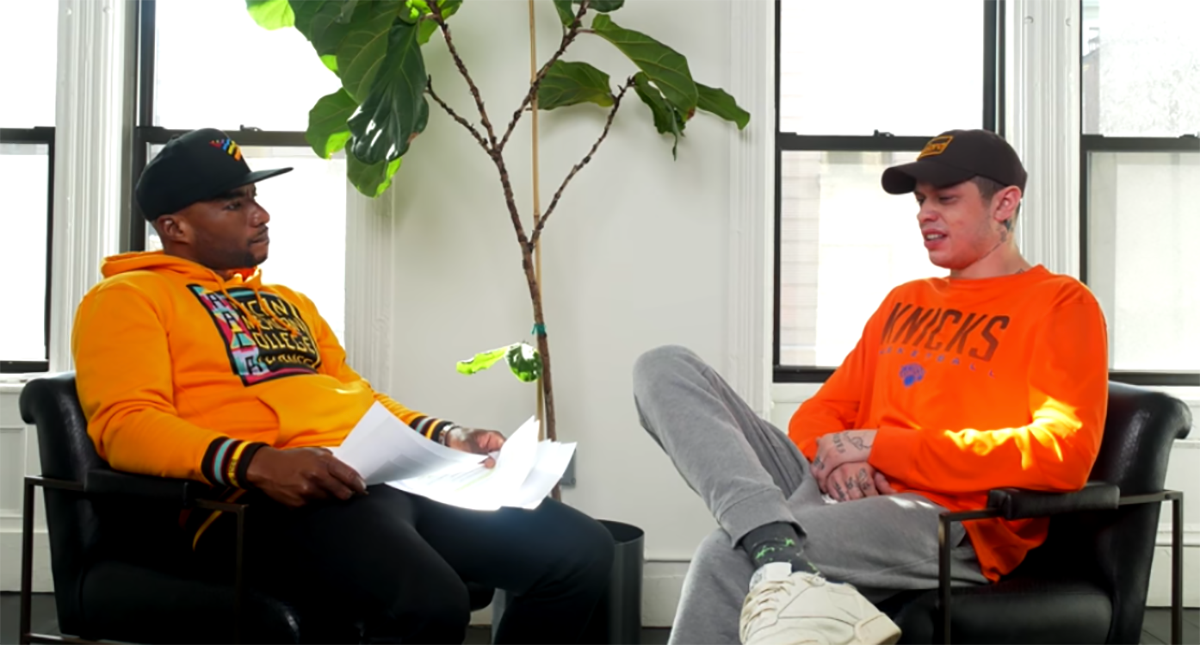 "All I do know is that she really loved the s--- out of him," he continued. "And she wasn't putting on a show or anything. That was f--ked up and prayers to his family and all of his friends, still."
Article continues below advertisement
Pete dated Kate Beckinsale in 2019.
They were seen flirting and sticking close to each other at Netflix's Golden Globes afterparty in January, which was more than enough to spark new dating rumors. But Pete and Kate didn't confirm the relationship until they were seen having a full make-out session during a Rangers game in New York.
Kate mentioned that being with Pete was worth having to deal with the extra spotlight. Meanwhile, Pete had to address people's concerns about the age difference. He said: "Apparently people have a crazy fascination with our age difference. But it doesn't really bother us."
Just four months after they started dating, it was reported that he and the 46-year-old actress called it quits, although neither of them publicly confirmed the news.
Article continues below advertisement
In his conversation with Charlamagne, he dubbed this short-lived romance "legendary" and said: "All of my uncles freaked out. Also hysterical. [She's] like one of the funniest people I've ever met."
Article continues below advertisement
He reportedly had a fling Margaret Qualley.
Us Weekly revealed that the 26-year-old comic was already seeing someone else by August of 2019. He reportedly started dating Once Upon a Time in Hollywood actress Margaret Qualley and a source claimed: "They've been seeing each other for a couple of months and Margaret is really excited about him."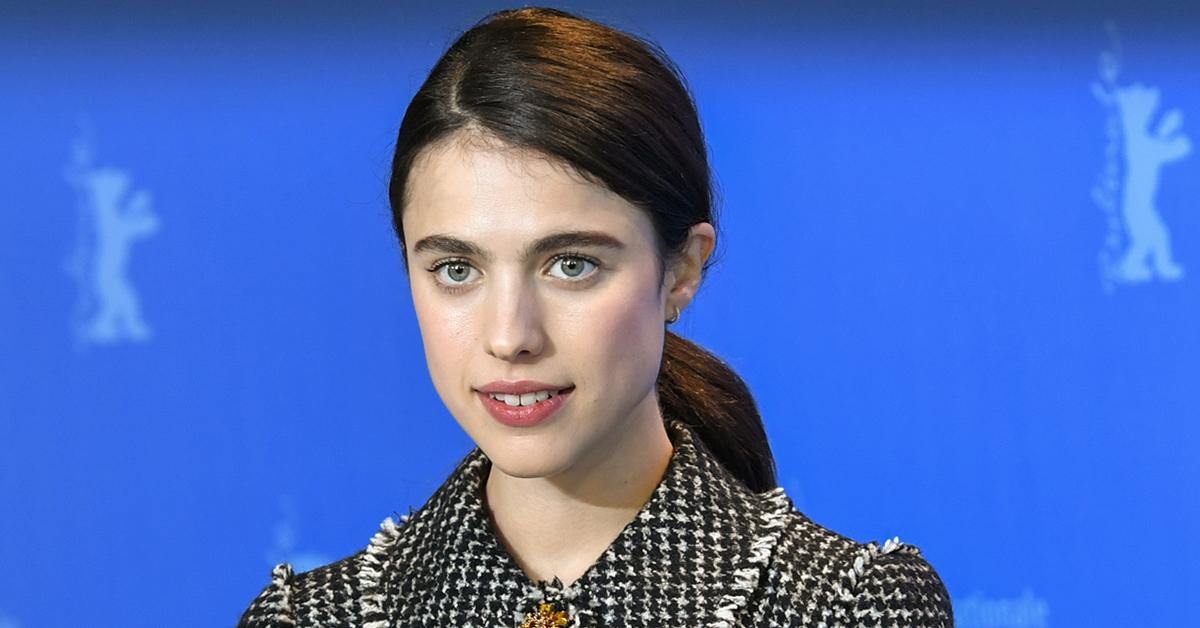 Article continues below advertisement
Although neither of them confirmed that they were in a relationship, they were spotted holding hands in September, while they were in Venice. Also, Margaret's mom, Andie MacDowell, revealed that her daughter and Pete had "a beautiful relationship."
Sadly, the couple broke up in October.
Pete also reportedly dated Kaia Gerber.
About five seconds after his breakup with Margaret, Pete was romantically linked to model and actress Kaia Gerber. One source revealed that they were trying to keep a "low profile," but they weren't too successful. They were actually spotted holding hands on a few occasions and were seen making out during their getaway in Miami. However, their whirlwind romance came to an end in January 2020.
Article continues below advertisement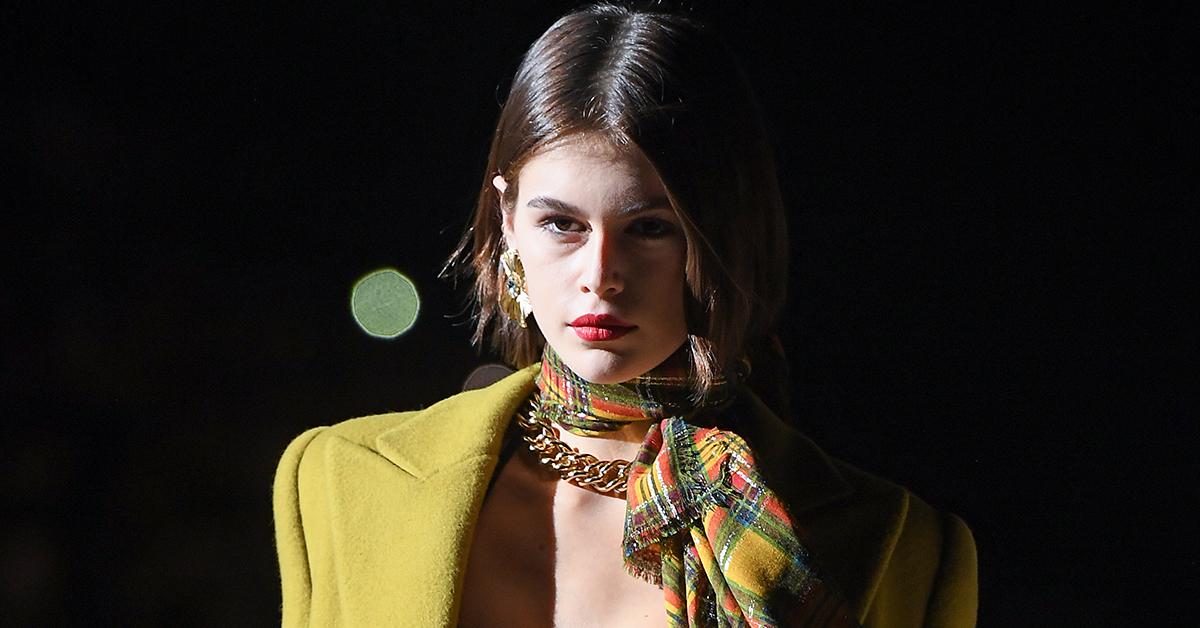 Pete explained: "She's very young, and I'm f--king going through a lot and it was before I went to rehab. It's just like, she should be having fun. She shouldn't have to worry about some dude that just has issues and s--t. She should be enjoying her work."
Pete was caught getting cozy with Phoebe Dynevor before holding hands with Kim Kardashian.
The Bridgerton star and Pete reportedly dated from around April to August 2021, according to Us Weekly. A source told the outlet they were "happy with each other" though things didn't last.
Over the past month or so, rumors have also been circulating about Pete and Kim Kardashian. The two have been spotted holding hands on more than one (public) occasion, At this time, neither have confirmed whether or not they're officially together.